Department Highlights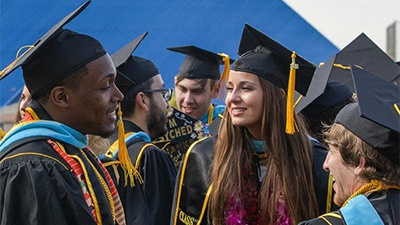 Learn about our research-driven M.S. Chemistry and M.S. Biochemistry programs! Or consult with our graduate advisors for information on funding opportunities and details on how to apply.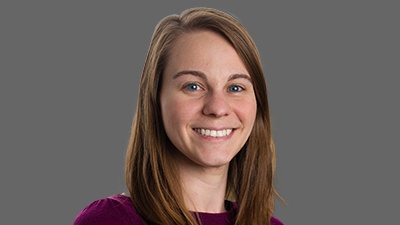 We welcome Dr. Julie Wahlman as our newest faculty member. She will teach Organic Chemistry and conduct research in Organometallic chemistry. She joins us from the University of Utah as a former NIH Ruth Kirschstein Postdoctoral Fellow.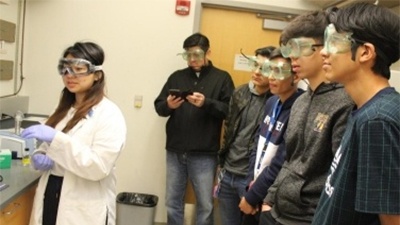 Dept Technician Alex Long and grad student Kristi Ishihara are receiving accolades for aiding Prof. Tian with initiating a new hands-on outreach program @TheBeach for AP Chem students at Sante Fe High School.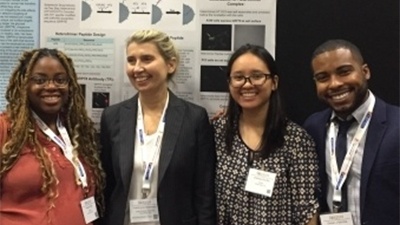 Slowinska Lab researchers won awards for best graduate (Phelicita Bell, far left) and undergraduate (Darian Gamble, far right) poster presentations at the 2019 FACSS SciX meeting.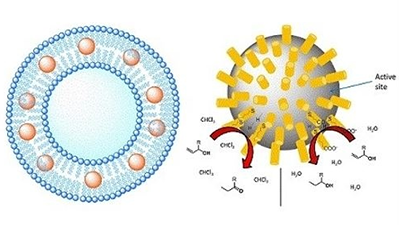 Prof. Young-Seok Shon recently received a 3-year, $213k National Science Foundation grant to study the impact of lipids on non-covalent interactions between nanoparticles and substrates.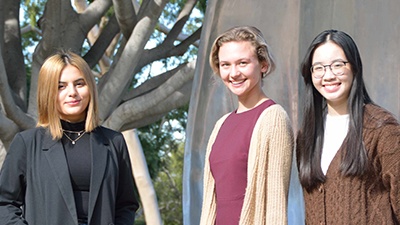 Biochemistry undergraduate research students Nishi Rauth (left), Jordan Cook (middle), and Madeleine Phan (right) from the Bhandari, Schwans, and Dawson labs received best poster awards at the ABRCMS Virtual Conference, Nov. 10-13, 2021.