Department Seminar
Upcoming Seminar
Compound Semiconductor Technology: Industrial Manufacturing of Materials, Devices Fabrication and Applications
Dr. Partha S. Dutta, United Semiconductors LLC
March 22, 2023
4:00pm in HSCI-105
Image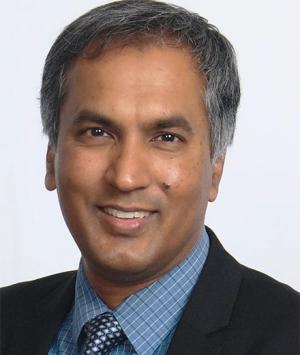 Modern electronic, photonic, optoelectronic, fiber optic, renewable energy, electric power technologies have been made possible by a suite of III-V, II-VI and IV-IV compound semiconductor materials and devices. Some of the examples of the base materials used in various applications include GaAs, InP, InSb, SiC, GaN, AlN, CdTe, etc. Within the class of compound semiconductors, the III-V compounds have played a pivotal role in shaping the advanced technologies. This talk will address the state-of-the-art industrial manufacturing process for III-V compound semiconductor technology in use today. The following topics will be covered: (i) synthesis of compounds from elemental raw materials, (ii) bulk crystal growth, (iii) wafer (substrate) preparation, (iv) epitaxial thin film growth, (v) device structures, (vi) device fabrication processes, (vii) device packaging and (ix) device testing and analyses. Some of the technological applications of these devices for large scale products will be illustrated. The challenges and opportunities for future research and technological development will be discussed, featuring the advanced III-V alloy crystal growth and wafer processing technologies developed by United Semiconductors LLC for defense and aerospace applications. Finally, United Semiconductors LLC's on-going effort for developing In-Space Manufacturing at the International Space Station (ISS) leveraging microgravity (µG) conditions will be presented.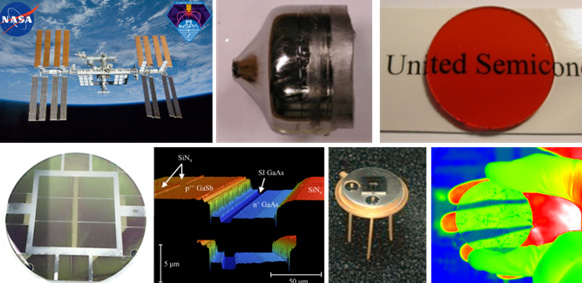 Seminars are held on Wednesdays at 4:00pm. All are invited to attend.
Seminar Coordinator
For information and suggestions about our Department Seminar series, please contact the seminar coordinator:
Prof. Fangyuan Tian
Fangyuan.Tian@csulb.edu
---
Schedule
The following is the schedule for Spring 2023.
Seminar Schedule

| Date | Title | Speaker and Affiliation |
| --- | --- | --- |
| March 22, 2023 | Compound Semiconductor Technology: Industrial Manufacturing of Materials, Devices Fabrication and Applications | Dr. Partha S. Dutta, United Semiconductors |
| April 5, 2023 | Living Materials: Programming Synthetic Materials with Engineered Living Bacteria | Seunghyun Sim, UC Irvine |
| April 12, 2023 | Six decades of sulfur/nitrogen research | Tom Maricich, CSU Long Beach |
| April 19, 2023 | TBD | Francis Zamborini, University of Louisville |
| April 26, 2023 | Vascular contributions in dementia | Zeke Gonzalez, University of Mississippi Medical Center |
| May 3, 2023 | TBD | Peter Ramirez, CSU Long Beach |
---
Previous Seminars
Previous Seminars

| Date | Title | Speaker and Affiliation |
| --- | --- | --- |
| March 15, 2023 | Using Chemical Biology to Address Environmental Challenges | Dr. Matt Francis, UC Berkeley |
| March 8, 2023 | One is the Loneliest Number: Multivalent and Multielectron Processes for Next-Generation Batteries | Dr. Kimberly A. See, Caltech |
| March 1, 2023 | Implementing Digital Badging to Assess Hands-on Laboratory Skills | Dr. Marcy Towns, Purdue University |
| February 22, 2023 | Cytoskeletal regulation by formins: effects of disease-associated mutations and small molecule inhibitors | Dr. Christina Vizcarra, Barnard College |
| February 15, 2023 | Investigating the Role of Arginine Methylation in PGC-1a, a Metabolic Regulator | Dr. Cecilia Zurita Lopez, Chapman University |
| February 8, 2023 | From Remdesivir (Veklury), (−)-Pavidolide B to Clopidogrel (Plavix): Using OChem-I & II Knowledge to Address Diverse Biomedical Challenges | Dr. Yaoqiu Zhu, University of Texas at El Paso |
| February 1, 2023 | Nature inspired multi-activity enzymes for improved carbohydrate deconstruction | Dr. Renaud Berlemont, CSU Long Beach |
The Seminar Archive has Department Seminars from previous semesters.
---
The Department Seminar is supported by The Allergan Foundation.