Department History
The Chemistry program at CSULB began with a temporary faculty member in 1954. The first permanent faculty joined what was then the department of Physical Sciences and Mathematics, chaired by Prof. Robert Henderson, in 1955. The program grew rapidly. By the spring of 1959 the first students had earned a B.S. in Chemistry and the M.S. program was about to start. In 1960, the program became the Department of Chemistry, chaired by Dr. Donald Simonsen.
Image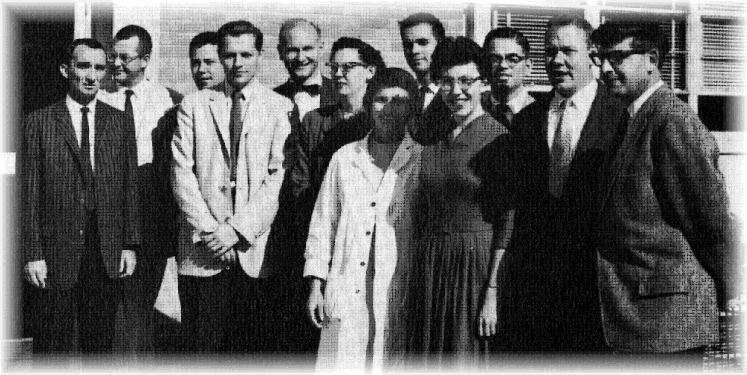 Caption: Department of Chemistry and Biochemistry Faculty in 1961
From the first, the department was committed to providing students with an excellent education, that included the opportunity to participate in research. Although research was officially not a part of the campus mission, some members of the department found ways to get research programs started. Dr. John Stern set up a calorimeter in makeshift facilities and many of the early students were able to conduct publishable research working with him. Other faculty members undertook small projects that could use the teaching laboratories at times classes were not in session. Dr. Robert Henderson designed SC3 (later known as PH3) with laboratories for advanced work. Once that building opened in 1962, faculty members were able to give substantial numbers of students an opportunity to participate in an active research program.
Members of the department now have up-to-date research facilities in the Molecular and Life Sciences Building. A replacement for PH3 is under construction, to provide additional modern facilities.
As interest grew in the rapidly expanding field of biochemistry, the department began to offer an M.S. in Biochemistry in the mid-1960's.
In the early 1970's, the department developed a B.A. in Chemistry program to allow students to complete the new requirements for a teaching credential. This program omitted some of the advanced courses required for the B.S., leaving room to include a group of career-related courses. The B.A. program proved to be a popular choice not only for teachers but also for students preparing for the health professions, forensics, and other careers for which a solid foundation in chemistry is essential.
As time went on, more and more undergraduate students became interested in specializing in biochemistry. While they had the option of including a group of Biological Science courses as part of the B.A. in Chemistry program, students wanted a degree specifically in biochemistry. Eventually, the CSU system authorized awarding of the B.S. in Biochemistry in 1986. To better reflect its actual programs, the department changed its name in 1989, to the Department of Chemistry and Biochemistry.
Much has changed over the years, as earlier faculty members have retired and been replaced by new faculty members with new skills and new interests, but the early commitment to excellence has remained a hallmark of the department. Graduates of the program find themselves well prepared to enter jobs or graduate programs. Two members of the department, Dr. Kenneth Marsi and Dr. Henry Po, have been recognized by the university as Outstanding Professor and many others have been recognized for outstanding teaching and for distinguished research. Many members of the department have provided leadership in the American Chemical Society and at the university in faculty governance, and in administrative positions. Undergraduate and graduate students work closely with faculty members, participating in research that is published in highly-regarded journals.
Emeritus Faculty
Image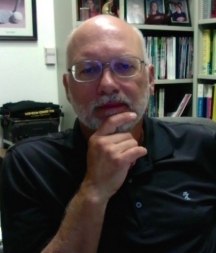 Dr. Douglas McAbee
faculty member from
1997 - 2020
Biochemistry
Image

Dr. Roger A. Acey
faculty member from
1983 - 2017
Biochemistry
Image

Dr. Dennis Anjo
faculty member from
1984 - 2016
Analytical Chemistry
Image

Dr. Jeffrey Cohlberg
faculty member from
1975 - 2016
Biochemistry
Image

Dr. Dot Goldish
faculty member from
1958 - 2008
Organic Chemistry
---
Image
Dr. Tom Maricich
faculty member from
1975 - 2011
Emeritus: 2011 - present
Organic/Physical Organic Chemistry
Dr. Maricich's continued research program
Dr. Maricich's research involves syntheses, reactions, mechanisms, and stereochemistry of SNAAP® alkylations of various nucleophiles by chiral sulfonimidate esters. SNAAP® refers to facile reactions occurring rapidly under mild conditions, selectively giving high yields of products, which are readily isolated in pure form. For example, SNAAP® alkylation of alcohols by N-t-Butyl-O-ethyl-p-nitrobenzenesulfonimidate produced unrearranged ethyl ethers in high yields at room temperature within twenty minutes, when catalyzed by the tetrafluoroboric acid dimethyl ether complex. No rearrangements were observed in the ether products formed from 2-methyl-1-propanol, 2-butanol, 2-methyl-2-propanol, neopentyl alcohol, 3-buten-2-ol, menthol, 1-phenylethanol or cinnamyl alcohol. Optically active menthol was ethylated with complete retention of configuration.
---
Image

Dr. Henry Po
faculty member from
1968 - 2008
Inorganic Chemistry
Image

Dr. Nail Senozan
faculty member from
1968 - 2007
Physical Chemistry
Image

Dr. Robert Loeschen
faculty member from
1969 - 2006
Organic Chemistry
Image

Dr. Margaret Merryfield
faculty member from
1984 - 2006
Biochemistry
---
Image

Dr. Ken Marsi
faculty member from
1961 - 1996
Organic Chemistry
In Memoriam: December 13, 1928 - August 20, 2005;
Dr. Kenneth L. Marsi, former professor and chairman of the department, died Saturday, Aug. 20, in Dana Point, Calif., after a prolonged battle with a brain tumor. He was 76 years of age. Marsi is survived by Irene, his wife of 50 years; his four children, Marianne, Scott, Brian and Teresa, and their spouses; and eight grandchildren. Kenneth Larue Marsi was born on Dec. 13, 1928 and raised in Los Banos. Marsi met Irene Gutschenritter of Nortonville, Kan., while in graduate school at Kansas University. They were married in 1955. Marsi distinguished himself as a devoted husband and father, and was an active and involved participant in the Episcopal church in Long Beach and Dana Point, Calif., as well as a leader in the scientific business and education communities in Long Beach. He was an avid gardener and a lover of music. Dr. and Mrs. Marsi opened up their home to a number of CSULB students without financial means so that they could pursue their educations.
At his retirement, Marsi, faculty, family and friends established the Kenneth L. Marsi Scholarship at California State University, Long Beach to assist outstanding junior and senior chemistry or biochemistry majors. He also established an endowment at Kansas University to aid students seeking degrees in chemistry. Marsi was a graduate of San Jose State University and went on to receive his Ph.D. in organic chemistry from Kansas University. Most of Marsi's professional career was served as a faculty member in the Department of Chemistry and Biochemistry at California State University, Long Beach, where he was a professor of chemistry for 35 years and department chairman for 21 years, until he retired in 1996. Marsi continued to teach organic chemistry in the department on a part-time basis until 2002.
During his professional life, Marsi authored 32 research publications, coauthored a textbook, authored more than 60 book reviews and presented 40 papers at scientific meetings. He was sought for the review of textbooks and scientific papers prior to their publication. His expertise and advice were sought by colleges and universities across the country to review chemistry departments for improvement recommendations and in preparation for accreditation. As an educator and advising professor, he introduced organic chemistry to over 11,000 undergraduate students, and mentored and supported 16 graduate students who went on to receive master's degrees under his guidance. In 1984 he was named University Outstanding Professor and statewide Trustees Outstanding Professor in 1985. He received the TRW Distinguished Professor Award and was twice the recipient of the College or Natural Sciences and Mathematics Mayfield Outstanding Professor Award.
---
Image

Dr. Peter Baine
faculty member from
1968 - 2001
Physical Chemistry
Image

Dr. Roger Bauer
faculty member from
1960 - 1975
Biochemistry
Image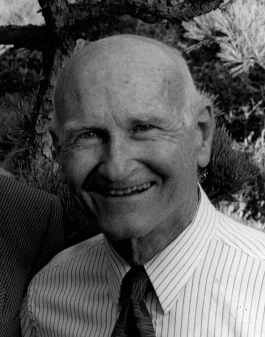 Dr. Darwin Mayfield
faculty member from
(Dates Unknown)
Organic Chemistry
Image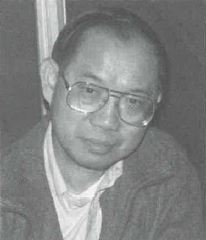 Prof. Van Lieu
faculty member from
1967 - 1996
Analytical Chemistry
---
Not Pictured
Prof. Julie Kierbow (Analytical)
Prof. Louis Perlgut (Biochemistry)
Prof. Don Simonsen (Biochemistry)
Prof. John Stern (Physical)
Prof. A.G. Tharp (Inorganic)
Prof. Les Wynston (Biochemistry)
Prof. Edwin Becker (Physical)
Prof. Arnold J. Berry (Biochemistry)
Prof. Gerald Devore (Physical)
Prof. Ed Harris (Organic)
Prof. Robert Henderson (Organic)
Prof. Gene Kalbus (Analytical)