Communications
Communications Division
Our Communications Division is staffed 24 hours a day, 7 days a week by our fully trained police dispatchers who are P.O.S.T. (Peace Officer Standards and Training) certified, the same training as the municipal police or sheriff's department dispatchers within the State of California.
We answer both emergency and non-emergency calls and can dispatch:
Police Services
Fire Services
Ambulance
Tow Services
Other non-emergency agencies (i.e. animal control)
Use 9-1-1 to report any crime in progress. Be ready to tell the dispatcher:
WHAT HAPPENED
WHO WAS INVOLVED
ANY INJURIES
DESCRIPTION OF THE SUSPECT(S)
IF ANY WEAPONS WERE INVOLVED
LAST KNOWN DIRECTION OF TRAVEL
WHERE THE VICTIM IS
Remain on the line until the dispatcher says otherwise, they may require more information from you even after police units have been dispatched.
Emergency Telephone Locations:
Image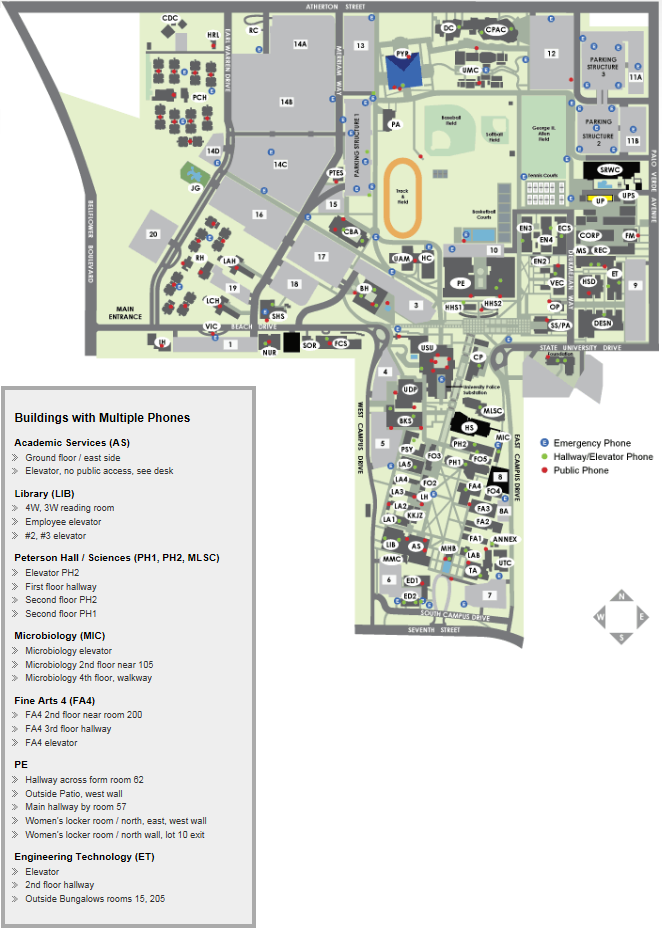 Learn where the emergency phones are located on the common routes you walk and inside the buildings where you work or attend classes.