Zamost Gift
The University Library takes pride in collections and services which go beyond the norm and can provide the campus community unique resources that wouldn't be possible through the funding provided by the state. These are the things that distinguish California State University, Long Beach (CSULB) Library and which give our students and faculty a much-appreciated edge over other state assisted academic libraries. For collection enhancement, for expansion of our electronic access to information resources, and for innovative upgrades to our facility we are grateful to the library's many friends and benefactors in the community. Notable among this group are Isadore and Regina Zamost.
Former residents of Highland Park, New Jersey, Mr. and Mrs. Zamost relocated to Long Beach, California in 1984 to be near their three children. Barry and Marvin Zamost are physicians who live in Long Beach and Betty Zamost is a clinical social worker in West Los Angeles. During this time, Isadore, a retired attorney, was attracted to CSULB Library by its law collection. He spent many weekends using these materials for research and enjoyment. Both he and Regina also became part of the University Library's community "family," regularly participating in the library summer barbecue and other events. Their recent relocation to Mission Viejo has made these visits less practical, but both Isadore and Regina maintain an active interest in supporting the library as an institution of teaching and learning.
Accordingly, Mr. and Mrs. Zamost recently made a generous donation to the library designated for enhancement of its legal resources and for books to strengthen the library's holdings in Judaica in anticipation of the needs of students enrolling in CSULB's new Jewish Studies Program.  The University introduced this new interdisciplinary minor and eight new courses to the curriculum, including Modern Jewish Thought--Zionism, The Bible as Literature, and Governments and Politics of the Middle East. The new program has broad community support and already has begun sponsoring presentations by prominent guest speakers.
"We've been grateful to have Isadore and Regina as neighbors and friends to the library over the years," said Roman Kochan, Library Dean. "Their generosity will be appreciated by CSULB scholars now and for generations."
Image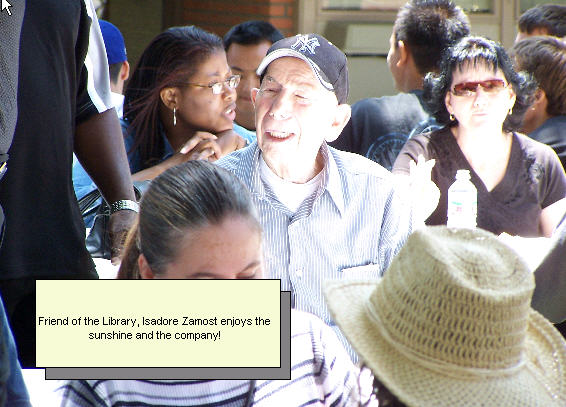 For further information contact:
University Library Administration
LIB-Administration@csulb.edu  (562) 985-4047