Stansbury Endowment Fund
Image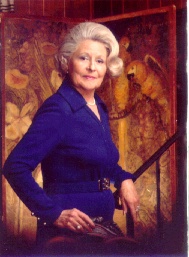 The Bernice Owens Stansbury Endowment Fund for support of library fine arts resources was established in 1996. The fund reflects Mrs. Stansbury's strong interest in the visual and performing arts. Mrs. Stansbury was a longtime member of the Long Beach Petroleum Club, Dramatic Arts Alliance Guild, and CSULB President's Associates. Along with her husband M.H. "Curley" Stansbury and son, Robert, they developed a long term relationship with CSULB through the presidency of Stephen Horn.
Curley and Bernice Stansbury were pioneers in the oil industry, from the oil fields of Shell Oil Company in Long Beach and Torrance, to Standard Oil Company's South American holdings in Columbia, to their own drilling business headquartered in Bakersfield, CA. Their company was ultimately sold and the family returned to their Long Beach home.
Mrs. Stansbury's interests included playing the piano, and oil painting with many friends in Long Beach. In addition, she was an avid reader. She donated a gift of a Steinway piano to support the College of the Arts. It is notable, however, that her love of books and libraries and her pursuit of the arts were related and complementary; it is especially fitting that they ultimately found expression through an endowment at the University Library to provide books and other library materials in art, design, dance, film, theater arts, and music. The Stansbury Endowment will enable the library to support and enrich education in these disciplines for both current students and those of future generations.
Though the fund has only recently been established, it has already made possible a number of acquisitions which will contribute to research in the arts. These acquisitions have typically been in direct response to program needs among the various academic units of the College of the Arts and they have brought library resources in the fine and performing arts to CSULB students that heretofore could only be found at the large research libraries.