Welcome Our New Librarian!
Sarah Corona, JDEI Librarian
We are pleased to welcome Sarah Corona, our new Senior Assistant Librarian for Justice, Diversity, Equity, and Inclusion (JDEI)!
Image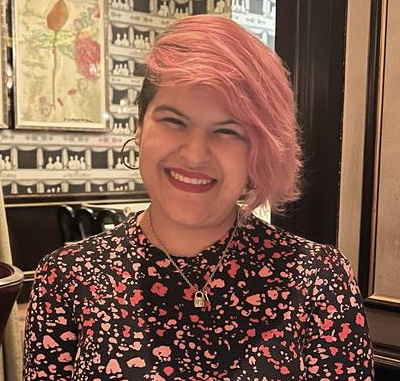 Sarah Corona earned her B.A. in History with a minor in Mexican American Studies from San Jose State University prior to earning her Master of Library & Information Science and M.A. in Latin American Studies from the University of California, Los Angeles.
Her experience includes processing archival collections at the San Jose State University and Archives, the UCLA Chicano Studies Research Center, and the Smithsonian Museum of National American History. She also served as associate archivist at TransPak.
Her research interests include Chicana/o artistic expression and history, archival representation, and diversity in library and information science education.
For contact information on any of our Librarians, please see our Librarians by Name list or our Librarians by Subject list.