University Library Participates in New CSU-Wide Library System
Campus Community Update #300
April 26, 2017
University Library Participates in New CSU-Wide Library System
On June 20,​ 2017, University Library, along with the other 22 CSU campus libraries, will switch to a new library management system. This will include changes to circulation, accounts, resource sharing, access to books and articles and more. This new Unified Library Management System (ULMS) will allow the entire CSU system to better collaborate and share resources. Our staff and faculty are hard at work to ensure that this transition is as seamless as possible.
Image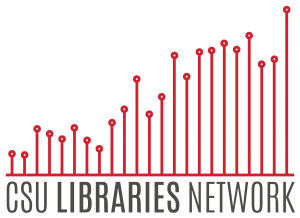 As users of the library, here are some changes you can expect as a result of this transition:
The current library catalog COAST, course reserves, and articles search system will be replaced with a new modern discovery system​, ​OneSearch,​ that will ​improve access to our electronic and print resources. You can explore the development site for OneSearch at this link.
OneSearch​ will be shared across all 23 campuses, allowing users to find materials that are available across institutions.
CSULB students, faculty and staff will be able to request library materials from any CSU library. This CSU resource sharing system​, CSU+,​ will give users access to a larger collection of academic materials. ​Requested ​items will arrive in two to five business days.

Important dates to keep in mind when requesting items from other libraries:

July 10 - CSU+ goes live. Requests can be made through either CSU+ or BeachReach (Interlibrary Loan).
Prior to July 10, in order to obtain materials not held at CSULB, all requests must be placed via BeachReach.

CSULB students, faculty and staff will have "visiting patron" privileges at all CSU libraries and will be able to check out materials with their student or employee ID.
Loan periods for most items will be extended.
The following will ​NOT be affected by the new system:
Databases - You will still be able to use your favorite electronic databases.
Print and e-book collections – There will be no changes to our print and e-book collections.
BeachReach – ​You will be able to request any materials ​not available at CSULB or ​through the CSU+ system by using BeachReach (Interlibrary Loan)
Frequently Asked Questions
Will there be any downtime as a result of this system transition?​

From June 19 through 23, some services will have intermittent availability. We do not anticipate any lasting downtime to library resources or services as a result of the system transition.
How will this new system affect how I find library materials?​

The process for finding library materials will be largely unaffected. ​OneSearch ​will function in much the same wa​y​ as our current system, but ​with improved functionality. COAST is going away, all searches for items held by University Library will be done through OneSearch.
What about databases I use for my research?​

​The new system will have no effect on library databases. You will still be able to access all the library's electronic resources throughout the transition.
For more information contact Tracey Mayfield, Associate Dean of Library Services at Tracey.Mayfield@csulb.edu.