Faculty and Staff Wellness Resources
Welcome faculty and staff! On this page you will find a myriad of on-campus and off-campus health and wellness resources, aligned with the 8 dimensions of Well-Being, that are available specifically for you. Some have a cost, but most are free to current employees at The Beach. If you do not see an opportunity that you think we should add or if we need to make any updates to the offerings below, please use this form.
---
Go Beach & Beach Well
Image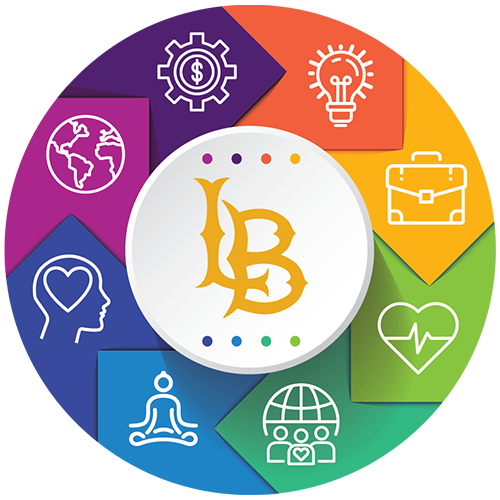 Image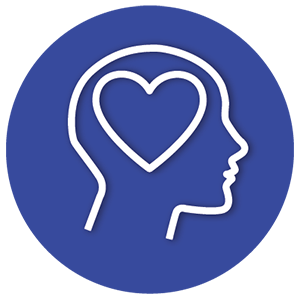 Coping effectively with life and creating satisfying relationships.
From anywhere in the United States, anytime we can reach a confidential counselor for support.
The Community Clinic offers affordable, professional counseling services for adults, couples, and families. These counseling sessions are provided by advanced graduate students in Marriage and Family Therapy, under the supervision of licensed University faculty.
Monday – Friday   9 a.m. - 3 p.m. 
The Faculty & Staff Assistance Program, also known as FSAP, is a free, confidential resource to help you resolve personal, family, or work-related problems before they disrupt your life. Services directly provided by FSAP are available only by appointment at no cost to you. 
LifeMatters is a no cost, confidential service available to you, your immediate family members, and those residing in your household.
Health and Wellness workshops link: Events
This webpage serves as a hub for resources in Long Beach and the surrounding LA County area to help faculty, staff and students be aware of the additional resources available to them in the areas of mental and behavioral health, anti-racism and other social services.
This webpage serves as a hub for crisis hotlines and resources to help faculty, staff and students be aware of the resources and hotlines available to them if they find themselves in a crisis situation or needing support. 
You at CSULB is 24/7 Mental Health Resource personalized for each CSULB Student, Faculty or Staff. Choose your interests and explore content from on and off campus resources, including articles, videos & meditations. Succeed in your academic success and career preparedness; Thrive in your physical and mental health; Matter in your purpose and connection to campus. 
Image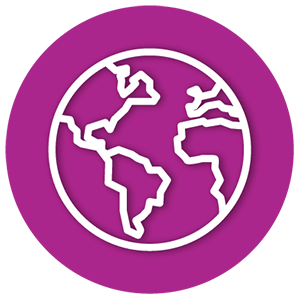 Good health through pleasant environments that support well-being.
The EBMJG is a natural location to practice meditation, that helps lead to a life of calm, harmony and well-being. Elaine Miller Collins' dream was that "When a person is tired, or anxious, or in a quest of beauty, may they enter and come forth refreshed to meet the problems of the day." The EBMJG also offers yoga at noon every Wednesday and Friday. 
Supporting Students Environmental wellness
The purpose of the CARES Team is to provide a centralized structure for the campus community in support of students. We provide early intervention and crisis mitigation for students through collaboration with campus departments, faculty, and staff. In collaboration with students, the CARES Team will review all information available on the students' behavior and background, to develop an individual action plan and provide on-going case management support. 
Students face a variety of non-academic challenges that can affect their ability to succeed in college, ranging from mental health issues to homelessness to trauma. The guidelines are designed to help faculty respond to such disclosures. 
A CSU webpage that assists you in determining whom to contact when faced with a distressed or distressing student. *state employees only. 
Image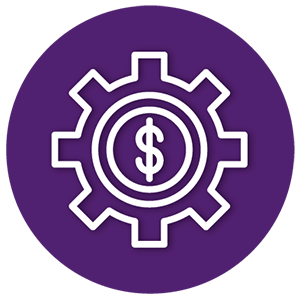 Satisfaction with current and future financial situations.
Go Beach! Pass, a discounted pass for Long Beach Transit (LBT) buses. This pass is available to all CSULB students, staff and faculty. 
CSULB employees may enjoy a number of discounts from participating partners. Please visit the website for more information on various discounts options available.
California State University, Long Beach actively promotes career and professional development for staff employees particularly through the university's Fee Waiver Program. This program, established in 1975, allows eligible staff members to "learn while they earn" and attend classes at CSULB or other CSU campuses for greatly reduced rates.
Take control of your financial health with these programs geared to help you prepare for your future.
Located in the USU's second-floor main lobby, easily accessible. They sell discounted theme park tickets to most southern California attractions.
Thinking of retiring witin the next 10 years? Here you will find retirement workshop dates, CalPERS guides and educational resources, and informational videos to assist you with CalPERS retirement planning.  
Seasonal flu shots are offered on campus through the Student Health Services (SHS). You can also purchase Over-The-Counter (OTC) items at reduced prices at the SHS Pharmacy. To purchase OTC items CSULB students, faculty and staff can visit the pharmacy counter in the SHS or you may order our most popular OTCs online and pick up at the pharmacy during our business hours. To view the current OTC list visit: Link. Please be aware that there will be limited to two of any single item and 10 items total for each visit. (Prices may change at any time; Our OTC items are mostly generic)
Questions regarding what we carry? Please call 562.985.1561 and provide the following information: Your Name, Campus ID number and Cell phone number.
Image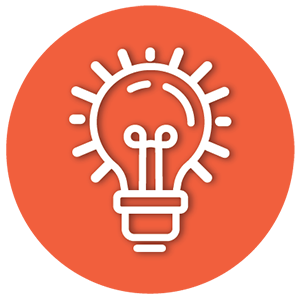 Identifying ways to expand knowledge, abilities and skills 
Osher Lifelong Learning Institute offers classes for all aged 50+. We provide seniors with physical activities, lectures and social interaction - both in-person and on Zoom. 
Please visit the Staff and Faculty Resources page to learn more about how they can support you in a multitude of ways highlighted below: 
Services provided at the cashier's windows    
Services at the Research Foundation cashier window (Staff and Faculty Fee Waivers)
CSULB Student Fee Advisory Committee (polices, procedures, and forms)  
Staff Human Resources provides skill-based training as well as personal and professional development opportunities for staff and managers. We design and administer in-house training certificate programs and design customized training to meet campus needs.  
Monthly Learning & Development Resources: News Link & Events Link
Image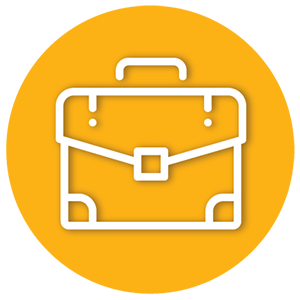 Personal satisfaction and enrichment from one's work .
Faculty Affairs oversees all academic personnel processes, policies, and procedures for probationary and tenured faculty, retired faculty (FERP), and lecturers. 
Equity & Compliance reviews and investigates allegations of Discrimination, Harassment, and Retaliation as it relates to protected status* as well as Sexual Misconduct, Sexual Harassment, Dating/Domestic Violence, and Stalking at CSULB. 
The Office of University Ombuds is designated as an impartial, neutral, confidential resource to help address work and campus related concerns, issues, conflicts, or problems through informal, non-escalating approaches. The Ombuds Office serves the University community - students, faculty, staff, administrators, alumni, retirees, emeriti, and local community. 
Staff Human Resources provides comprehensive support services to the university community. Our mission is to help employ, develop, motivate, and retain a diverse and excellent workforce. We are committed to meeting customer needs through the highest level of consultation, responsiveness, and accuracy. 
Image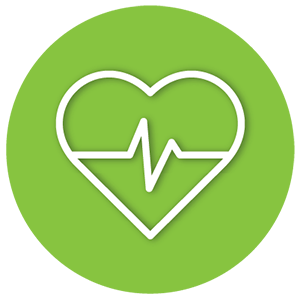 Recognizing the need for physical activity, proper nutrition, sleep 
Medical plan carriers offer an array of effective tools, brochures, health resources, and incentive programs for health and wellness. 
Benefits Bulletin Board: On this page you will find new publications released by our health plans and benefit venders. Link
ES Green and Wellness Group Walks 
A Wellness Group open to all CSULB Campus Community to meet for wellness walks around campus. We meet at the Brotman Hall Fountain at 12:30 PM on Tuesday and Thursday.  
Monday – Friday from 8:30 a.m. - 2:00 p.m.  
LifeFit Programming: Group Fitness, Personal Training, Fitness Consultation/Wellness Coaching, and Wellness Workshops! The LifeFit Center also provides employee wellness programming. Please contact LifeFit Director, Ayla Donlin, at ayla.donlin@csulb.edu 
Mon: 2:00 PM - 7:00 PM Tues: 8:30 AM - 7:00 PM Wed: by appointment only Thu: 8:30 AM - 7:00 PM Fri: 2:00 PM - 7:00 PM 
Our licensed doctors of physical therapy provide expert, compassionate care to anyone with needs in physical therapy for orthopedic, neurologic, integumentary, cardiopulmonary, geriatric and pediatric conditions. 
Mon - Thurs 6 a.m. - 11 p.m. Fri 6 a.m. - 9 p.m. Sat & Sun 7 a.m. - 6 p.m.  
The Student Recreation and Wellness Center (SRWC) is a 126,500-square-foot, two-story, state-of-the-art recreation facility located on the east side of the California State University, Long Beach campus. The facility is a hub for recreational activities, programs, and opportunities for Intramural Sports, Fitness, and Wellness services. Wellness opportunities include group fitness, Instructional fitness, personal training, free fitness assessments, wellness workshops, nutrition counseling, massage therapy, massage chairs and wellness programming. The summer wellness program for faculty & staff starts June 1st.  
View the different wellness walks available around campus at your leaser. Please view all the routes listed under "Tours" on the campus map page. Note: There is a dropdown labeled "Wellness Tours" to find all the available options. 
Image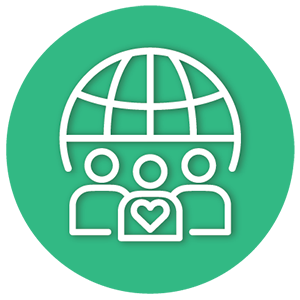 Developing a sense of connection, community, belonging and a support system 
Come out and support Long Beach State Student-Athletes at the Beach. 
Beach Nexus, CSULB's exclusive online mentoring and professional network that connects alumni, students and community. 
Advancing Inclusive Mentoring (AIM) was developed at California State University Long Beach as part of the National Institutes of Health (NIH) Building Infrastructure Leading to Diversity (BUILD) Initiative to provide a variety of engaging training resources for faculty and staff at CSULB to promote student success through positive and inclusive mentoring.  
Staff Council is to actively support the role of the University and to develop, maintain and encourage positive relationships and communications with our campus community, friends and neighbors. Approved on Thursday, June 13, 1996, Staff Council Meeting No. 49. 
Faculty/Staff Advisors are selected and voted in by the student organization. Faculty/Staff advisor responsibilities are mutually negotiated between advisors and students. Often, valuable mentoring relationships can develop between advisors and students. 
Image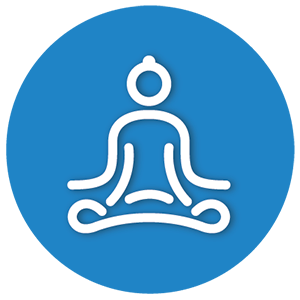 Expanding our sense of purpose and meaning in life 
Mindful Time at the Museum 
Meet in the Kleefield Contemporary Museum lobby 
Join us for meditation and mindfulness in the quiet gallery space Thursdays at 12:30 p.m. to 1 p.m.