Beach XP
At California State University, Long Beach, we believe students are most successful when they experience meaningful connections as part of a community that welcomes learners from all backgrounds and experiences. Beach XP, short for Beach Experience, is a program for incoming first-time, first year students that aims to establish peer networks, enhance learning, build career connections, and cultivate community through friendship and fun. 
Students enrolled in Beach XP enter into college-specific cohorts, and meet with the same peers each week for designated courses that count toward their general education or major-specific requirements. This new program is designed to create connections and support our students' educational goals, bringing important opportunities and resources directly to them.
Image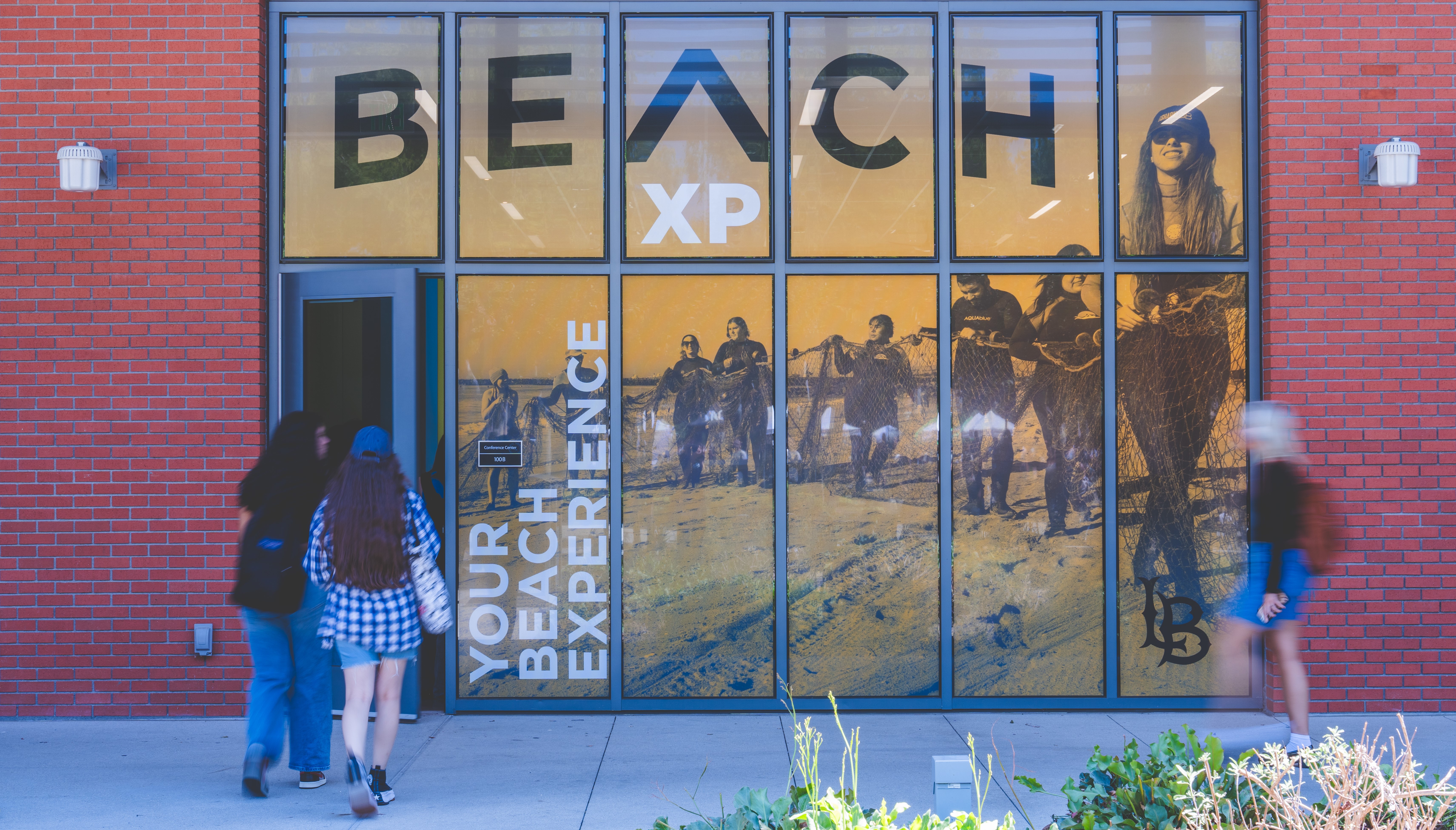 Explore resources below:
Beach XP is a program that offers first-time, first-year students a chance to kick-off their academic career as part of a learning community within their college.  The program aims to enhance the college experience by helping students forge lasting peer connections and academic success.
Each college's Beach XP pathway will be unique, but all programs will feature:
Smaller class sizes and personalized contact with professors
Various optional social activities to choose from (in and outside of the classroom)
Tutoring and mentorship opportunities
Dedicated student services support with connections to career services, financial aid counseling, and more!
Convening in the College for Professional and Continuing Education (CPaCE) building, students will meet weekly for select courses as part of their major or general education requirements. 
Beach XP is open to newly admitted first-time, first-year students at CSULB. Criteria for joining Beach XP may vary by college, but students who have already completed one or more of the courses offered should note they will not be eligible to participate.
Beach XP aims to provide first-time, first-year students with tools to lay the foundation for success at CSULB.
Participating students can look forward to the following perks:
Having a home base for learning and activities
Building your peer network and getting to know the campus together
Gaining support navigating important first-year requirements, such as completing GE and major-specific coursework
Receiving personalized guidance and connections to campus resources
Participating in hosted social activities and skill-building opportunities
and more!
For information on your college's unique Beach XP program, including eligibly criteria and benefits of getting involved, navigate to the page detailing how you can Join Beach XP Through Your College.