SMART CAMPUS INITIATIVE
The Smart Campus Initiative will implement appropriate technology platforms to enhance campus services and facilitate teaching, learning, and research. The smart campus initiative will help remove barriers to allow the campus and general public to more easily access existing and new campus services.
Strategic investment over time in the smart campus initiative will move CSULB toward this goal. The smart campus initiative was launched in fall of 2016 with four pilot work streams - eSignature, Digital Signage including Digital Wayfinding, and One Card. Other innovative digital solutions are also in varying forms of implementation or completion. These include: a student virtual computer lab, digital time and attendance reporting, digital faculty reappointment, tenure, and promotion (RTP) process, cloud email and calendar, shared high performance computing cluster, and data storage as a service. Over time and as needed, new projects will be added to the smart campus initiative. Outlined below are the current roadmap and status of the Smart Campus Initiative. 
eSignature (DocuSign)
Q4 2017 – Licenses Purchased (completed)
Q1 2018 – Installation and testing (completed)
Q2 2018-2020 – Available for Campus use (completed)
Q2 2022-2023 – With over five years of campus use, the number of eSignature emails ("envelopes") being sent continue to increase year-over-year. The number of envelopes sent fiscal year 21/22 totaled 149,300, which was a 71% increase over fiscal year 20/21. 
Digital Signage
Q4 2017 – Pilot Displays installed. ASI, COTA, CBA, DoIT and COE (completed)
Q1 2018 – Roll out signage overtime as requested by colleges and departments (Ongoing)
Q3 2022-2023 – A total of 145 connected displays (and steadily growing) in current operation; two interactive kiosks/building directories in operation and a third in progress.
Digital Wayfinding
Q2 2018 – Roll out digital wayfinding over time, according to priority areas and funding (in progress)
One Card
Q4 2017 – Students can transfer money to Campus ID / OneCard via online app (completed)
Q2-Q3 2018 – Beachside Pilot, install wireless dorm room access and laundry payment
Q4 2018 – Roll out additional functionality, eg: mobile app, online photo submission, tracking event attendance
Student Virtual Lab (SVL)
Q4 2017 – Baseline infrastructure and software licenses deployed (completed)
Q2 2018 – Expand software licenses and hardware to accommodate more users and broader software needs as funding is available (ongoing)
Q3 2022-2023 – With 40 software programs available, the environment sees over 15,000 logins per month during peak periods.
Central High Performance Computing (HPC)
Q1 2018 – Baseline HPC infrastructure built and available, faculty governance in place (completed)
Q2 2018 – Expand HPC to accommodate additional researchers and more computational power as funding is available (ongoing)
Q3 2022-23 – The current cluster has over 2696 cores spread out over 76 nodes and a total of 30TB RAM; a total of 12 GPUs available; over 14,000 jobs submitted during peak periods.
Digitized Time and Attendance Reporting
Q3-Q4 2017 – Division of Information Technology and Human Resources pilot. (completed)
Q2 to Q4 2018 – Human Resources rolls out Digitized Time and Attendance to rest of campus (ongoing)
Digitized Reappointment, Tenure, Promotion (RTP) Process
Q4 2017 – Interfolio's ByCommittee product selected (completed)
Q2 to Q4 2018 – Implement with selected colleges as a pilot (ongoing)
Cloud-Based Email/Calendar Service (Office365)
Q1 2017 – Plan, design, configure, test moving from on-premise email and calendar to O365 cloud. (completed)
Q1 2018 – Migration to O365 complete. (completed)
Data Storage as a Service (DSaaS)
Q2 2017 – Develop DSaaS Service Model. (completed)
Q1 2018 – Launch DSaaS Model. (completed)
Beach Bites Mobile App
Q2 2017 – DoIT custom design, develop, test, implement app. (completed)
Faculty Research, Experience and Expertise (FREE) System
Q2 2017 – DoIT custom design, develop, test, implement. (completed)
The Division of IT (DoIT) procured DocuSign, an easy-to-use, full-featured, web-based application for signing/sending documents, creating forms, and managing document routing. DocuSign is a cloud-based eSignature application that can be accessed anywhere and anytime on most devices and provides an audit trail of signatures. eSignature reduces turn-around time, reduces manual staff labor, and provides the opportunity to increase efficiency related to routing campus forms and documents for signature. Docusign allows for secure delivery of official University documents and is valid and legally binding around the world. Processes can be completely paperless, cutting down on the need for storing copies, mail costs, and imaging. eSignature provides faculty, students, and staff a secure, effective, and fast way to sign and return documents anytime, anywhere in the world. Examples of documents on campus that benefit from DocuSign are:
Business Forms (HR and Financial Management)
Student Forms (Enrollment Services and Faculty Affairs)
Contracts
This service helps us reduce the volume of paper used on campus beginning in FY 2018/19 and increasing as we broaden the use of eSignature to more business units and departments.
Starting in Spring 2017/18, CSULB started rolling out Digital Signage - a network of electronic displays centrally managed but departmentally updated with content to communicate important information to the campus community.  Digital signage will be able to display text, graphics, web pages, streaming media, or video messages. Additionally, the digital signage platform will enable the campus Police Department to broadcast emergency messages when needed. The Division of IT will provide the Digital Signage player to departments interested in using Digital Signage with their own displays to present department or event information, marketing, or general announcements.
Starting in Summer 2018, CSULB started to roll out Digital Wayfinding, a technology service designed to guide people to locations on campus using directional information to make it easy to get from "point A" to "point B". The digital wayfinding solution displays information on wayfinding kiosks and mobile devices (e.g., smart phones). The Division of IT is teaming with Physical Planning and Facilities Management to continue expanding the deployment of Digital Wayfinding over time across the campus. Currently, two outside display screens are available - one near the bus stop adjacent to Maxson Plaza and another on the ground floor entrance of Brotman Hall.
The campus is actively expanding the use of its identification card to be a multi-purpose "OneCard," allowing access to more campus services and payment transactions.  CSULB already uses the campus ID card for services such as student meal plans and paying for print services or parking permits. Additional functionality will allow students to transfer money to the card through an online app instead of visiting a campus kiosk. The campus plans to expand and roll out more functionality available in the Blackboard system currently used by the campus' identification card, in phases or as pilot projects. This will move the current identification card toward being a Onecard for the campus. Additional planned functionality includes a pilot at Beachside housing to allow students to use the card or a mobile app for access to dorm rooms and pay for laundry service. Over time, other campus buildings could be converted to use Onecard for access instead of traditional keys. Additional functionality for a Onecard are being considered as well, such as using to pay for Uber or Lyft, tracking attendance at campus events, and allowing students to provide an online ID card photo submissions.
Image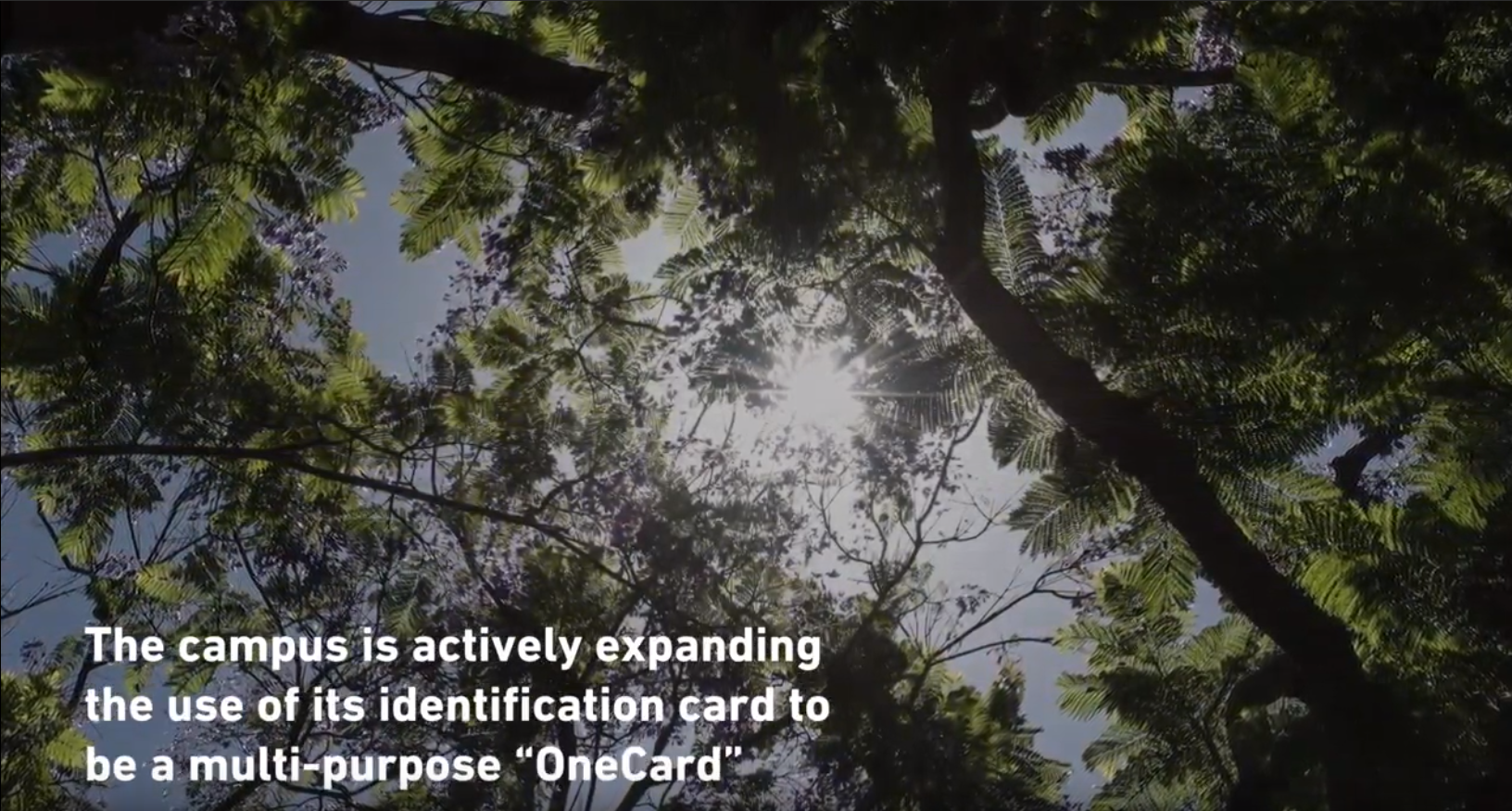 Listed below are a number of projects that will increase the efficiency of our business operations and facilitate teaching, learning and research.
Student Virtual Lab
A partnership between the Division of IT and Academic Technology Services, with funding from the Student Excellence Fund (SEF), has produced a Student Virtual Lab (SVL). The SVL is a technology service that provides students with 24 hour, 7 day a week access to university-licensed software used for classroom instruction and assignments. With SVL, students can conveniently access expensive campus software licenses at no cost, using nearly any common computing device, without physically being in a campus computer lab. As of Fall 2021, there are 27 software applications available to CSULB students using the SVL.  
Central High-Performance Computing Environment
The Division of Information Technology has built a baseline infrastructure to offer a Central High Performance Computing (HPC) environment for Faculty computing in their pursuit of teaching and learning. This service is now available and includes shared cycles on several high performance clusters equipped with a variety of research software packages. The Central HPC environment computes differently than a traditional computer or server. Authorized users will log in to the shared environment to utilize a data staging area and submit jobs using the scheduling system. Scheduled jobs will be queued with other Faculty jobs until resources are available and allocated. Jobs will compute on available resources until the job is complete. The CSULB Central HPC has a faculty steering committee, features a robust computing configuration, Tier 3 data center environment, and professional system administration for Faculty and Principal Investigator (PI) research. While this system is available for all Faculty and PI research, Faculty or PIs who invest in the HPC will receive priority to resources they purchased in addition to idle resources that may be available; this kind of HPC is known as an Institution Condo Model.
Digitizing Time and Attendance Report
In October of 2017, the Division of Information IT partnered with Human Resources to pilot the digital time and attendance report function.  Procedures and processes for digitizing time and attendance report were worked out and proved to be working. Based on the experience gained from the implementation of digital time and attendance reporting with the Division of IT, HR is rolling out digital time and attendance reporting to the campus.
Digital RTP (Interfolio's ByCommittee)
In 2017, the Division of IT facilitated a series of meetings with the Office of Faculty Affairs and Academic Technology Services to review solutions for digitizing the reappointment, tenure, and promotion (RTP) process. After a comprehensive review of prevailing solutions, Interfolio's ByCommittee was selected and is being implemented with selected colleges as a pilot project.
Cloud-based Email/Calendar Service
In January of 2018, and as an effort to offer more cost-effective services, the Division of IT successfully migrated all CSULB employees' email and calendar accounts to the Microsoft Office 365 cloud service. The new cloud-based email/calendar provides increased email storage for all users and will save approximately $175,000 per year for the campus by leveraging Microsoft's no-cost cloud service.
Data Storage as a Service
To meet the growing need for reliable data storage for business units and researchers, the Division of IT implemented a data storage as service (DSaaS) framework in January 2018. The DSaaS is a shared data storage service centrally managed by the Division of IT and is open to all CSULB business units and research groups.  The goal is to build and expand a hybrid cost-efficient and enterprise-wide data storage service for the campus community.
Faculty Research Experience and Expertise (FREE)
FREE is a searchable electronic database that includes research experience and expertise of faculty at CSULB. The purpose of the FREE is to foster research collaborations and partnerships among faculty at CSULB, colleagues at other educational institutions, industry partners, and government agencies.
BeachBites
Beach Bites is a mobile food app that is available for CSULB students who are iOS or Android users. The app alerts students to available food from on-campus catered events and meetings.
Passwordless Login
To enhance security while simplifying the user login experience to University systems, this feature option available in our multi-factor authentication service was made available in Fall 2022.  The feature enforces users to use native device app lock feature, requires the entry of a unique code present on the login screen, and simplifies the login process by removing the requirement to enter a password. This feature is currently optional, as users can elect to enable it for their account. 
Modern Telephony Implementation
To reimagine enterprise communication to meet the needs of a changing work environment, the Division of IT is looking to replace our legacy IP-PBX system with Microsoft Teams Voice. See Telephone Service Migration Project page for current status.  The move is expected to better align our telephone service with Beach 2030, providing anytime, anywhere telephone services to all CSULB employees. In addition, the new service calls for a new billing framework to sustain support for telephone and data network service for the campus.