Social Media Accessibility
Making Your Content Accessible
Provide additional ways to contact your organization such as an 800 number, a Contact Us form or a general contact e-mail address for more information.
Always put your main content first and put hashtags and @mentions at the end of a post - this is particularly important for screen reader users.
If a tweet contains an image, video or audio indicate this at the beginning of the content using the prefix [PIC], , or [AUDIO].
If a tweet or Facebook post includes an image, video or audio, be sure to link back to the web page that contains the image, video or audio with a full caption/transcript.
Avoid the use of acronyms, abbreviations and text messaging shortcuts.
If you are linking to a PDF document, make sure the document is tagged properly and accessible. If it is not, also provide a link to a text alternative.
For blogs, ensure proper HTML markup is used such as headings, paragraphs and lists to help orient users and ensure clarity of content.
Closed Captioning
All videos uploaded to social media sites must have closed captioning. To add captions, a SubRip Subtitle (SRT) file is used, see How to Create a SRT file.
---
FACEBOOK
---
Image

Alt Text

Facebook has a feature to place alternate text on a image. To see and edit alt text for a photo before you post it:

Click Photo/Video at the top of your News Feed.
Select the photo you want to add.
Click Edit Photo, then click Alt Text.
The automatically generated text will be shown on the left side of your photo. Click Override generated alt text to edit it.
Write your alt text in the box. To change back to the automatically generated text, click Clear.
To save your alt text, click Save in the bottom right. 

Closed Captions

Facebook has features to add subtitles to videos using the appropriate SRT file:

Click Photo/Video at the top of your timeline or News Feed.
Choose a video from your computer, then click Post.
Click at the bottom and select Edit Video.
Click Choose File below Upload SRT files and select a  .srt file from your computer.
Click Save.
For more information on accessibility techniques in Facebook, see Facebook Accessibility portal.
---
TWITTER
---
Image

Alt Text

To add image descriptions in Tweets:

Start by tapping the Tweet compose icon and attach your photo(s).
On the image, tap Add description to insert descriptive text.
Type your description of the image and tap Apply. Tap the description again to edit it prior to
You can add a description to each image in a Tweet. (Image descriptions cannot be added GIFs or videos.)
For detailed instructions, see How to add photos on your Tweets.
Closed Captions

Twitter also uses SRT files:

Click on a video within your Media Studio library.
Select the Subtitles tab in the pop-up window.
Select the text language of your subtitle file from the dropdown menu.
Click the Upload button and select the sidecar .SRT file from your local computer.
The file is now associated with your video. To update the file, click the Pencil icon.
For specific information on accessibility, see Twitter articles: How to make images accessible for people and Subtitles in Twitter.
---
INSTAGRAM
---
Image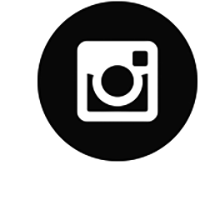 How to add alternate image text on Instagram posts:
In the New Post dialog window, click Advanced Settings at the bottom of the page where you usually type your photo caption.
Below the option Turn Off Commenting, click the option Write Alt Text.
In the dialog window, enter the text description of your photo. Afterwards, click Save.
From here, you may post your image as normal.
In addition to the alt text option, the caption space can also be used to provide users with information. Since Instagram does not have a character limit, the caption space can be used for additional information such as text transcripts.
---
YOUTUBE
---
Image

Ensure all videos have closed captions and an audio description.
Note: The closed captions auto-generated by Youtube are often inaccurate, so it is best to create close captions manually.
In addition to captions, a text transcript may be helpful for users with other disabilities.
Descriptive language needs to be used in video captioning to denote audio and visual elements to users who may have visual or hearing disabilities. Make sure to use easy-to-understand language in your descriptions.
If a Youtube video is going to be embeded on a web page, note that the Youtube's default video player is not fully accessible. Make sure to embed videos in a video lighbox that is already accessible.