Art Store
Image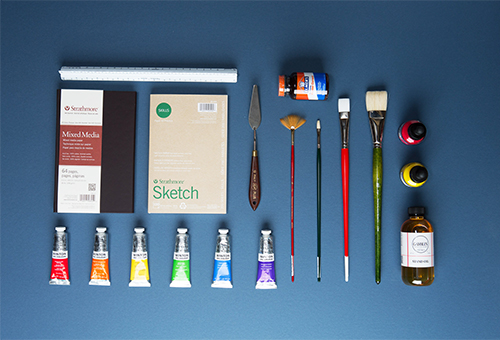 The Art Store offers all materials and supplies for classes taken through the University. Our friendly and knowledgeable staff can assist you in finding anything you need, from ceramics to illustration to painting.
The Art Store carries the following categories of supplies:
---
Ceramics

Sculpture

Printmaking

Drawing

Painting
Photography

Metals

Illustration

Snacks

Beverages
Faculty Material Submission
If there are specific materials needed for your classes that are to be available in the University Art Store, or in the University Bookstore, please let us know by simply forwarding class lists or syllabi.  We accept requests and lists at any time, and will do our best to accommodate.  
Frustrated that some of the students have only some of the necessary supplies some of the time? We can have your specified supplies put together into a kit. Please allow a minimum of 6 weeks notice to ensure procurement and assembly. In order to ensure the correct items are available, it is extremely helpful to have the manufacturer's ordering information. Example: Winsor Newton 1023 or AA 1561.