2019 - 2020 Annual Report
Image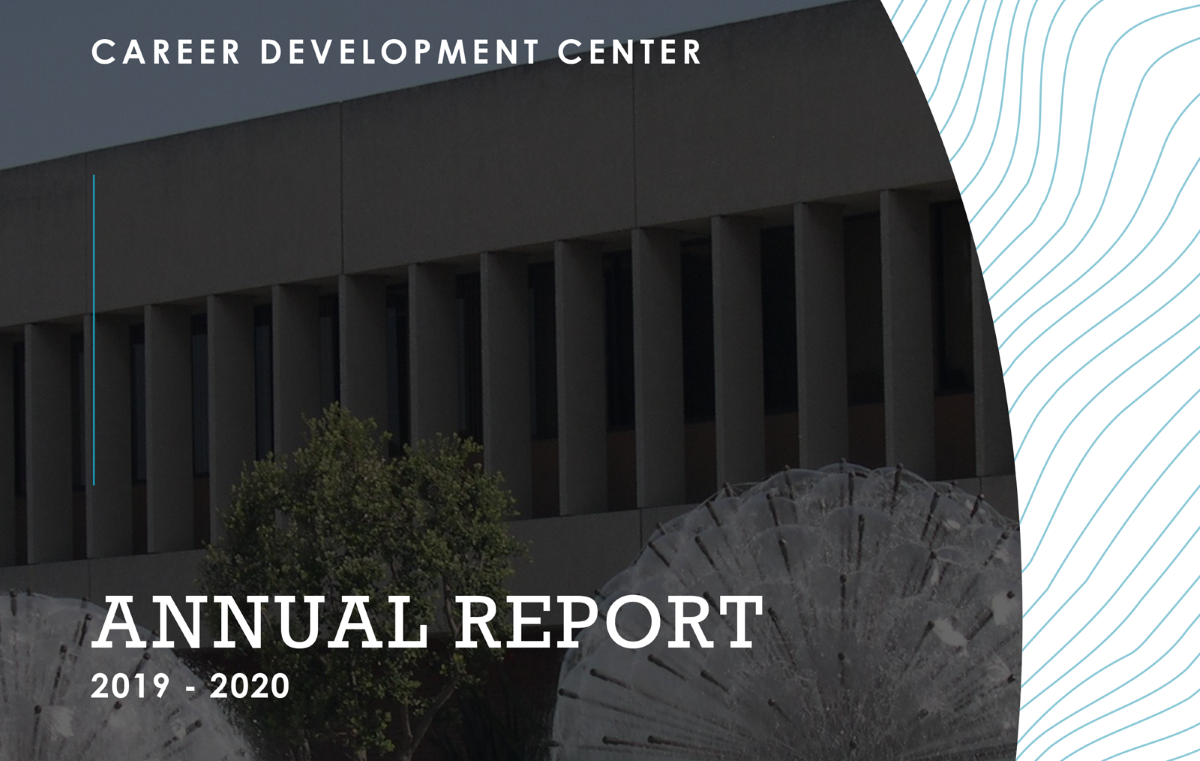 2019-2020 Career Development Center
Image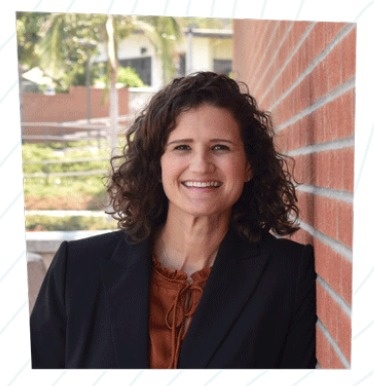 This academic year we have been excited to begin to work on some of our strategic planning initiatives. During the fall semester we completed the Career Development Center's five-year strategic plan and selected our first initiatives. Spring semester working groups began to address a redesign of our website, provide student assistant career readiness resources to campus, and share online career education tools. These initiatives as well as our ongoing services were all interrupted by a global pandemic that no one could have planned for. We quickly pivoted to provide our services remotely as did the campus community. Throughout this time, we have continued to improve these services and have consistently offered online career counseling appointments, webinars, and virtual job fairs. We began Summer 2020 with two online job fair events hosted via Zoom. As we look forward, we continue to focus on the most effective ways to serve CSULB virtually until we can return to in-person services.
As repeated incidents of violence and loss of life of black men and women occurred, we shifted our priorities to focus on the racial injustices of our nation and are embarking on professional development for our staff. Through these sessions our goal is to create a foundation for examining the intersection of career development and Anti-Racism, thus incorporating Anti-Racist thinking and action into our daily work as educators, student affairs professionals, the Career Development Center, and CSULB.
In spite of the challenges that this year brought, there is much to be proud of and many successes to celebrate. It is my pleasure to share some of the highlights of the last year with our campus. We thank you for your partnership and collaborations because we have not done this work alone, but side by side in service to our students.
Best,
Erin Booth-Caro
Director, Career Development Center
Image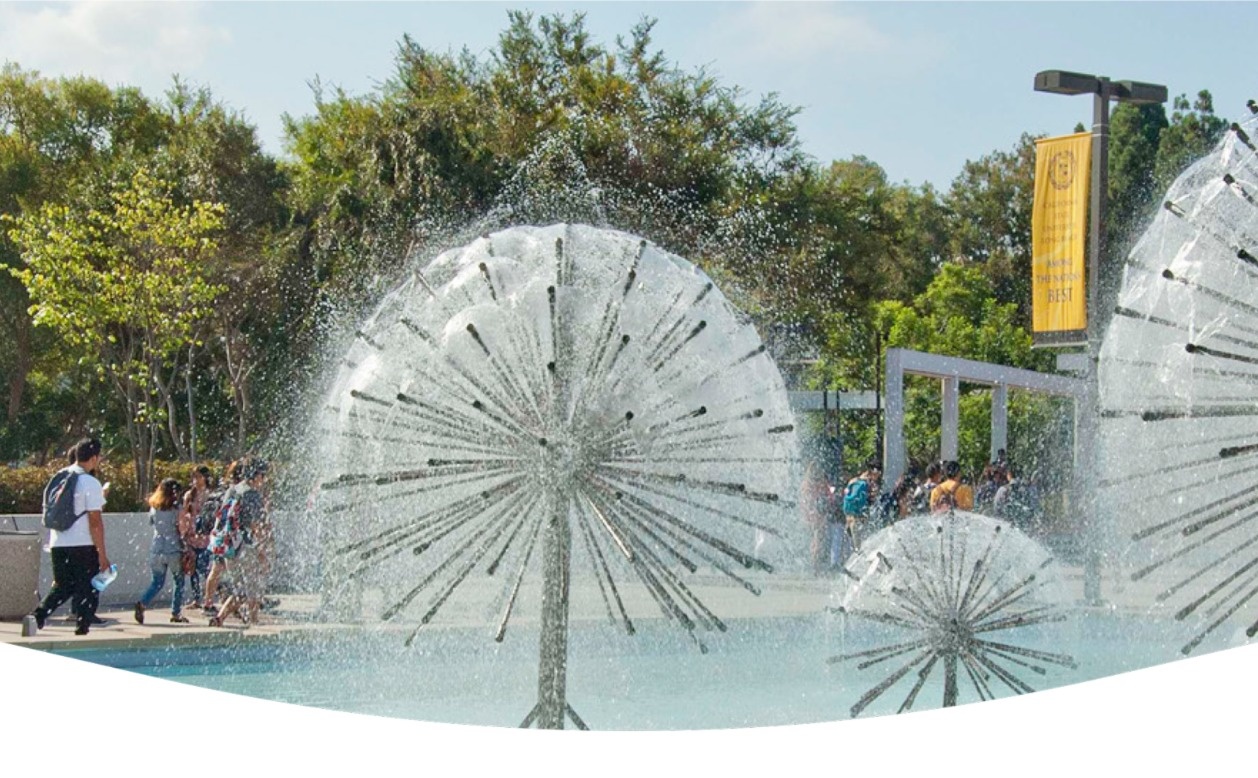 Vision
Develop a holistic approach to career education that enables all students to thrive in the workforce of the future.
Mission
The CSULB Career Development Center empowers students to become effective leaders of their personal career journeys. Through career counseling, employer connections, and professional development opportunities, we prepare them to become skilled and productive members of the local, national, and global workforce.
Values
Purpose:
Driven by meaning and intentionality in our work.
Equity:
Committed to serving each member of our campus and community with fairness and dignity.
Collaboration:
Working together with students, faculty, staff, community partners, and employers to strengthen the value of career services.
Growth:
Continually learning innovative approaches and actively seeking diverse perspectives to guide our work and maximize our impact.
Welcome to our new staff member and congratulations to our staff that are now in new roles at the Career Development Center!
Image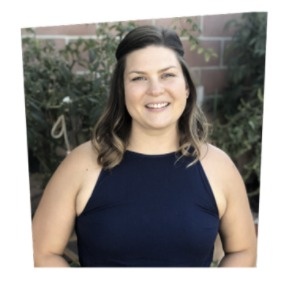 Natalie Smerkanich
Internship Coordinator - Natalie is not new to campus, as she has served as the Peace Corps Recruiter and has partnered with many faculty and staff to recruit CSULB to join Peace Corps. Natalie is now coordinating our virtual job and internship fairs.
Image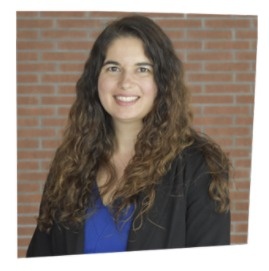 Jeanna Trammell
Internship Coordinator Jeanna previously worked on the Highly Valued Degree Initiative to launch Digital Badges and ePortfolio. In her new position she is supporting faculty, staff and students across campus with internships.
Image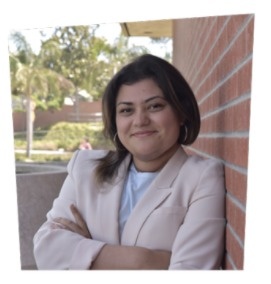 Rosa Trujillo
Assistant Director of Career Education and Counseling Rosa previously held the position of Career Counselor and served as liaison to the College of the Arts, Dream Success Center and more. Rosa will continue these efforts and serve in a leadership role for the team and for the Career Center's social media and communications efforts.
Image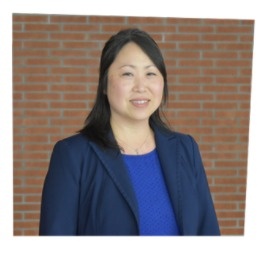 Jina Flores
Associate Director Jina previously held the position of Lead Career Counselor and liaison to the College of Engineering. Jina oversees Career Education and Counseling and Office Operations while supporting the overall strategic direction of the Career Development Center.
Image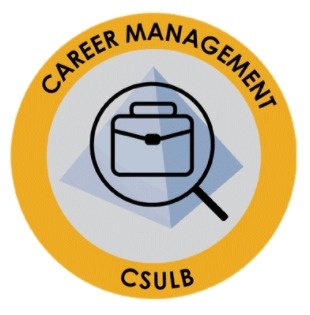 Career Management Badge
Expand Career Management Badge program:
Nine internship and professional development courses integrated the Career Management Badge curriculum into their classes with a total of 151 students across six departments participating. To earn a badge, each student participated in the following:

Attended 3 workshops/webinars on the following topics: Resume & Cover Letter, Job Search Strategies, Interviewing, Networking, and Negotiating Salary
Attended 1 employer recruitment event (Job Fair, Employer Information Session, or On-Campus Interview) or submitted a professional pitch
Image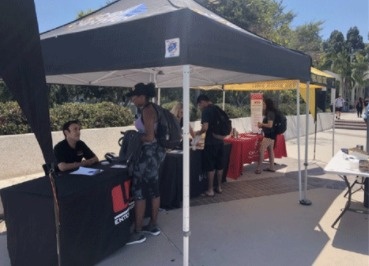 Meet the Employers
Institute "Meet the Employers" recruiting events
This year the Career Development Center launched a new initiative to bring employers to student spaces at regular intervals to create consistency. A total of five events were conducted in September, October, November, December, and January. We look forward to continuing upon a return to campus.

Attended in total:

20 employers
190 students
Image

Big Interview
Review and update online career tools for students:
After evaluating all of the online career tools currently available to students, the Career Development Center was excited to introduce the campus to Big Interview, a virtual mock interview platform. Faculty and staff were then invited to learn about all of the Career Development Center's online career tools at a Career Education Tools Open House, where they received guidance on integrating these tools into class assignments, programs and events.
Image

Big Interview:
Interview preparation platform that enables students to watch expert video tutorials to learn how to tackle the toughest interview questions, then get hands-on practice with virtual mock interviews tailored to their specific industry, job and experience level
Image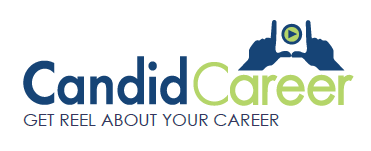 CandidCareer:
Video database that allows students to discover what a typical work day is like in different professions. Students can search thousands of videos to hear from individuals with first-hand knowledge and experience in various industries
Image

CareerLINK:
Career services tool that allows students to search for jobs and internships, request counseling appointments, find relevant workshops, and RSVP for employer events
Image

CareerShift:
An online tool to help students find jobs and internships, gain access to company contacts for networking, and stay organized in their search for career opportunities
Image

GoinGlobal:
Comprehensive career and employment resource where students can discover numerous jobs and internships, both domestic and abroad
Image

Optimal Resume:
Online resume tool that helps students effectively present, manage, and share their internship, volunteer, and work experiences​
Internship Essay Contest
Image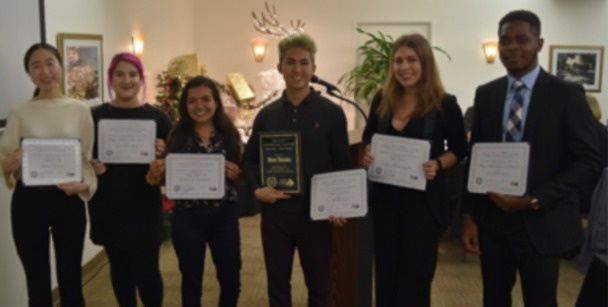 This annual scholarship contest recognizes student interns in each of the colleges, and one intern is then selected to be the overall winner. Winners are chosen based on essay submissions that demonstrate reflection on professional growth and development that occurred through the students' internship experiences. Six recipients were honored at a reception on December 4, 2019. Congratulations to the winners for their impressive essays!
Five interns were selected to receive the inaugural Manuel Pérez Internship Success Scholarship to fund their summer internship experience.

| Name and college | Internship Organization |
| --- | --- |
| Vivian Chang, College of the Arts | Arts Council for Long Beach, Getty Marrow Undergraduate Internship Program |
| Melanie Diaz, College of Health & Human Services | Mental Health America of Los Angeles |
| Jennifer Zamudio, College of Liberal Arts | McNair Summer Research Program |
| Noah Suzara, College of Engineering | NASA Jet Propulsion Laboratory |
| Sara Manangon, College of Business | Port of Long Beach |
| Ayodeji Aina, College of Natural Sciences and Mathematics | Berry Petroleum Company |
Manuel Perez Internship Success Scholarship
The Career Development Center was excited to award the Manuel Perez Internship Success Scholarship for the second year in a row to selected students completing summer internships in the non-profit or government fields. Congratulations to this year's recipients!
| Recipient | Major | Organization | Location |
| --- | --- | --- | --- |
| Kelly Nghe | Graphic Design | Deepen | Beverly Hills |
| Eryn Burnett | Health Care Administration | AADAP, LA & W Promote | Los Angeles |
| Ryan Adams | Social & Cultural Analysis of Education | Speak UP Parents | Los Angeles |
| Erin McGuire | Criminal Justice | LA District Attorney's Office | Los Angeles |
| Yvett Islas | Health Care Administration | The Los Angeles Trust for Children's Health | Los Angeles |
The Internship Academy's goal was to bring together a supportive community of peers navigating the internship search together. The program included nine Career Peer Leaders who led small groups of their peers to meet their internship goals.
Career Development Center staff led three Internship Academy sessions on the following topics: Industry vs. Job Function and Goal Setting, Personal Branding, and RealTalk: From Student to Professional.
Program Sessions
The planning for each session and program activity was based on the SUCCEED model for career development and the Student Learning Outcomes below.
S - Start with a Positive Mindset
U - Understand Your Industry
C - Construct a Job Search Plan
C - Create a Tailored Resume
E - Enhance Your Interviewing Skills
E - Engage in Professional Networking
D - Develop our Online Presence
Image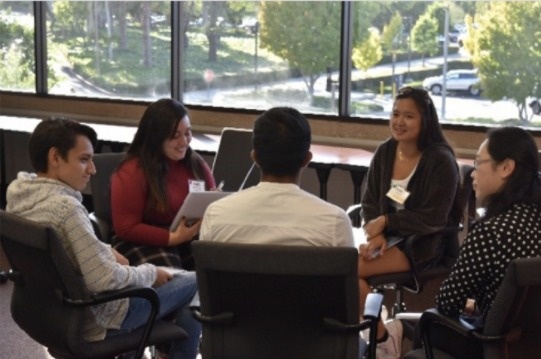 61 Students Participated:
The class levels most heavily represented were Juniors (30)%, and Seniors (30)%. Freshmen composed 15% of participants, and the remainder were a combination of sophomores and graduate students. A wide array of majors were represented at the event. The College of Business and the College of Liberal Arts were the colleges most heavily represented.
What resonated with Internship Academy participants:
"Everything that you want lies outside of your comfort zone.' Thinking about what motivates you and how to challenge yourself to grow."
"All information was thoughtful to me. I definitely want to start building a brand of myself for career purposes. Thank you for all of the advice."
Graduate Business Career Services Mentoring Program, Spring 2020 Student mentees had the opportunity to form a deep, one-on-one relationship with an accomplished professional while vastly expanding their professional network.
41 students participated

Across all nine Graduate Business Programs

37 mentors

Composed of Alumni & Professionals
Image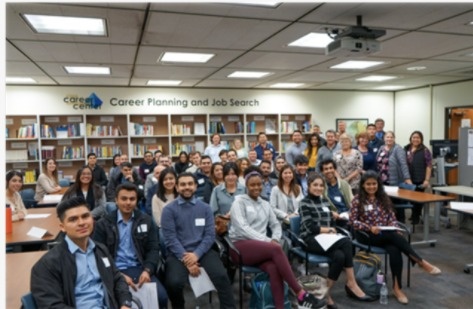 Mentee Thoughts:
"My mentor did an outstanding job in contributing to my career and professional development. He would encourage me and motivated me to continue with the program. He shared his academic and professional experiences that allowed me to see the business industry with a different perspective."
"The Graduate Career Mentor Program paired me with an encouraging, supportive and positive CSULB alumni. She has been open to hearing about where I am in my career journey (insecurities, doubts, roadblocks and all). From all our interactions, I've received valuable advice about my career search, how I should position myself, areas of improvement and hopefully a lifelong friendship. All students should participate in the program to help them in their own journey through business school and beyond."
Mentor Thoughts:
"I would whole heartedly recommend the mentorship program. I learned a lot about what's important to the group entering today's workforce, which led me to challenge some of my previous assumptions. It was very rewarding to be able to share my experiences with a mentee who had a great can-do attitude and a real drive to be successful in her career."
"This program gave me the opportunity to give back to our CSULB community. Nothing feels better than the success of making someone more focused, more determined and most importantly more confident to go after their dreams!"
30,600 - CareeerLINK Active Account Users
13,000 - Jobs Posted on CareerLINK - Full-time, Internship, Part-time
23,600 - Employers On CareerLINK
5,000 - Career counseling/advising sessions
7,000 - Career Career education attendees - Workshops, Classroom Presentation, Industry Spotlights
960 - Student Interviewees - On-Campus Interview Program (OCI)
5,400 - Student Recruitment Event Attendees - Job Fairs, Employer Information Sessions & Meet The Employers
Top Skills Ranked by Employers
Three hundred employers recruiting at CSULB's 2019-2020 job fairs identified the skills they seek in candidates. Work Ethic, Interpersonal Skills, and Teamwork are indicated as the top three skills that employers find important.
2019-2020 Career Fair Employers: Top Skills* They Look for in Candidates
*Skills based on National Association of Colleges & Employers (NACE) Core Competencies.

| 2019-2020 Career Fair Employers: Top Skills | Percentage seek in candidates |
| --- | --- |
| Work Ethic | 50.0% |
| Interpersonal | 40.9% |
| Team Work | 39.9% |
| Initiative | 34.2% |
| Verbal Communication | 34.2% |
| Problem-Solving | 33.9% |
| Leadership | 29.2% |
| Adaptability | 24.5% |
| Detail-Oriented | 19.1% |
| Analytical | 13.4% |
| Written Communication | 8.1% |
| Other | 6.4% |
Image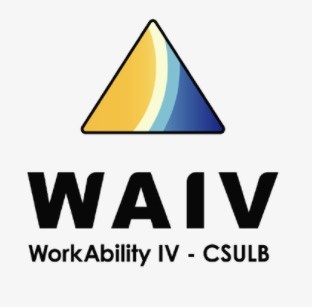 As unemployment rates for people with disabilities continue to be at an all-time high, the WorkAbility IV program is helping to close that gap for CSULB students.
WorkAbility IV is a partnership between CSULB and the California Department of Rehabilitation. It brings together experts in accessibility and accommodations from the Bob Murphy Access Center with career counselors from the Career Development Center to help students with disabilities find gainful employment aligned with their academic majors.
WorkAbility IV serves over 120 students each year with over 30 students securing successful employment for a minimum of three months.
Participants in the program had this to say:
"It allowed me to understand the challenges that come when trying to hunt for jobs online. It allowed me to gain a job in the middle of quarantine, and the advice I get from my WorkAbility counselor that I Zoom meet with every 2 weeks has been great with helping me to know what tips are needed to keep a job."
"WorkAbility IV has helped by finding opportunities for me, and by doing so makes me feel as if I had someone in my corner, and that it isn't just me against the job market. I have also received help for resume writing, and reassurance that I'm actually doing this right."
The Career Development Center supports our community and campus by offering U.S. Passport application and renewal services.
This small office located inside the Career Development Center lobby processed over 1050 passport applications during the 2019-2020 fiscal year and looks forward to reopening when safe for our campus and community.
Image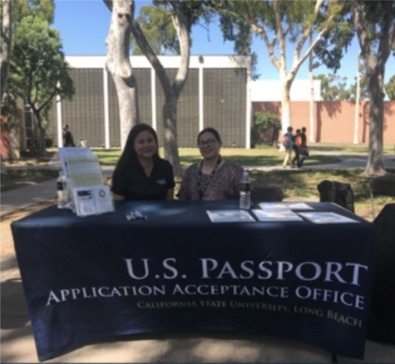 ​
Enterprise rent-a-car
 
Image

Yamaha
 
Image

Expeditors
 
Image

Public Works Los Angeles County
 
Image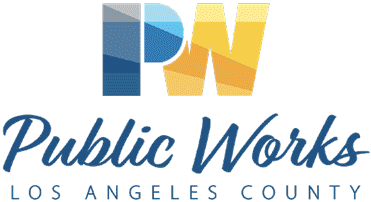 Southern Glazer's
 
Image