Supervising Student Assistants
Image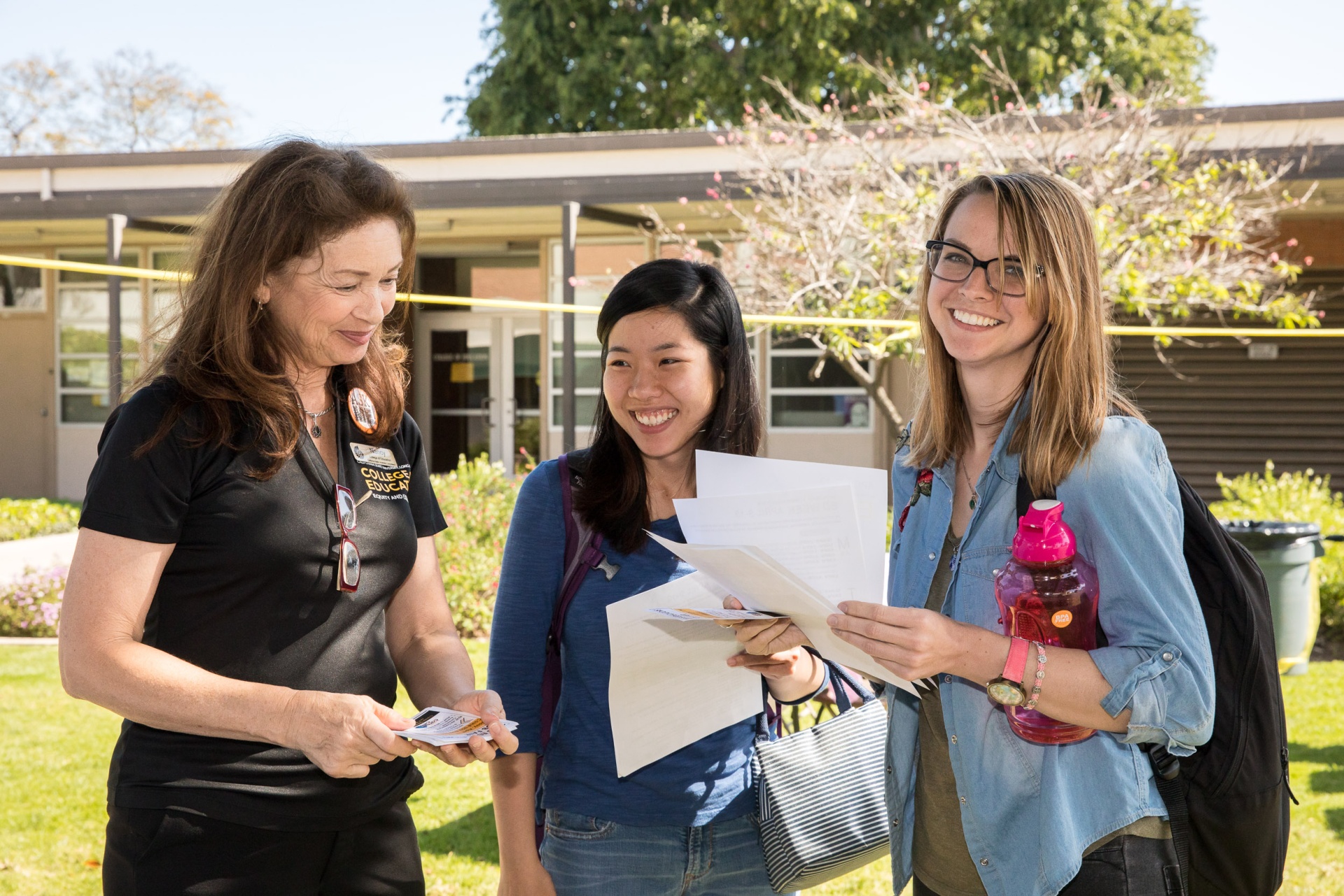 The Career Development Center (CDC) has cultivated training resources, videos, and supplemental handouts that are designed to enhance workplace learning for current CSULB student assistants. To ensure that students are prepared to enter the workforce upon graduation, it is important that supervisors assist student assistants in the development of competencies needed to become career-ready.
Creating a Positive Workplace Culture
Student assistants are extremely talented and play an essential part in providing support across university departments. Since each student comes with different sets of skills, values, and backgrounds, it is important to create a positive workplace that is encouraging and suitable for all. To assist supervisors in fostering a positive workplace culture from day one, the CDC has organized the following training and orientation resources that are conducive to the development of characteristics such as good judgment, dependability, initiative, and responsibility.
The following checklist provides a process that can assist you in guiding your student assistant throughout the various stages of their employment.
Entry & Onboarding
For a smooth transition throughout the onboarding process:
Ensure completion of all hiring paperwork
Confirm student schedules
Prepare student workspace logistics
Provide access to the necessary technology
Distribute name tags for student workers
Review Policies and Procedures with students:

Campus Student Handbook
Department Student Handbook
Review Mandated Reporter Form (if required)
FERPA
Confidentiality
Orientation
To help students acclimate to their new role in the department, here are a few considerations:
Have student employees review the department website
Provide:

Department Overview
Mission/Vision
Organizational Chart

Discuss expectations and job responsibilities
Share Performance Evaluation Form
Review Student Employee Learning Plan
Semester Evaluation & Feedback
Upon the completion of the semester:
Evaluate job performance each semester (consistent with prior feedback)
Consider a feedback loop throughout the semester (daily/weekly/monthly) to evaluate student progress and promote growth
Review Student Employee Learning Plan for feedback
Student Recognition Opportunities
Student employee recognition & appreciation ideas:
Student Employee Appreciation Week (NSEA) in April
National Student Day, October 15th
Department Celebrations
Finals Gift Bags
Graduation Recognition
Exit/Preparation for Departure
In preparation for a student's successful departure:
Schedule exit interview
Resignation

Student should submit a letter of resignation
Supervisor should follow departmental policy

Termination

Supervisor should follow departmental policy
Professionalism is having a high standard of professional ethics, behavior, and work activities while carrying out one's profession. Here are ten ways student assistants can incorporate professionalism in the workplace.
Ten Ways to Be Professional:
Demonstrate Competence
Be good at what you do

Observe the workplace
Pay attention to how things work (even if it doesn't directly involve you
Absorb information about the services your department offers
Be Reliable
Be prompt
Follow directions
Be someone who can be relied upon to do a good job
Build a strong track record
Be Honest
Be forthcoming
Pay attention to your mistakes

Use them as learning opportunities
Figure out where they came from and how to avoid them
Show Integrity
Self-awareness is important

You have principles and your actions are consistent/align with your beliefs
Do you value hard work and are you a hard worker?
Be Positive
Have an upbeat attitude
Always consider how you can solve a problem or contribute to a solution
No one likes to be around negative people

You don't want to establish a reputation for being a negative person
Support Others
Be a team player
Part of being a team player is being a problem solver
As a team player, you are contributing to a solution and to the success of the team
Be Proactive
Invest in your own career

Ask for feedback, don't wait until the performance evaluation
Don't be defensive, value critical feedback and use it to help you improve

Find a mentor or someone more experienced and talk to that person regularly to gain a broader perspective
Pay attention to the types of tasks you are asked to do

You Find a pattern in the importance of those tasks and you will be able to anticipate what to expect in the future
Take initiative when applicable and you will increase your value as an employee
Be Respectful
Treat all people as if they matter and their role is equally as important as yours
Pay attention to the people you respect

What is it about them that you respect?
Or the opposite, what is it about people you don't respect?
Observe and learn how they behave so that you can apply or not apply that same behavior in your interaction with others
Stay Focused
Do not let your private life have an impact on your work performance
Do not spend a lot of time at work on personal business
Prioritize

Focus on what is important
What do you need to accomplish?
Listen Carefully
Stop talking. You cannot listen if you are talking.
Show the talker you want to listen. Let people feel heard.
Remove distractions - when someone is speaking to you, give them your full attention.
Be patient - avoid interrupting the other person.
Concentrate on understanding the main points of the conversation and what is the other person is "really" saying
React to ideas, not to the person.
Avoid jumping to conclusions. Remain open to new or conflicting ideas.
Ask questions. Ask about their thoughts, feelings, and expectations.
Control your anger. You are more likely to misinterpret what the other person is saying when you are angry.
Stop talking. This is the first and last because all the other recommendations, guidelines, or points depend on your silence.
Campus Resources
Connecting Work and Career
On-campus employment is often one of the first opportunities where students can gain skills, tools, and competencies that are beneficial for their own career goals. To promote personal growth and connect on-campus employment to real-world careers, the Career Development Center has prepared the following resources to assist students in identifying and developing valuable competencies and skills which will help them to excel at their current on-campus position and thrive in the workforce upon graduation.