Environmental Health And Safety
Environmental Health & Safety assists the university community in providing and maintaining a safe work environment for students, faculty, staff, contractors, and visitors. The EHS mission also encompasses responsibilities of protecting the local community and environment from potential hazards generated by university activities.
EHS Promotes Stormwater Pollution Prevention
"Don't Strain the Drain" was the EHS message conveyed at the annual CSULB Earth Day Mixer in April.  EHS staff were available in the beautiful setting of the Earl Burns Miller Japanese Gardens to provide information and spread awareness of the effects of stormwater pollution and preventative measures the public can perform to curb illegal and unnecessary discharges to local waterways. 
Image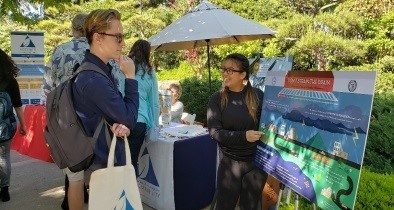 Image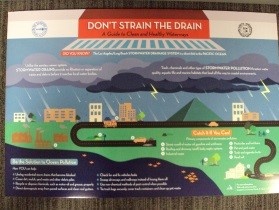 Image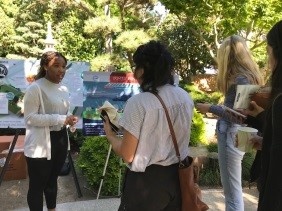 To learn more about how to keep local waterways clean, follow these links:
City of Long Beach:  Storm Water Management 
Los Angeles County:  LA County Storm Water 
State of California:  California Storm Water Factsheet 
Safe Drinking Water Act: Long Beach Water Department Consumer Confidence Reports
In accordance with Federal Environmental Protection Agency (EPA) regulations, the Long Beach Water Department publishes an annual Water Quality Report. The Water Quality Report describes, with clarity and great detail, the quality of the City's drinking water.