Dr. Sandra Perez, Director
Office: Library, Room 507
Phone: 562.985.4233
Email: sandra.perez@csulb.edu
Dr. Sandra Pérez comes to CSULB as the new University Honors Program Director. She joins us with 6 years of experience as honors director and 15 years of experience as Coordinator of the Latin American Studies Program at California State University, Fullerton (CSUF). She is a professor of Spanish and Latin American Studies, has published numerous articles on Latin American narrative, as well as participated in many national and international conferences. She joined the National Collegiate Honors Council (NCHC) Board of Directors in 2021 and participates in the NCHC Diversity and Inclusion Committee as well as the Committee reviewing Honors Basic Characteristics documents. Summer 2020, she joined the Association of Public and Land-grant Universities (APLU) Honors Council and Committee Against Structural Racism. She has been an active member of the National Society for Minorities in Honors (NSFMIH) and hosted the 2019 conference in California. She has also served diverse graduate students as a faculty mentor, as the Pre-Doctoral Fellowship advisor, and as the Project UpGrads Faculty Coordinator for Student Support. Dr. Pérez is passionate about helping diverse students discover their intellectual and academic goals while pursuing their professional aspirations and is looking forward to supporting your academic journey.
Vincent Norga, Associate Director
Office: Library, Room 507
Phone: 562.985.1950
Email: vincent.norga@csulb.edu
Vincent earned a Masters in Educational psychology from CSULB.  His experience in higher education ranges from coordinating placement exams, first-year transition programs, study skill workshops, academic intervention programs, graduate school preparation courses, academic advising, and scholarships.   
Vincent completed his undergraduate education at California State University, Fullerton (CSUF), where he pursued a BA in Psychology. In undergrad he conducted and presented research under different faculty members with topics including anxiety, information re-call, and auditory perception.
Vincent strives to assist students in reaching their full potential and looks forward in working with you.
Kashima Samuels, Associate Director
Office: Library, Room 507
Phone: 562.985.4706
Email: kashima.samuels@csulb.edu
Kashima attended UC Santa Cruz (UCSC) and pursued a BA in Psychology and a minor in Education. After graduating from UCSC, Kashima joined AmeriCorps and volunteered as an Outreach Coordinator for a California low-income housing community. Through this experience, she was able to engage with a diverse population and directly address social justice issues. During this time, she was reminded of why education was important and made the decision to pursue her graduate degree in Student Affairs.
Kashima pursued her Masters in Counseling with an emphasis in Student Development in Education at CSULB. In graduate school, she served as President for the Association for Professionals in Student Affairs; co-developed, implemented and coordinated an International Service Learning Program at CSULB; completed a thesis that examined how international service learning experiences influence graduate student identity development; and co-presented research at the American Educational Research Association Annual Meeting.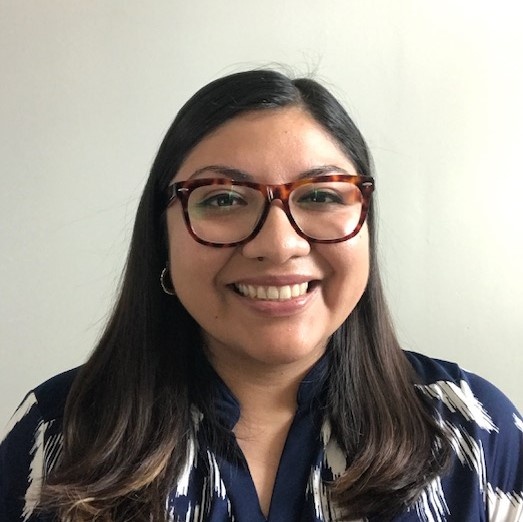 Mitzi Rosales, Academic Advisor
Office: Library, Room 507
Phone: 562.985.2426
Email: mitzi.rosales@csulb.edu
Mitzi Rosales is a first-generation college graduate who is passionate about giving back and supporting students succeed in their college career. She received a Bachelor of Arts in Psychology from California State University, Long Beach and a Masters of Science in College Counseling from California State University, Dominguez Hills.
Mitzi has experience working in outreach and advising at the High School, Community College, Public and Private 4-year Universities, Non-profit and Charter School sectors. Through these opportunities she has worked with diverse and underrepresented groups of students such as first-generation, low-income, opportunity youth, veterans, and most recently the Inland Empire Native American Community. She looks forward to bringing her experience and passion for supporting students to the University Honors Program.
Jacqueline Toy, Academic Advisor
Office: Library, Room 507
Phone: 562.985.1951
Email: jacqueline.toy@csulb.edu
Jacqueline Toy received a BS in Public Health Sciences and a minor in Education from University California, Irvine (UCI). Jacqueline's Student Affairs experience ranges from working in Housing and Residential Life, Student Life & Leadership, and the Office of Student Conduct.
Jacqueline earned her MS in Counseling with the option in Student Development in Higher Education (SDHE) from CSULB. In graduate school, she served as a Graduate Assistant for Women's Gender and Equity Center as well as an Assistant Residential College Coordinator in Housing and Residential Life. She completed her thesis entitled Mentors in Violence Prevention Training and Its Effectiveness with Resident Assistants, which explored gender violence and the effect of a leadership bystander training with student leaders on a college campus. Jacqueline is a student-centered Academic Affairs professional with interests in student leadership and advocates for student growth and development.
Berenice Contreras, Administrative Support Coordinator
Office: Library, Room 507
Phone: 562.985.1774
Email: berenice.contreras@csulb.edu
Berenice Contreras earned her BA in Liberal Studies from California State University, Long Beach. During her undergraduate career, she was involved in The Honors Program, Delta Gamma Fraternity, Educational Opportunity Program, and Liberal Studies Student Association. She is an Alumnus of the program and completed her thesis project on The Study of Latino Students Attrition and Retention.
She became a Student Assistant for Housing and Residential Life and was introduced to her passion in Higher Education. She worked for Student Orientation Advising and Registration as a SOAR advisor and advised incoming university students on the various campus policies, resources and requirements to enhance their college experience.
After completing her Bachelor's degree she served as the Academic Support Coordinator for College of Health and Human Services Advising Center. She was given the opportunity to step into an Advising role with Honors Program and learn more tools to assist students. As a first generation college student, her passion lies with helping students enhance their college experience.
STUDENT STAFF
Jullissa Gonzalez
Student Assistant