Green Events Program
We're creating a sustainable and inclusive event culture at the Beach!
As a university, we're working towards a more just and sustainable future for all members of the campus community while also promoting social & environmental responsibility.
In support of these efforts the Green Events Program was developed to assist hosts in reducing the environmental impact and improving accessibility of their on-campus events.
Components of the Green Events Program
The Equity & Sustainability Event Checklist and Toolkit provide valuable strategies and recommendations for planning events that are aligned with the environmental sustainability and climate justice goals mentioned in CSULB's Climate Action and Adaptation Plan.
The Green Events Host Certification offers training and recognition to individuals, departments, and student organizations who wish to make a positive difference through the events they organize at The Beach!
Benefits of Green Events
Image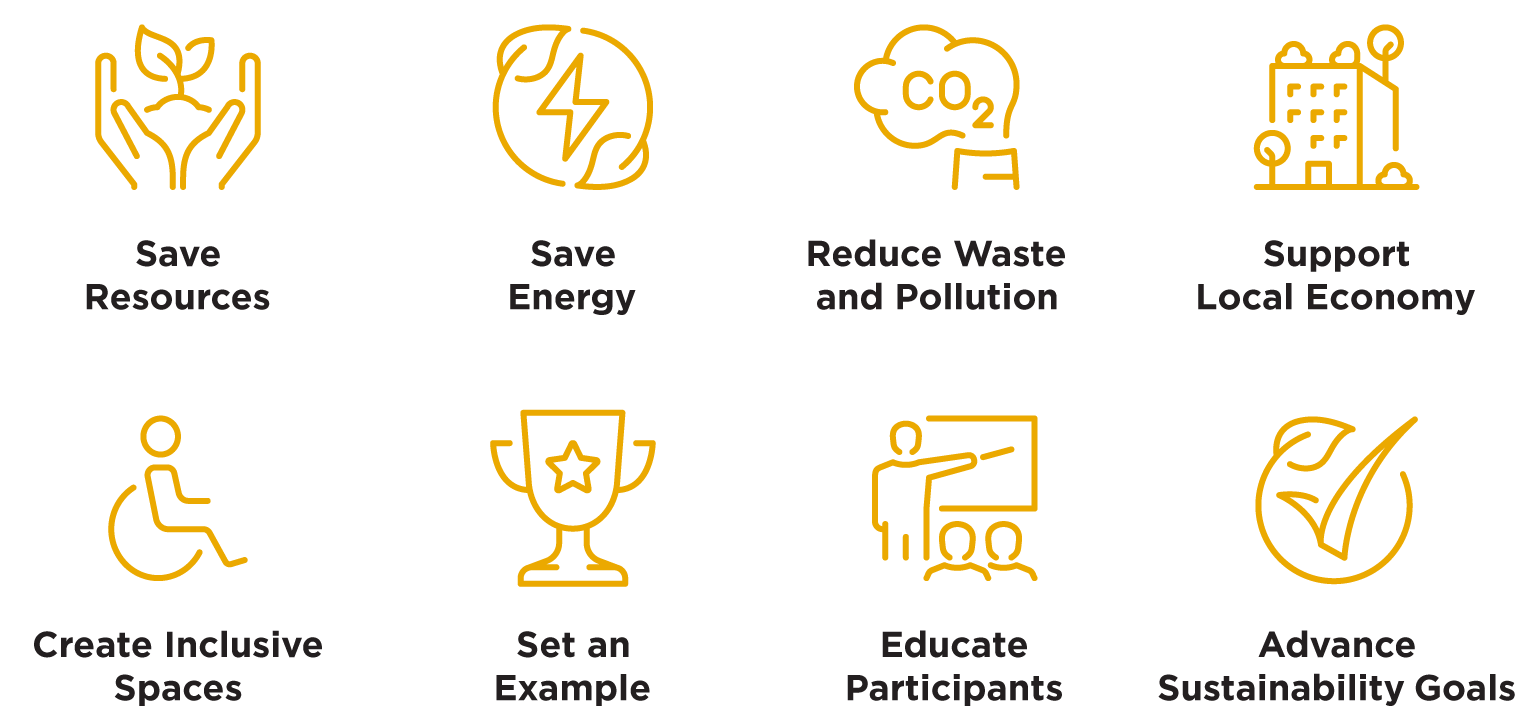 Reasons to host Green Events
Events on campus are a fantastic way to bring people together and foster connections, but it is important to also acknowledge the cumulative negative impacts they can have on the health of our community and our natural environment.
A Green Event inspires attendees to live more sustainably and participate in climate action by modeling what environmentally responsible operations and activities look like in an event setting.
Planning events with equity and sustainability in mind moves CSULB closer to its sustainability goals, increases general knowledge of sustainability and climate justice, and creates educational opportunities for all students and employees.
Process for becoming a Certified Green Event Host
Follow these steps to obtain your Green Event Host Certification: 
Complete the training modules and take the short quiz.
Commit to incorporating action items from the Equity & Sustainability Checklist into the event planning.
Congrats! You're now a Certified Green Event Host! Start planning your event(s)!
Next steps:  
Host your event and remember to take photos to document your efforts.
After the event, assess the impact of your equity & sustainability efforts by filling out the Event Assessment form and submitting your completed checklist.
You must submit at least one Event Assessment and checklist during the academic year in order to retain and renew your Green Event Host Certification for next year.