Jobs, Internships, & Community Service
Image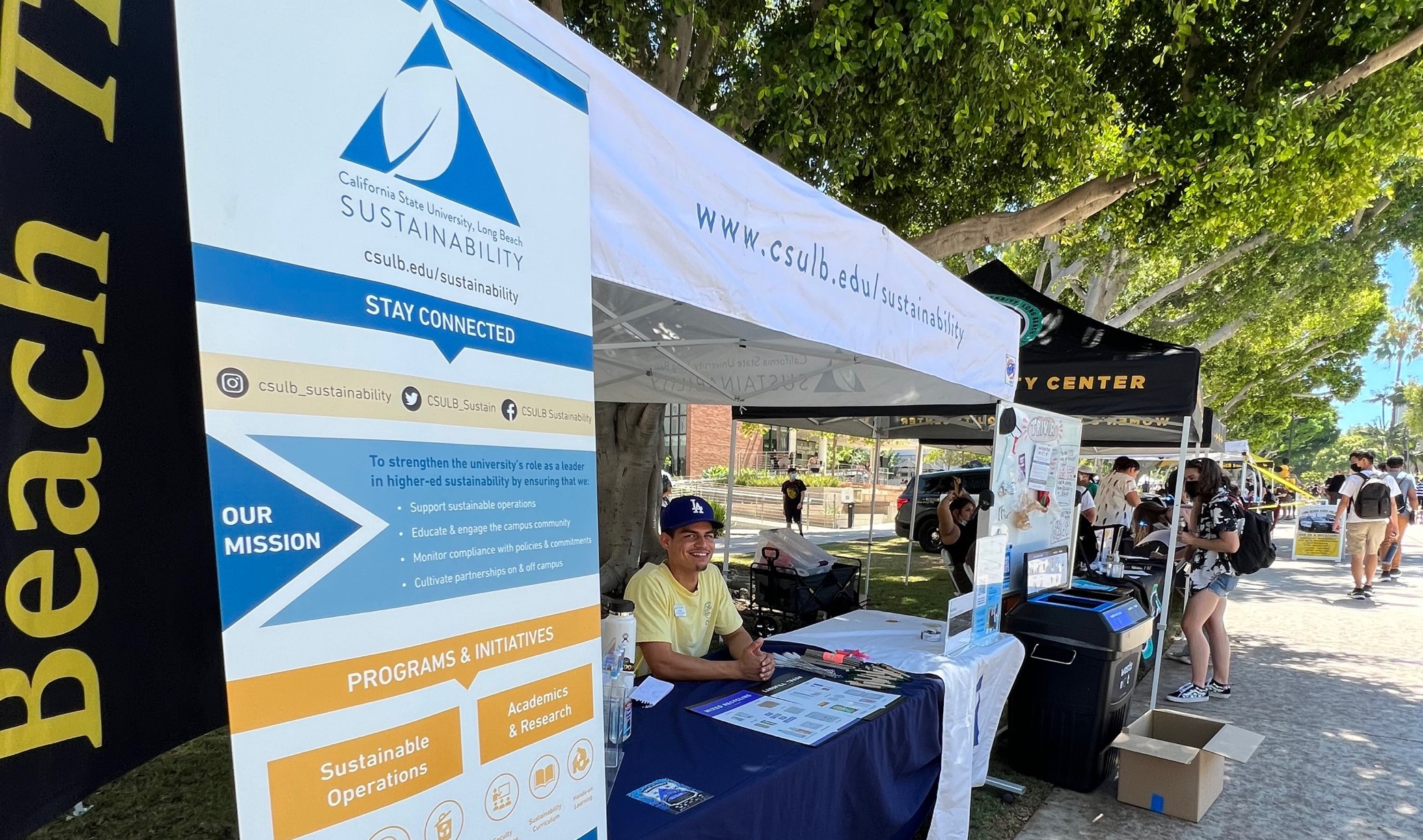 Office of Sustainability Assistant Positions
Sustainability Graphic Design Student Assistant  
Are you passionate about sustainability and graphic design? If so, here's your chance to make a positive impact! The Office of Sustainability is seeking a graphic design student assistant who will play a role in promoting CSULB's commitment to environmental, economic, and social responsibility. Duties include creating marketing materials, assisting in branding for the university's sustainability programs, and raising awareness about sustainability efforts.
Applications will be accepted until November 30, 2023. Applications that do not include work samples will NOT be considered.
ASI/USU Sustainability Assistant Positions
These paid student assistants develop and support ASI and USU campus sustainability programs and initiatives under the direction of the ASI/USU Facilities Director and Associate Director and the ASI Sustainability Coordinator. Check out the ASI Jobs website to see if applications are currently being accepted for this position.
ASI Lead Sustainability Assistant
Do you have what it takes to be a sustainability leader on campus?  The Lead Sustainability Assistant is a one-year, part-time paid position within the USU Administration Facilities Operations division. Responsibilities are to support various initiatives in the USU, plan and execute projects that Sustain U committee suggests and serve as a student leader to Level 1 Sustainability Assistants. 
City of Long Beach Office of Sustainability
The City of Long Beach's Office of Sustainability offers internships to students pursuing a degree in Planning, Urban Design, Environmental Science/Policy, Graphic Design, Landscape Architecture, Public Administration/Policy, Business, Geography or related field (graduate students welcome).
Community Service
Meaningful change is possible when, as the saying goes, we "Think global and act local." Volunteering is a way to give back to our local community and take an active role in restoring and protecting our local environment.