School of Art Advisor's Leadership Inspires Sustainable Practices
Published February 11, 2020
From using their own compost bin to maintaining a drought-resistant garden to participating in the annual Green Generation event with creative upcycled arts & craft projects, the CSULB School of Art Advising Office incorporates sustainable practices in their daily work life and office culture. Advising Coordinator Michael Nannery exhibits both leadership and creativity in helping to nurture a more sustainable environment, inspiring his colleagues and students to adopt many environmentally-friendly practices.
Image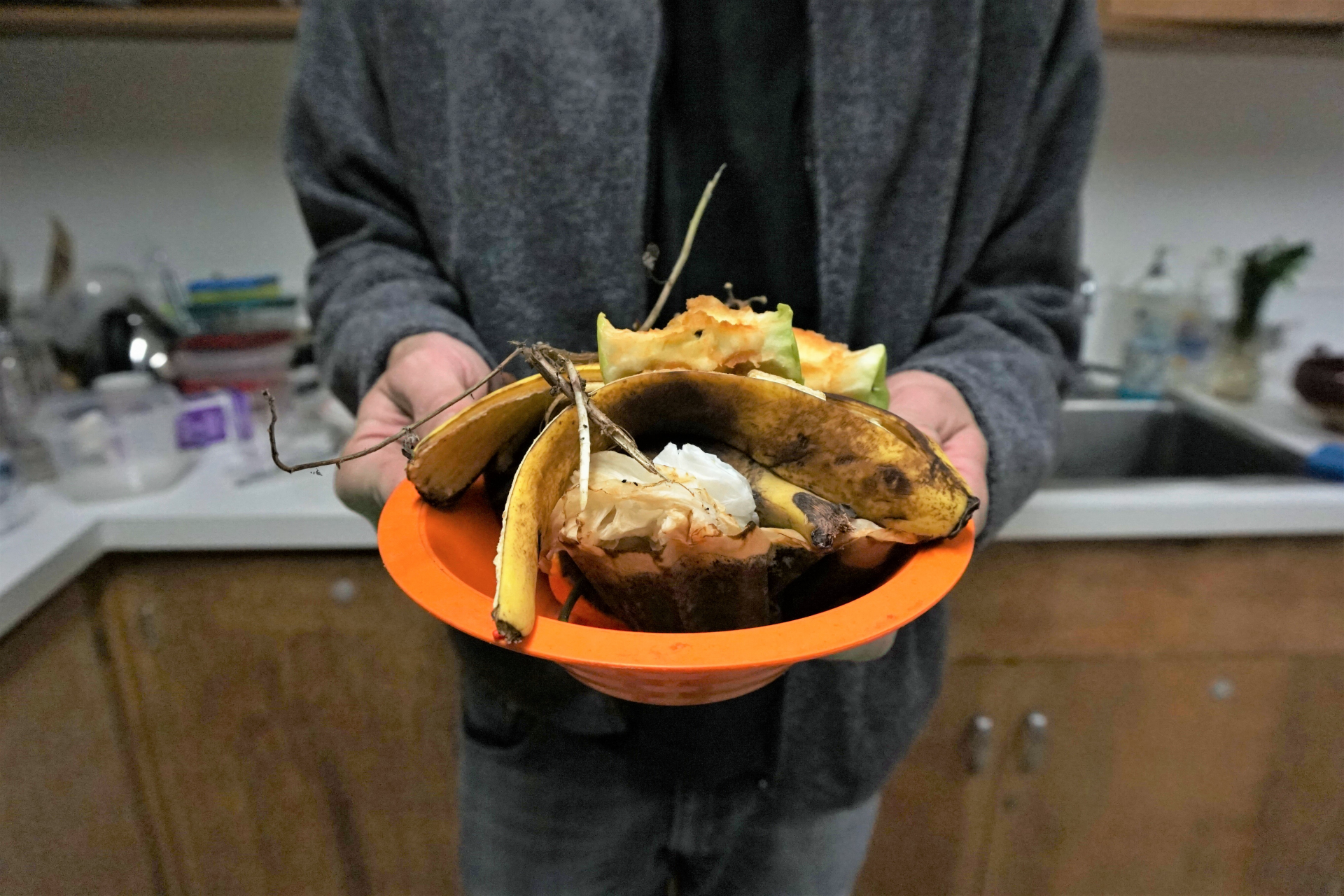 Nannery is known in his department  as the ringleader when it comes to sustainable practices; he encourages his co-workers to feed their leftover lunch, banana peels, apple cores and other organic matter to the worms in their office compost system. Worm composting is one of the most significant significant steps they have taken to support sustainability, and the composting process also supports other important sustainable practices.
Just outside the office, aloe vera, fennel, cactus, arugula, native California mugwort, pineapple sage, baby tomatoes and other plants flourish in a little garden, largely thanks to the worm castings harvested from the compost bin. Inside, pothos, benjamina ficus, snake plant, and other plants are fertilized using the same organic castings.
Image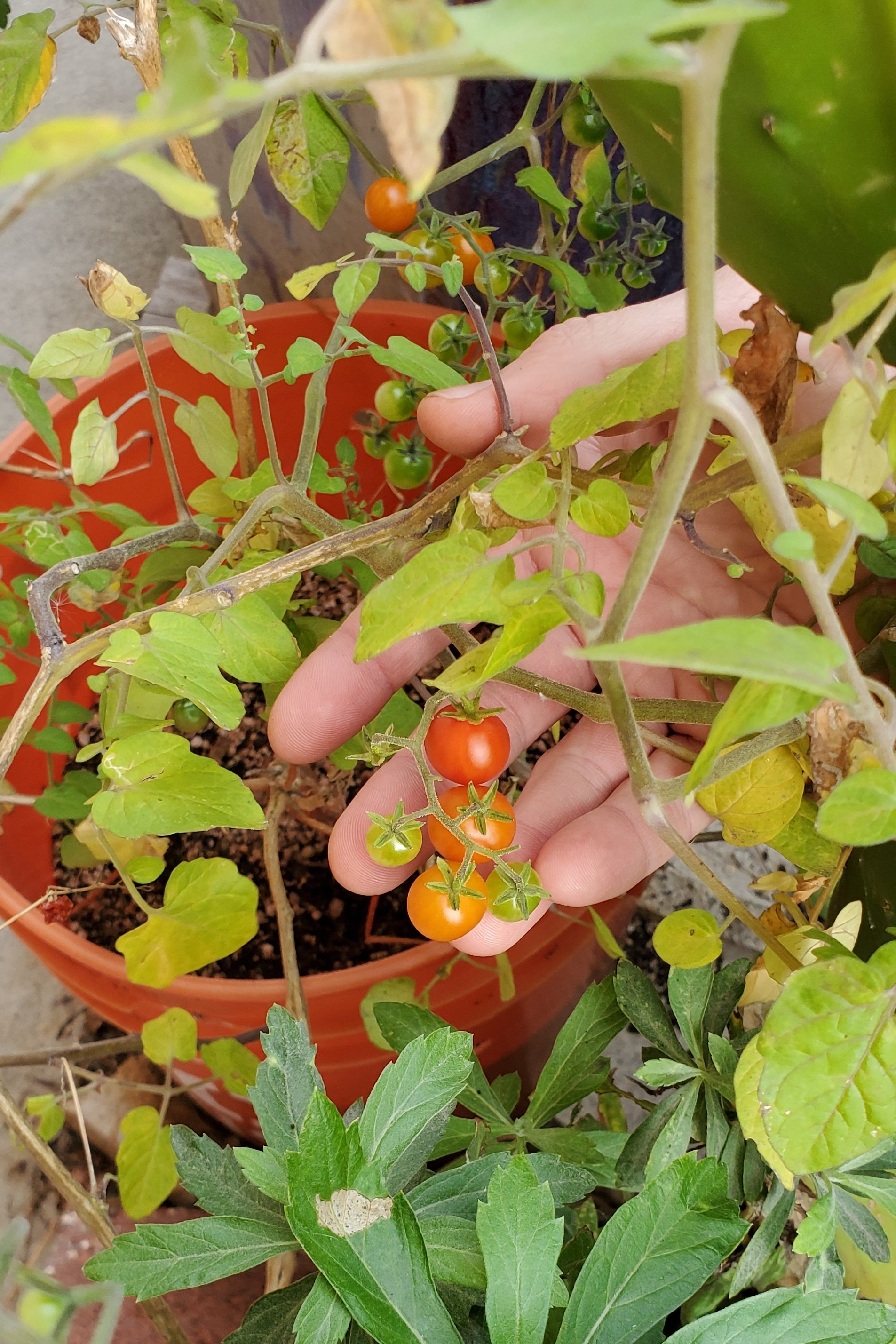 The castings, which start out as food scraps collected  from office employees, is harvested every couple of months  to be used for the office plants and outdoor herb/vegetable container garden. The outdoor gardens produce herbs that are then enjoyed by office staff in teas and infusions. But the garden has also become productive enough to allow surplus to be donated to the Beach Pantry. At a previous Green Generation event, the office also gave  away aloe vera plants propagated in the garden. 
For those who are interested in starting their own compost journey, Nannery explains that patience and resilience are key. It can be easy to feel discouraged when a compost system fails. As someone who had his fair share of compost failures, Nannery places value on failed experiences and chooses to see these experiences as opportunities for learning and empowerment. He encourages individuals to be more present in the production of waste and in evaluating their own role in the environment. In many ways, Nannery's composting practice is woven into his artistic practice.
In his practice, composting as art creates a commentary on the management of our waste streams. "If we truly depict ourselves as intelligent, cultured people, we're going to put just as much effort into our waste stream, materials after production and thinking about reducing it and reusing it," commented Nannery.
Image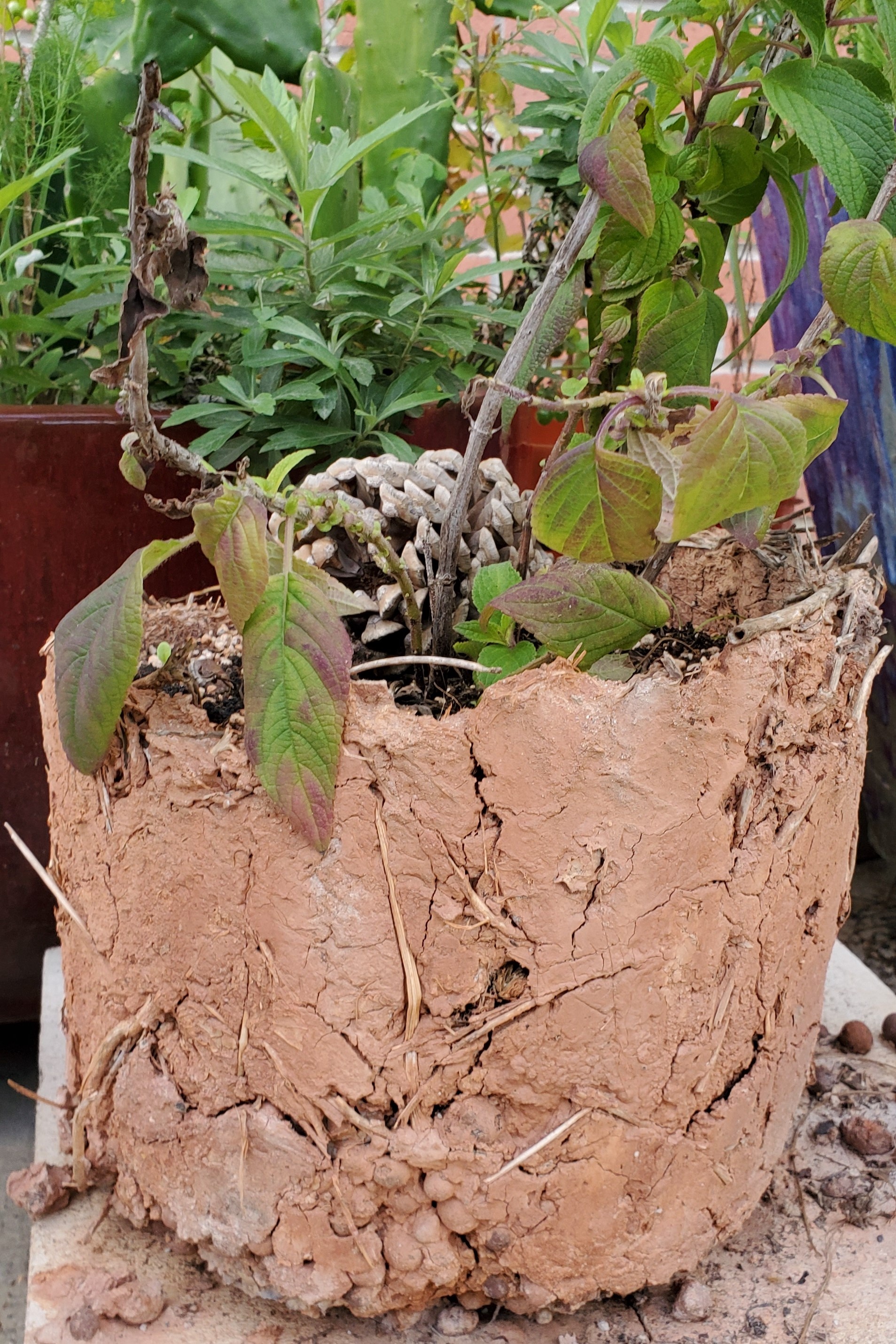 Passing by the office, you can also see his value of reusing materials reflected in the recycled clay and organic material ceramic vessels he uses for potted plants. This project was a part of a residency he completed at Casamor farms in Mar Vista in which he made upcycled ceramic pots to care for living systems.
At the same time, this process creates a social and environmental cycle in which campus community members participate. Many of the plants at the office were given to Nannery before he propagated or grew them. In the office, everyone participates in collecting compost material from adding coffee grounds and shredded paper to plant trimmings to be taken to the communal compost pile. They are then able to grow more herbs, vegetables and other plants with both nutritional and medicinal properties that can be distributed to others. Nannery teaches worm composting techniques to interested students and gives away worms to those who want to start composting and experiencing their own natural cycles.
Image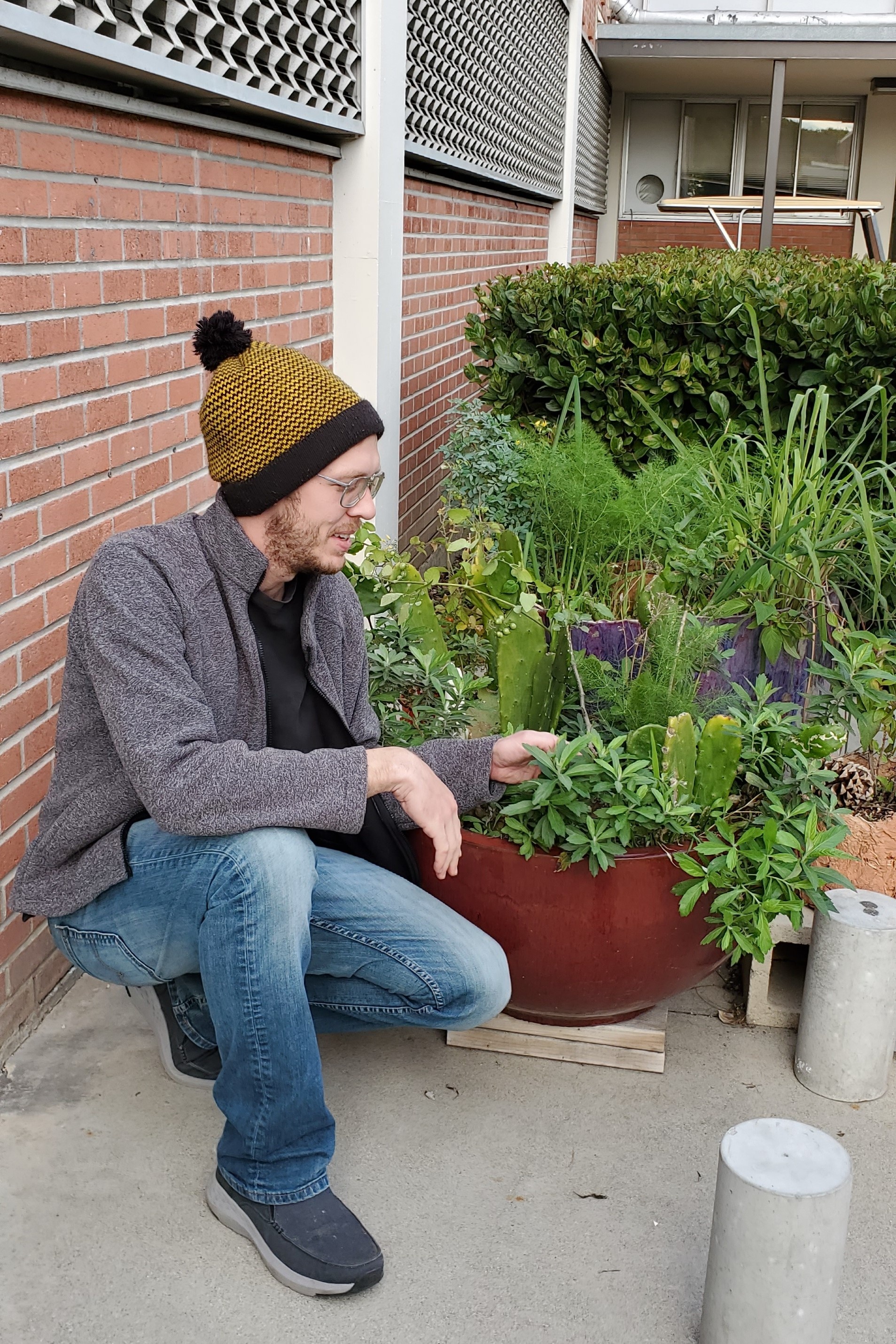 Nannary believes that gardening and composting in the realm of art and academic institutions can play a strong role in connecting the community. It takes people being involved to bring value to systems like this and to be able to "do something beautiful that no one can do on their own" he explained.