Engaging Art and Sustainability on Campus
Published January 15, 2020
Sustainability is defined as meeting the needs of present generations without compromising future generations and our natural world. Both sustainability and art require creativity. Both require that we think beyond the solutions that exist and that we expand our perspectives to discover unique, and at times unorthodox, ideas. 
In December, ASI Environmental Commissioner Sylvan Streightiff partnered with the School of Art to host a Sustainability Art Mixer to engage students in the arts on campus with sustainability. 
Image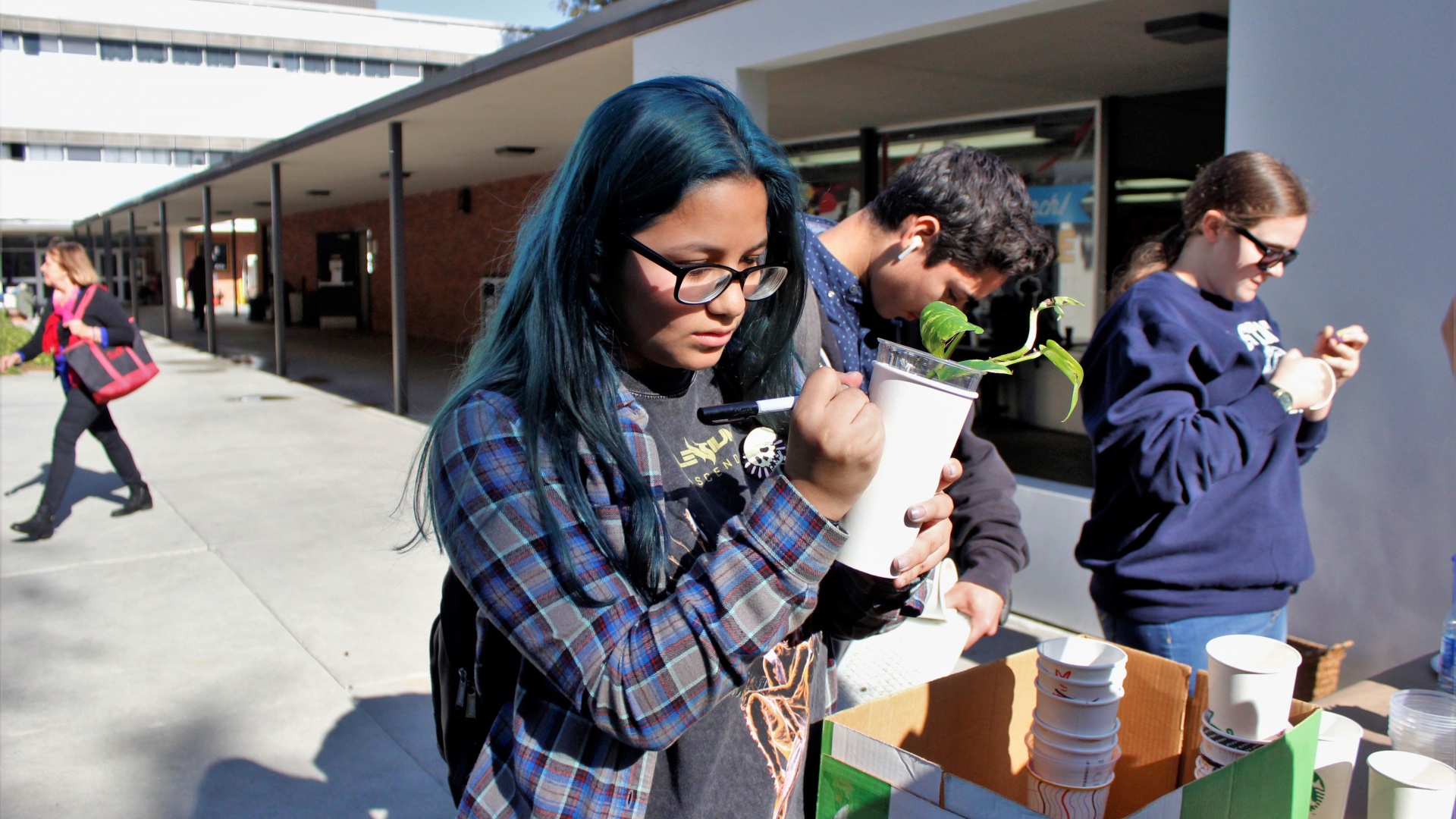 Attendees at the event had the opportunity to decorate used paper coffee cups, some of which would later be turned into DIY plant holders or be given a second life as decorative works of art. Through this and other hands-on activities, the organizers of the event hoped to inspire other sustainable craft and activity ideas that attendees can do at home and/or incorporate into their artistic practice. 
Students also had the opportunity to learn about sustainable practices currently taking place in the School of Art. School of Art Advising Coordinator, Michael Nannery, showcased the compost bin he personally maintains to recycle food scraps. Students got to see the compost bin containing orange peels, paper scraps, and other biodegradable items as well as some wriggly worms as he and explained how to start or manage a compost bin.
Image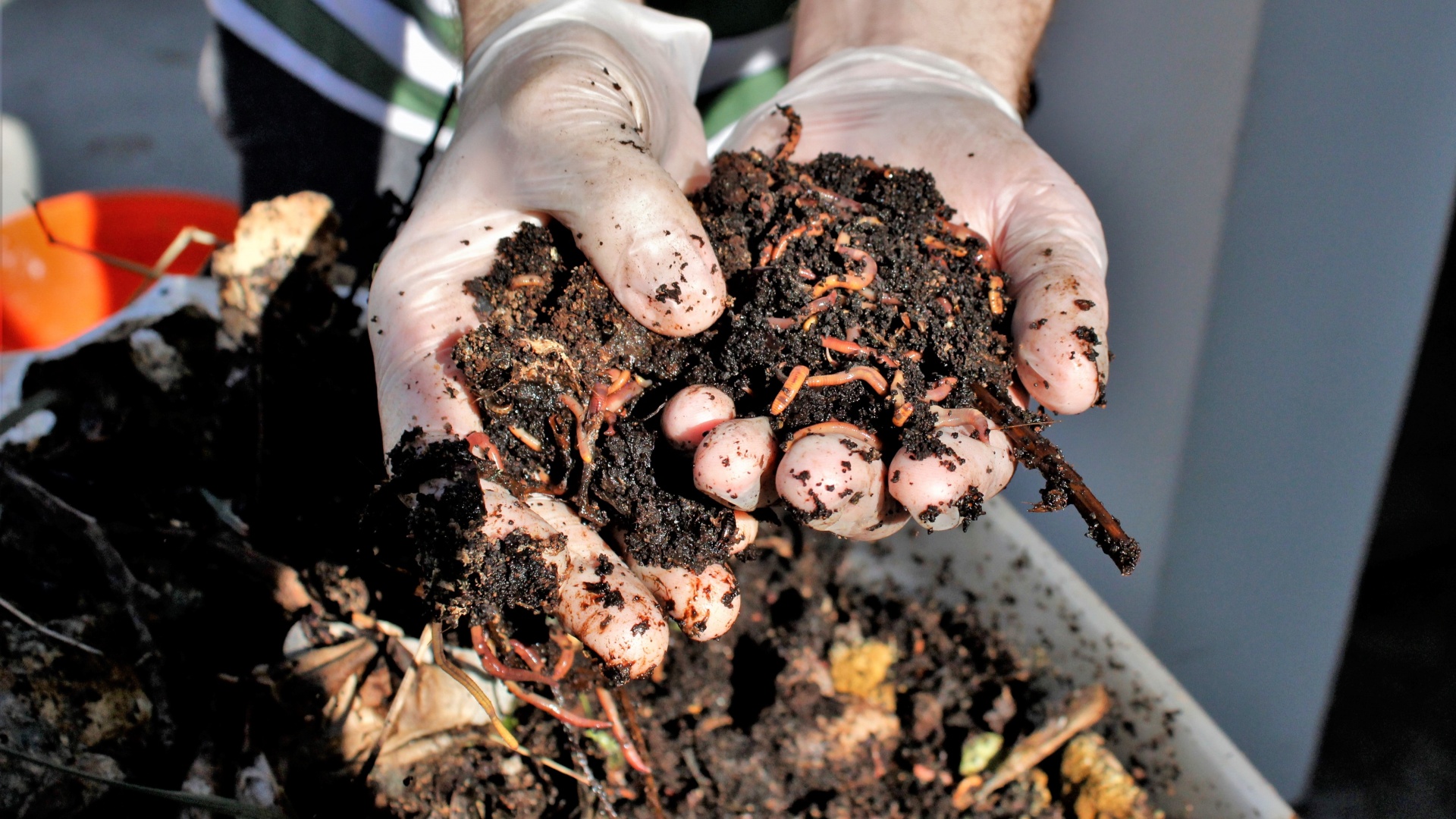 The event organizers hoped that attendees would leave the event with the message that art can be found everywhere and can be made from non-traditional, recycled media. 
Nannery commented that the event created a space for students, both art and non-art majors, to explore what sustainability means to them and hopefully find ways to support sustainable practices themselves. For instance, out of concern for letting good art supplies go to waste, the art community on campus established a cabinet in FA4 outside of the print shop for art students and educators to trade supplies.
To Studio Art BA student Reynaldo Mora, sustainability means incorporating discarded items into art. "As a Chicano artist, sustainability has been our thing. We do a lot of rasquache art, which is essentially a practice of reusing  materials to form a new aesthetic," explained Mora. 
Aside from discussing the relationship between sustainability and the arts, the event created a platform to discuss the needs and sentiments of the art students in the studio art BA program. 
Image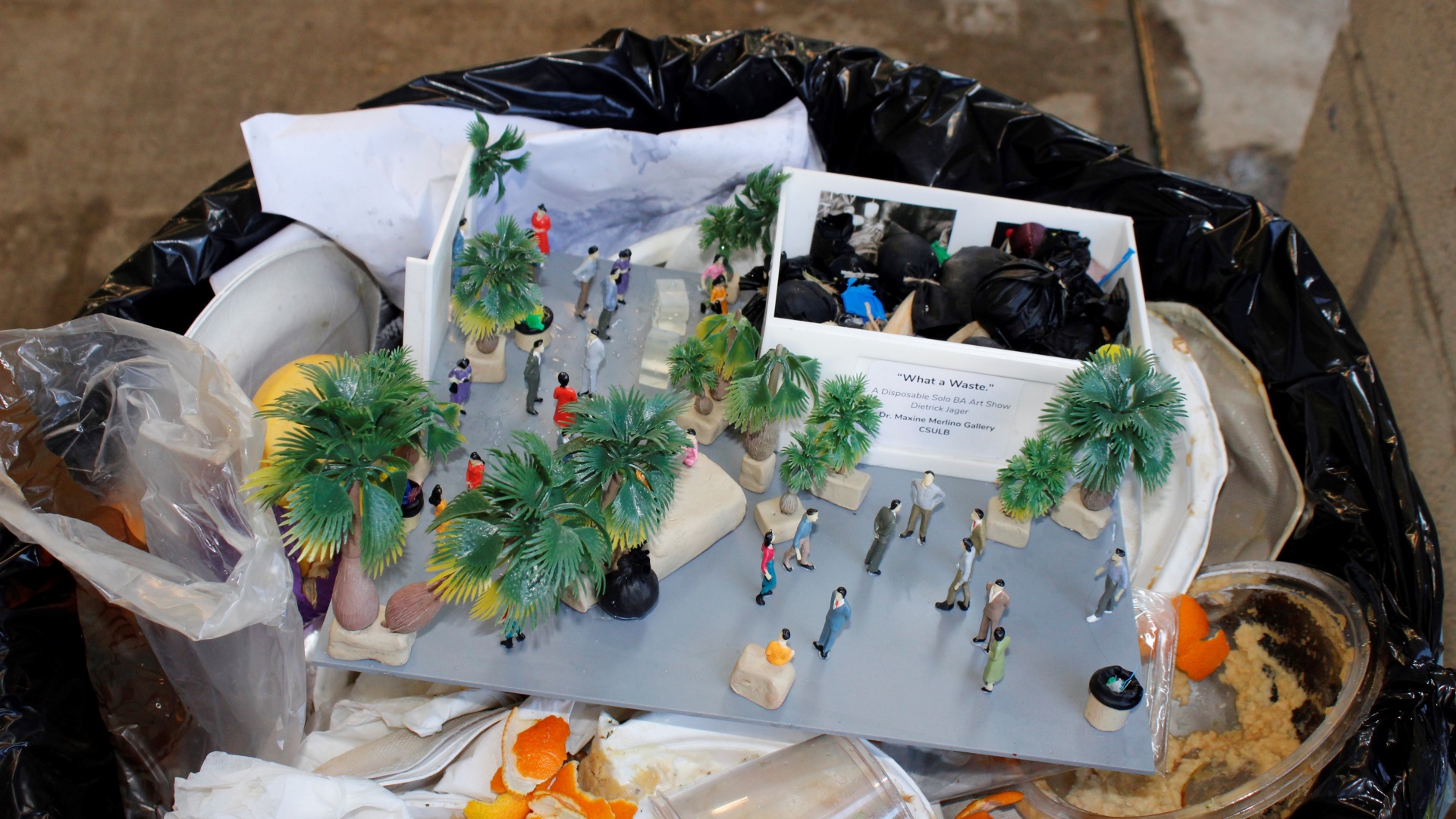 Amid a tub of hummus, food scraps, wrappers and other waste in the trash bin lay a miniature diorama version of the Dr. Maxine Merlino art gallery. Reactions by attendees to this juxtaposition were varied. Attendees either did not notice it, questioned why a perfectly good piece of art was in the trash, or in one case tried to remove it from the bin. 
Little did they know, this was exactly where this piece belonged. When Dietrick Jager put together his BA show, his intention was to create a conversation starter with his piece. "What a Waste", Jager's "disposable" solo BA art show, is a response to his perception of the discrepancy between the resources allocated to students in the BA art program in comparison to those in the BFA program. 
"I feel like every student should be taken seriously. I feel like a lot of the time our work is treated like trash," explained Jager. "All of the little figures in here cannot access the work. All they see is that it is a BA show and that it is full of trash."
Image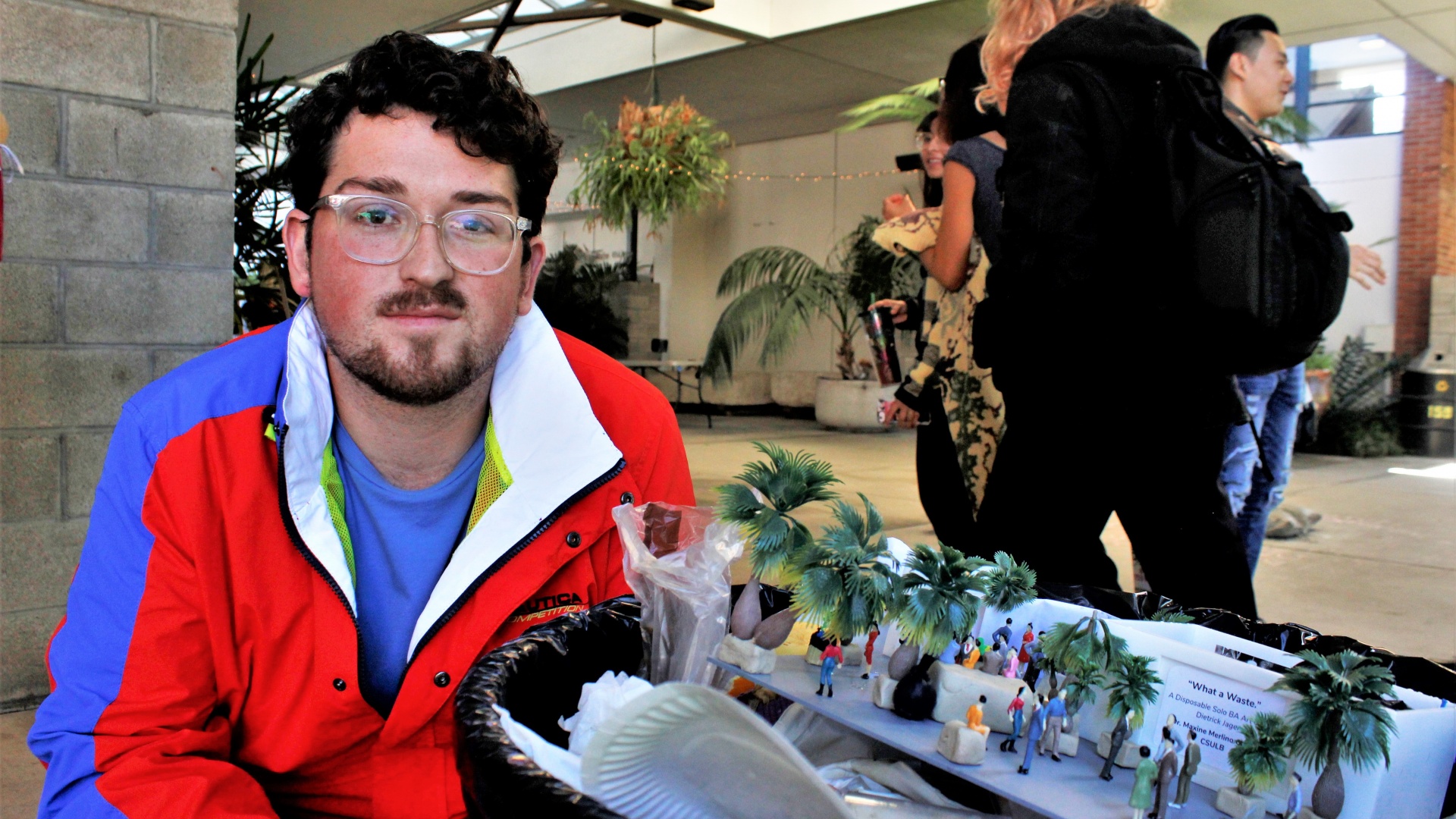 The artistic community has a unique ability to create powerful visual statements and compelling narratives. Whether it be small-scale student activism or using discarded material, the arts play an important role in both communicating the need for positive change and topics relevant to the sustainability of our natural and social environment, such as the use of resources and waste and recognition of social values to meet the needs of current and future generations.