9th Annual HSOS and International Early Childhood Science Education Conference in China
In 2008 Dr. William Ritz, founding director of the National Center for Science in Early Childhood (NCSEC), was invited to China to share ideas about "sense of wonder science" and provide professional development designed to help early childhood educators understand, value, and incorporate joyful science experiences that build upon children's innate curiosity about the natural world. This initial effort has resulted in a long-standing and productive collaboration; leading to the establishment of a Head Start on Science (HSOS) field center at the China National Institute for Educational Research in Beijing, several additional delegations of NCSEC trainers traveling to China to work with educators there, and a Mandarin translation of the teachers' guide, A Head Start on Science: Encouraging a Sense of Wonder.
Image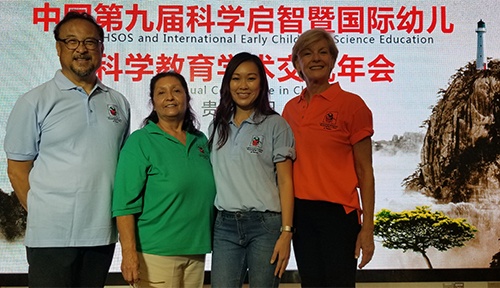 Since that time we have provided presentations and professional development to thousands of early childhood educators in provinces across China and have hosted several contingents of educators looking to learn more about designing and implementing meaningful, child-centered science learning experiences. Our collaboration with early childhood educators in China continues to prosper; this year Ray Casillan, Isabel Delgadillo, and Priscilla Lee represented the center in Guiyang, Guizhou, China at their 9th Annual HSOS and International Early Childhood Science Education Conference.
Our friend and colleague, Mr. Yang Jian, who serves as the assistant to the Chairman of The International HSOS Early Childhood Education Alliance, was the organizer of the conference. With 200 attendees, including university professors, teachers, science toy designers, book publishers, and principals of kindergartens from all over China, this year was their most successful conference yet. The conference was organized into two days.
On the first day of the conference, we shared American trends in early childhood science education, science objectives, the need for family involvement, theoretical perspectives and curriculum, and also the importance of assessment and documentation. Play-based learning, integrated activities, and encouraging the child's sense of wonder was the foundation of the presentation. Priscilla was able to share pictures and videos of young children learning science through play, helping attendees to better understand sense of wonder science. The presentation encouraged the teachers to remember that quality science experiences are dependent on the teacher's preparation, creativity, and active involvement.
On the second day of the conference, we led a full day, hands-on workshop that included opportunities for the teachers to engage in play-based science activities, practicing team-building, communication, and collaboration. Attendees built catapults to launch marshmallows, constructed a toothpick bridge, built an obstacle course for a battery-operated insect toy and explored electrical circuits. Each activity involved problem-solving and design and demonstrated joyful, sense of wonder science.
Image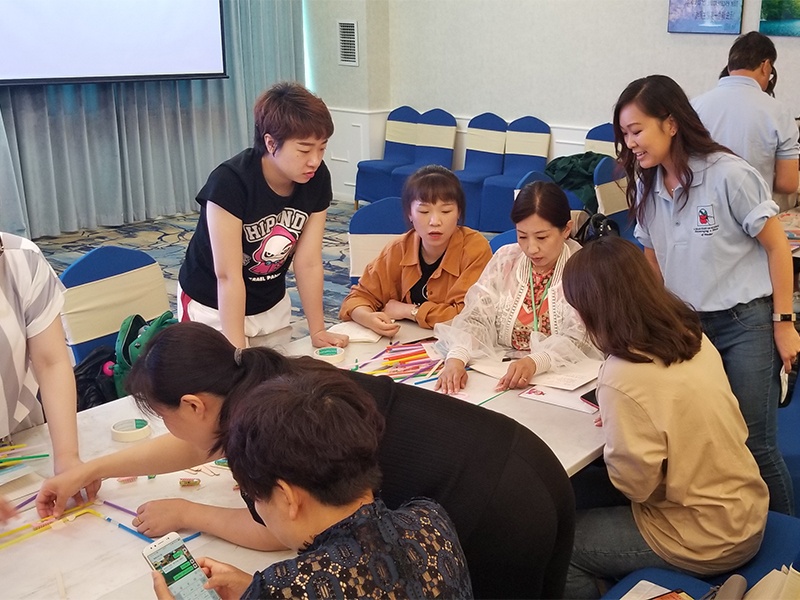 Image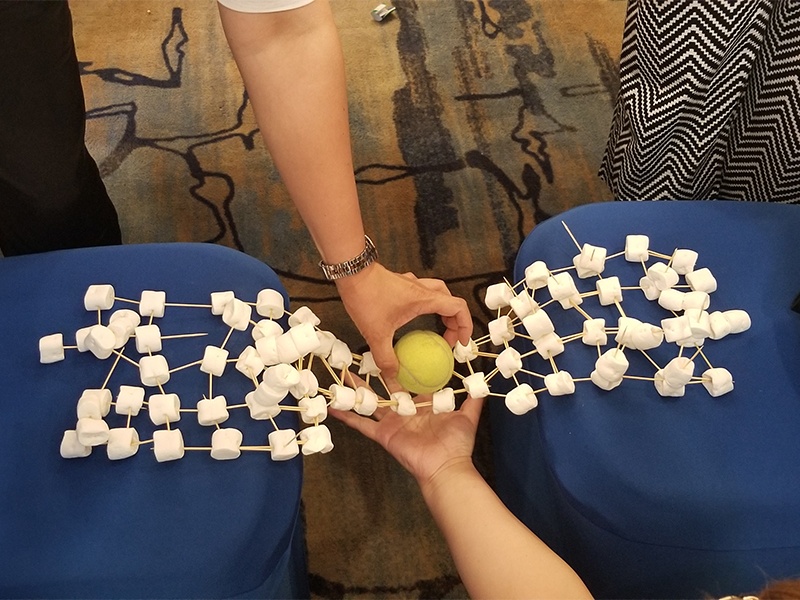 The day after the conference, we went for a site visit to a government-funded kindergarten, No. 1 Kindergarten in Guandhan Lake District, in the city of Guiyang. The school has a total of 38 teachers and 393 children between the ages of three and six to enroll in school. Priscilla, Ray, and Isabel observed teachers as they engaged their children in play-based, collaborative, science activities, and worked with teachers after the lessons to further improve the lessons and teachers' interactions with children.
Image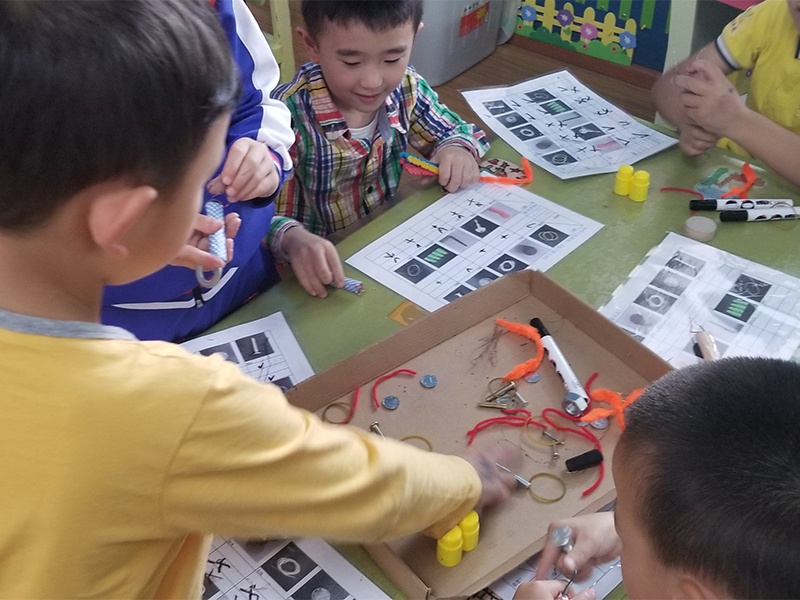 Image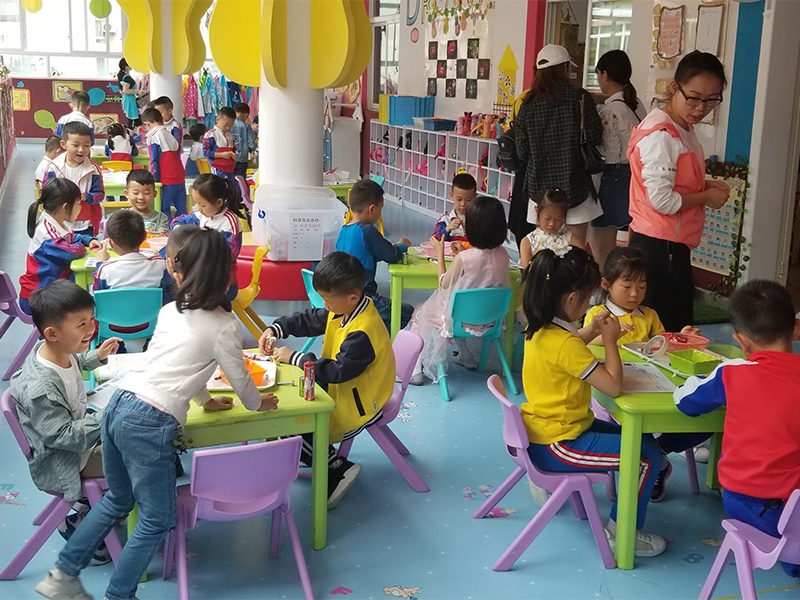 After three days of important work with teachers and other educators, Ray, Isabel, Priscilla, and Ray's wife, Jody, had the opportunity to explore some of China's historical sites and natural beauty. As you can see, we met wonderful people, saw amazing sights, and ate delicious meals. We are already planning on continuing our collaboration and returning to work with educators in China later this year. If you're interested in learning more about our collaboration or about the work of the center in general, please don't hesitate to contact us.
Image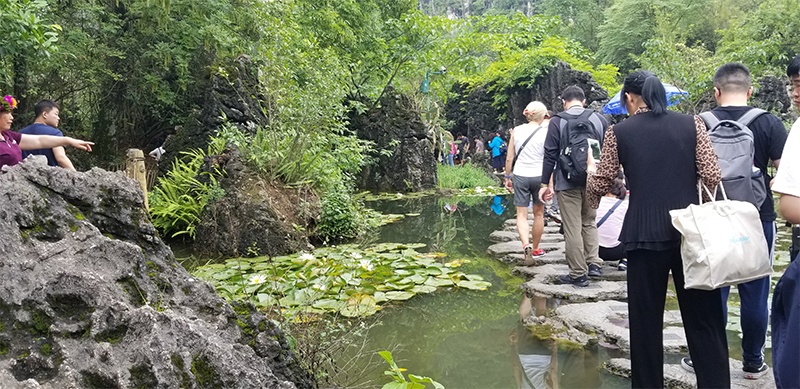 Image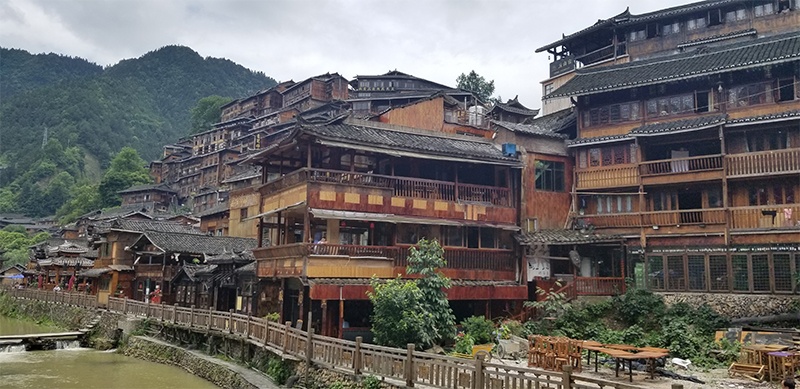 Image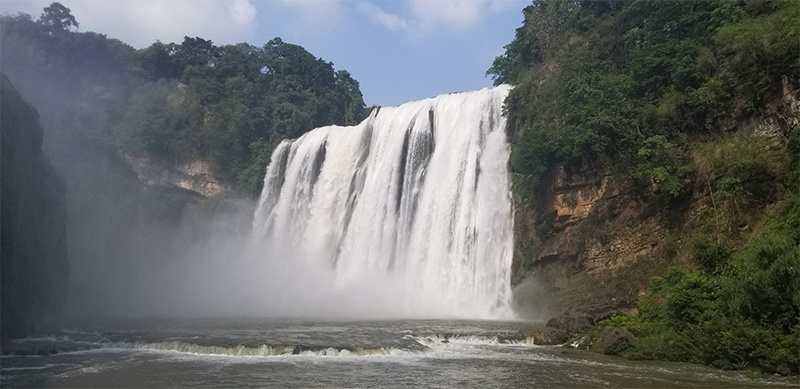 Image