A Head Start on Science
Image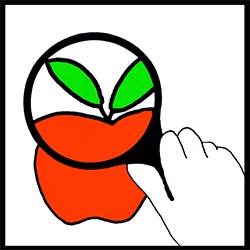 The A Head Start on Science (HSOS) curriculum and training was developed in 1997 with support from the U.S. Department of Health and Human Services. Our initial work endeavored to provide preschool teachers with the knowledge and resources that would support the teaching of science to young children.
The goal of the HSOS project was to encourage teachers to engage children in activities that foster their curiosity and spark exploration and discovery through science. This work resulted in an 89 activity curriculum guide for teachers that outlines the scientific practices embedded within the activity, instructions for facilitating those practices, follow-up activities to integrate learning in classroom (e.g., literacy, art, play), and family activities - the HSOS curriculum guide was published by NSTA Press in 2007 (Ritz, 2007; Ritz & Straits, 2019). This book has been widely disseminated, with over 19,000 copies sold, and was awarded the Distinguished Achievement Award by the Association of Educational Publishers.
In 2000-2001, with funding from the Honda Foundation, 21 national HSOS training and dissemination sites were established across the US. In 2008 a HSOS field center was established at the China National Institute for Educational Research in Beijing and a Mandarin translation of the teachers' guide developed. World-wide, hundreds of HSOS workshops have been conducted since its inception.
Professional Development Workshops
Key among our efforts is the multi-day HSOS institute that provides teachers with preschool science pedagogy-focused professional development emphasizing developmentally-appropriate science instruction. During the institute, teachers actively participate in sample science activities and learn how to implement HSOS activities in their own classrooms. Each participate receives our HSOS teacher's guides and science equipment for classroom use and an understanding of what we call, Sense of Wonder Science.
Starting in 2019 a completely revised HSOS institute has been developed for teachers/care-providers of toddlers. Just like HSOS, participants in Early Head Start on Science (EHSOS) participate in Sense of Wonder Science, learning how to implement HSOS activities in their own classrooms, and receiving resources and materials to support these science experiences.
Additionally, Early Childhood Engineering professional development workshops for preK and TK teachers have also been developed.
Learn more about the professional development workshops.
Dr. Bill Ritz - Founder of NCSEC and Creator of HSOS
In 1997 Dr. Bill Ritz developed "A Head Start on Science" curriculum and professional development for teachers of young children. Four years later, he established 21 training sites across the US. Learn more about the beginning of HSOS.