Dr. Bill Ritz - Founder of NCSEC and Creator of HSOS
Image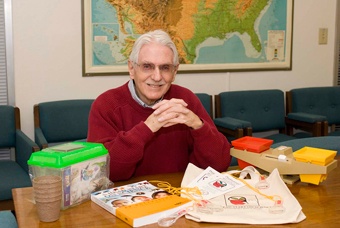 Twenty five years ago few science education researchers/leaders were focused on preschool. One of these few was the founding member of CSU Long Beach's Department of Science Education, Dr. William Ritz.
In 1997 with support from the U.S. Department of Health and Human Services, he developed "A Head Start on Science" (HSOS) curriculum and professional development for teachers of young children. Dr. Ritz decided upon "encouraging a sense of wonder" as the theme for the HSOS project and set about encouraging teachers to engage children in activities that foster their curiosity and spark exploration and discovery through science. His tireless work resulted in an 89 activity curriculum guide for teachers that outlines the scientific practices embedded within the activity, instructions for facilitating those practices, and follow-up activities to integrate learning in classroom (e.g., literacy, art, play) and family activities. The HSOS curriculum guide was published by NSTA Press in 2007 (Ritz, 2007). This book has been widely disseminated, with over 20,000 copies sold, and was awarded the Distinguished Achievement Award by the Association of Educational Publishers.
In 2000-2001, with funding from the Honda Foundation, Dr. Ritz established 21 national A Head Start on Science training and dissemination sites across the US. In 2008, he collaborated to help establish HSOS field center at the China National Institute for Educational Research in Beijing and a Mandarin translation of the teachers' guide was developed. World-wide, hundreds of HSOS workshops have been conducted and thousands of preschool and primary grade teachers have received the training, support, and encouragement that HSOS offers and, as a result, have provided meaningful science experiences to their young learners.
Image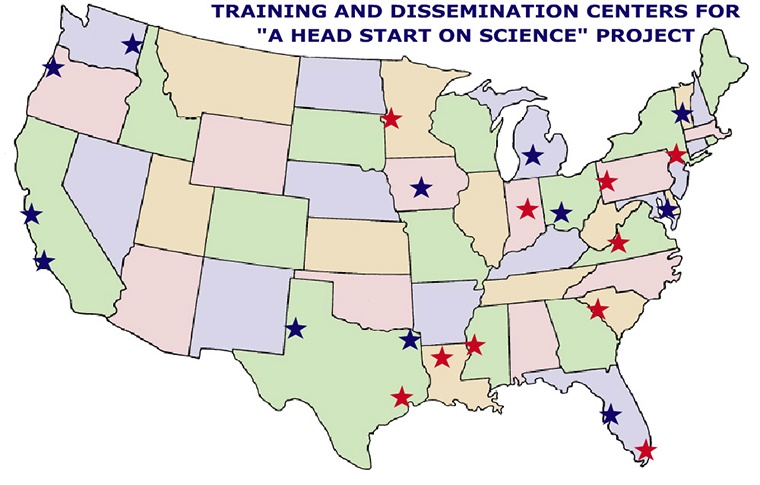 In early 2020, at the age of 90, Dr. Ritz gave us his last smile, took his last breath, and quietly passed on. We continue to mourn the loss of our dear friend. HSOS is just one part of his enormous legacy; his important contributions to early childhood science education will not be forgotten.
Article was updated in 2020 with the passing of Dr. William Ritz.
Related Articles
This is a carousel with auto-rotating slides. Activate any of the buttons to disable rotation. Use Next and Previous buttons to navigate, or jump to a slide with the slide dots.