American Indian Student Services
Every year thousands of students make California State University, Long Beach their University of Choice - selecting CSULB for its strong academic reputation, award-winning faculty, successful alumni, personalized student support services, advanced facilities, spirited campus life and more!
Image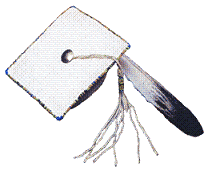 California State University, Long Beach has long enjoyed the reputation of having an active American Indian presence on campus and having many American Indian alumni. The university has a tradition of commitment to American Indians dating back to the fall of 1968 when several American Indian students were specifically recruited to Long Beach to begin classes. Today, CSULB actively assists American Indian students in achieving their academic goals and enhancing their personal, intellectual, and social development.
We are committed to supporting American Indian students in attaining their higher education. Not every university offers services specifically to American Indian students so we hope you take this opportunity to take full advantage of everything we offer.
---
Services Available to American Indian Students
The following services in support of the recruitment, retention and graduation of the indigenous peoples of North America enrolled at CSULB are available:
Plan and implement outreach activities directed toward assisting in the identification and admission of prospective American Indian students.
Monitor and assist in the processing of financial aid and Bureau of Indian Affairs grants for eligible Indian students.
Provide admissions, academic and personal advising and counseling support for American Indian students enrolled at the university.
Serve as the Student Life and Development advisor to American Indian student organizations.
Serve as a liaison to campus offices on American Indian concerns.
Coordinate advising with Education Opportunity Program.
Maintain an American Indian events information center and calendar.
Coordinate the Puvungna Student Cultural Resource Center for activities and meetings located at the University Student Union (USU) 310.