Colloquium
Upcoming Colloquium
Visualizing Novel Phases of Matter Using the Quantum Tunneling and Photoelectric Effects
Dr. Christopher Gutiérrez, UCLA
December 4, 2023
11:00am in HSCI-102
Image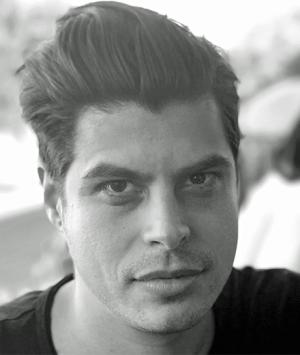 Abstract
Gas. Liquid. Solid. These are three phases of matter that we experience in our everyday lives. However, for electrons that reside within crystal solids, geometry and quantum mechanics can conspire to produce a spectacular variety of exotic phases. In this talk, I will describe recent experiments where we use atomic defects to induce novel "density-wave" phases in graphene, a single monolayer of ordinary graphite. We detect the presence of these new phases using complementary techniques that measure either the position or momentum of graphene's electrons. Like an archaeologist re-assembling an ancient statue from its broken pieces, these tools allow us to reconstruct and visualize the symmetry and spectroscopic signature of different density-wave phases in several graphene systems. Our results suggest a surprising sensitivity of the graphene lattice to dilute disorder and opens the door to harnessing defects to tailor the properties of two-dimensional materials.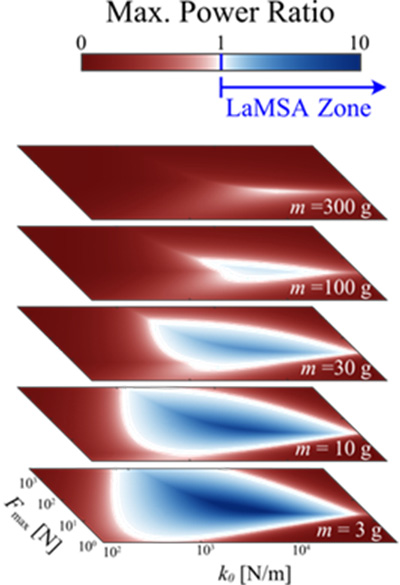 Biosketch
Christopher Gutiérrez graduated from UCLA with dual B.S. degrees in physics and mathematics and a minor in classics. After a gap year doing construction work with his father, he earned a M.S. degree in physics from Cal State LA before moving onto Columbia University and attaining his Ph.D. in physics. He was a postdoctoral fellow at the National Institute of Standards and Technology (NIST) and a Prize Postdoctoral Fellow at the University of British Columbia Quantum Matter Institute before going home to join the faculty at UCLA in 2020. Besides being a scientist, Christopher is an artist who enjoys making YouTube videos to teach students all over the world how to create beautiful scientific figures.
Colloquium Coordinator
For information and suggestions about the colloquium please contact the colloquium coordinator:
Dr. Alex Klotz
Alex.Klotz@csulb.edu
Schedule
The first Colloquium for Spring 2023 is on Monday, January 30. Additional details about colloquia will be posted as information becomes available.
Upcoming Colloquia
Date
Title
Speaker and Affiliation
December 4, 2023
Visualizing Novel Phases of Matter Using the Quantum Tunneling and Photoelectric Effects
Dr. Christopher Guti

é

rrez, UCLA
---
Previous Colloquia
Previous Colloquia

| Date | Title | Speaker and Affiliation |
| --- | --- | --- |
| November 27, 2023 | Physical Principles of Elastic Movements | Dr. Mark Ilton, Harvey Mudd College |
| November 13, 2023 | Self-assembly of Colloidal Particles: How Binary Systems Help Us Design Microscopic Order in Driven and Equilibrium Assemblies | Dr. Nabila Tanjeem, CSU Fullerton |
| November 6, 2023 | Investigations of Ultracold Atoms in Microgravity Environments | Dr. Maren Mossman, University of San Diego |
| October 30, 2023 | From Cytoskeletal Assemblies to Living Machines | Dr. Peter Foster, USC |
| October 23, 2023 | From Kepler to the Habitable Worlds Observatory: The Emerging Picture of Planet Populations | Dr. Jessie Christiansen, Caltech |
| October 16, 2023 | Topic: Photoemission | Luca Moreschini, UC Berkeley |
| October 9, 2023 | Nuclear Astrophysics with Gravitational Wave Observations | Dr. Jocelyn Read, CSU Fullerton |
| October 2, 2023 | Probing Quantum Mechanics with Silicon Electronics | Dr. Justin Perron, CSU San Marcos |
| September 25, 2023 | Ultra-faint Dwarf Galaxies: Their Evolutionary Histories & Galactic Correlations | Dr. Katy Rodriguez Wimberly, CSU San Bernardino |
| September 18, 2023 | How We've Failed to Discover Dark Matter | Dr. Flip Tanedo, UC Riverside |
| September 11, 2023 | Meet and Greet | All Physics Students and Faculty, CSU Long Beach |
The Colloquium Archive has the Colloquia from previous semesters.
---
Sponsors
We acknowledge with gratitude donations and support from the following present sponsors:
H.E. and H.B. Miller and Family Endowment
Benjamin Carter
American Physical Society
Anonymous
We also acknowledge with gratitude our past donors: The Forty-Niner Shops, Inc., The Northrop Grumman Foundation, Sandra Dana, Anonymous.
If you wish to support the Colloquium, please contact the colloquium coordinator or the department chair. Thank you!