Spring 2020 - Archived Newsletter
This online publication is produced each semester to recognize faculty and students and their ongoing work. More information can be accessed by clicking on the topics below.
Faculty Receiving External Awards: October 1, 2019 through March 31, 2020
PI  NAME
SPONSOR
DEPARTMENT/UNIT
PROJECT TITLE
Asher Golden, Noah
Spencer Foundation
Teacher Education
Supporting Marginalized Students (re)positioning: Investigating the role of instruction in adolescent learners identity work
Bagwell, Jenny
Academy of Orthopaedic Physical Therapy 
Physical Therapy
Hip, Trunk, and Pelvic Floor muscles function during and after pregnancy: Implications for low back and pelvic girdle pain and urinary incontinence
Baker Prindle, Paul
Pasadena Art Alliance
Kleefeld Contemporary
Neha Choksi: Faith in Friction 2020 PAA
Baker Prindle, Paul
The Getty Foundation
Kleefeld Contemporary
Getty Marrow Undergraduate Summer Internship Grant
Barjasteh, Ehsan
Boeing Corp
Mechanical and Aerospace Engineering 
Thermo-oxidative aging of High Temperature Composites
Bird, Mara
UnidosUS
Center for Latino Community Health, Evaluation and Leadership Training
Comprando Sano y Rico
Brazier, Chris
Allergan Foundation
Chemistry & Biochemistry
Department of Chemistry/Biochemistry Research Forums
Byrnes, Anthony
Arts Council for Long Beach
Theater Arts
Theatre Communications Group Conference
Chandra, Shailesh
Caltrans
Civil Engineering & Contruction Engineering Management
The Transformation of Transportation: The Potential of Distributed Ledger Technologies in Transportation Applications
Chandra, Shailesh
San Jose State University Research Foundation
Civil Engineering & Construction Engineering Management
Evaluating financing mechanisms and economic benefits to fund grade separation projects
D'Anna, Laura
Vietnamese American Cancer Foundation
Center for Health Equity Research
B-Free OC: A Multi-Level Community Collaboration for HBV Care
D'Anna, Laura
Community Partners via the California Endowment
Center for Health Equity Research
Building Healthy Communities, Long Bech Evaluation
Enriquez, Loretta
US Department of Education
Student Support Administration
Educational Talent Search STEM CAMP
Enriquez, Loretta
US Department of Education
Student Support Administration
Educational Talent Search - South Bay STEM CAMP
Eriksen, Shelley
Cal OES via Federeal Trus
Human Development
Campus Sexual Assault Program
Fata, Frank
Institute of International Education
Comparative Literature & Classics
Language Training Center
Fleming, Kirsty
CSU Dominguez Hills via NSF
Faculty Affairs
Leveraging a Faculty Community of Practice Model of Professional Learning to Enhance Diversity, Equity, and inclusion in STEM Teaching, Learning, and Leadership
Fraser, Deborah
National Institutes of Health
Biological Sciences
Complement Protein C1q in Atherosclerosis
Garcia-Vega, Melawhy
US Department of Agriculture
Health Science
ANDALE Latino Research Training Program
Garcia-Vega, Melawhy
City of LongBeach
Health Science
Tobacco Use Prevention and Education among Latinos in Long Beach
Ghafoori, Bita
Long Beach Unified School District
Advanced Studies in Education and Counseling
Trauma focused services: A School based approach
Golshani, Forouzan
Boeing Corp
COE Administration
Automation Boeing Lab
Golshani, Forouzan
Boeing Corp
COE Administration
Boeing Research & Technology Projects 2020
Hagedorn, Klaus
The University Corporation via NSF
Geological Sciences
RUI: Collaborative Research: Defining the biogeochemical context and ecological impacts of submarine groundwater discharge on coral reefs
Hagedorn, Klaus
National Science Foundation
Geological Sciences
RUI: Groundwater occurrence and discharge at coral atoll and barrier reef systems
Hamilton, John/Scibetta, Dominica
California Student Aid Commission
University Outreach & School Relations
Long Beach Cal SOAP
Hanley, Gerry
The William and Flora Hewlett Foundation
Psychology
Historically Black Colleges and Universities Affordable Learning Solutions Summit
House-Peters, Lily
Univesity of Calgary 
Geography
Incorportating Local & Traditional Knowledge Systems: New Insights for Ecosystem Services & Transdisciplinary Collaborations
Hytrek, Gary
Sociological Initiatives Foundation
Geography
Research and Policy: Improving Housing Conditions Among HUD and Low-income Tenants in Long Beach,CA
Johnson, Darren
National Science Foundation
Biological Sciences
RUI: Evaluating selection via ocean acidification and evolutionary responses of two coastal fishes
Kim, Mimi
Community Partners 
Social Work
Strengthening Social Network Responses to
 Domestic Violence
Kim, Mimi
Contra Costa Family Justice Alliance
Social Work
Community Restorative Project
Kline Crockett, Megan
California Arts Council
Carpenter Performing Arts Center
Arts Education Exposure
Krishnan, Sudha
The University Corporation Northridge via State of California
Accountancy
The CSU 5+ Volunteer Income Tax Assistance Initiative
Lanza, Isabella
USC via National Institutes of Health
Human Development
Tobacco Regulatory Science Investigating the Intersections of Products with Diverse Populations
Lo, Roger
Wayne State University
Chemical Engineering
New Frontiers of Mechatronics Education for Mobility, Energy, and Product Engineering
Malm, Aili
U.S. Department of Justice
Criminal Justice
Using Social Network and Spatial Analysis to Understand and Address Fentanyl Distribution Networks in America's Largest Port City
Malm, Aili
Arizona Board of Regents
Criminal Justice
Tempe First Responder Opiod Recovery Project
Maples, Tracy
The Regents of the University of California, Office of the President
College of Engineering Administration
MESA Engineering Programs
Maples, Tracy
Antellope Valley College via U.S. Dept. of Education
College of Engineering Administration
Antelope Valley College - Title V grant
Marcus, Richard
University of California, Office of the President
International Studies Program
California Global Education Project 
Mark, Ron
Commission on POST
Center for Criminal Justice Research & Training
Principled Policing Course Update
Mezyk, Stephen
The Regents of the University of California - Irvine via DOEnergy
Chemistry & Biochemistry
Effects of Alpha and Gamma Radiation on Complex and Metal Loaded Solvents for Advanced Extraction Processes
Moon, Ju Cheol
Kun Chang via Ministry of Science (Republic of Korea)
Computer Engineering & Computer Science
A Security Framework for Information Control System
OBrien, Thomas
USC via Caltrans
Center for International Trade and Transportation
International Urban Freight Conference/Smart Freight Week
O'Brien, Thomas
ICF via National Academy of Sciences
Center for International Trade and Transportation
National Cooperative Highway Research Program (NCHRP) Workforce 2030
O'Brien, Thomas
USC via Caltrans
Center for International Trade and Transportation
Task Oder 22: Caltrans Freight Academy
O'Brien, Thomas
USC via U.S. Dept of Transportation
Center for International Trade and Transportation
METRANS University Transportation Center
O'Brien, Thomas
University of Southern California
Center for International Trade and Transportation
Metrofreight: The Local/Global Challenge of Urban Freight
O'Donnell, Julie
YMCA
Social Work
YMCA of greater Long Beach Community School Evaluation Program
Pace, Douglas
National Institutes of Health - NIGMS
Biological Sciences
Defining the role of calcium-binding proteins in the human parasite Toxoplasma gondii
Pace, Douglas
National Institutes of Health - NIGMS
Biological Sciences
Defining the role of calcium-binding proteins in the human parasite Toxoplasma gondii
Powers, Kristin
US Department of Education
Advanced Studies in Education & Counseling
An Interdisciplinary Project to promote Culturally-responsive Transition policies, planning, and Practices
Powers, Kristin
US Department of Education
Advanced Studies in Education & Counseling
Preparing School Psychologists to Implement MTSS
Rahai, Hamid
SJSU Research Foundation via State of California
College of Engineering Administration
California State University Transportation Consortium (CSUTC)
Rahai, Hamid
Edgewind
Center for Energy and Environmental Research and Services
CFD Investigation of a NASA High Lift Common Research Model with and with CVG's
Rahai, Hamid
Boeing Corp
College of Engineering Administration
Boeing Research & Technology Projects 2020
Rahai, Hamid
Air Force Research Labs
College of Engineering Administration
Center of Excellence on EPA
Rahai, Hamid
Air Force Research Labs
College of Engineering Administration
Center for Excellence Director
Richards Tutor, Cara
U.S. Department of Education
Advanced Studies in Education and Counseling
Interdisciplinary Training for Effective Culturally Responsive Tiered Behavior Intervention and Supports for CLD Youth with Disabilities
Robertson, Curglin
California Department of Education
Student Support Administration
Summer Food Services Program
Roeder, Jane
County of Los Angeles
Ukleja Center for Ethical Leadership
Ethics at The Beach Student Seminar
Saadeh, Shadi
State of CA Department of Transportation 
College of Engineering Administration
Joint Training and Certificate Program - Phase III
Schnoor, Neal
Census 2020 Systemwide Award via Gov Ops
Presidents Office
California Complete Count - Census 2020
Shon, Young-Seok
National Science Foundation
Chemistry and Biochemistry
RUI: Liposome Bilayer-Embedded Hydrophobic Palladium Nanoparticles for Selective Catalytic Reactions in Water
Star, Lisa
National Science Foundation
Civil Engineering & Contruction Engineering Management
GOALI/Collaborative Research: Future Underground Landscape – Learning from Large Excavations in a Complex Urban Environment
Stevens, Lora
University Enterprises, Inc. via National Science Foundation
Geological Sciences
CSU LSAMP 2018-2023 (Fed Portion)
Suh, Ga-Young
Stanford University
Biomedical Engineering
Biomedical Analysis of the Ascending Aorta after Dissection of TEVAR Treatment Thora
Syeed, Esa
Sociological Initiatives Foundation
Sociology
UndocuTeacher Project: Pathways and Practices
Terzic, Vesna
The Regents of the University California Berkeley
Civil Engineering & Contruction Engineering Management
Natural Hazards Engineering Research Infrastructure: Computational Modeling and Simulation Center
Topete, Rafael
US Department of Education
Student Support Administration
TRIO-Ronald E. McNair Postbaccalaureate Achievement Program
Topete, Rafael
Los Angles County Office of Education
Education Equity Services/CAMP & HEP
LACOE Intern Program
Treesukosol, Yada
The International Honor Society in Psychology
Psychology
The Role of Taste Variability in Alcholol intake in Male and Female Rats
Weil, Abraham
Duke University Press
Women's Gender and Sexuality Studies
Transgender Studies Quarterly
Whitcraft, Christine
UCLA via Department of Defense, Navy
Biological Sciences
Environmental and Biological Data Collection to Support Construction of Ammunition Pier and Turning Basin in Anaheim Bay, Seal Beach, CA
Yavari, Parviz
NextGen Aeronautics
Mechanical and Aerospace Engineering 
CALPAR
Yohannes-Reda, Saba
San Diego State University Research Foundation
Outreach & Recruitment
Type II: California State University I-Corps Site
Yohannes-Reda, Saba
Paramount Unified School District
Engineering Student Success Center
Mathematics Engineering Science Achievement Schools Program
Faculty Receiving Mini Grants (Fall 2020 to Spring 2021) and Summer 2020 Stipends 
| | | | |
| --- | --- | --- | --- |
| Awardee (PI) | Project Title | Department | Award Type |
| Argandona, Monica | Range Riders and Wolves: Mitigation Strategies in the West | Environmental Science | Mini-Grant |
| Asvapathanagul, Pitiporn | Enhancing Bihydrogen Gas (H2) Production in Anaerobic Digesters | Civil Engineering & Construction Engineering Management (CECEM) | Summer Stipend |
| Atkinson, Matthew | Can Documentaries Combat the Negative Effects of Conspiracy Thinking? | Political Sci | Summer Stipend |
| Bhandari, Deepali | Investigation of the molecular mechanism for the chemopreventive role of Aspirin | Chem & Biochem | Summer Stipend |
| Bolkan, San | Instruction and Example Order: Reducing Cognitive Load by Providing Structure for Elaborated Examples | Communication Studies | Summer Stipend |
| Bryant, Rebecca | Feldenkrais Training to Enhance Dance Curriculum | Dance | Summer Stipend |
| Daugherty, Emma | Ways of Doing: Career Paths and Coping with Life's Responsibilities | Journalism | Summer Stipend |
| Dunagan, Colleen | Bodies of Spectacle: from Ballet to Beyoncé | Dance | Summer Stipend |
| Eldon, Elizabeth | Using a Fluorescently Tagged 18-Wheeler Protein to Study Its Function | Biological Science | Mini-Grant |
| Esfandiari, Ramin | Vibration Suppression of a Pre-stressed, Orthotropic, Thin Rectangular Plate on a Flexible Foundation | Mechanical &Aerospace Engineering (MAE) | Summer Stipend |
| Fouratt, Caitlin | Recognizing Refugees in Central America | Int'l Studies | Summer Stipend |
| Goodmanlowe, Gwen | Identification of Imported Shark Jaws – Implications for conservation | Biological Science | Summer Stipend |
| Goswitz, Maria Nelly | The Who and How of Women's Biographies: The Bio-Digital ELADD Project/ ¿Biografiadas: Cómo y por quién? El proyecto bio – digital de la Colección Eladd | RGRLL | Summer Stipend |
| Grossman-Thompson, Barbara | Narratives of Gender and Violence in Nepal: Teen and Adolescent Girls` Perceptions of Everyday Harassment and Harm | Int'l Studies | Summer Stipend |
| Haesly, Richard | Continuity and Change in Contemporary Scottish and Welsh National identities | Political Sci | Summer Stipend |
| He, Min | An Universal Sensor Application Programming Interface | Computer Science & Computer Engineering | Summer Stipend |
| House Peters, Lily | Overcoming the Conservation Implementation Gap: New Governance Mechanisms for Integrating Diverse Knowledge Systems for Biodiversity Conservation in Conflict Zones | Geography | Summer Stipend |
| Jacques, David | All the Truths We Cannot See | Theater Arts | Summer Stipend |
| Kuo, Margaret | "The Case of the Twenty-Two 'Lewd' Women: Gender, Race, and Migration in Chinese American History" | History | Summer Stipend |
| Laris, Paul | Measuring greenhouse gas emissions from wildland fires using small drones | Geography | Summer Stipend |
| Lawler, Jeffrey | Engaging Play: Teaching and Learning through Creating Games in the History Classroom | History | Summer Stipend |
| Leij, Feike | Neural Networks to Predict Field Soil Water Content | Civil Engineering & Construction Engineering Management (CECEM) | Summer Stipend |
| Li, Guotong | The Connections That Trade Initiated:  Chinese Muslims and Sino-Malay Relations in the Malay Annals | History | Summer Stipend |
| Mileva, Mariya | Money illusion and attitudes toward trade | Economics | Summer Stipend |
| Moore, Adam | Veterans Affairs Writing Workshop: Screenwriting as Therapy for Processing Trauma | Film & Electronic Arts | Summer Stipend |
| Pandya, Mihir | Future Tense: The Politics of Automation in the San Pedro Bay Ports | Anthropology | Summer Stipend |
| Paskin, Danny | Public relations education across borders: An international analysis of how different countries teach public relations | Journalism | Summer Stipend |
| Sakai, Sachiko | Archaeological Excavation in Mt. Trumbull Area, Arizona, Phase III | Anthropology | Summer Stipend |
| Schwans, Jason | Combining Fmoc-amino acids and coumarins to develop a new class of cholinesterase inhibitors for the potential treatment of Alzheimer's disease | Chem & Biochem | Summer Stipend |
| Smith, Sean | Engaging Play, Playing to Engage: Video Games and Historical Literacy in the College Classroom. | History | Summer Stipend |
| Valenzuela, Kevin | Biomechanical differences of the traditional barbell compared to the hexagonal barbell | Kinesiology | Summer Stipend |
| Wax, Amy | A Meta-Analysis of the Impact of Workplace Gossip on Employees' Antisocial and Prosocial Behavioral Outcomes | Psychology | Summer Stipend |
| Weng, Suzie | Increasing Access and Utilization of Social Services for Cambodian Americans | Social Work | Summer Stipend |
| Whisler, Daniel | Novel force measurement technique for composite repair | Mechanical &Aerospace Engineering (MAE) | Mini-Grant |
Faculty Receiving ORPS Internal Multidisciplinary Research Grants
July 1, 2020 to June 30, 2021
Awardee
Department
Co-Awardee
Department
Project Title
Farmer, Gail
Health Science
Emel Demircan
Biomedical Engineering
Students with Disabilities in Engineering Labs – The Nexus for Hardware, Software and Universal Design for Learning
Kim, Soyeon
School of Art
Susan Bloom
 Film & Electronic Arts
Across the DMZ: The Land We Lost and Found
Klotz, Alex
Physics & Astronomy
Ryan Blair
Mathematics & Statistics
Percolation Analysis of Kinetoplast DNA Networks
Li, Linna
Geography
Shuhua An (1); Jyottsna Pattnaik (2); Hyowon Ban (3) 
Teacher Education (1,2), Geography (3)
Improving STEM Education by Integrating Geospatial Technologies into K-8 Mathematics Curriculum
Shaffer, Gwen
Journalism and Public Relations
Jessica Pandya
Teacher Education
Teachers' use of apps and platforms: Examining practices, concepts, and data privacy awareness
Shankar, Praveen
 Mechanical and Aerospace Engineering
Thomas Z. Strybel (1);
Panadda Marayong (2)
 Psychology (1); Mechanical and Aerospace Engineering (2)
Efficacy of CAVE Virtual Reality System for Urban Air Mobility Concepts
Suh, Ga-Young
Biomedical Engineering
Sara Moghtadernejad
Chemical Engineering
Vascular Stent Design Using 3D printing and Composite Materials
Whisler, Daniel
Mechanical Engineering
Maryam Haddad
Chemical Engineering
Self-sustainable recovery of carbon filament for water desalination and liquid waste treatment
We would like to recognize the winners of the CSULB 2020 Student Research Competition held February 21, 2020. Students were asked to describe their research and/or creative activities related to their discipline and career goals in presentations before a panel of judges. The winners are eligible to participate at the Statewide Student Research Competition. Congratulations to our winners!
Olivia Brush - Behavioral and Social Sciences
Kevin Travis - Biological and Agricultural Sciences
Nicholas Roy - Business, Economics, and Public Administration
Briana Stanley - Creative Arts and Design
Alexander Ordonez - Education
Jeremy Satterfield - Engineering and Computer Science
Josh Murillo - Health, Nutrition, and Clinical Sciences
Anastasia Nesbitt - Humanities and Letters
Ricky Lee - Physical and Mathematical Sciences
Image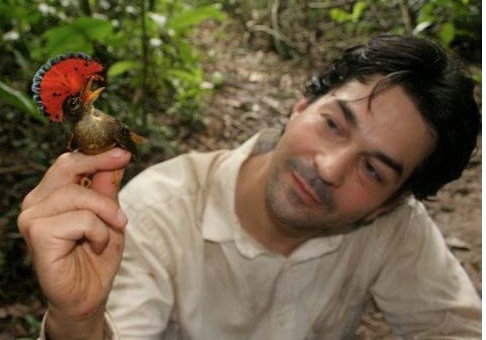 By
Assistant Professor Ari Martinez
Biological Sciences Department
College of Natural Sciences and Mathematics
Dr. Martinez handling a Royal Flycatcher
Why do different bird species flock together?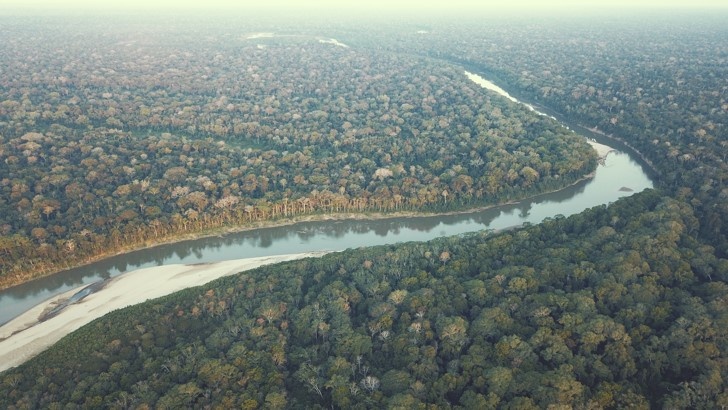 One reason is predators!

Now many of you may say, "makes sense, better to decrease the odds that you get picked off by a hawk swooping through by hanging out with a bunch of other birds" -what some behavioral ecologists call 'the dilution effect.' And in many cases, that is definitely true. In the Amazon, however, the answer is a little more complicated. It turns out that birds of different species actually 'eavesdrop' on one another.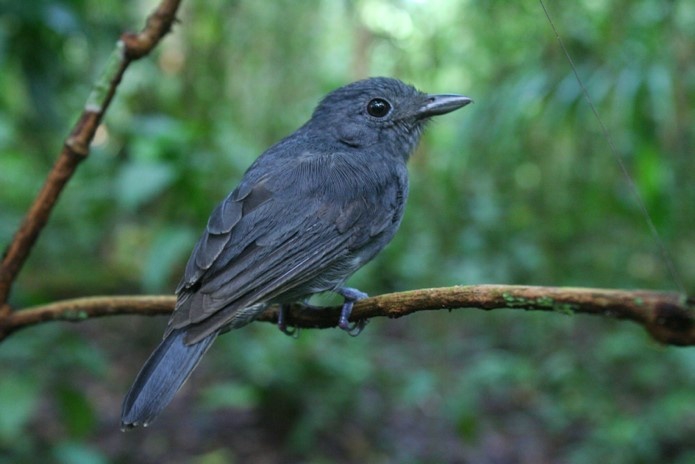 There are certain species of birds, called antshrikes, that sit up-right and look around for predators. When a forest falcon or hawk comes flying close, they give an alarm call that other species of birds in the flock recognize…….. when they hear that alarm call, it means "dive or freeze" or the grim reaper is about to pay you a visit in the form of talons from a Barred Forest-Falcon.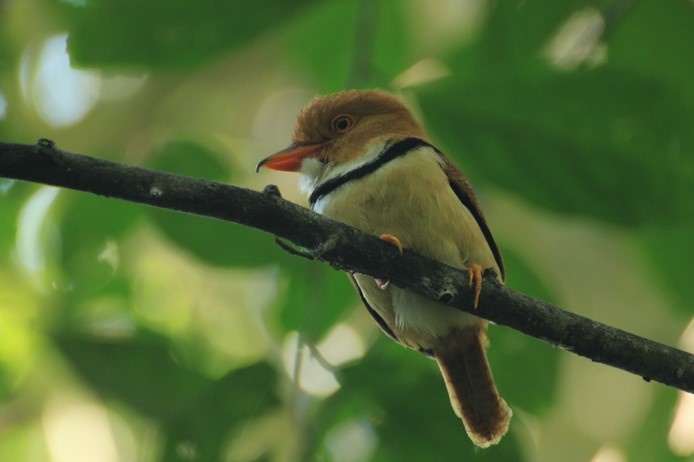 And yet there are so many different bird species that have different shapes and sizes and that behave in different ways, so why do birds give alarm calls and others do not?
And why do certain bird species pay attention to alarm calls why others do not? 
These are the questions my research aims to address. In fact, things are now just getting more interesting - it's not just birds in flocks that respond to these alarm calls but also other birds in the forest, and my colleagues and I now have evidence that small primates called saddle-backed tamarins also pay attention to these alarm calls of flocking forest birds.
It looks like certain bird species may be  "key information providers" about social information that everyone else relies upon. In fact the next question is "How extensive are these eavesdropping communication networks in the forest?"
The more different animals have in common with regards to either food or predators, the more likely they are to eavesdrop on each other.  The next facet of my research program will try to understand how extensive these communication networks are throughout the forest and animal communities in general. By understanding these communication networks in diverse bird communities I aim to understand some of the behavioral mechanisms that may explain how different species interact and once we undertand how these species interact, we may then start to make predictions of how changes how forest degradation through logging may ultimately affect bird communities.
Image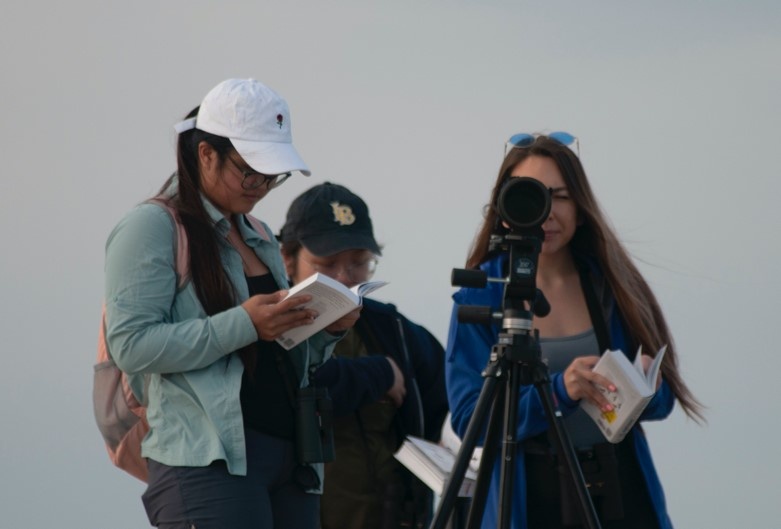 CSULB students identifying bird species during a field lab.
I am very excited to start recruiting CSULB students to join my lab, and in teaching ornithology. I aim to recruit the next generation of researchers to continue to address these questions with conservation implications. Stay tuned as a new generation of CSULB researchers will provide some answers to these questions over the next several years.
Image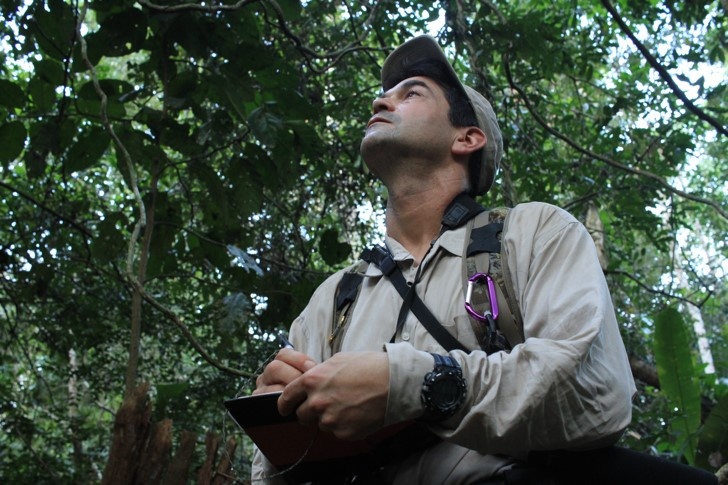 Avian ecologist, building up his neck muscles,
while taking down notes of birds in the rainforest canopy.
Images courtesy of Ari Martinez
Image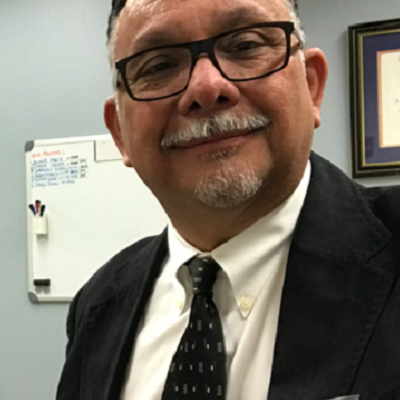 By
Assistant Professor Edward Garcia, AuD
Speech Language Pathology Department
College of Health and Human Services
The Effect of Mild to Moderate Untreated Hearing Loss on the Quality of Life of Seniors
Hearing effectively is not like having good vision.  Hearing is more like your ability to read a good book.  It requires stimulation like vision does, but it also requires complicated processing using specific rules of language, memorization, and decent attention skills.  It's probably more cognitive than sensory and losing your hearing can have catastrophic results.
Dementia, anxiety, and even depression are now strongly linked to hearing loss. 
Image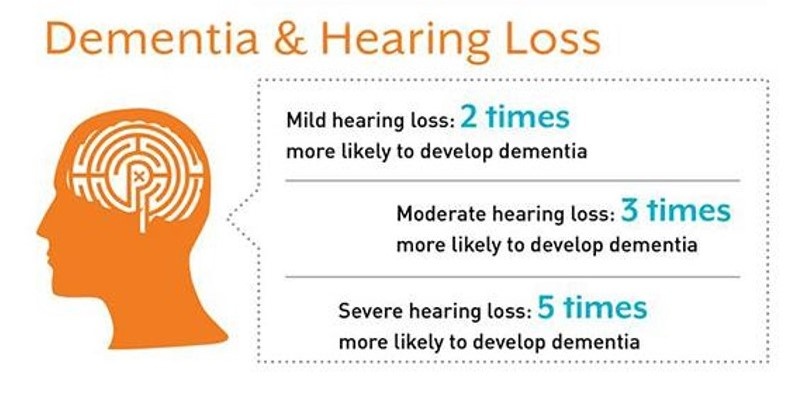 Several recent studies have shown that the more severe the hearing loss, the higher the risk for developing dementia. 
---
As the only Audiologist on the faculty of CSULB, I am always looking for ways to serve the campus and community with regards to hearing.  In a recently funded research project, I recruited students from the Gerontology Department to assist with screening for hearing loss and to interview participants during the investigation.  I was also fortunate to have the opportunity to collaborate with Dr. Iveris Martinez, the Archstone Foundation Endowed Chair in Gerontology and Director of the Center for Successful Aging.
This project was funded through a CHHS Systematic Innovations in Servicing the Needs of Older Adults grant from CHHS and the Center for Successful Aging. This ongoing study is being done at the American Gold Star Manor (AGSM) in Long Beach.  AGSM is a unique independent living facility for older adults in that the residents are connected directly to the military either as veterans or indirectly through their children who were killed in combat.  
Hearing impairment has many negative consequences in older adults, including increased isolation from their community and cognitive decline. The primary purpose of this project was to examine the impact of untreated hearing loss in individuals 60 years of age and older.  I wanted specifically to see how they would benefit from using low-cost personal sound amplifying products (PSAPs).  These devices cost a fraction of what most individuals pay for custom hearing aids.  I also wanted to investigate what effect these over-the-counter devices would have on the quality of life of these individuals. 
How hearing loss contributes to diminished social interaction and cognitive decline is not well understood; however, a strong correlation between untreated hearing loss and the quality of life emphasizes the importance of early identification and management. 
Residents from AGSM were supplied with low-cost PSAP devices.  We are investigating the benefits of their use in these community-dwelling older adults.  We wanted to see what impact these discreet inexpensive devices would have on the quality of life of these individuals. 
Image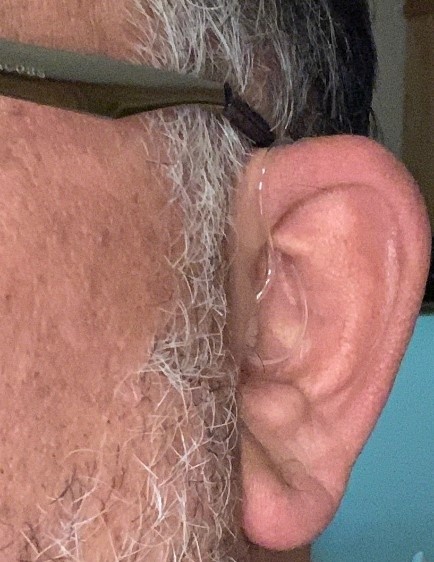 The residents that used the devices were pleased with how discreetly the device tucked behind the ear and connected to the ear canal using a slim tube that was barely visible
.
I am also trying to raise awareness on the importance of treating even mild age-related hearing loss (ARHL) and how better hearing can influence the quality of life and decrease social isolation in this population.  I hope to demonstrate the importance of having access to these devices that can decrease the effects of hearing loss. Preliminary data has been collected and is currently under review.
Images courtesy of Edward Garcia
Image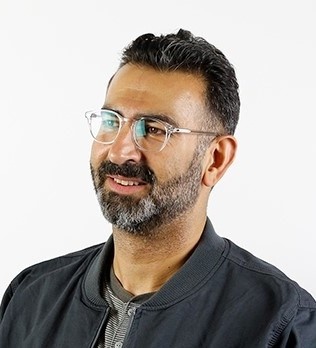 By
Assistant Professor Sam S. Anvari
School of Art
College of the Arts
Image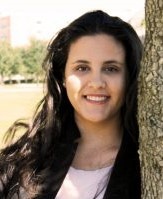 By
Assistant Professor Gabriella M. Hancock
Department of Psychology
College of Liberal Arts
Art & Psychology Research to Improve Technology for Vets with Spinal Cord Injuries and Disorders
We began collaborating on this research project to help veterans with spinal cord injuries and disorders at our local VA Hospital in Long Beach. Given their selfless service and sacrifice, we, like our partners at the VA, believe our veterans deserve the very best in healthcare treatment and resources.
Consequently, we have combined our expertise in human factors psychology, graphic design, and user experience to improve the usability of Environmental Control Units (ECU) at the VA Long Beach Spinal Cord Injury and Disorders (SCI/D) Center. Our multidisciplinary team consists of two professors, eight graduate students in the Human Factors Master's program in the Psychology Department, and undergraduates from the Department of Biological Sciences and the College of Health and Human Services.
Image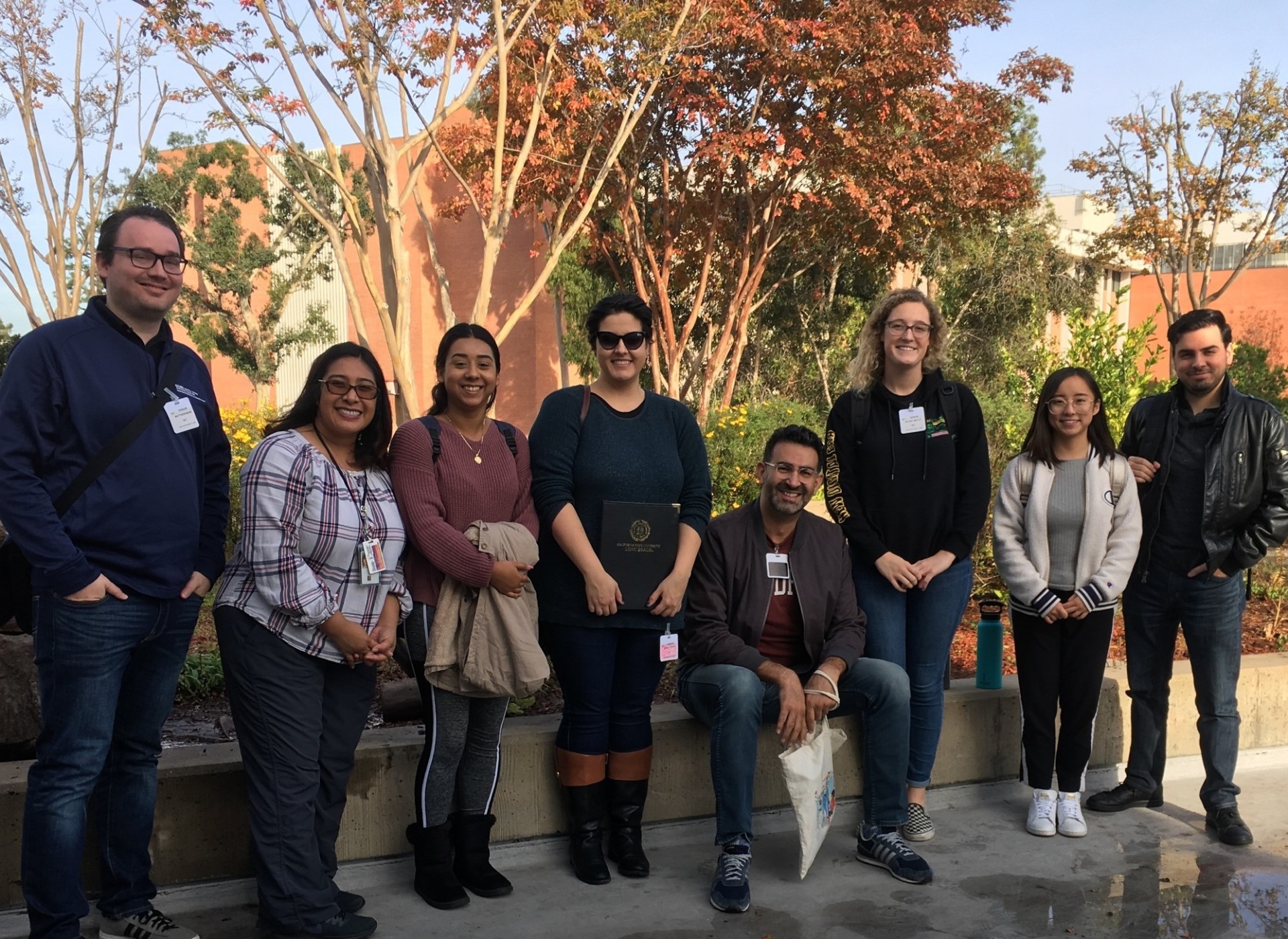 CSULB and VA Hospital Research Dream Team. (L-R):  Matthew Nare, Janice Ancheta Kim, Natalia Morales, Dr. Gabriella Hancock, Sam Anvari, Kelsey McCoy, Xiaolu Bai, and Aram Ayvazyan.
---
Our efforts are centered on a vital piece of technology that significantly affects SCI/D veterans' daily lives: an ECU. This device, similar to a digital tablet, is designed with specific functionality for patients who are fully or partially paralyzed. The device facilitates the user's completion of common and important tasks, such as: calling the nurse, making phone calls, controlling elements of the care room, adjusting bed position, watching TV, and accessing the internet. This device is used by our veterans for both in-patient and out-patient care. Past evaluations of these ECU technologies have revealed significant usability concerns. The goals of our research are therefore to analyze the current usability of ECUs, identify usability issues through heuristic evaluations and user interviews, and provide concrete, data-driven guidelines to improve their design. Through these efforts, we expect to improve both the usability and user experience of these technologies and thereby foster the independence of our veterans.
Image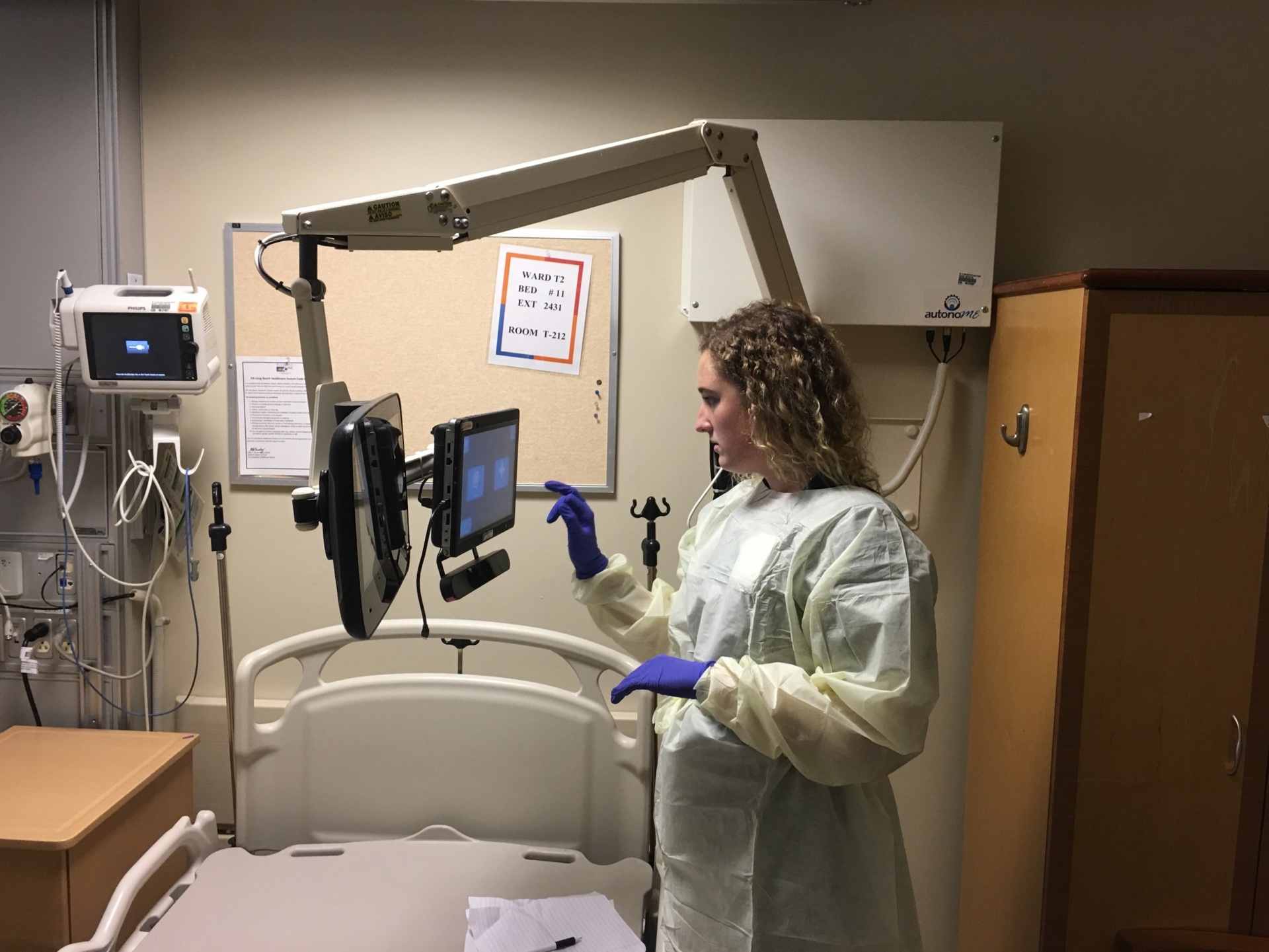 Human Factors Psychology graduate student Kelsey McCoy interacts with the ECU touch-based interface.
---
We are currently performing heuristic evaluations on the different modes of use for the ECU device with our team of students. These analyses help us to understand how we can improve the design of the device. Our next step is to coordinate with the VA Hospital to conduct interviews with actual end-users (veterans and their caregivers) to gain further insight into how well the system currently helps them to meet their needs as well as how they feel the system could be improved. Finally, based on our results and veterans' input, we will re-design the ECU digital interface to be more effective and user-friendly. Our ultimate goal is to leverage our knowledge of art and psychological science to improve the quality of life for our veterans.
Image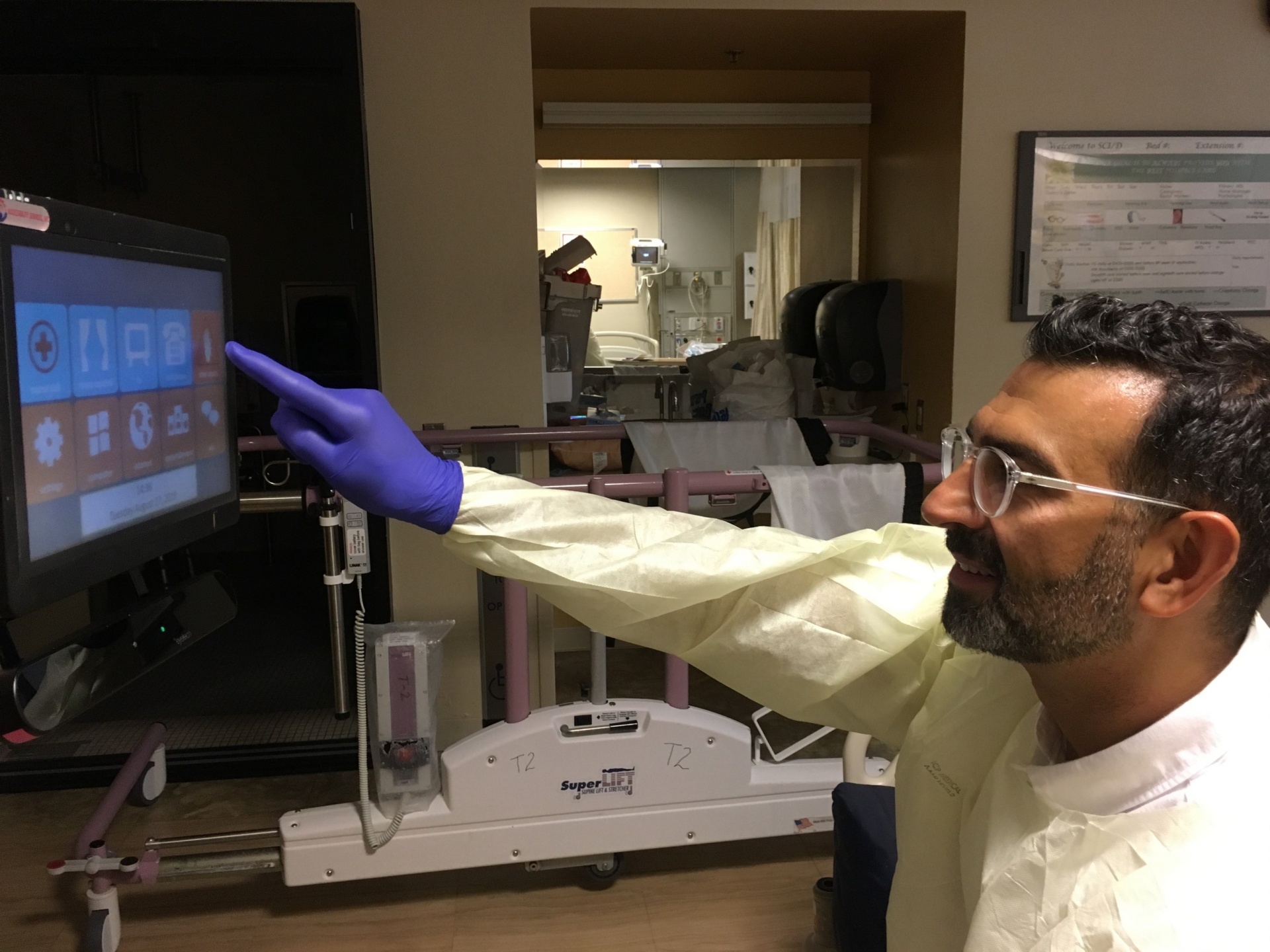 Assistant Professor of Art Sam Anvari performs a heuristic evaluation on the ECU touch system.
---
OUR TEAM
Department of Psychology 
Dr. Gabriella M. Hancock,
Nicole B. Mok, Aram Ayvazyan, Xiaolu Bai,
Kelsey M. McCoy, Matthew T. Nare, Gregory P. Mather,
Carmen L. Machado, Rebecca M.E. Chompff
School of Art 
Sam S. Anvari
College of Health and Human Services 
Amanda S. McBride
Department of Biological Sciences 
Natalia Morales
---
Images courtesy of Sam Anvari
Image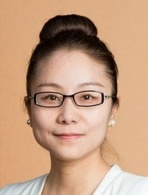 By
Assistant Professor Lu Zhu
Department of Finance
College of Business
No More Hidden Trading, Please!
A decade ago, during the 2007-08 financial crisis, former Fed Chairman Ben Bernanke was angry. He had to bail out AIG (American International Group) with more than $180 billion, because it was too big to fail. Among other things, AIG was not able to make payment for the CDS (Credit Default Swap) contracts that they wrote at the time for the amount over $400 billion.
The CDS contract is a financial instrument in which the buyer of a CDS makes periodic payments until maturity date, and the seller collects the payments and will compensate the buyer in the event that the underlying company defaults. The buyers are mostly the corporate bond holders and thus need CDS to protect their portfolios.  The sellers are typically large financial institutions, such as banks and insurance companies. 
The CDS is traded OTC (over-the-counter), meaning that there is hardly any regulation oversight and no one really understands how much risk is out there. No transaction-level data goes to regulators or participants. AIG seemed to have a preference for only one side of the trade - the seller. The company considered it a no brainer to collect premiums to boost profit margins, until it was not.  When companies started to default one after another during the 2008 financial crisis, we know the rest of the story.
In the aftermath of the financial crisis, several changes were introduced in the CDS market. In 2009, the G20 leaders called for global improvements in transparency and regulatory oversight of OTC derivatives via a move towards central clearing and trade reporting to repositories.
It is no surprise to see several policy changes, including the Dodd-Frank Act (DFA) passed in 2010. Title VII of DFA addresses the gap in U.S. financial regulation of OTC swaps by providing a comprehensive framework for the regulation of the OTC swaps markets. Today, people are asking, what is the impact on the mechanism of derivatives market? 
With my expertise in credit derivatives and risk management, I completed a paper titled,"The Impact of Central-Clearing on Information Asymmetries and Price Discovery in CDS Markets". In this paper, I find that the CDS market has become less of a "hidden" trading venue for informed investors since central clearing and trade reporting started. It has been circulated in many national and global conferences, including in the U.K. Financial Conduct Authority (equivalent to U.S. SEC), Research Seminar International Risk Management Conference (IRMC), Midwest Finance Association, and Financial Management Association Annual Meeting. The paper is now published at Journal of Financial Stability.
We need regulation that is necessary to stabilize the financial market, especially in the downturn.
Image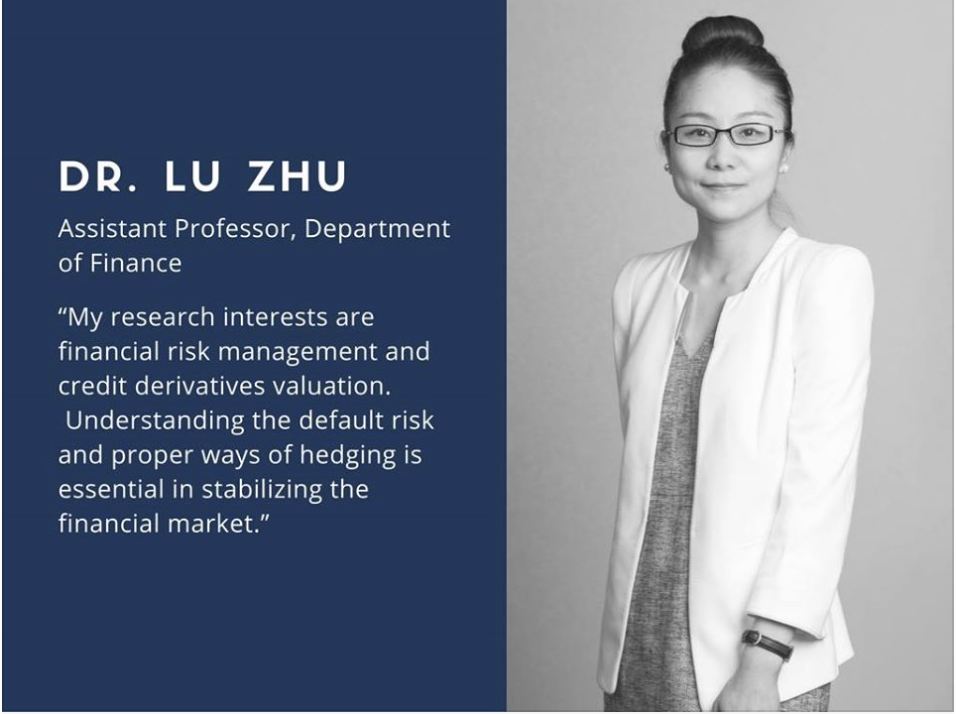 Images courtesy of Lu Zhu
Image
By
Assistant Professor Shabnam Sodagari
Electrical Engineering Department
College of Engineering
Improving Mobile Communications Used in a Multitude of Ways
My research is about making communication systems more reliable, faster, and more secure. Communication systems are widespread in our daily lives, including 5G mobile communications, WiFi, satellite communication, etc. The outcomes of my research find many applications, e.g., in remote healthcare, vehicular communications (which is especially important for autonomous cars), smart cities, etc.
Image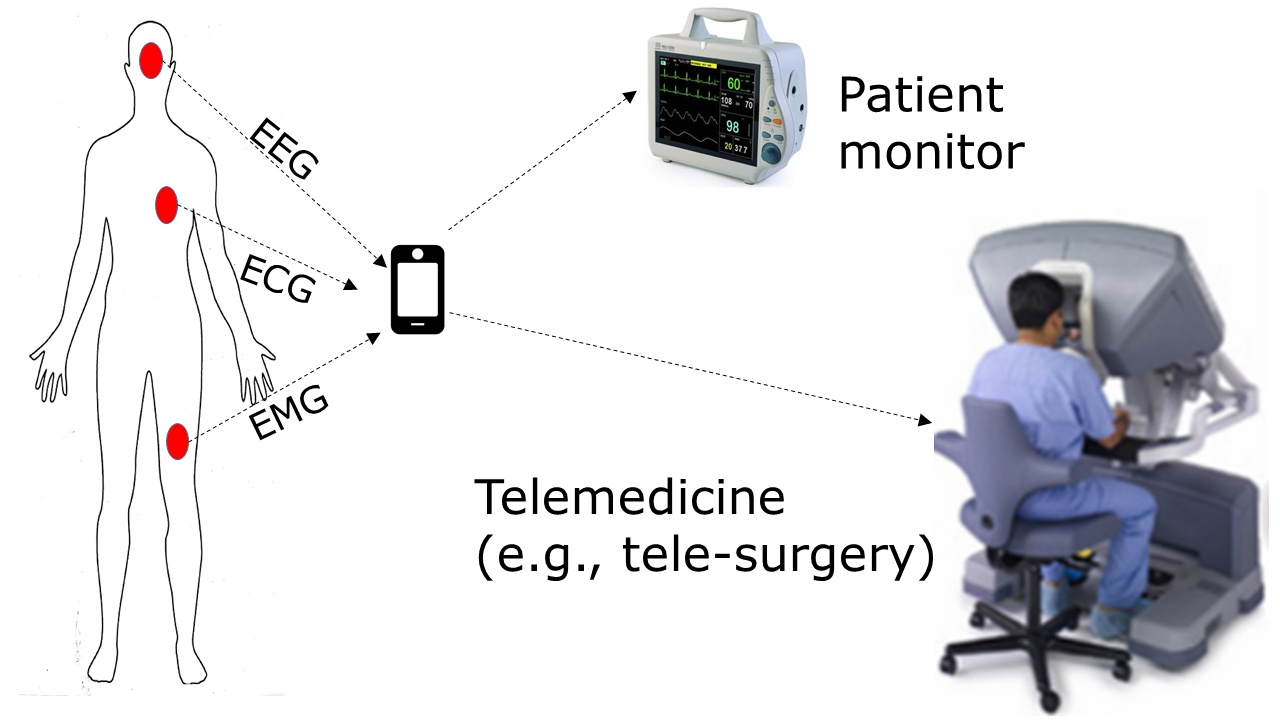 One of the many applications of my research is in connected healthcare.
---
Wireless communications are resource constrained. For example, the transmission power on your cell phone cannot exceed a certain limit. In my research, I have addressed power efficiency of wireless communications.
Another scarce and precious resource for wireless communication is spectrum. Electromagnetic spectrum is a limited resource that is needed by many applications. So far in cellular networks, from 1G to LTE-Advanced, users have been assigned exclusive resources, either in time, frequency, or code domains to keep interference and receiver complexity under control. However, such techniques suffer from low spectral efficiency and they can only support a limited number of users.
In my research, I have tackled the spectrum scarcity by spectrum sharing methods. I have used game theory to model interactions among communication nodes (similar to interactions among players) to increase the security of communication systems. I have also worked on device scheduling. All these need to be done with the goals of maximum throughput, reduced delay, decreased bandwidth consumption and other constraints.
Delay is a barrier against faster communications. Artificial intelligence and machine learning can help reduce the delay in mobile cellular systems. The premise for these techniques is integrating intelligence and learning to make more informed predictions and decision.
Most of you have noticed that the amount of data you download from the network (e.g., movies) are different from what you upload from time to time. I work on adapting the communication links to these traffic variations. The benefits of adapting resources to the variations of users' data traffic include faster, more reliable, and more resource-efficient connectivity.
For future generations of mobile communication (e.g., beyond 5G) it is anticipated to accommodate several users within a resource block as opposed to the orthogonal multiple access in current systems. My research identifies fundamental approaches to efficient and stable non-orthogonal resource allocation. Specifically, I am modeling the underlying structures of this scheme. If we have a model for it, our solutions are not going to be based on heuristics only. I investigated the guarantees to converge to stable solutions for user-channel allocations.
To provide security of data communication, I have worked on preventing a warden from detecting that any communication is taking place between two legitimate parties. With this goal realized, the warden does not even attempt to decode the private message.
Image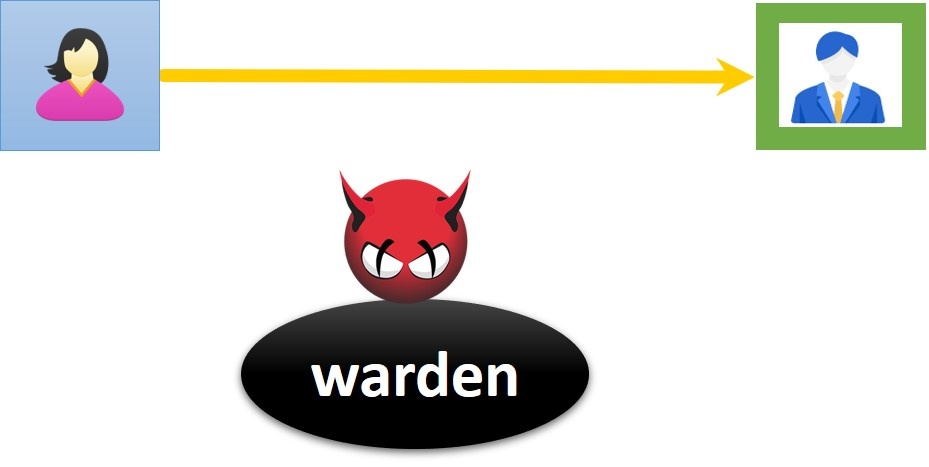 Once the warden is left oblivious about any communication taking place, it does not attempt to decode the messages.
---
Images courtesy of Shabnam Sodagari
Image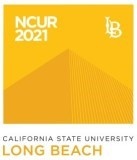 Research is Coming to the Beach
Save the dates: April 1 through April 3, 2021.
Cal State Long Beach will serve as host for the 2021 National Conference on Undergraduate Research (NCUR) that promotes undergraduate student research, scholarship and creative activity in all fields of study.
Through this annual conference, students experience a unique environment that celebrates and promotes undergraduate achievement, exemplary research and scholarships, and offers research networking on a national scale. 
Cal State Long Beach will partner with Cal State Fullerton, Cal State Dominguez Hills, Cal State Los Angeles, Cal State Northridge, and Cal Poly Pomona for the annual student research event that attracts more than 4,000 students from across the United States.