Research @ the Beach
This online publication is produced each semester to recognize faculty for their work. Our Spring 2023 issue of Research @ the Beach highlights ongoing faculty research and 2023 Faculty Internal Multidisciplinary Grant, Mini-Grant, and Summer Stipend recipients. In this issue:
Explore Shadi Saadeh's research on aging road infrastructure; Peter Ramirez's goal of better understanding the HIV and SARS-CoV-2 viruses; Victor Wang's accounting-based research; and how Tyler Reeb is building industry-university partnerships to promote research and workforce development at CSULB.
You can also discover how Behnaz Farahi is combining 'critical thinking' with 'practical making' in Dance; James Binnall's research on judicial access for the previously incarcerated; Stephen Adam's work to advance digital technologies in education; and how Jannette Mariscal and the McNair Scholar Program is supporting student achievement.  
More information can be accessed by clicking the topics below. 
The Office of Research and Economic development, in collaboration with the Division of Academic Affairs, is pleased to support Faculty Mini-Grants and Summer Stipends. More information can be found by clicking here.
| Awardee (PI) | Project Title | Department | Award Type |
| --- | --- | --- | --- |
| Huff, Ben | Film Sound Workshops in Hamburg, Germany | Film & Electronic Arts | Mini-Grant ($5,000) |
| Saeidi, Mortaza | 3D Printed High-Performance and Stretchable Thermoelectric Device for Wearable Applications | Mechanical and Aerospace Engineering | Mini-Grant ($5,000) |
| Nachawati, Susan | Cultivating Real-Life Programming Skills Through Gaming | CECS | Mini-Grant ($5,000) |
| Duong, Phuoc | Assembling the Social: How the Affective Practices of Youth Work to Build a Collective Public in in Da Nang City, Vietnam | Asian American Studies | Mini-Grant ($5,000) |
| Li, Lijuan | Synthesis and Spectroscopic Studies of Bio-inspired Non-heme Iron Nitrosyl Complexes Containing Pyrazole Ligands | Chemistry and Biochemistry | Mini-Grant ($5,000) |
| Vafaeisefat, Elyusha | FILM, TECHNOLOGY AND STAYING CONNECTED THROUGH STORYTELLING | Film & Electronic Arts | Summer Stipend ($4,650) |
| Sung, Jennifer | Flower Songs of Lithuania: Interwar interpretations of Kazys Binkis' floral poetry | Music | Summer Stipend ($4,650) |
| Torres-Santos, Raymond | Translating Music to Architecture, Architecture to Music: Interviews to Key Practicing Architects and Composers (which will lead to a conference presentation, an article and eventually a book on the subject) | Music | Summer Stipend ($4,650) |
| Barrulas Yefremian, Claudia | The Difficult Entrepreneurial Journey of SugarWatch, a Social Advocacy Nonprofit in Long Beach | Management/HRM | Summer Stipend ($4,650) |
| Leij, Feike | Multi-Domain Transport Model for Tracer Data at EPA Superfund Site | CECEM | Summer Stipend ($4,650) |
| Morales-Ponce, Oscar | The Pony Express Problem in the Presence of Faulty Robots | CECS | Summer Stipend ($4,650) |
| Minaie, Bob | Dual-Use Wireless Sensor for Manufacturing and In-Service Structural Health Monitoring of Composites | MAE | Summer Stipend ($4,650) |
| Cotter, Joshua | Maintaining Skeletal Muscle Mass During Spaceflight: The Effects of Blood-flow Restricted Exercise and Neuromuscular Electrical Stimulation | Kinesiology | Summer Stipend ($4,650) |
| Fogaca, Jana | Weight Inclusive Thinking for Fitness Spaces (WIT FITS): A Weight Stigma Intervention for Exercise Professionals | Kinesiology | Summer Stipend ($4,650) |
| Krishnan, Vennila | AI-based Fall-Risk Assessment during Daily Activities in Post Stroke Survivors using Smartphones | Physical Therapy | Summer Stipend ($4,650) |
| Sakai, Sachiko | After-field Analysis and Preparation for the Presentation of the Excavation Project in the Mt. Trumbull Study Area, Arizona | Anthropology | Summer Stipend ($4,650) |
| Lyon, Jacqueline | Inherited Illegality: Race, Reproduction, and the Fight for Birthright Citizenship in the Dominican Republic | Chicanx and Latinx Studies | Summer Stipend ($4,650) |
| Johnson, Kevin | A First Amendment Profile of the Supreme Court | Communication Studies | Summer Stipend ($4,650) |
| Winslow, Scott | Exploring the Feasibility of Using Low Altitude Aerial Gas Detection to Measure Greenhouse Emissions from California Wildfires | Geography | Summer Stipend ($4,650) |
| Lawler, Jeffrey | Arcades as Racialized Leisure Spaces in Southern California | History | Summer Stipend ($4,650) |
| Smith, Sean | Pinball Wizards and Losers: Race, Segregation, and the Arcade in the Public Imagination. | History | Summer Stipend ($4,650) |
| Kelly, Kim | Narrative Story Completion Methodologies: An Oxford University Press Edited Volume | Human Development | Summer Stipend ($4,650) |
| Puente, Teresa | The Latino Media Landscape in California | Journalism & Public Relations | Summer Stipend ($4,650) |
| Ahland, Colleen | Nominal and Verbal Number in the B'aga Languages | Linguistics | Summer Stipend ($4,650) |
| Ahland, Michael | Completing Final Chapters for Contracted Book: A Grammar of Mawes Aas'e: An Endangered Omotic Language of Western Ethiopia | Linguistics | Summer Stipend ($4,650) |
| Banick, Kyle | Collapsing Horizons: Phenomenology, Ontology, and Logic | Philosophy | Summer Stipend ($4,650) |
| Jayasekera, Marie | Broadening Our Understanding of the Threats to Human Agency: Mary Astell on "Custom" | Philosophy | Summer Stipend ($4,650) |
| Perkins, Kathryn | Quasi-Suspect: Sex Discrimination and the Legal Construction of Trans/Gender Identity | Political Science | Summer Stipend ($4,650) |
| Haesly, Richard | Empathy, Inclusion, Uptake, Justice: Confronting Systemic Racism in Multi-Ethnic Churches | Political Science (POSC) | Summer Stipend ($4,650) |
| Correa, Maricela | Generational, Demographic, and Participatory Patterns in Pop Culture Fans' Attitudes Towards Inclusion and Change in Fandom | Psychology | Summer Stipend ($4,650) |
| Galvez, Gino | Does participation in an intensive summer research program increase science identity, persistence, and interest in pursuing a STEM career? | Psychology | Summer Stipend ($4,650) |
| Hancock, Gabriella | Applying Conservation Psychology to Protect and Promote Global Biodiversity: Psychological Mechanisms Underlying Successful Shark Conservation | Psychology | Summer Stipend ($4,650) |
| Daugherty, Emma | How COVID and Its Afterlife Have Changed the Public Relations Practice: Perspectives of Executive Women in the Field | Journalism and Public Relations | Summer Stipend ($4,650) |
| Wax, Amy | Workplace Loneliness in the LGBT Community: A Meta-Analysis of the Extant Literature | Psychology | Summer Stipend ($4,650) |
| Bu, Xianhui | Pore Space Optimization in Metal-Organic Framework Materials for Efficient Fuel Storage | Chemistry and Biochemistry | Summer Stipend ($4,650) |
| Narayanaswami, Vasanthy | Investigating the role of glycosylation in maintaining the structure and function of apolipoprotein E, the cholesterol transport protein | Chemistry and Biochemistry | Summer Stipend ($4,650) |
The Office of Research and Economic development, in collaboration with the Division of Academic Affairs, is pleased to support Faculty Multidisciplinary grants. More information can be found by clicking here.
| Applicant | College | Co-Applicant | College | Application Title |
| --- | --- | --- | --- | --- |
| Sayadi, Hossein | COE | Dev Rodgers | CED | Analyzing Gender and Racial Bias in CSULB Community: An Artificial Intelligence-Guided Equity Lens |
| Ahrar, Siavash | COE | Ava Hedayatipour | COE | Next Generation Physical Unclonable Functions via Pneumatic Digital Logic |
| Liu, Tairan | COE | Muhammad Abdul Basit Ur Rahim | COE | Automated Path Planning and Safety Verification for Cooperative Robotic Manipulation Systems |
| Kim, Soyeon | COTA | Susan Bloom & Raymond Torres-Santos | COTA | Voices of the Land |
| Masunaga, Hiromi | CED | Lisa Martin-Hansen | CNSM | How did they become creative in the sciences? An Investigation of Expertise, Creativity Skills, and Task Motivation |
| Lee, Aiden | COB | Ju Cheol Moon + Reo Song | COE / COB | Creating education advertising using generative models |
| Akuchu, Tsiambwom | COTA | Behnaz Farahi | COTA | Rhythmic Liberation: A Dance of Freedom with Robots |
Image

By Shadi Saadeh
Professor
Department of Civil Engineering and Construction Engineering Management 
College of Engineering 
Combating Aging Road Infrastructure
Roads are the indispensable infrastructure that we use every day.  California has been the leading state to innovate and design roads. With close to 400,000 miles to maintain, California ranks second in the nation. However, aging infrastructure and increased traffic volume have taken their toll on those roads. California ranked among the worst for road roughness. Innovations and a skilled workforce are needed to bring California back to leadership.   
Limitations on existing natural materials and the increasing need to produce more environmentally friendly materials are the main drives for national and state agencies to push researchers to explore better alternatives. Biochar is a bio-modified binder, a by-product of the thermochemical process of converting swine manure into bio-oil, that could be used as an asphalt additive in hot mix asphalt. The effects of biochar on rutting and cracking resistance, along with color degradation on the flexible pavement, were investigated in this study. The addition of biochar helped to attain higher strain energy values for virgin and rubberized mixtures after aging. Biochar reduces the effect of aging. Thus, aged biochar mixtures achieved higher rut depth (less hardening) than virgin aged. Biochar helped to decrease the color degradation of the asphalt mixtures compared to the control mixture.
In another study, plastic waste pollution is one of the major concerns in the world. The pavement industry has the potential to facilitate the reuse of recycled waste plastics in hot mix asphalt (HMA). Reclaimed Asphalt Pavement (RAP) is also highly used in HMA to preserve resources. With the objective of investigating whether waste plastic can be effectively used to channel these waste plastic materials into sustainable and safe paving solution, HMA was modified with RAP as well as recycled waste plastic and tested in isolation and combination. The fatigue cracking resistance and rutting resistance were tested between the conventional and modified HMA. The addition of recycled waste plastics to conventional HMA showed similar fatigue cracking resistance. Fatigue cracking resistance decreased when recycled waste plastics were used as additives to HMA containing 20% of RAP aggregates. Rutting resistance remains similar in plastic modified and conventional HMA with or without 20% of RAP aggregates. 
In a joint study with University of California Pavement Research Center (UCPRC) a preliminary catalogue-type design procedure based on region (rainfall), storm event design period, design, traffic, design truck speed, surfacing (HMA or PCC), subbase type, and the shear stress-to-shear strength ratio at the top of the subgrade has been developed for preliminary design of fully permeable pavement test sections in California. The main objective of this research is to validate and calibrate the structural design of fully permeable pavement design for sustainable storm water management and best management practice (BMP) to provide low-impact infrastructure and efficient system operation. The pavement structure will be designed to serve as a reservoir to store water during storms periods to minimize storm water runoff. Rigid (concrete) and flexible (asphalt concrete) fully permeable pavement options are considered.
In workforce development, the Joint Training and Certification Program (JTCP) was established by Caltrans Materials Engineering and Testing Services to achieve consistent training and certification for all technicians involved in the transportation construction industry throughout California. The purpose of the JTCP is to improve the quality of the pavement construction practices that Caltrans and other agencies obtain, and to help reduce conflict and delay on construction projects within the state. The JTCP was developed in partnership with CSULB's College of Engineering. Caltrans and contractor personnel attend the same classes, work together, and receive equivalent training. This practice fosters respect within the industry, while generating increased consistency. The JTCP also enables individuals and agencies to verify progress and certifications held by other individuals.
For legislators who voted for SB1, seeing innovation and accountability in action via the JTCP is gratifying. "As a member of the Assembly Transportation Committee and Chair of the Education Committee, I understand the intersection between fixing our roads and educating the employees that perform the work," said Assemblyman Patrick O'Donnell, D-Long Beach. "A big part of SB 1 is accountability, and this innovative training and certification program will ensure that the workers who test construction materials are highly qualified, and taxpayers are getting what they pay for."
Brian Annis, secretary of the California State Transportation Agency, who replaced Brian Kelly last year, offered similar praise. "Now that SB 1 projects are being implemented in full force across California, it's more imperative than ever that we create innovative solutions to deliver on the promises of this critical infrastructure investment," Annis told California Asphalt magazine. "Training programs like this one provide efficiency, access, and opportunities while ensuring the highest standards are met for quality materials on thousands of new construction projects statewide."
"The Joint Caltrans/CSU Training Program is a partnership that helps guarantee SB1's funding is spent wisely by preparing qualified technicians who are capable of testing and evaluating the materials we use to repair roads to ensure they meet the exacting standards we expect for quality, durability, and safety," said state Sen. Jim Beall, D-San Jose, chairman of the Senate Transportation & Housing Committee in a 2018 announcement officially launching the program with officials from Caltrans and Cal State Long Beach.
Image

By Peter Ramirez Ph.D.
Assistant Professor
Department of Biological Sciences 
College of Natural Sciences and Mathematics 
Better Understanding the HIV and SARS-CoV-2 Viruses
How did you get interested in your research area? 
I grew up in a rural town in Southern California where promoting science and math was not emphasized. However, by participating in a high school club called MESA (Mathematics, Engineering, Science, Achievement) I started to think about a career in science. I also participated in undergraduate research programs that bolstered my interest in science and increased my confidence and identity as a scientist. However, my fascination with pathogens, or microorganisms that cause disease, began when I took a microbiology class. During one of classes, we had a guest lecturer come in and tell us about her research on Shigella, a type of bacterial pathogen. From there on, I was hooked! I found the "molecular battle" between our immune system and pathogens fascinating and knew that that was what I wanted to do.
As a graduate student, I rotated through several labs that worked on bacterial and viral pathogens. I ultimately chose to work on HIV, partly because of logistics and lab fit, but also because I wanted to study a viral pathogen linked to human health. Fast forward to now, and I can think of no better time to be a virologist! Viruses have no borders and no timeline. The COVID-19 pandemic was and still is a sober reminder of that. The ability to study viruses and knowing that our discoveries may one day contribute to the treatment of disease is what motivates me to continue doing research and to train the next generation of scientists. 
What is a brief summary of your research? 
Viruses are small infectious agents that require a host to replicate. Viruses infect all living things, including humans, and are composed of genetic material, that is, DNA or RNA, along with a protein coat (also known as a capsid). Some viruses also have a layer of fat surrounding their capsid. We call these enveloped viruses. Many human viruses that cause disease are enveloped RNA viruses: Influenza, Ebola, HIV and SARS-CoV-2, just to name a few. My lab has three main research areas involving HIV and SARS-CoV-2. First, we study an HIV protein called Nef. This protein enhances the infectiousness of virus particles and helps HIV replicate in its main target: CD4+ T cells. Nef is required for the progression to Acquired Immune Deficiency Syndrome, or AIDS, the disease caused by HIV.
We recently identified host proteins that Nef may require to enhance viral replication and are determining how and where in the cell Nef interacts with these host proteins. Second, we work on HIV latency, or the ability of viruses to remain dormant within host cells. HIV is a retrovirus, meaning the virus converts its RNA genome into DNA via the viral enzyme reverse transcriptase. HIV then uses another viral enzyme, integrase, to catalyze the integration of the viral DNA genome into our own host genome. Establishment of these latent "reservoirs" within long-lived CD4+ T cells is the main barrier towards an HIV cure. Several "cure" strategies, including gene editing, and using drugs to either reverse latency (known as latency reversing agents, or LRAs) or permanently silence HIV (known as latency promoting agents, or LPAs) are currently being studied.
While these approaches are promising, they also have limitations. Currently, we are determining whether long non-coding RNAs (lncRNAs), which are RNAs that do not code for protein, can be used as LRAs since these are expressed in a tissue and cell-type specific manner. Finally, we are studying the role of host proteins that may aid in the entry and exit of SARS-CoV-2 from host cells, via their interaction with the viral Spike protein. 
How will your research impact the CSULB campus and wider community?
Our lab is composed entirely of graduate and undergraduate students. Hence, every student's contribution is vitally important to advance our research program. Here at CSULB, all my students, including undergraduates, get a unique hands-on research experience that is tailored to their interests and goals. This includes becoming proficient in key molecular and cellular biology techniques, analyzing data, conducting hypothesis-driven research, and enhancing their scientific oral and written communication skills.
More broadly, our research is uncovering novel aspects of HIV and SARS-CoV-2 biology, which could lead to the development of novel antiviral therapeutics. 
Image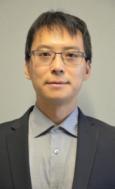 By Victor Wang Ph.D.
Assistant Professor
Department of Accounting 
College of Business
Looking Beyond the Numbers
A common misconception of accounting is that it is all about number crunching. This myth is far from the truth. Accounting is an information system that identifies, summarizes, and communicates the operating results and financial position of a company to various stakeholders, including investors, creditors, and government agencies, among others. Moreover, accounting has evolved beyond financial reporting to include the communication of non-financial information, such as corporate social responsibility activities, climate risk, and cybersecurity issues. Accountants play an essential role in preparing and communicating such information to outsiders because they understand the financial implications of these issues and how they fit in the overall strategy of the company. 
Dr. Wang was drawn to the field of accounting because it has a significant impact on the economy. Investors and lenders rely on financial and non-financial information provided by companies to make investment or lending decisions. The timely and faithful disclosure of such information is critical for the well-functioning of the capital market. It allows investors and other stakeholders to make informed decisions based on accurate and up-to-date information, which in turn promotes market efficiency and transparency. Given that accounting is fundamentally an information system, it is not surprising that mainstream accounting research is built on information economics, which fits well with his previous background in economics. 
Within an accounting information system, human factor is often the most crucial. The management of a company is responsible for providing financial and non-financial disclosures, but their incentives are not always aligned with those of shareholders or other key stakeholders. Dr. Wang's research focuses on studying factors that may affect managers' disclosure decisions and how those decisions ultimately affect investors and other stakeholders. Specifically, he is interested in non-financial disclosures, which often involve unstructured text, in a form traditionally hard to process. However, recent advances in Natural Language Processing (NLP) and Artificial Intelligence (AI) have provided tools for making sense of such textual data. Dr. Wang utilizes these new tools heavily in my research to analyze textual disclosures. 
For example, he investigates whether companies provided information in a timely manner to investors during the early stages of the COVID-19 pandemic and whether such information helped investors make better investment decisions. For another project, Dr. Wang examined whether the political ideology of a company's executives affects their communication about the impact of the pandemic to investors. This is particularly relevant since the disease was politically polarized, especially during the early stage of the crisis. Dr. Wang and his co-authors were awarded a grant from the Social Sciences and Humanities Research Council (SSHRC) of Canada to fund these research projects. 
Most recently, he is working on a number of projects related to the 2020 regulation of the U.S. Securities and Exchange Commission (SEC) that requires public companies to disclose their human capital management practices in annual reports, such as employee health and safety, compensation and benefits, and Diversity, Equity, and Inclusion (DEI) policies. For one project, Dr. Wang and his co-authors examined whether and how companies have complied with this new regulation, which is non-prescriptive in nature. They also looked at how investors react to such disclosures in the current social environment where there is a growing emphasis on corporate social responsibility.
Based on the findings of this study, they submitted a comment letter to the SEC for consideration in their efforts to further enhance human capital disclosures. For another project, they employed machine learning to develop a lexicon of keywords related to human capital management. This lexicon can help other researchers extract human capital disclosures from various types of corporate documents and investigate new and intriguing research questions. The team is currently in the process of submitting or resubmitting the resulting papers to academic journals for publication. 
Dr. Wang's research focuses on the behavior of for-profit organizations, particularly public companies. It becomes increasingly clear that companies should not view maximizing shareholder wealth as their sole objective. Instead, companies must embrace social responsibility by engaging in ethical business practices, reducing environmental impact, creating inclusive work environments, and supporting local communities. Not-for-profit organizations like CSULB share all these social responsibilities. Dr. Wang says he is "pleased to see that the leaders of the university prioritize these issues and have implemented numerous initiatives". He hopes that his research on the behavior of profit-driven entities will also benefit non-profit organizations like CSULB by providing insights into how they can better fulfill their social responsibilities.
Image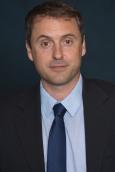 By Tyler Reeb Ph.D.
Director of Research and Workforce Development
Center for International Trade and Transportation
College of Professional and Continuing Education
Building Industry-University Partnerships to Promote Research and Workforce Development at the Beach!
Dr. Tyler Reeb, Director of Research and Workforce Development at the Center for International Trade and Transportation (CITT), and coauthor CITT Research Associate Stacey Park have published a report that is relevant to the mission of the CSU Commission on Continuing and Professional Education as members guide and inform the larger vision for Colleges of Professional and Continuing Education (CPaCE) throughout all 23 California State University (CSU) campuses.
The report, "Trade and Transportation Talent Pipeline Blueprints: Building University-Industry Talent Pipelines in Colleges of Continuing and Professional Education" was funded by California Senate Bill 1 (SB1) through the CSU Transportation Consortium and identifies steps that are required to build programming that target in-demand trade and transportation occupations requiring specific degrees, certificates, and non-credit professional development.
The KSA acronym, which stands for knowledge, skills, and abilities, "has become synonymous with what constitutes a qualified candidate," the report states. The SB1-funded research outlines scalable talent pipeline management strategies to "ensure that emerging and incumbent professionals have access to the targeted education and training programs they need to succeed." The report is available on the Mineta Transportation Institute website at: https://scholarworks.sjsu.edu/mti_publications/438/.
Earlier this year, Dr. Reeb and Dr. Barbara Taylor, Associate Dean for Research in the College of Natural Sciences and Mathematics, received additional SB-1 funding to develop a "Research and Development Gateway" that builds on the abovementioned report and related research. That related project aims to support and mentor undergraduate and graduate CSULB students by empowering them through professional development and meaningful research opportunities. By championing broader goals that support the CSULB Beach 2030 strategic planning process, this project will establish new partnerships with numerous industries to bring research and workforce development opportunities to students and faculty across every CSULB college. This effort has already led to the launch of successful talent-pipeline pilot programs in partnership with Gannett Fleming, a global engineering firm, and Jet Propulsion Laboratories, a global leader in space exploration and satellite technology.
Titled "R&D Gateway Initiative at The Beach," the second round of SB1 funding addresses the need for more industry-facing university infrastructure and systems to catalyze a new era of research and workforce development at CSULB.
Image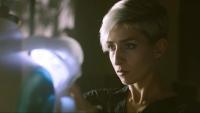 By Behnaz Farahi Ph.D.
Assistant Professor of Design
Department of Design
College of the Arts
Combining 'Critical Thinking' with 'Practical Making'
Dr. Farahi is a multi-interdisciplinary designer and critical maker in that she combines 'critical thinking' with 'practical making'. She has trained as an architect, received her PhD in Interdisciplinary Media Art and Practices and Master Degree in Architecture from USC, and is currently teaching in the Design Department at CSULB.
In her work, Dr. Farahi explores interactive environments at a range of different scales, from an intimate scale of the human body, through to architectural installations. Taken together, her practice is situated at the intersection of computational design/art, emerging technology and science. Dr. Farahi's work is informed by discourses of feminism, neuroscience, biology, and cognitive science.
Dr. Farahi has received number of research awards while at CSULB including: 
2023 Fall, CSULB 2023 ORED Multidisciplinary Research Grant (PI: Tsiambwom M. Akuchu from Department of Dance), $15K
2023 Fall, CSULB Research, Scholarly, and Creative Activity (RSCA) Faculty Small Grants $3.6K 
2022 Fall, CSULB STEM-NET 's Faculty Interdisciplinary Collaborative Research Seed Grant Program (PIs: Dr. Ahrar from Engineering and Dr. Pace from Biological Sciences), $25K 
2021 Fall, CSULB Research, Scholarly, and Creative Activity (RSCA) Faculty Small Grants $5K 
2021 Spring, CSULB Research, Scholarly, and Creative Activity (RSCA) Faculty Small Grants $4.8K 
2020 Fall, CSULB Research, Scholarly, and Creative Activity (RSCA) Faculty Small Grants $4.7K 
As a multi-interdisciplinary designer, Dr. Farahi thrives by learning and interacting with other disciplines. Here are some highlights from her ongoing research grants: 
Dr. Farahi just received the 2023 ORED Multidisciplinary Research Grant in collaboration with Tsiambwom Akuchu, Assistant Professor of Dance. Our project "Rhythmic Liberation" bring the world of choreography and robotics together. This project aims to make global socio-political issues palpable and accessible through art and performance and generate dialogue within communities that focus on reimagining relationships with government, policing, and culture. Rhythmic Liberation will culminate with an initial performance during the annual fall faculty concert, Dance in Concert, and then expand to performance presentations in Long Beach, Los Angeles, and beyond.
The idea for this performance originated from Dr. Farahi's response to the Iranian protests under the slogan of "Woman, Life, Freedom". The performance seeks to merge a dancer's body and a robot into a single, visually striking piece of choreography through the use of lighting, tension cables, and sound. By utilizing these elements, the performance aims to explore the constant interplay of forces between the dancer and the robot. The ultimate goal of this performance is to highlight the struggle for freedom of women in Iran, through the medium of movement and technology.
Additionally, Dr. Farahi's 2022 STEM-NET 's Faculty Interdisciplinary Collaborative Research Grant aims to bring three fields of biology, fluid dynamics and design together. In the grant titled "Secret Life of Larvae" Dr. Farahi and her Co-PI will study the phenomenon of phenotypic plasticity during larval development of the Pacific sand dollar. This research is motivated by the importance of phenotypic plasticity as a first response mechanism for organisms coping with climate change. They will create an immersive art experience in the 360°room at the CSULB Library's Innovation Space.
Visitors will be introduced to marine invertebrate larvae (sand dollars) and their role in the ecosystem. In particular, the artistic rendering and enlargement of larval images and movies demonstrating adaptive design principles will connect the audience to a normally unfamiliar world. This connection will result in a greater understanding for the many consequences of human activities for life on Earth. 
Last but not least, by receiving support of 2021 RSCA small faculty grant, Dr. Farahi's co-edited book Interactive Design: Towards a Responsive Environment is currently under publication by Birkhauser, which is Swiss-based a leading international publisher for architecture, landscaping and design. This will be a major international book on interactive design. The book contains some extremely powerful theoretical articles as well as over 22 ground breaking projects by leading designers from across the globe. Interactive design is a burgeoning area, and this publication will contain many more recent designs, making it the most up to date book in the field. This will be an invaluable book for not only students, and academics, but also professionals.
As a transdisciplinary Iranian-American designer who works with various digital techniques, Dr. Farahi's hope is to create a world where old meets new, where the difference between center and periphery fades, and where local and global cultures begin to integrate into one another. Dr. Farahi believes that by creating works that are interdisciplinary, visionary, forward thinking, socially aware, and responsive to the needs of historically underrepresented individuals, we could make a change and move towards a more just future.
Image

By James Binnall J.D., LL.M., Ph.D.
Associate Professor & Executive Director of Project Rebound
School of Criminology, Criminal Justice, & Emergency Management
College of Health & Human Services
Judicial Access for the Previously Incarcerated 
In 1999, at age 23, I was the driver in a fatal DUI accident that claimed the life of my best friend, who was my passenger at the time.  For my crime, I served 4 years, 1 month, and 6 days in two maximum-security prisons.  While inside, I contemplated my future and my limited employment prospects given my criminal history.  In the end, despite structural barriers to access, I decided that I wanted to study law.  I petitioned prison administration to take my LSAT while still incarcerated, was granted permission, and ultimately won admission to law school while I was still an inmate.   
I was released in 2004 and immediately embarked on a new journey of higher education.  Since my release, I have obtained a JD/LL.M., was admitted to the State Bar of California, and completed a Ph.D. in Criminology, Law and Society at University of California, Irvine.  Broadly, my research agenda is comprised of two lines of study, one that explores access to the legal profession for those with prior conviction histories and my primary line of research, which examines the exclusion of citizens with a felony conviction history from the jury process.  Given my positionality, these lines of research were born of my experiences as someone with a carceral history.
The exclusion of those with a felony criminal history from jury service is a pervasive practice in the United States, as twenty-six states and the federal system ban individuals with a felony conviction from jury service for life.  Courts and lawmakers justify exclusion by alleging that those who have been convicted of a felony lack character and possess biases that make them unfit to serve.  I initially set out to test these proffered rationales and found that neither enjoys empirical support.  My research has also examined what is lost, by juries and the jurisdictions in which they sit, when we exclude millions of Americans from a vital civic process.  My research reveals that exclusion eliminates thoughtful, conscientious jurors from our criminal legal system, depriving that system of a valuable perspective that deserves representation.  These studies and additional research appear in my most recent book devoted exclusively to the topic of felon-juror exclusion, titled Twenty Million Angry Men: The Case for Including Convicted Felons in Our Jury System (UC Press, 2021).
In 2019, California became the first jurisdiction in nearly two decades to alter its felon-juror exclusion statute to make it more inclusive.  Previously, California permanently disqualified all those with a felony conviction from jury service.  Implemented in January 2020, Senate Bill 310 restored juror eligibility to most Californians with a felony criminal conviction and is crucial to the state achieving diverse, representative juries.  I am proud to have testified to the California Senate and Assembly on behalf of SB 310 and that my research was cited extensively in legislative analyses of the bill.  In this way, my research has helped shape a significant policy reform in the largest jurisdiction in the country, giving voice to millions of its citizens once locked out of the jury process.
My ongoing research continues to interrogate access issues for those with prior carceral involvement.  By exploring entry into the legal profession for those of us with conviction histories, my current research looks to eliminate barriers to inclusion and expand the prison to college pipeline to include law school and professional licensure.  I also continue to assess felon-juror exclusion policies in the wake of reform, evaluating how jurisdictions restore vital civic rights to citizens previously shut out of democratic processes.  For hard won reforms to be effectual, this implementation research is vital and has thus far proven valuable as other jurisdictions contemplate the restoration of juror eligibility for those with a felonious criminal history.
Image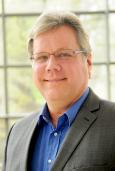 By Stephen Adams Ph.D.
Professor & Coordinator 
Educational Technology and Media Leadership 
College of Education
Advancing Digital Technologies in Education
Dr. Stephen Adams is a Professor and coordinator of the Educational Technology and Media Leadership program in the College of Education. He develops and conducts research regarding educational strategies to help educators use digital technologies in ways that are socially constructive and support equity.  His work has three main strands.
STEM education
Dr. Adams'doctorate, from the University of California Berkeley, is in Education in Mathematics Science and Technology. He published numerous papers concerning high school students' understanding of climate change and the application of digital technology to their learning in this area. He also developed a service learning model for teachers to learn about using technology in engineering education. In this approach, teachers in a graduate course in educational technology collaborate to develop workshops for youth at a local Boys and Girls Club. In this way, the teachers gain experience trying out new techniques and the youth, who come from diverse populations, benefit from the educational activities. He led a co-authored research study regarding the service learning model and its impacts on participating youth at the Boys & Girls Club. This work was supported with over $100,000 in grant funding and has served hundreds of youth in the Long Beach community. He was also co-investigator of Developing Effective and Engaging Practice in STEM, which developed and studied three models for university-community collaboration in STEM. In this work, Dr. Adams collaborated with faculty in Science Education, Dr. Jim Kisiel (Principal Investigator) and Dr. Lisa Martin (co-Investigator). This work was supported with $200,000 in funding from the Keck Foundation, serving an estimated 1,000 youth in Southern California.
Collaborations with Universidad Nacional, Costa Rica
Dr. Adams' interests in international education began as an undergraduate, when he was a participant in a semester long study abroad program. He has traveled extensively in Latin America, Europe, Africa, and Asia. His scholarly international projects have focused on Costa Rica, where he has developed professional and personal relationships over the past two decades. He has developed Collaborative Online International Learning (COIL) projects, working with faculty at CSULB and the Centro de Investigación y Docencia en Educación (CIDE) of Universidad Nacional. He has also developed a study abroad course to Costa Rica concerning social and cultural aspects of digital technologies. This work has given participating students enduring international perspectives regarding technology and education. It has also led to published research about the pedagogical models and learning outcomes. His work to develop this partnership with Universidad Nacional is also having broader impacts by engaging further faculty at both institutions in their own collaborations.  In March of 2023, he led a group of faculty from the CSULB College of Education to visit CIDE and give presentations emphasizing social justice and culturally inclusive education.
Preparing educators to use digital technologies and understand their social impacts
Dr. Adams has first-hand experience working with a variety of digital technologies over the years. In the 1980s, he worked at an artificial intelligence startup company in Silicon Valley, and in the 1990s, he served as a consultant for Apple Computer. He now works on issues related to teacher preparation and technology. He has published extensively regarding pedagogical models for teacher preparation to use digital technologies, and he received an "Outstanding Paper" Award from the Society for Teacher Education and Technology. He also has a longstanding interest in the social impacts of digital technologies. He has given presentations and published papers concerning strategies for teaching educators about the social impacts of digital technologies and artificial intelligence.  In June of 2023, he will be presenting at a conference in Norway on his work to use digital platforms to support educators' learning about the societal impact of artificial intelligence algorithms. This is a timely topic, as artificial intelligence and large language models are proliferating and are poised to have significant impacts to educational institutions and society.
Image

By Janette Mariscal Ph.D.
Director, McNair Scholar Program
McNair Scholar Program
The Ronald E. McNair Postbaccalaureate Achievement Program is a TRIO program funded by the U.S. Department of Education and designed to prepare and support underrepresented undergraduate students in their pursuit of doctoral studies.
The McNair staff is dedicated to create a culture that values diversity of both students and staff. As staff, we recognize our privileges and our various backgrounds and identities as we are in these academic spaces. The McNair team uses an intrusive advising model as well as a community cultural wealth framework to guide students to articulate goals, strengths, challenges, and cultural assets. McNair strives to center racial and ethnic identity development in research and graduate school preparation. To meet the needs of our students, McNair has increased accessibility to our services including evening office hours, writing support, graduate school support, social justice curriculum, virtual and in person advising formats, and embraced various methodologies in disseminating information. In addition, advising and activities are designed to ensure students develop action steps towards their personal and professional goals.
McNair Scholar Program goals include:
Complete research and scholarly activities within 1st year of program
Enroll into a post-bacc program/Ph.D./research doctorate by the fall term of academic year immediately after earning a bachelors degree
Persist in graduate school
Obtain a Ph.D./research doctorate within 10 years of attainment of bachelors degree
Recent McNair Student Activity
Graduate Interviews
Student Name
Graduate Interview
Program
Naieemah Mershon (Spring 2023 grad)

Drexel University

University of Michigan

John Hopkins University

PhD in Biomedical Sciences

Huy Phan (Spring 2023 grad)

University of California, Santa Barbara 

PhD in Linguistics
Melissa Nava (Spring 2023 grad)
University of California, Riverside
PhD in Developmental Psychology
Jennifer Zamudio (Spring 2020 grad)

University of California, Davis

University of Michigan

PhD in Psychology & PhD in Industrial and Operations Engineering
Graduate Admissions Offers
Student Name
Graduate Admissions
Graduate Program
Fellowship

Antonio Gibson (Spring 2023 grad)

University of North Carolina, North Chapel Hill

University of Michigan

MPH

 

MPH

TBD

 

Deptartmental Funds

Marco Marrufo (Spring 2023 grad)

John Hopkins University

University of Maryland

PhD in Electrical Engineering

PhD in Electrical Engineering

Percy Pierre Fellowship GEM Fellowship

Clark Doctoral Fellow: given to the most outstanding applicant

Huy Phan (Spring 2023 grad)

University of Hawaii
PhD in Linguistics
Departmental Funds

Alexandra Reed (Spring 2022 grad)

Purdue University

 

 

 

UC Davis

PhD in Interdisciplinary Life Science Graduate Program

 

PHD Biomedical Engineering program

Departmental funds
Postbaccalaureate Programs
| Student Name | Postbaccalaureate Program | Status |
| --- | --- | --- |
| Mario Rodriguez (Spring 2023 grad) | Fulbright Fellowship | Semi finalist |
Summer Research Program Application Submissions
Student Name
Summer Research Program
Ayoola Fadonougbo

University of California, San Diego, STARS

Caltech, SURF

University of Michigan, SROP
Christian Carrillo

University of Michigan, SROP

University of Arizona, URAC
August Stine-Woods

University of Michigan, SROP

Big 10, SROP

University of Arizona, URAC
Summer Research Program Acceptances and Interviews
Student Name
Major
Summer Research Program
Ayoola Fadonougbo
Biomedical Engineering

University of Michigan, SROP

Christian Carrillo
Psychology

University of Michigan, SROP

August Stine-Woods
Psychology

University of Michigan, SROP

University of Arizona, URAC

Desiree Blancoromero
Psychology

University of Michigan, SROP

Miontranese Green
Mathematics/Statistics

University of Southern California (USC) LA's BeST summer training
Research Awards
| Student Name | Award |
| --- | --- |
| Huy Phan | Academic Affairs University Achievement Award for Outstanding Undergraduate Student in Research, Scholarly and Creative Activity |
| Ada Reyes | Nominated for Academic Affairs University Achievement Award |
2023-2023 New McNair Cohort and Research Activity 
| Student Name | Major | McNair Summer Research Internship Program (SRIP) |
| --- | --- | --- |
| Anjelica Waight   | Kinesiology: Exercise Science | Summer 2023 |
| Luigi Gutierrez | Chemistry | Summer 2023 |
| Miontranese Green  | Applied Statistics  | Summer 2023 |
| Kylie Yant | Biology | Summer 2023 |
| Isaiah Ringo | Psychology | Summer 2023 |
| Andee Gonzalez | Management Information Systems | Summer 2023 |
| Darrell White | Rhetoric and Composition | Summer 2023 |
| Dylan Kurtz | Sociology | Summer 2023 |
| Desiree Biancoromero | Psychology | Summer 2023 |
| Erick Gutierrez | Chemical Engineering | Summer 2023 |
| Scott Tomlinson | Business Administration: Finance & Marketing Concentrations | Summer 2023 |
| Kimberly Ayala | Biomedical Engineering | Summer 2023 |
| Savanna Hernandez | Social Work  | Summer 2023 |
| Daniel Sanchez | Management Information Systems | Summer 2023 |
| Yeraldine Polo | Nutrition and Dietetics  | Summer 2023 |