New CSULB program sends students into middle schools to address mental health crisis
Published January 30, 2023
Rocio Becerra knows firsthand the rough time Long Beach middle schoolers have had.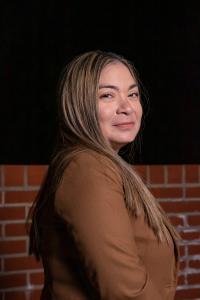 Since October, Becerra, a fourth-year student in the School of Social Work, has been counseling Long Beach middle schoolers in a new, CSULB-sponsored program, and has heard firsthand about isolation, anxiety, depression, even suicidal thoughts since the start of the pandemic. 
"The need is very big. COVID really did a number," she said. "Some kids come in crying. Some are being bullied. Some students are homeless. 
"I can't even emphasize how much (counseling) is needed – this is our next generation of kids," said Becerra, 44, a mother of two adolescents ages 14 and 12. "It's so beneficial. I wish I had this growing up." 
Rocio is one of 12 Beach students from the School of Social Work who have been participating in the Strengthening Youth Resilience (SYR) program, which places interns in two Long Beach middle schools and three local Boys & Girls Clubs. The CSULB students have been engaging in individual and group counseling, peer mentorship, as well as child and family support at Franklin Classical and Washington Middle Schools, and the Boys & Girls Clubs at Petrolane, Westside and Eastman. 
The SYR program is a partnership with Long Beach Unified School District (LBUSD), the Boys & Girls Clubs of Long Beach, Mental Health America of Los Angeles, and the School of Social Work, which is under the College of Health and Human Services.  
"The reality of it is: Middle school is a time when some kids experience the most pressure," said Nancy Meyer-Adams, a professor at CSULB and director of the School of Social Work. "There's so much going on in their lives. High schools have wellness centers, but many middle schools do not. Early intervention and prevention help so much." 
The program also strives to increase the number of field internships for students in the School of Social Work. According to Meyer-Adams, social work is one of those fields that doesn't have enough internships for undergrad and graduate students, who are required to complete 450 or 500 internship hours per year, respectively.  
There are other challenges. Many internships in social work are for nonprofits that don't pay or pay very little, which can be a deterrent for students who need to earn money to pay for university tuition and living expenses. 
And the "great resignation" during the pandemic led to people retiring out of behavioral health sciences across the nation, leaving fewer instructors in the field and fewer opportunities for interns.  
But the SYR program pays a substantial stipend for both graduate and undergrad students, encouraging them to pursue their passion and get compensated fairly.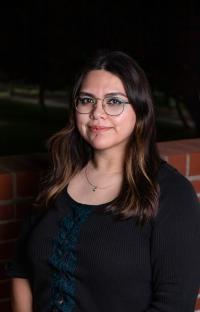 "I think it's a beautiful thing," said Kimberly Fernandez, a SYR intern who is in her first year in the two-year Master's in Social Work degree. "It's an amazing opportunity to bring more resources to students that haven't had this before." 
And the SYR program appears to be addressing an urgent need. Numerous studies have shown that adolescents have been experiencing significant mental and emotional distress since the onset of the pandemic. School attendance has declined, and test scores in reading and math have dropped across the country. 
"What we do know, in the latter stages of COVID, we do have a mental health pandemic on our hands," said Tory Cox, coordinator of the SYR program. "We're very aware now that middle school students have been deeply affected by the loss of social engagement, the loss of mentorship from adults. Isolation was a key element.  
"It's a very pleasing feeling, to know we're out there on the cusp of making a difference," Cox said. He added that the Beach students have been doing great so far, and every intern except for one is bilingual, which has helped tremendously. 
The SYR program is elevating our community and advancing the public good – one of the pillars of the University's No Barriers campaign.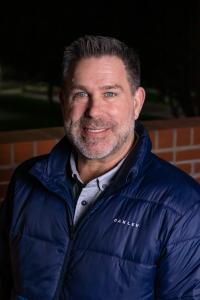 "Whoever's brainchild this was, it was genius," said Brent Mayhew, 53, a fourth year who plans to obtain his bachelor's degree in Social Work in May. He is part of the inaugural cohort bringing the SYR program into the Boys & Girls Clubs. 
"This is a metric response to the mental health spike we've seen," said Mayhew, a licensed substance abuse counselor for 17 years. "We got a lot done the first four months. I know the stakeholders were pleased we have achieved the milestones we have." 
The interns are paired with professional counselors in the schools, and all interns receive weekly training from CSULB-employed supervisors and Mental Health America Los Angeles. 
Parental permission was obtained from every student before participating in the program.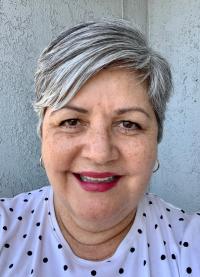 Based on the success of the program so far, organizers hope to expand it throughout Long Beach middle schools, perhaps even statewide or nationally some day. 
"We're excited to see this grow to bring on more and more schools," said Zayda Garcia, executive director of the Munzer Foundation, which is supporting SYR with a grant. "It's so critical that this pilot is addressing the needs the students have."
Darick Simpson, president of the Miller Foundation, said he has heard the "recurring theme" that there's a deep concern about the emotional well-being of students in Long Beach, particularly in lower income neighborhoods.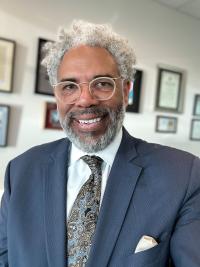 "For us at the Miller Foundation, it was core to who we are" to support the SYR program, Simpson said. He hopes his board can support the program beyond the 2022-23 academic year. 
"It certainly has the merit to be a national model," he said. 
Meyer-Adams agrees. "I would love to see it expand. To be there in the schools with the kids makes a lot of sense," she said. "It will take time and effort, but I hope we can continue to grow and be able to do good work."