Nohemi Tribute
November 13, 2015
Department of Design mourns loss of Nohemi Gonzalez, Senior Industrial Design Student, killed in Paris terrorist attacks
Image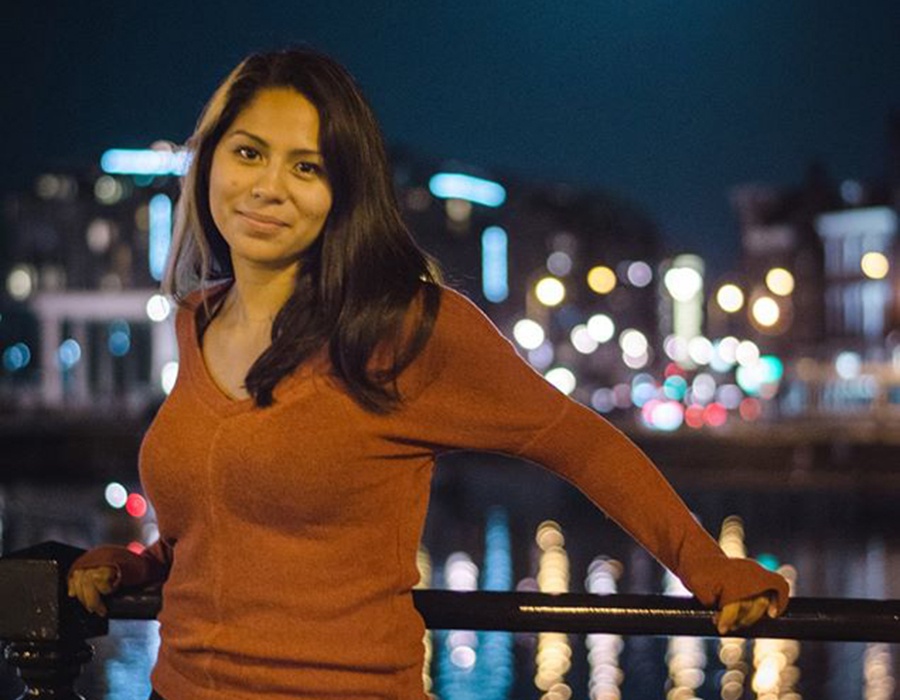 Senior Industrial Design student, Nohemi Gonzalez, 23, was killed in one of the multiple terrorist attacks in Paris on Friday night, November 13, 2015 as she had dinner with CSULB classmates and friends at La Belle Equipe.
A university vigil was held Sunday, November 15, at 4pm on the California State University, Long Beach Campus. Photos by Joe Philipson.
Nohemi was an El Monte resident and wanted us to "Get to NO-Me."
Nohemi was in the study abroad program enrolled at the Strate, Ecole de Design in Paris where she was enrolled in Retail Design studies to expand on her interests in Packaging Design. She says, "I design to make experiences that are memorable, bring out emotion, and have an element of surprise by merging functionality and beauty."
She touched many of our lives, from the faculty and staff to her classmates across class generations. Her spirit, passion, goodness, and liveliness infused the entire department. It is unimaginably tragic and heartbreaking that she was taken from us in this horrific attack. Nohemi was a vivacious member of our Design family and she leaves an indelible mark in our hearts.
In the heartfelt words of Professor Teubner, "Our Industrial Design family has been dealt a painful blow. Nohemi was my student, and she was very special. She was someone I knew very well and worked with every day for the last three years. Creative, funny, crazy, warm and wonderful. Involved at every level, she touched all our hearts and minds as a student, classmate and shop assistant. She survived lower division, portfolio review, and the elevator pitch. She was now a senior and sprinting towards the finish line. She was so full of promise and well on her way to a successful career and a wonderful life. I was very proud of her. She and three other Industrial Design students were off on a great adventure to study at Strate University in Paris. We all encouraged them to go. I am having trouble processing the odds that she would be, along with our other students, in the wrong place at the wrong time. That such promising energy, on such a wonderful adventure, could end this way."
We extend our deepest sorrow and condolences to her parents and closest friends as they grieve their inexplicable loss.
We appreciate the warm outpouring of support from our campus community, President Conoley (read her statement), the City of Long Beach and Mayor Garcia, Chancellor Timothy P. White, Christophe Lemoine of the Los Angeles Consul General of France, the people of Paris, our neighbors, our friends around the world, the media. We thank you. 
Diane Stein, our department Administrative Support Coordinator and close friend to Nohemi recalls, she would say, "The 'h' is silent. I'm a terrible actress. I have no Emmy!"
Nohemi, you were the Emmy in our lives.