Alena Tribute
October 31, 2018
Department of Design mourns loss of Alena Rey Gretencord
Image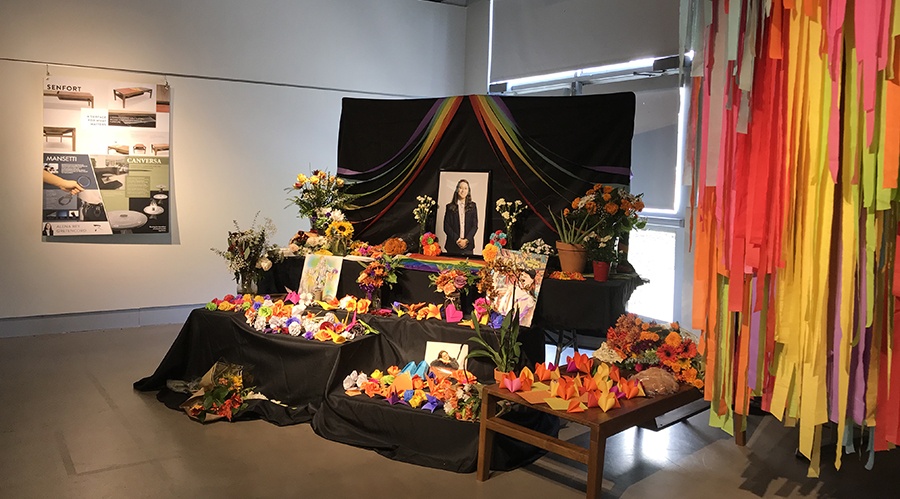 The Department of Design has been struck with the tragic loss of one of our beloved students for a second time in just three years.
Alena Rey Gretencord passed away Sunday, October 28, 2018 at approximately 1:30 am. She was out enjoying a night with her friends and classmates on 2nd Street in the Long Beach neighborhood of Naples when she stepped off a curb and was struck by a truck. The driver did not stop and fled the scene. She was rushed to the hospital, but passed away enroute.
We are all deeply affected and at a great loss for words.
We extend our deepest condolences to Alena's family and closest friends and loved ones.
A memorial was held in the Department of Design's Duncan Anderson Design Gallery on Wednesday, October 31, 2018 from 11:45am-1:00pm.
Alena's classmates, friends, and family shared stories that made us laugh, and cry. Chris Sagui revealed her wonderful whistling through the night, that later her grandfather shared that while he taught her to whistle, she made it beautiful.
Alena, we love you, and miss your glowing smile, your warm embracing hugs, and tune you carried so eloquently.