October is Sustainability Month at The Beach!
Ready for another greentastic time this fall? Every fall semester, CSULB Sustainability, Sustain U, Sustainable Transportation, and other campus and community partners collaborate to host FREE events throughout October for Sustainability Month. Not only are we be hosting fun and educational virtual events, there will also be a handful of in-person events too!
Don't miss these events that will inspire you to create positive change in the environment and in your community!
For disability-related accommodations, please contact the Bob Murphy Access Center at bmac@csulb.edu or (562) 985-5401 as soon as possible. It is requested that individuals requiring sign language interpreters or alternative format materials notify BMAC at least 72 hours in advance.
---
Image

Clean Air, Cool Rides (on-campus event)
Brought to you by: Sustainable Transportation
Wednesday, October 6 | 11am - 1pm
Friendship walk (Outside North side of USU)
Did you know that in 2020, Southern California saw the worst ozone pollution levels and highest number of bad air quality days since the mid-1990s? And did you know that on average, transportation makes up 21% of a student's carbon footprint? Stop by this event to learn the many ways that you can help reduce air pollution, fight climate change, and make a positive difference! 
                                                                                                                       No registration is required, just drop by!
---
Image

Understanding the Climate Crisis & How to Turn it Around (virtual event)
Brought to you by: CSULB Office of Sustainability
Monday, October 11 | 12 - 1pm
Tune in for a presentation that will broaden your understanding of the climate crisis and empower you with knowledge about the available solutions for mitigating the impacts of a warming planet.
---
Image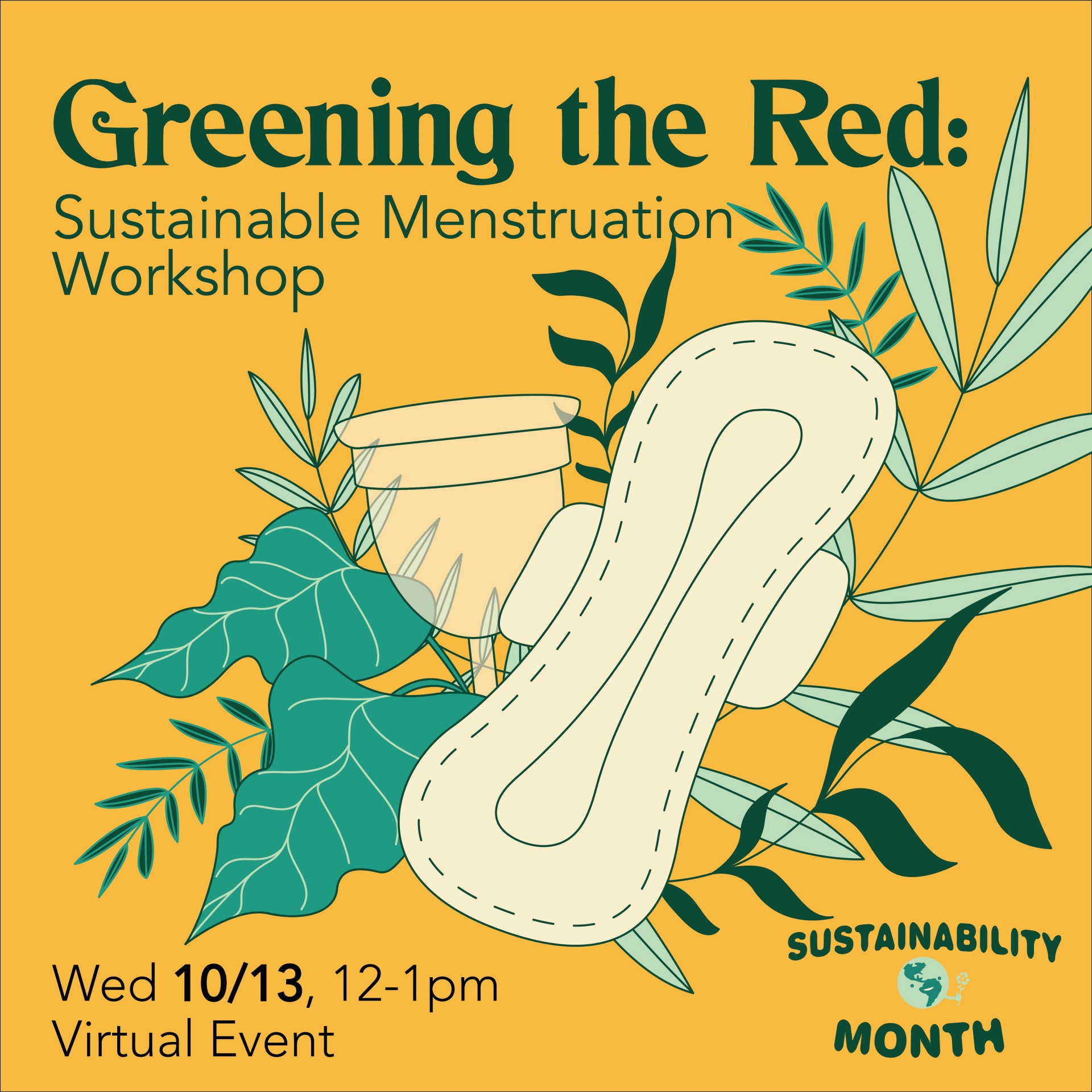 Greening the Red: Sustainable Menstruation Workshop (virtual event)
Brought to you by: Student Health Services
Wednesday, October 13 | 12 - 1pm
This workshop will explore sustainable products to use during one's menstruation. We will learn about the environmental impact of standard products, what types of products are available, how to use them, and which would be most suitable for you!
---
Image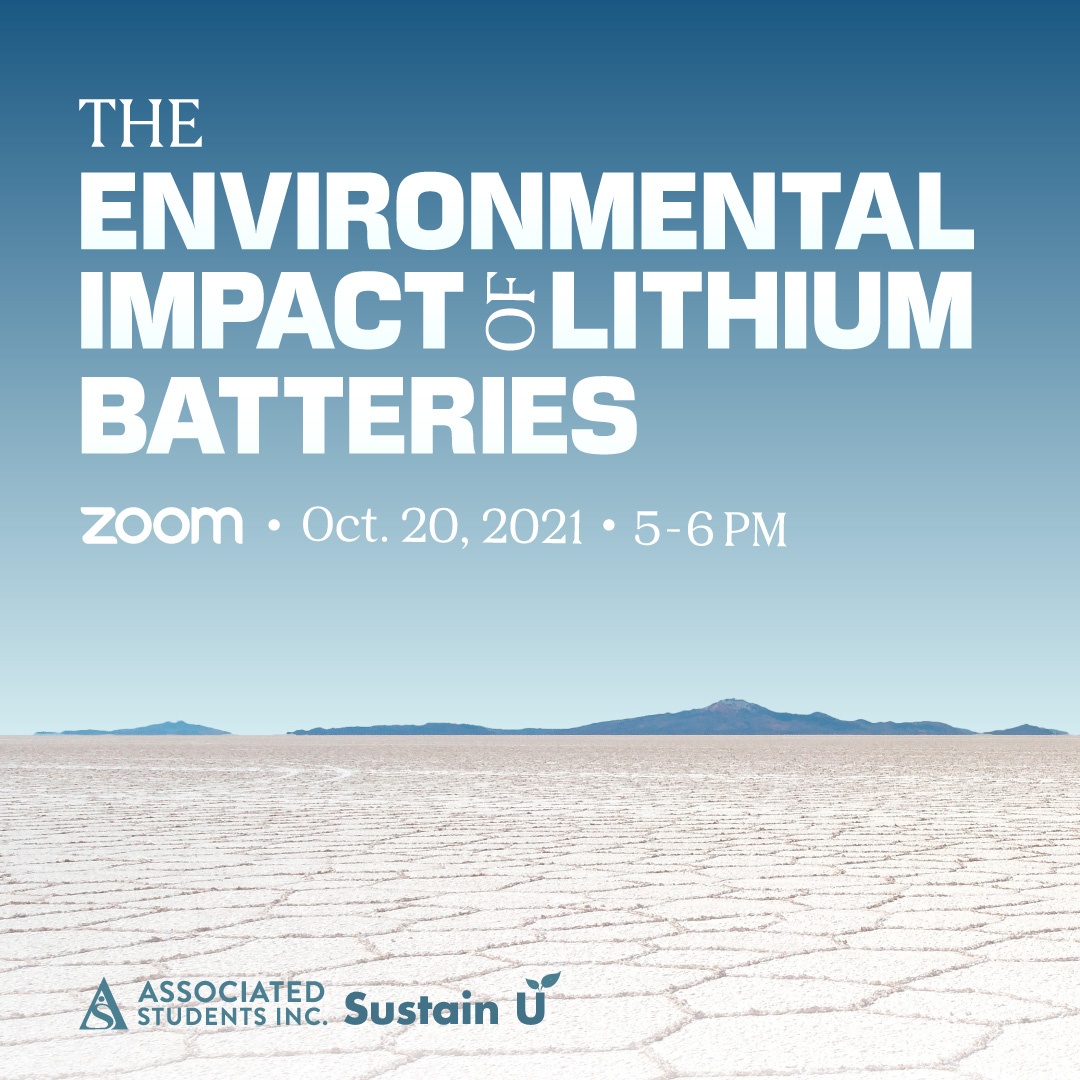 Environmental Impact of Lithium Batteries (virtual event)
Brought to you by: Sustain U
Wednesday, October 20 |5- 6pm
Have you ever wondered where the battery that powers your phone comes from? Join Sustain U for this virtual workshop to learn about why lithium batteries are increasing in popularity, how the materials to manufacture lithium batteries are extracted from regions of South America and Africa, and the negative effects of the non-sustainable extraction methods on the ecosystems of those regions. Additionally, this workshop will educate students about battery disposal centers near the university and promote recycling and safe disposal of batteries.  REGISTER
---
Image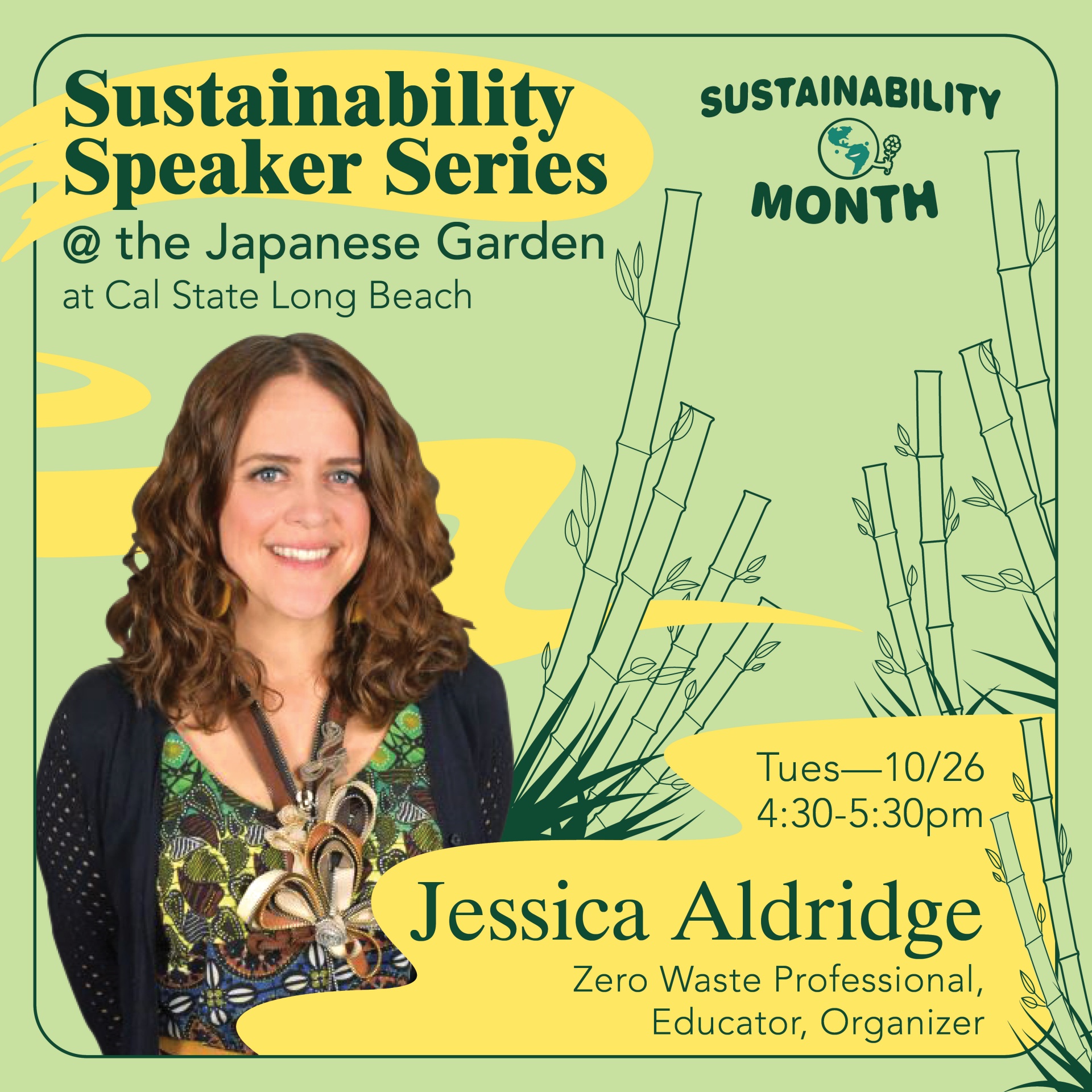 Sustainability Speaker Series @ the Japanese Garden
Brought to you by: President's Commission on Sustainability, Office of Sustainability, and Earl Burns Miller Japanese Garden
Tuesday, October 26 | 4:30 - 5:30pm
Join us for the first event in our year-long Sustainability Speaker Series. This monthly series will bring compelling experts and influencers from diverse fields to educate our campus community about a range of sustainability topics. Each 45-minute talk will be followed by Q & A with our guest speakers so bring your curiosity and your questions! The first featured speaker will be Jessica Aldridge, a long-time environmental steward, community organizer, and waste industry leader with more than 15 years of experience working alongside nonprofits and community groups.                 
---
Image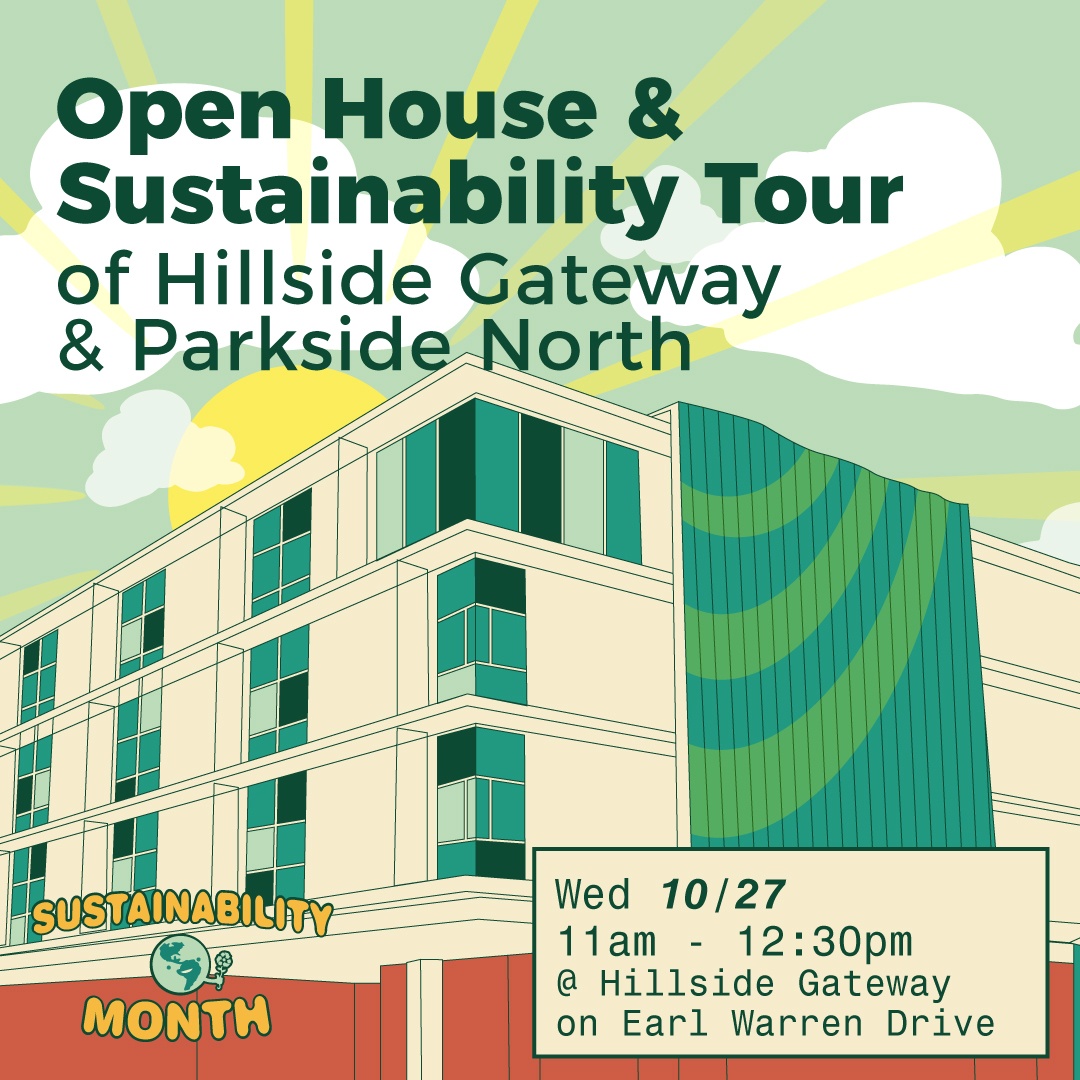 Open House & Sustainability Tour of Hillside Gateway and Parkside North (on-campus event)
Brought to you by: Office of Sustainability & Housing and Residential Life
Wednesday, October 27 | 11am - 12:30pm
The new Hillside Commons building, Housing Administration building and Parkside North residential building are three of the greenest buildings at CSULB! Come to an open house to learn about the innovative sustainability features of each building and take a tour to see for yourself!                                                                           No registration required, show up at the Hillside Gateway on Earl Warren Drive
---
Sustainability Month Committee Sponsors & Partners:
---