Why stop at just celebrating Earth Day, when you can celebrate Earth Week! Get ready for some FREE, eco-friendly giveaways, activities, and special events at The Beach all week long starting Monday, April 22nd through Friday, April 26th. 
Support Beach Pantry by bringing non-perishable food items and toiletries to donate at any of these events.
Here's the rundown for the week:
---
Monday, April 22
USU Southwest Terrace
11 am - 1 pm
Kick off this year's Earth Week celebration with live music, DIY eco-crafts, screen printing, and so much more!
Brought to you by ASI Beach Pride
---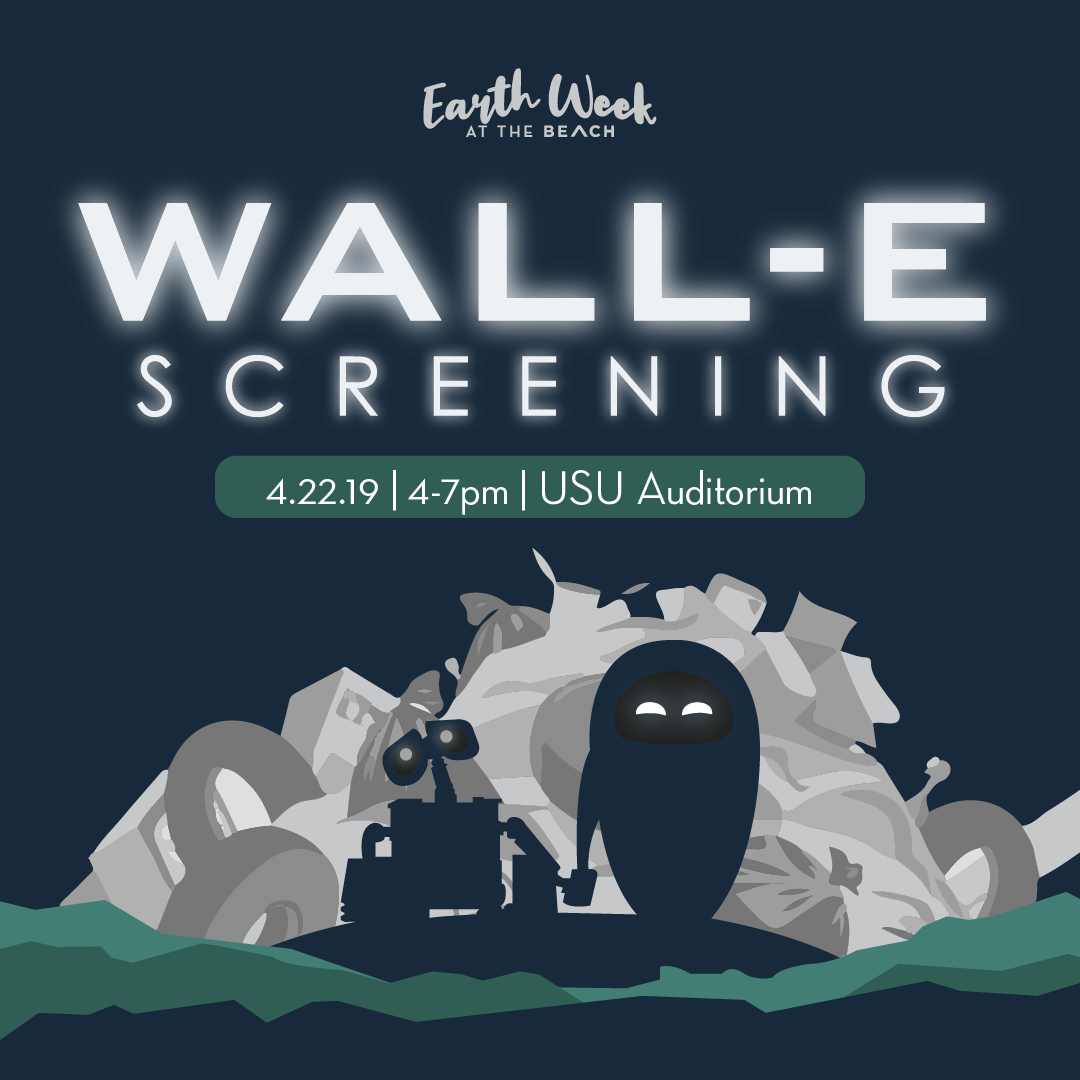 Monday, April 22
USU Auditorium
7 pm - 10 pm
Journey to the future for a special, outdoor screening of Pixar's Wall-E. FREE popcorn & giveaways!
Brought to you by Sustain U
---
Tuesday, April 23
USU 303
11 am - 1 pm
Let Sustain U break it down for you! Stop by to learn composting basics and enter for chance to win a FREE compost bin. 
Brought to you by Sustain U
---
Tuesday, April 23
In front of SRWC
4 pm - 6 pm
Come plant some herbs and vegetables of your own! FREE materials, seeds, and soil will be provided.
Brought to you by Beach Balance, Sustain U, Grow Beach and ASI Beach Pride
---
Wednesday, April 24
4 pm - 7 pm
Earl B. Miller Japanese Garden
This free annual event brings together student, faculty, staff, and Long Beach community sustainability leaders for a fun evening of mingling, music, food, and the student Sustainability Project Showcase.
Presented by the Office of Sustainability and The Earl Burns Miller Japanese Garden
---
Thursday, April 25
2 pm - 4 pm
The Nugget
Test your eco-expertise at this Earth Week event! Enjoy meatless pizza and the chance to win up to $200* to Sprouts! *$50/team member. Max 4 per team.
Brought to you by Sustainable Transportation
---
Friday, April 26
9 am - 4 pm
USU Ballroom
This day-long conference invites the public to engage in discussion through moderated panels about our current state of the environment. Snacks and refreshments will be provided throughout the day. 
Brought to you by the Student Sustainability Coalition
---
Earth Week Sponsors & Partners: