About YSC
Young Scientists Camp is a two-week program at California State University Long Beach (CSULB) for 2nd-8th grade students.
Since the year 2000, more than 3,650 campers have spent time with us learning science and learning to think like a scientist. The budding scientists engage in hands-on science investigations, meet CSULB scientists, and take field trips on and off campus while working in the college's science laboratories.
Image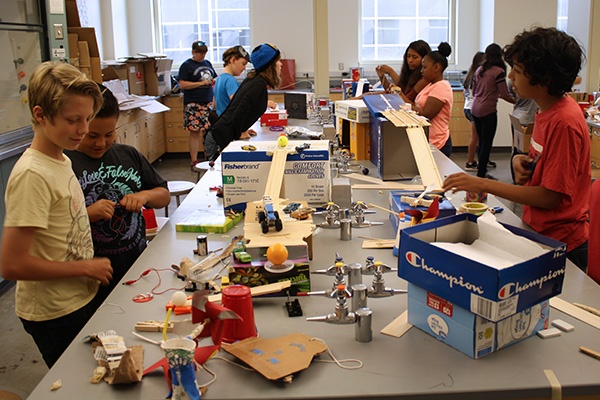 We are pleased to also offer a physical science program for girls entering 9th-12th grades. This special program, Phun Physics 4 Phemales, features an all-female teaching staff who aim to encourage girls to pursue the physical sciences in high school and beyond.
Image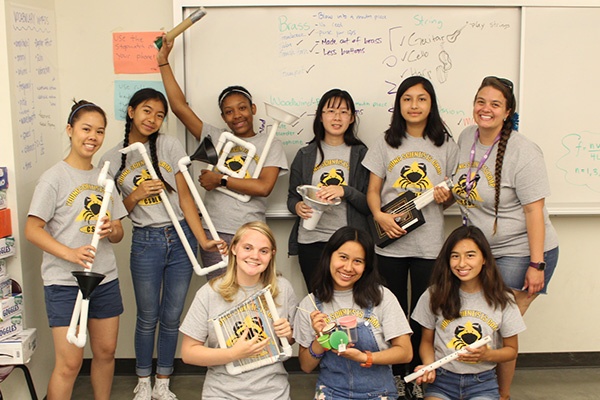 Our teaching staff includes area teachers and CSULB future teachers who work together to provide your kids with a great, hands-on science enrichment experience. We know that science and science related fields open doors for the future. Our friendly and knowledgeable staff will create a safe and enjoyable learning environment for your child.
Image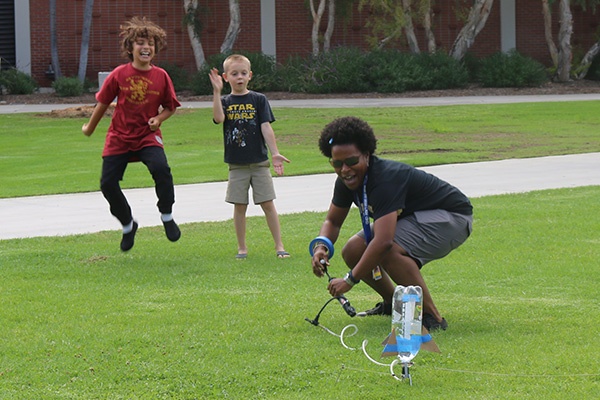 We make science fun! Young Scientists' Camp is a memorable experience that your child will never forget.
SEE US Succeed!
We also host SEE US Succeed!, a summer science camp program for Long Beach Unified students experiencing homelessness. Please consider making a donation to support campers for that program. You can give directly or include an extra gift when you register for camp.
Reviews from Campers and Parents
Campers and parents from previous years had this to say about their experiences at Young Scientists' Camp:
This is our 2nd year signing up for camp and can't wait to sign up next summer! This program offers daily hands-on experiences for our kids to explore and learn from. I'm a parent and also an elementary school teacher and I highly recommend this program to any children ready to learn and have fun!
- Parent of 3rd grade camper
Amazing forensics camp- our son thoroughly enjoyed!
- Mother of 6th grade camper
Most exciting and educational camp.
- Hana, 2nd grade camper
Physics camp was a lot of fun. There was a lot of hand on stuff and everything we learn prepared me for taking physics in high school.
- HS Girls Physics camper
My daughter was more confident about physics in her high school physics classroom. She became a leader in her class, helping other students understand complex topics that were covered in the "physics for girls" science camp.
- Mother of HS Girls Physics camper
My son thoroughly enjoyed the summer scientist camp. I found that throughout the year, he would tell me about things he remembered from camp -- like where volcanoes are located in California. When we talked about earthquakes, he said, 'I can make a seismograph! All I need is a pen, a string, a box, and some paper.'
- Parent of 5th grade camper
I like everything about science camp!
- Maxwell, 3rd grade camper