Honorary degree: Beach supporter Louise Shakarian-Ukleja rises to meet the challenges of students
Louise Shakarian-Ukleja is moved whenever she walks into the lobby of the Shakarian Family Student Success Center and sees the contemporary and colorful mural with the inspiring words RISE UP.  
The phrase gives meaning to her life's work of improving the lives of students with learning challenges beginning at the K-12 level and recently at Cal State Long Beach. This mission led Shakarian-Ukleja to make an investment that met the needs of a wide range of students. Establishing the Leading, Educating and Developing Students (LEADS) initiative in 2019 has helped thousands of underserved students with life challenges.
Housed in the Student Success Center, these comprehensive services, such as Guardian Scholars (for foster youth), Mental Health and Wellness, and the Bob Murphy Access Center remove barriers enabling students to "rise up."
"It's to encourage kids, to let them know that they have a lot of potential," Shakarian-Ukleja said of the mural in the building that bears her family's name.  
Her passion and work for the wellbeing of students — beginning at the elementary school level and continuing at The Beach — has earned Shakarian-Ukleja an honorary Doctor of Humane Letters (L.H.D.), which will be awarded May 17 during the College of Education Commencement ceremony. 
"I am especially proud of my involvement the past three years with LEADS," Shakarian-Ukleja said. "This transformative gift is a trailblazing effort to develop support for disadvantaged and underserved students so they can earn their college degree. Our goal is that it will become a national model for other universities."
Image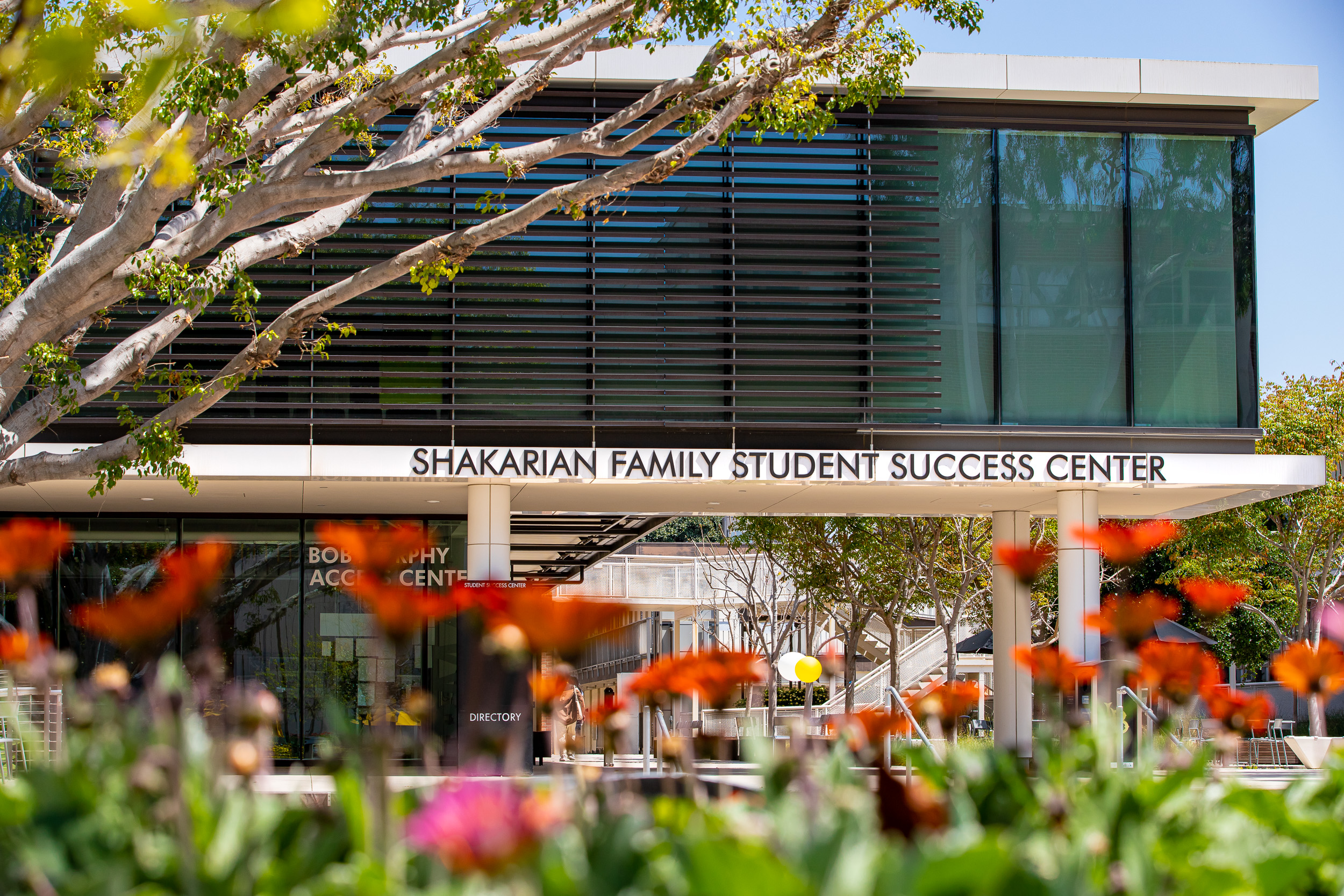 President Jane Close Conoley pointed to Shakarian-Ukleja's devotion to supporting the needs of students as to why the longtime supporter deserved to be honored. 
"Through the high-impact LEADS gift, Ms. Shakarian-Ukleja is not only furnishing resources to enhance and expand existing programs and services, but also to develop and implement new programs and services that are building on the university's strong record of success in supporting the academic progress, as well as the health and wellness, of students with special needs," Conoley said. 
Shakarian-Ukleja's motive for her investment in 2019 goes deeper than a gift of resources. She realized that students today face many challenges, whether it's learning, emotional, physical or financial, and she wanted to help alleviate these challenges. 
"I didn't want to build a building. I didn't want to endow a chair. I wanted the resources that I gave to go to the programming to build all the LEADS' initiatives," Shakarian-Ukleja said.
Shakarian-Ukleja said she has routinely received reports on how Beach students are progressing with the help of such programs as Guardian Scholars or Mental Health and Wellness. The results, on paper, are amazing.  
What she heard from the students themselves was overwhelming and touching. In 2022, a student from each of the Success Center's programs was invited to their annual luncheon and asked about their experiences and how they were motivated by the directors and mentors.  
"They talked with brutal honesty about how their childhood trauma still affected them," she said. "And even though these were kids who were seeking impressive and sophisticated degrees, they were very dependent on LEADS' services."  
Shakarian-Ukleja's passion for students started at home. Her then-young daughter was diagnosed with auditory and visual processing issues and Shakarian-Ukleja began searching for programs that could help. She sent her daughter to a Montessori school, then tried the public schools.  
"Nothing was a perfect fit," she said. "So, I thought, if you can't find it, create it."  
Drawing upon the entrepreneurial spirit of her father, David Shakarian, the son of Armenian immigrants, who founded General Nutrition Corporation, Shakarian-Ukleja consulted with Dave Sanfilippo, who was then-director of CSULB's Disabled Student Services, for advice on starting a program for students with learning challenges. The Bob Murphy Access Center, located in the Student Success Center, now houses services for students with disabilities.
Shakarian-Ukleja challenged a private school principal with the concept, and in 1990, Opportunity Schools was founded. This adaptive learning program was designed to meet the needs of private school K-12 students with mild to moderate learning disabilities. Based in Long Beach, Opportunity Schools is a research-based instructional methodology taught by trained teachers. For high school students, Opportunity Schools refers their college-bound students with learning challenges to The Access Center (formerly Disabled Student Services) at CSULB. 
"I wanted to help underserved college students be successful, knowing that their need could be supported by the programming we created at CSULB," she said. "I feel like the words RISE UP on the wall in the Student Success Center reflect my personal mission statement of helping people realize their full potential."