Honorary Degree: Desire to give back fuels CSULB engineering alumnus Said Hilal
Surrounded by rolling green mountains in south Orange County, Applied Medical runs off energy generated on the campus, showcasing the company's eco-friendly dedication and the innovation of its founder, Said Hilal '72, '76 and its team members. 
Making a positive difference – to the planet and the lives of others – is the fuel that motivates him.  
Hilal's desire to create change also fueled the idea to start Applied Medical in 1987, with the mission of bringing integrity to the healthcare field and making innovative and affordable surgical devices for caregivers. 
"People are usually givers or takers. Givers try to not walk away with more than they gave, they feel more comfortable giving than receiving," he said. "If we are fortunate in life, we'll run into many givers. Not only do they give, but they also teach us about the beauty of helping others. I really believe in giving and I've been grateful to run into many givers."  
His passion for giving back – to The Beach and to the greater business community – along with his successful, four-decade career, has earned him an honorary Doctor of Humane Letters degree from the College of Engineering at next week's Commencement at Angel Stadium of Anaheim. 
Applied Medical is a premier healthcare organization employing 5,300 team members, including over 300 Beach alumni, with an international supply chain that reaches 80 countries. The company designs, develops and manufactures enabling surgical devices and modalities for minimally invasive surgery while reducing costs. 
Hilal's motivation to help mankind is reflected in his immense impact on Cal State Long Beach. He serves on the 49er Foundation Board and the COE's Dean's Advisory Council and is a major supporter of the College of Engineering and College of Business.   
"In recognition of Mr. Hilal's many outstanding accomplishments and ongoing dedication to supporting the next generation of diversely talented engineering practitioners and leaders, CSULB honored Mr. Hilal with its Distinguished Alumnus Award in 1996," said President Jane Close Conoley.   
Image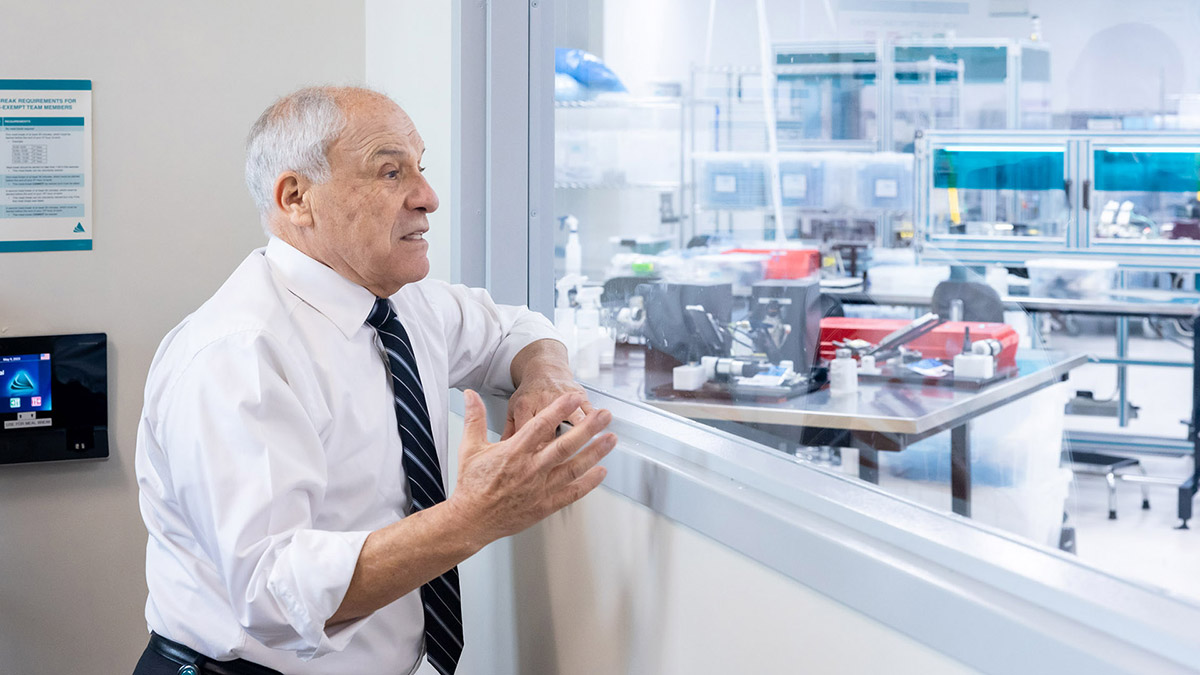 Hilal said he's touched to be honored by his alma mater. 
"CSULB recognizing me with this gift absolutely takes my breath away," Hilal said. "I love the wording they used. It wasn't about what I did, it was fundamentally about living a life that can be a good example. That was an honor. It's beyond me, it's extremely touching."  
Along with welcoming many CSULB graduates on the Applied Medical team and being charitable with endowments, Hilal has been a keynote speaker at the COE Distinguished Lecture Event and has hosted the Beach Engineering Student Success Team on Applied Medical's campus for an interactive hands-on tour. 
"The whole CSU system is based on heart. It's based on the concept that education is a good path for peace and prosperity for mankind," Hilal said. "If people can take care of themselves and their loved ones, they can then help take care of society and the world will be better."  
Much of Hilal's philanthropic perspective stems from his personal morals and his goal to improve mankind. He also recognizes the people around him and the CSULB professors in the Mechanical and Aerospace Engineering Department who left a lasting impression on him – specifically, Professor Emeritus C. Barclay Gilpin, Ph.D., in Hilal's graduate program, and the late Professor Emeritus Simon DeSoto, Ph.D., who was "an inspiration" to Hilal as he was pursuing his master's degree.   
 "The professors who made the biggest impact on me were the ones with heart," he said. "They prepared me to go out and do the right thing and help others."  
The hands-on impact the professors had on him continued even after he graduated. 
 "Thirty-two years ago, Applied Medical was a start-up. Anytime we ran into an issue, all we had to do was visit Long Beach and ask for help," he said. "CSULB never hesitated to support its community."   
His former professors planted a seed of giving back. Now, Hilal makes it a point to team up with Beach graduates, who he commends for being well-prepared for a hands-on career. 
"What the world needs today is not a workforce, the world needs progress," he said. "Progress requires a think force, a cooperation force, an imagine force, an innovative force, a make-a-difference force. What I love about CSULB is it's creating all those things."