Honorary Degree: Top designer Phillip Lim '98 says he owes his start to The Beach
He has become one of the top independent designers in the United States, with celebrities such as former first lady Michelle Obama, Kim Kardashian and Beyoncé wearing his dresses and accessories on the red carpet or at major events. 
And he says he owes the start of his career to Cal State Long Beach.  
Fashion designer Phillip Lim '98 is receiving an honorary Doctor of Humane Letters degree during the College of the Arts Commencement ceremony on May 16. In her letter to Lim, President Jane Close Conoley said the Doctor of Fine Arts degree "will be awarded in recognition of your entrepreneurial vision, your pioneering contributions to design, and your enduring status as a leader in American fashion." 
"It's an honor and a surprise," Lim said. "Growing up, being the product of immigrants, our parents always wanted us to be doctors, lawyers and engineers. I am not any of the above, but now I can tell my mom, 'Look, I can make this happen. I can be a doctor, too.'" 
Image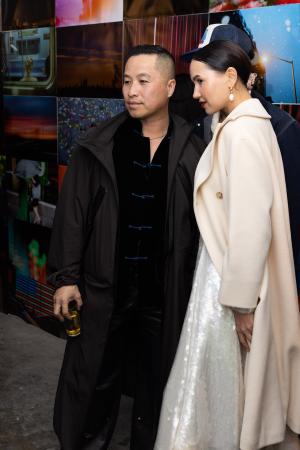 Lim, who lives in Manhattan, has established a popular and respected fashion house, 3.1 Phillip Lim. His outfits and accessories are featured in more than 400 locations worldwide, and he has opened standalone stores throughout the U.S. and Asia.  
His collaboration with Target in 2013 produced an affordable line of men's and women's apparel and accessories, and became one of the most popular collaborations the retail giant has ever had in its designer collection project. 
But Lim's beginnings were humble, growing up the sixth child of Chinese immigrants who escaped the Khmer Rouge in Cambodia and lived in a refugee camp in Thailand before being sponsored to relocate to the United States. His mother, a seamstress, still lives in Huntington Beach in the house where he grew up. 
Lim followed his parents' aspirations by first majoring in finance at CSULB. But he wasn't crazy about that field. 
"A couple years into it, I took an accounting class, and thought, 'This is not for me.' I walked out. I remember I was walking toward the (Family and Consumer Sciences) building, and I was always seeing the mannequins in the windows. I met Dr. (Sue) Stanley (then associate dean of the College of Health & Human Services) and she said, 'Young man, may I help you?' And I said, 'Yeah, I'm curious what this is about.' "  
Stanley told him about the fashion program at The Beach, and Lim changed majors that same day. 
"I remember her being so kind, and looking back, it was meant to be," he said. "That's how it all started." 
Other CSULB instructors who were influential include Susan Marshall and the late Jean Hardy. 
"She was so incredible," Lim said of Hardy. "She was a fierce advocate for thinking outside the box, outside the curriculum. We had such a special connection." 
After graduating from The Beach, Lim moved to New York City, where he soon made a name for himself, co-founding the 3.1 Phillip Lim line with friend Wen Zhou.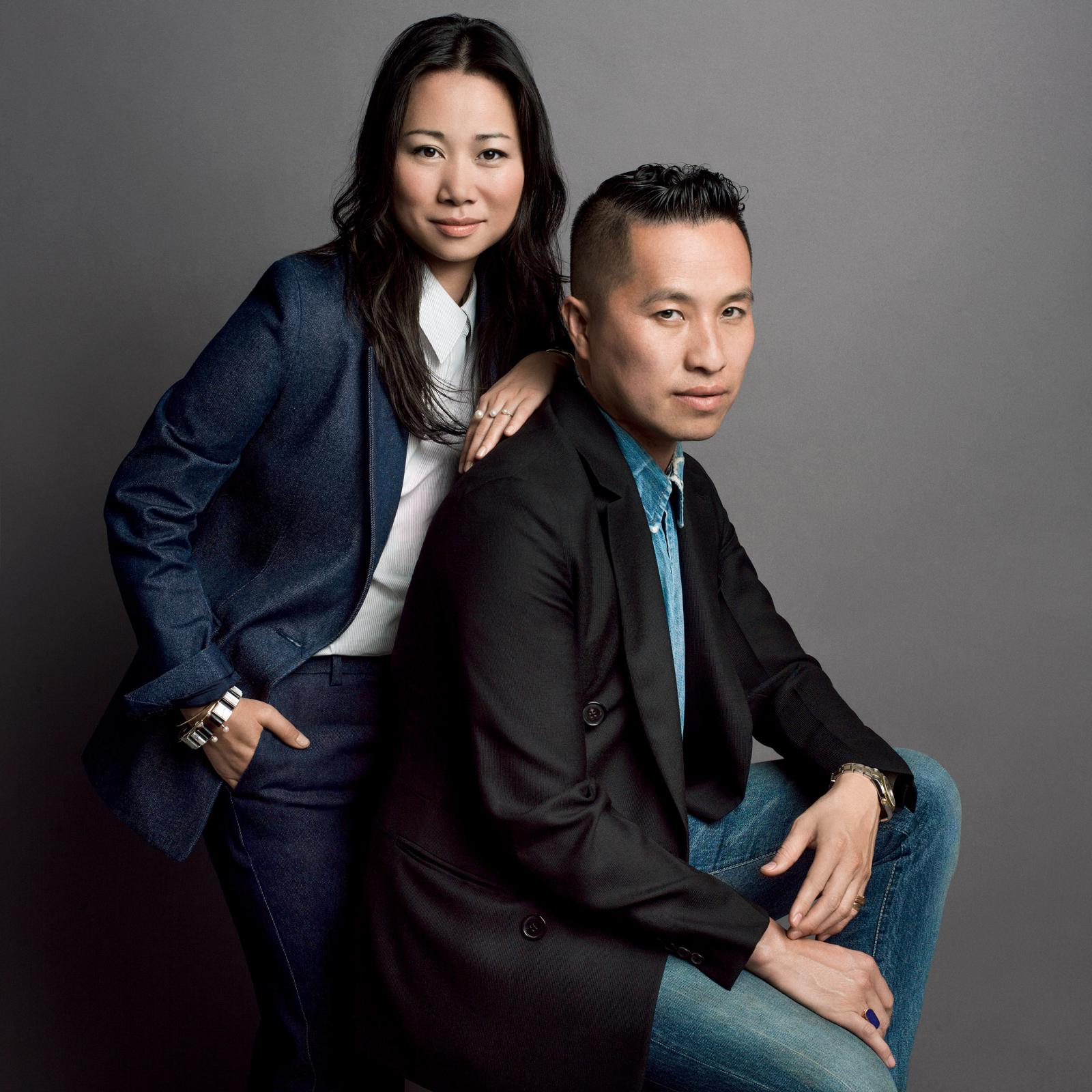 Lim won the 2007 award for Emerging Talent in Womenswear from the Council of Fashion Designers of America (CFDA). The same council awarded him the Swarovski Award for Menswear in 2012. 
His designs are clean, chic and more affordable than some of the other couture heavy hitters that he's compared to. 
Lim had the honor of dressing the first lady during President Obama's 2011 state dinner with leaders from China. In a private meeting, the president and first lady personally thanked Lim for his metallic forest green matching jacket and dress. 
"My mom hangs the portrait of me shaking the hands of President Obama in her home," he said. The Obamas "are the epitome of grace, class, love, inspiration. I'm such a fan boy. I could not speak more highly of these human beings." 
Lim is also known as being one of the co-founders of the Stop Asian Hate movement, which was a broad, nationwide effort but had beginnings as a community fund on GoFundMe. To date, that fund has raised more than $7 million for Asian and Asian American victims of violence and hate speech, which were particularly prevalent during the pandemic. 
"It's been incredible to see the community come together and come into its own. I'm so proud to be a part of it." 
In 2022, the CFDA gave Lim and four others who formed "House of Slay" a Positive Social Influence Award for their efforts. 
"The effort continues," he said. "I'm not an activist, I'm a fashion designer. But we can all play a role and become activated." 
Lim's advice for the class of 2023 and other students who are interested in fashion:  
"Before you even graduate, when you can, take internships. Not everyone is cut for the same job or career path, but within this industry, there's room for you." 
However, those starting out as interns shouldn't get too precious. 
"That would be the worst approach," Lim said. "The ones that usually succeed are those that are willing to learn. Nothing is really given to you or owed to you. And it's a really competitive environment. Make yourself available, useful and unforgettable."  
Click here to view a gallery of 3.1 Phillip Lim fashions and celebrities wearing his outfits.