CSULB landscapes: 5 best views of The Beach
Published October 17, 2022
Built on a hill, Cal State Long Beach's campus has its fair share of great views that provide a nice break from the day-to-day.  
From the top of University Library to an almost hidden balcony on the Molecular & Live Sciences Center, students, staff, faculty and neighbors can take in multiple views that The Beach offers.  
So, when you need a breather or want to study with a view, check out these five locations on campus:
Upper floors of University Library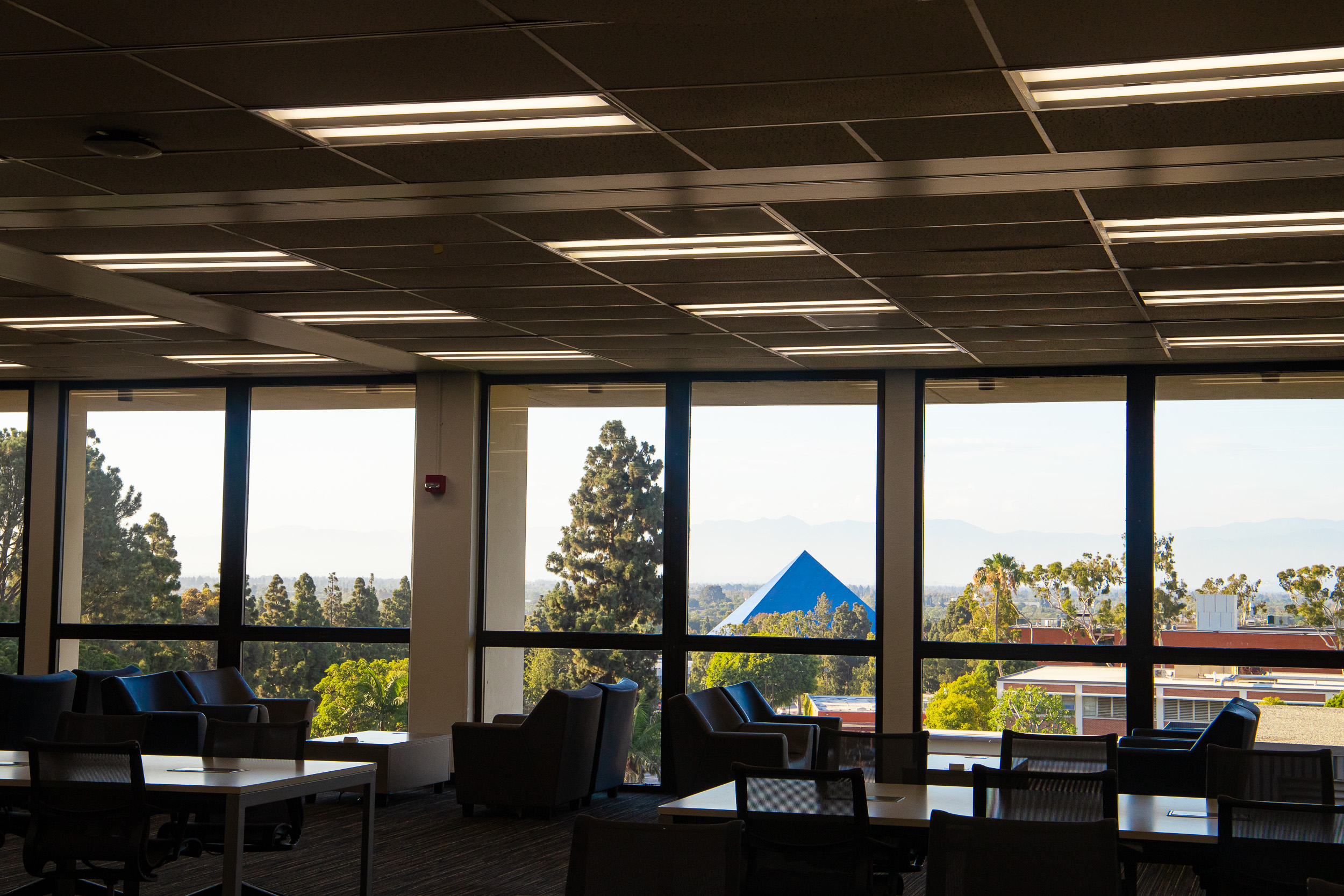 Since it sits atop the hill, University Library is a great place to take in campus landscapes. Take the elevator or stairs to the fifth floor of the library, and you'll be treated to some fantastic CSULB vistas. The windows face north and offer a scenic view of Walter Pyramid and the rest of upper campus.  
Walter Pyramid parking structure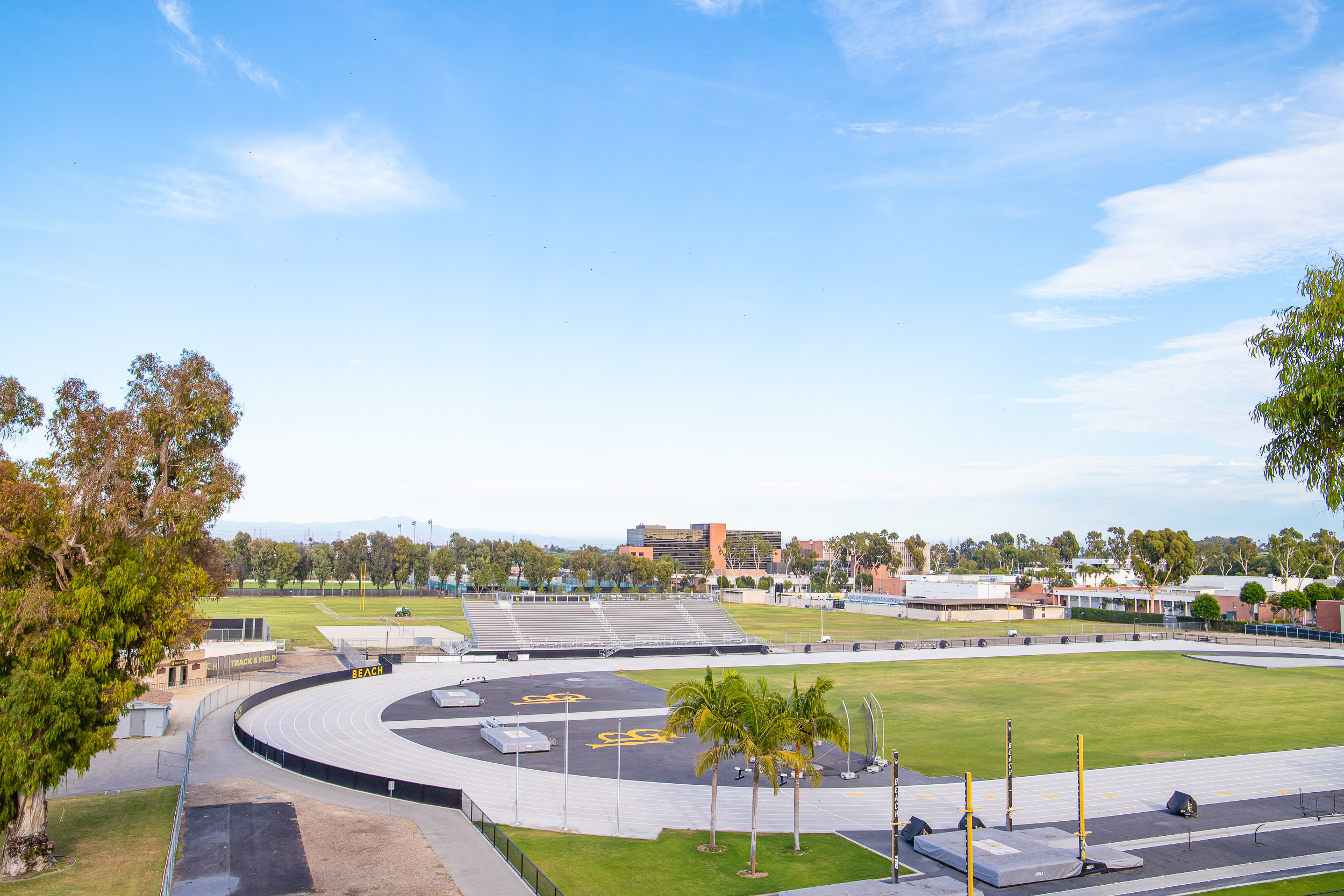 Walter Pyramid Parking Structure offers better views of lower campus, and the Long Beach State Athletics track and field. The structure has six floors, which can be accessed by stairwell or elevator.
Top of the USU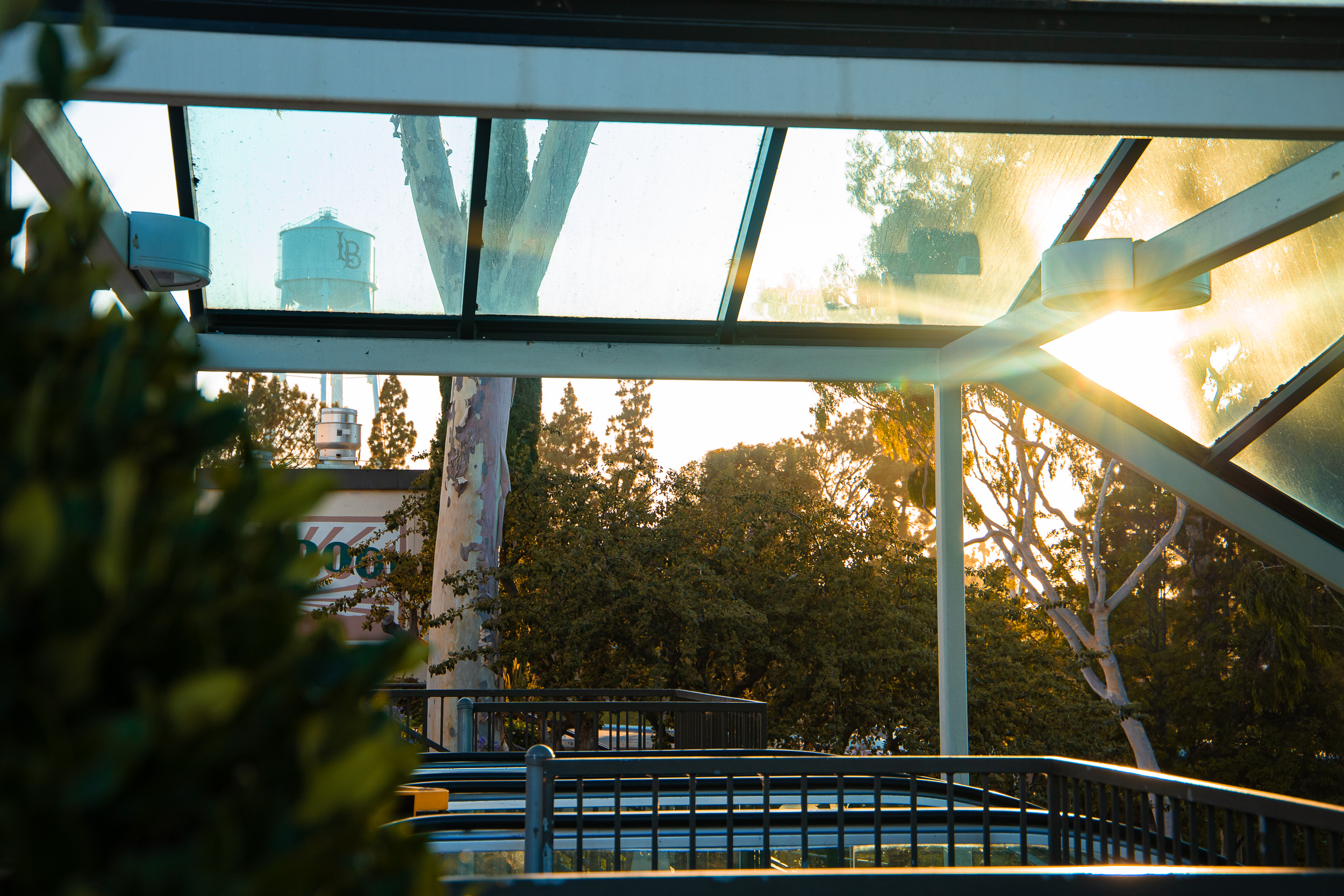 When campus was built out in the 1960s, architect Ed Killingsworth and his firm drew up a plan that centered campus around a University Student Union to be constructed, quite literally, into the hill.
Because of its height, the top floors of the USU have great views. Try looking out by the Coffee Bean or from the top of the escalators for an overview of campus.
Balcony on the Molecular Sciences building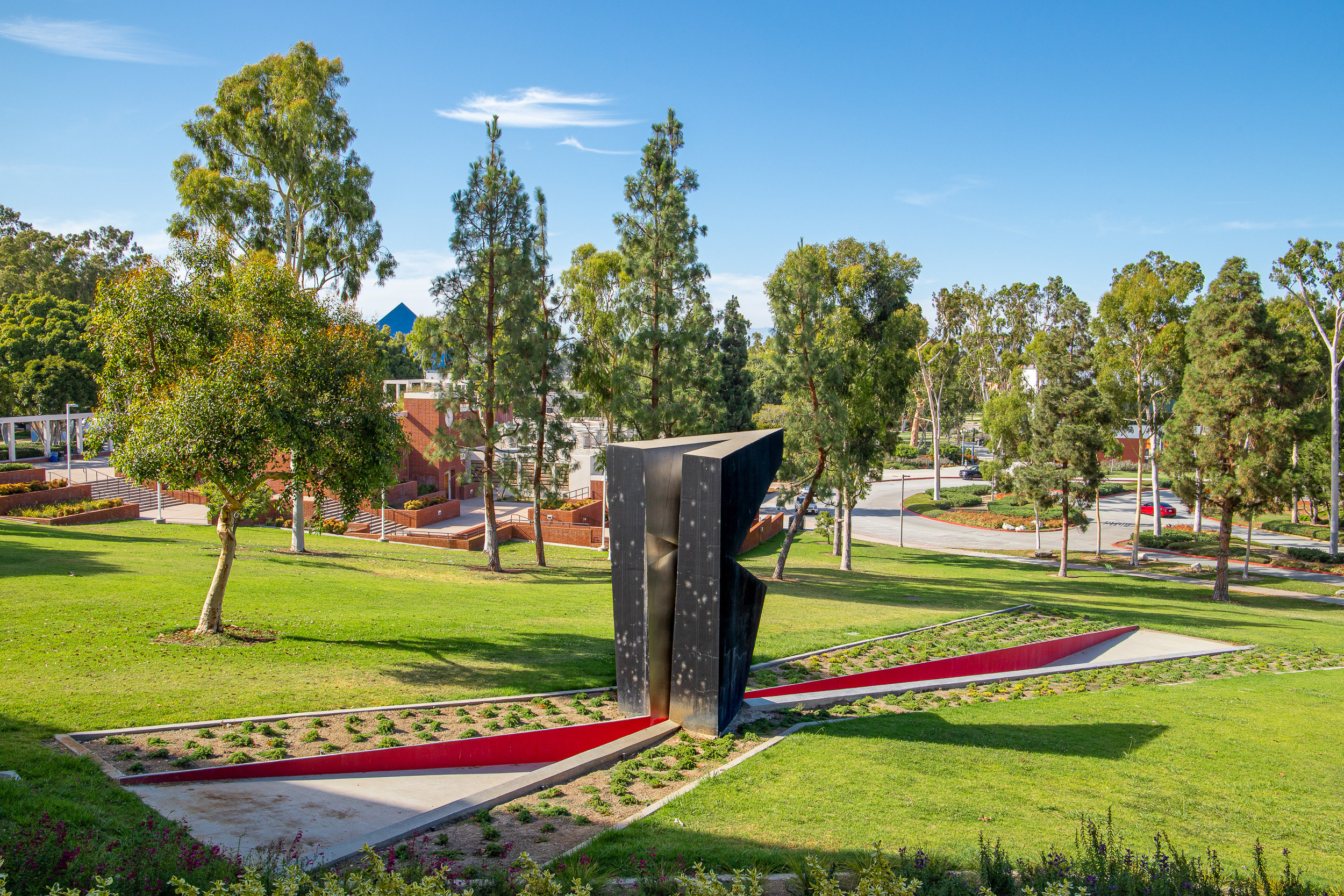 On the outer edge of Hall of Science and its Molecular & Life Sciences Center is an almost hidden balcony that looks out over the green hill. From here, you can get a good view of the water tower and the Central Plant.  
Shakarian Student Success Center glass wing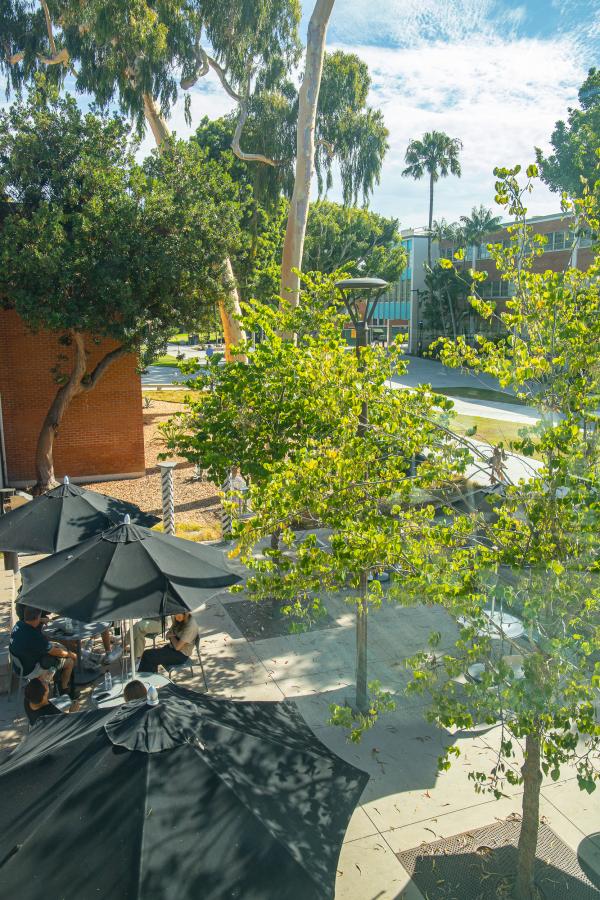 From the second-floor stairwell of the Student Success Center (also known as Support Services), you'll be inside a glass structure looking out on a great view of upper campus. Because the windows face west, you get a good view of the psychology buildings as well as the main walkway that connects upper quad to lower campus.