22 Must-Dos on Campus
Let's face it. Sometimes you need a break from studying, and campus takes up too much real estate on the east side of Long Beach to only be for students.
Image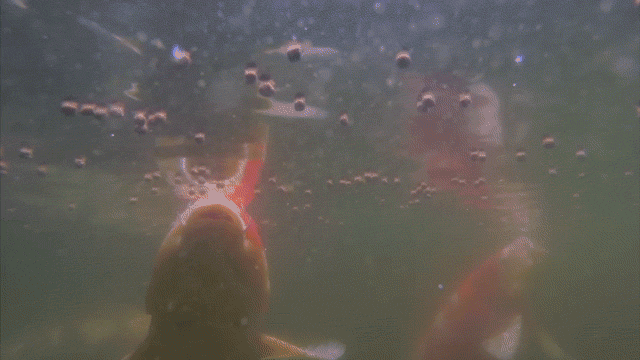 It's 1.5 acres of gorgeous green Japanese-style landscaping and structures beautiful enough to get married in. The garden, which boasts a large koi pond, is free for everyone and a quarter will get you a handful of koi food. Closed Saturdays and Mondays.
The Games Center on the first floor of the USU has 10 lanes and reasonable prices. $3.00/game for students; $3.50/game for staff; and $4.00/game for everyone else. Shoe rental ranges from $1.50 to $2.00.
You haven't lived until you've swum in a pool while hundreds of people walk by you. Dubbed the awkward pool because of its location near a high-traffic footpath, the USU pool is open during the academic year and the summer months. During fall and spring semesters, use of the pool is completely free for everyone (although it is only open during regular business hours). Groups can reserve the pool for private parties at $50/hour.
Image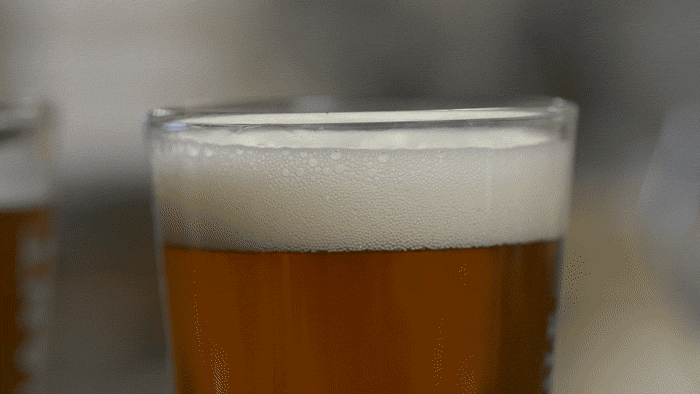 Thanks to Long Beach State students from a few decades ago who voted to allow alcohol on campus, some university restaurants offer beer and wine. The Outpost Grill is located on Deukmejian Way close to the Palo Verde entrance, which makes it less crowded than the centrally located Nugget. Get a beer and an order of the popular seasoned fries, find a spot near the TV and take in a game.
Image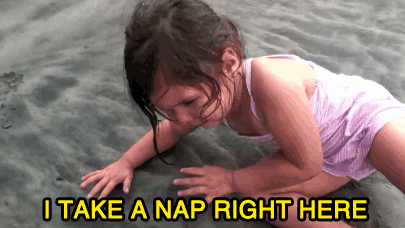 Sometimes, guys. Sometimes life is tiring and you just need to take a nap in a public place. The area near the McIntosh Building fountain is a great spot. It's a short walk from Seventh Street meaning it's just far enough toward the edge of campus to not get as much foot traffic. There's ample shade. Plus, that hypnotizing water sound people buy sound machines to fall asleep to.
6. Take a nap in an empty classroom 
We're not saying you should definitely do this, but you could definitely do it. There are fewer classes on Fridays, so that'd be your best bet. Just try not to be a creep about it.
7. Buy fresh produce at the Farmers' Market
Image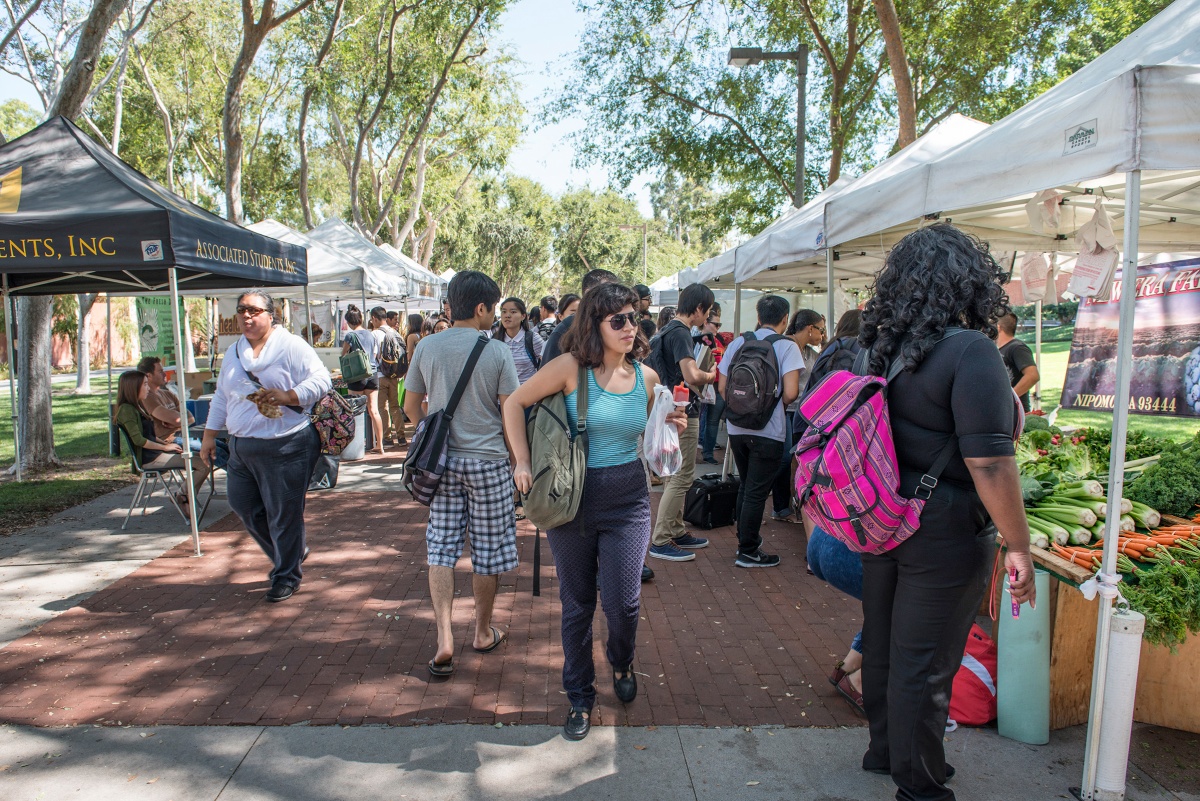 Brought to you by Associated Students, Inc., vendors selling fresh produce and prepared foods set up tents on Friendship Walk (North of USU) from 10 a.m. – 2 p.m. on Wednesdays. This year the Farmers' market starts on September 16 and 23rd and will continue every other week after that with the last market on December 2. Past vendors have included Homeboy Bakery, Pressed Juicery and Joe's Produce. Bring cash since not all vendors accept credit cards.
The Richard & Karen Carpenter Performing Arts Center offers a variety of music, dance, family, comedy and cabaret shows. It has a 1,074-seat capacity and the stage area was modeled after the David H. Koch Theater in the famous Lincoln Center for the Performing Arts in New York City. Bonus: a permanent exhibit dedicated to awards and memorabilia of the Carpenters music duo is open at all events and by appointment.
The Department of Dance puts on a number of dance concerts throughout the year featuring dance majors, faculty choreographers and guest artists. All shows are in the Martha B. Knoebel Dance Theater and cost $16 for students, faculty and staff and $20 for general admission.
Image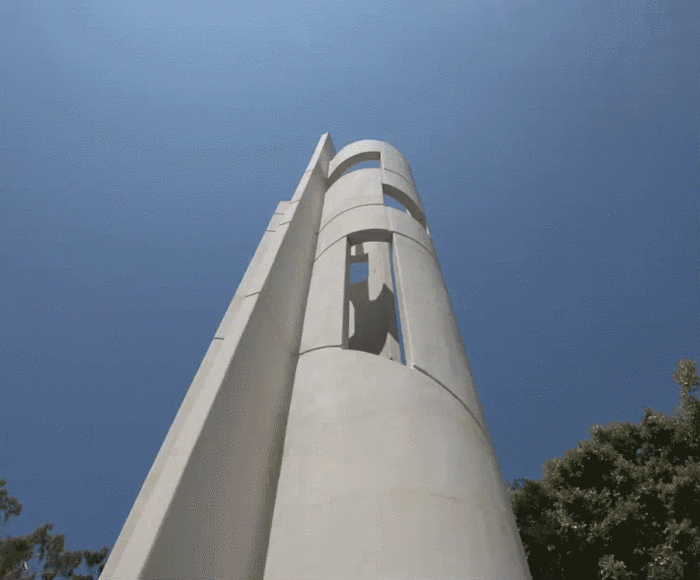 Did you know the university is home to 21 sculptures by some well-known artists? Scattered throughout the 320-acre campus, these gems are a must-see for art lovers. Docents from the University Art Museum will lead walking tours that cover approximately two miles. Tours last about two hours and you can bring a picnic to enjoy after. Contact Christina.Alegria@csulb.edu or 562.985.7601 to schedule a tour.
Image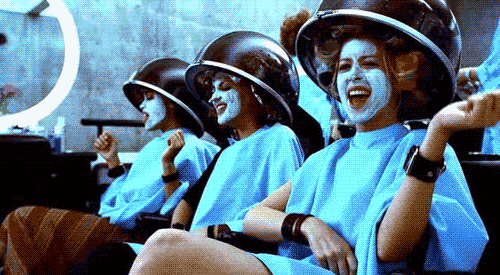 Yes, there is a salon on campus. Located on the second floor of the USU, men and women can get cuts for $17 and up and color for $65 and up.
The 25-foot SRWC climbing wall is free to students with a membership and available for private rental in three-hour time segments. A private three-hour reservation for a non-student group of six will cost $147 which comes out to a little less than $25/person. Prices are much lower for student members: Just $17 for a group of six.
One of the best things offered here: Anyone age 50 and older can sign up to take classes like Spanish, ukulele, foundations of investing and various computer classes (learning Photoshop, Windows and getting to know your iPhone/Android phone). Membership to take a class is only $40 for a full academic year ($20 for half of the year). Classes are offered on campus as well as at two locations downtown and at Leisure World senior community. Members can also join the LifeFit Center for $30/month and take fitness classes or use the gym facilities.
Every year on the second weekend in March, the American Indian Student Council organizes a Pow Wow to display the university's American Indian presence and showcase the culture. It's a two-day event featuring traditional dance, arts, crafts and foods like Navajo tacos, fry bread and mutton and beef stew. The next Pow Wow is March 12 and 13, 2016.
15. Learn to juggle
Image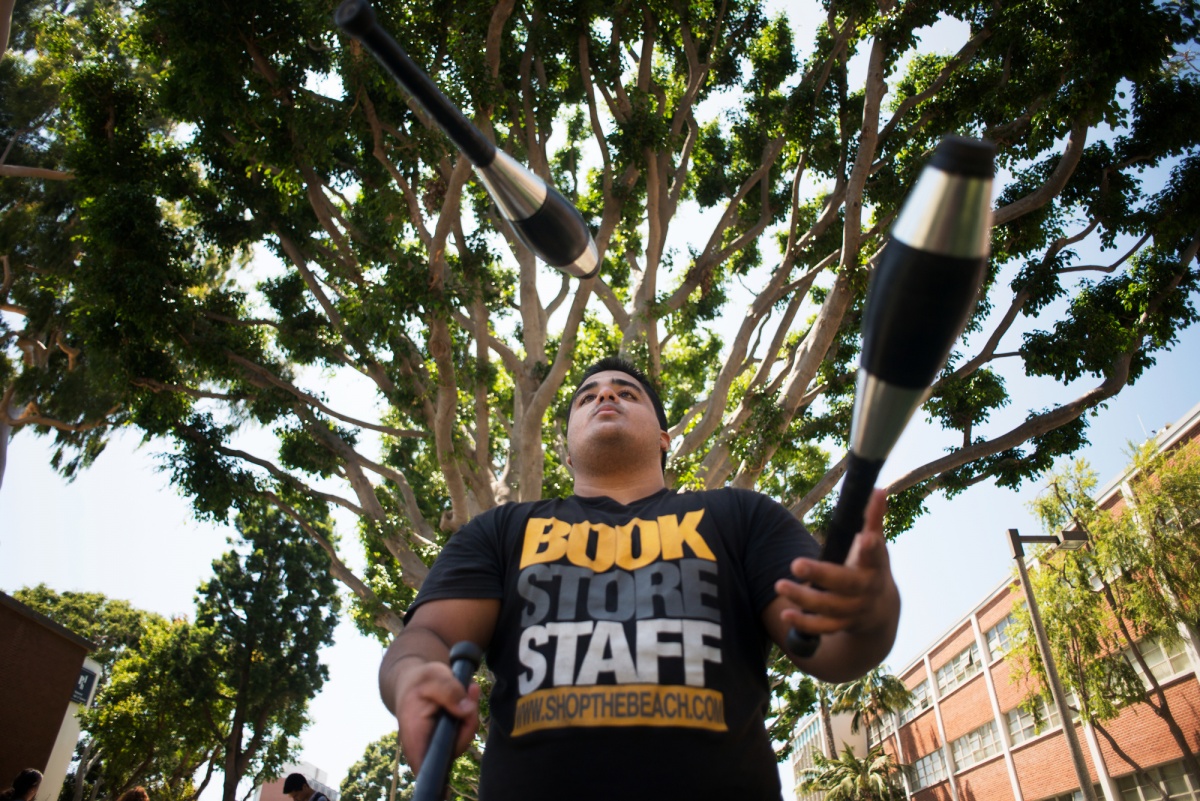 Beach Balls Juggling Club is well known on campus for blasting dub step and demonstrating their juggling tricks. The club meets on the grass near Faculty Office Building 3 (F03) and just hangs out together. Come by Monday – Thursday from 12 p.m. – 3 p.m. and watch, listen to the music, or even learn how to juggle.​
They say it's the largest student-led fashion event on the West Coast and it happens every spring semester. Students from the Fashion Merchandising and Design Department organize every aspect of the event where students showcase their designs and compete to show at Los Angeles Fashion Week. Tres chic.
OK, before you write this one off, hear us out. The library actually has super cool things in their special collections like original prints from artists like Ansel Adams and Käthe Kollwitz, rare editions and letters related to authors like Virginia Woolf, original film scores donated by MGM Studios, and, for history buffs, a great collection of documents from the Bixby family (yes, THAT Bixby). Bonus: there's a killer view of the ocean from the 5th floor.
Image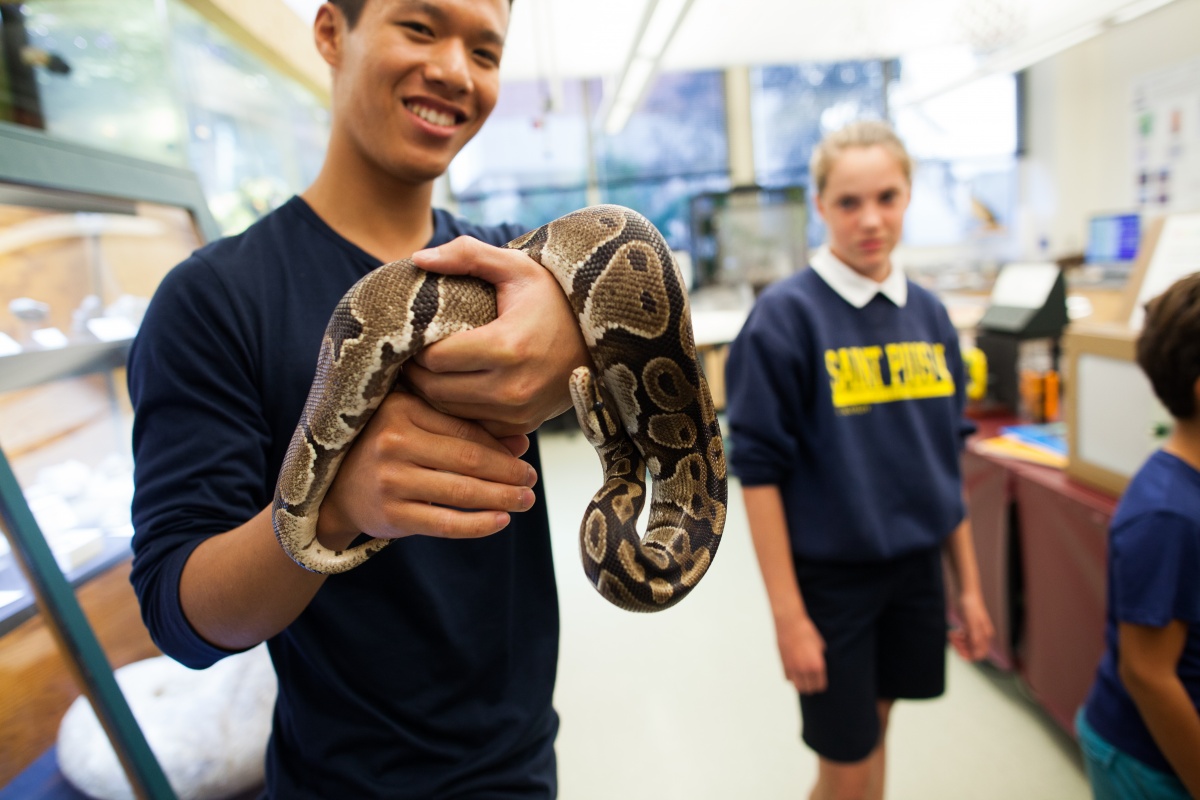 This is a perfect place to bring kids. The Science Learning Center is meant to be hands-on. There are lots of buttons to push, knobs to twist and reptiles to touch. It has a range of exhibits including a terrarium, a seismograph and a touch tank of marine creatures. It takes about 30-45 minutes to explore and experience all the exhibits. Groups are encouraged to schedule in advance. Admission is free, but a $1 donation is appreciated.
This is a must-do because A) You need to go inside a pyramid – one of only four true pyramids in the whole country, to be accurate. Plus, it was designed by a Long Beach architect, so we're proud to be an iconic building in Long Beach's city-scape that supports local businesses; B) It's equipped with a new 60-ft video screen for instant replays, live video and social media updates; and C) We're the city's NCAA Division I team, which is pretty cool. Basketball season begins November 14 with Homecoming game against BYU-Hawaii.
20. Go shopping at the pop-up shops next to the bookstore
Image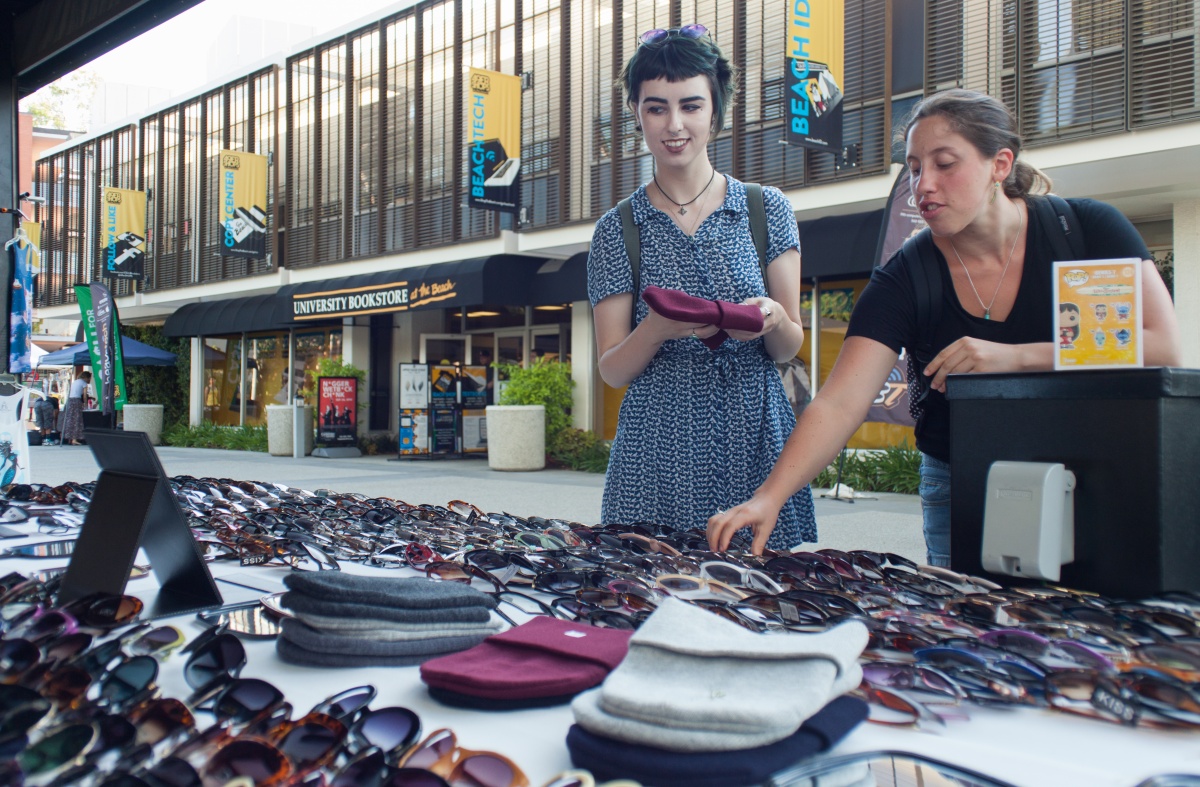 Various vendors show up in the booths outside of the 49er Bookstore. They sell things like sunglasses, t-shirts, posters and stuffed animals. Vendors change throughout the year. Come by and have a look.
21. Catch some tunes at a Jazz Forum
Image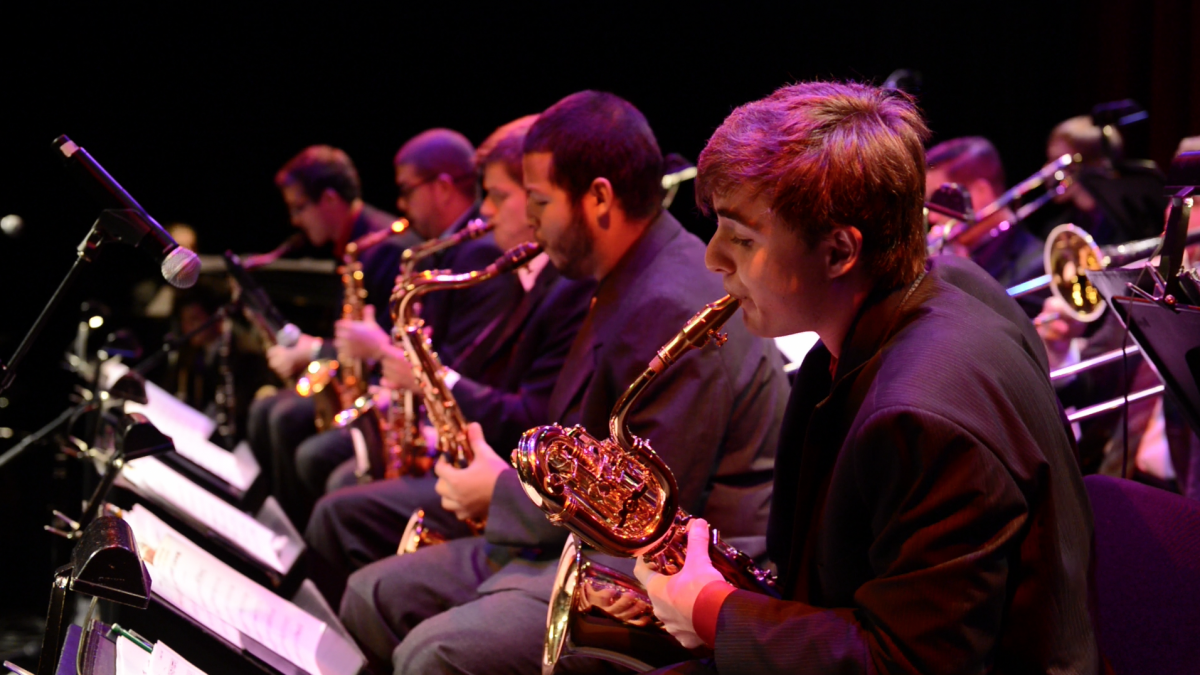 If you're a jazz lover, students from the award-winning Bob Cole Conservatory jazz program perform in the amphitheater in front of the practice rooms on certain Fridays every semester at 3:30 p.m. If you're looking to enjoy some music in a casual setting, head to the amphitheater on September 11, October 9 and November 6. They're also playing at the Nugget Grill at 5 p.m. on September 3, October 1, November 5, and December 3.
The School of Art has gallery spaces spread throughout Fine Arts buildings 2 -4 featuring the work of student artists working in all mediums. Shows run 5 – 7 p.m on Sunday; 12 – 5 p.m. on Monday, Tuesday and Thursday; and 12 – 7 p.m. on Wednesdays.