Best Places to Snap a Picture
Image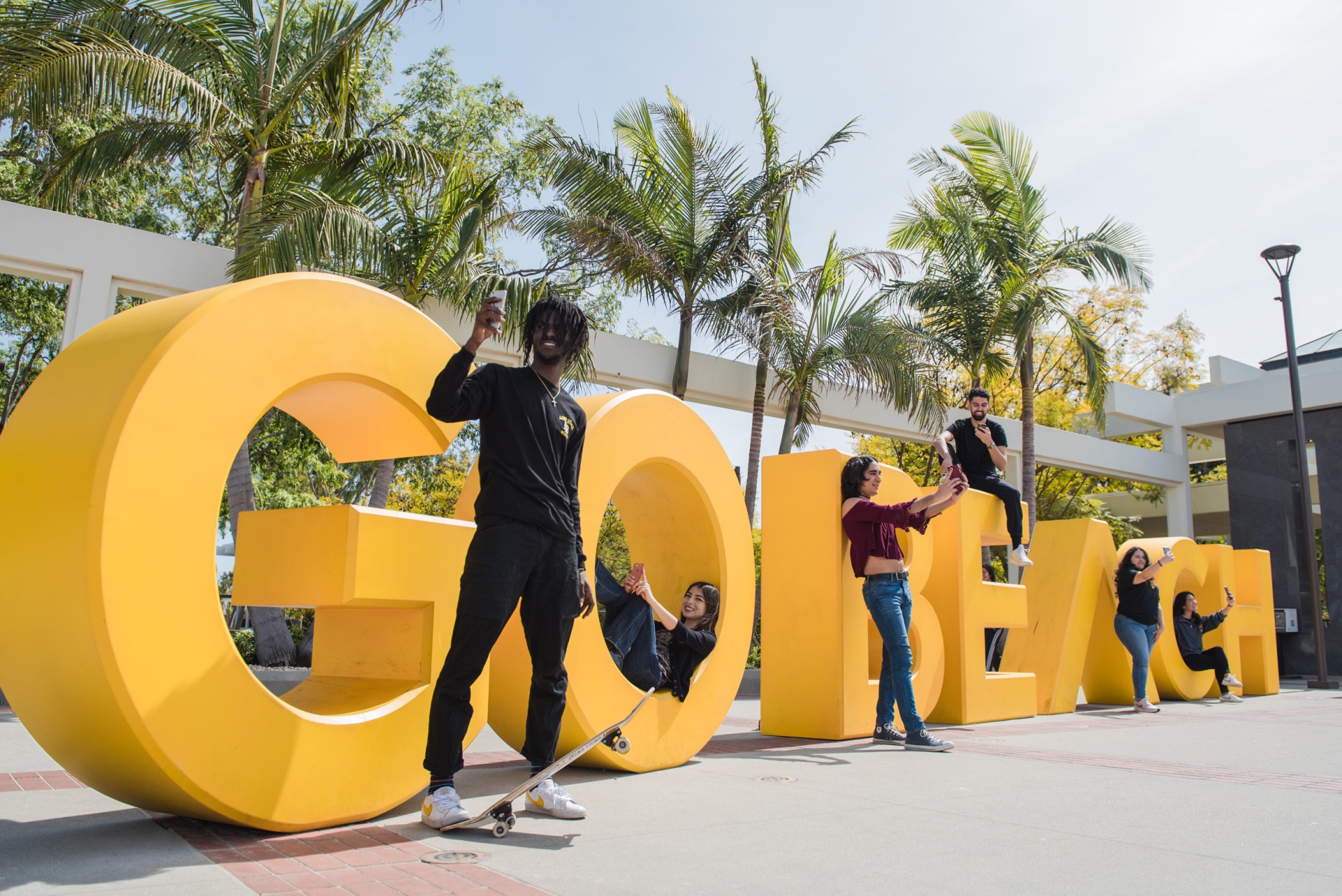 Go Beach letters
Grab your friends and pose in front of the newly constructed Go Beach letters! Fun fact: each letter weighs roughly 6,000 pounds.
Homage to Sam Rodia2
Climb if you dare or strike a pose in front of "Homage to Sam Rodia" that was created by J.J. Beljon. This was the largest work in the 1965 Long Beach International Sculpture Symposium. You have probably seen this striking artwork driving down 7th Street.
Image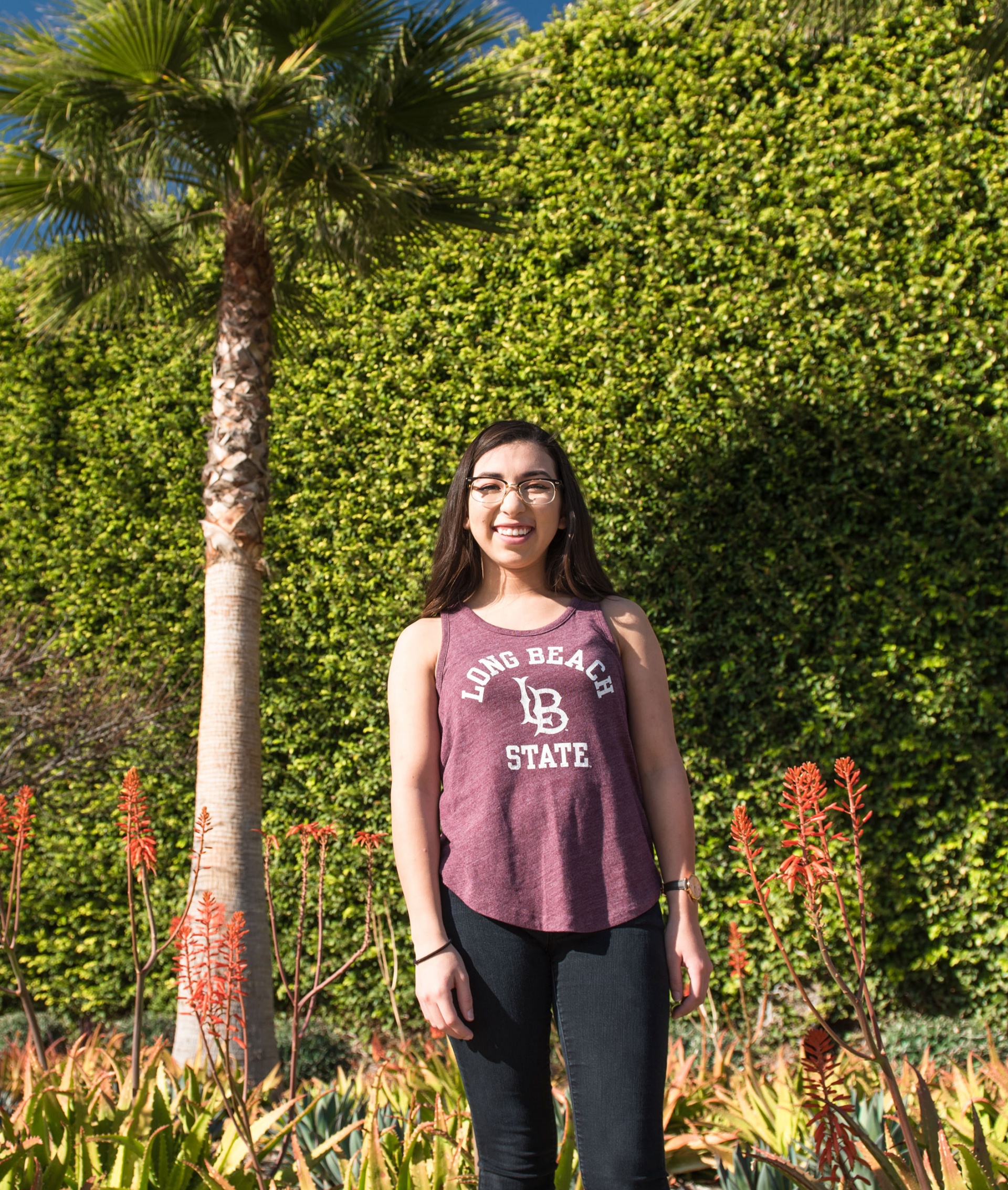 Theatre Arts building
Just off the south side of the Theatre Arts building, you can find yourself in a botanical garden if you crop the picture just right.
Image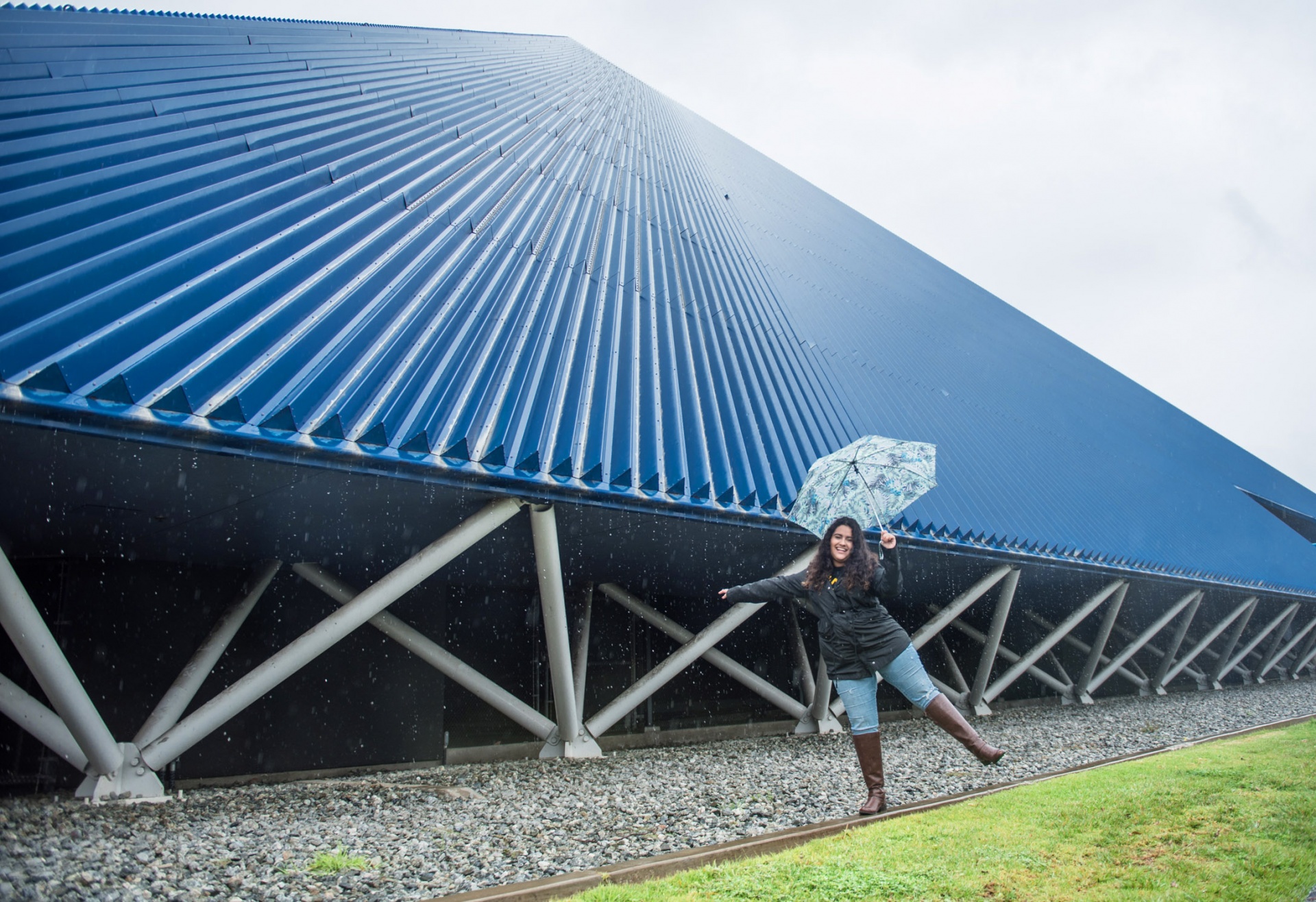 Walter Pyramid
Grab your Beach spirit pom-poms – rain or shine -- and cheer on our athletic teams at the Walter Pyramid! The Walter Pyramid is one of several pyramids in the country.
Lyman Lough Fountain
Jump in for a splash! It's a must-take photos for all grads – cap and gown and all – in the Lyman Lough fountain before you leave for good.
Image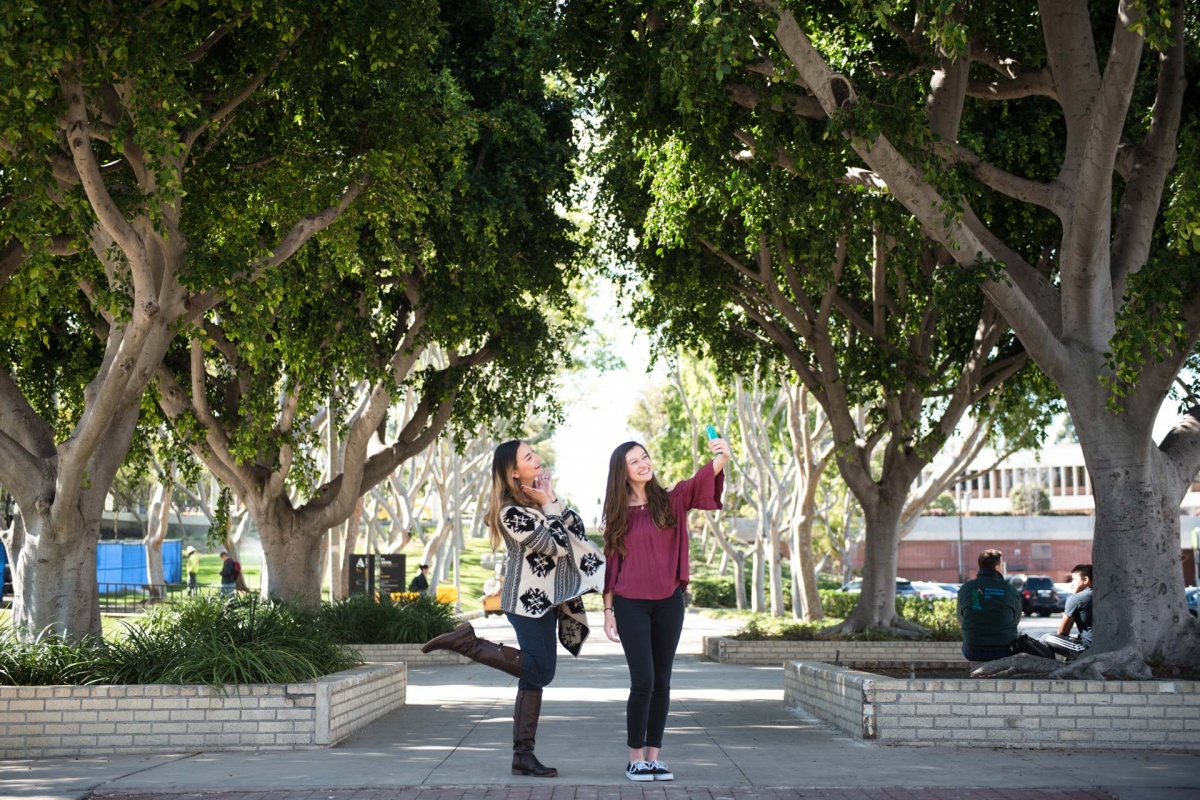 Friendship Walk
The walkway that's filled with beautiful trees casts shadows that will make you feel as though you are in the middle of a forest.
Image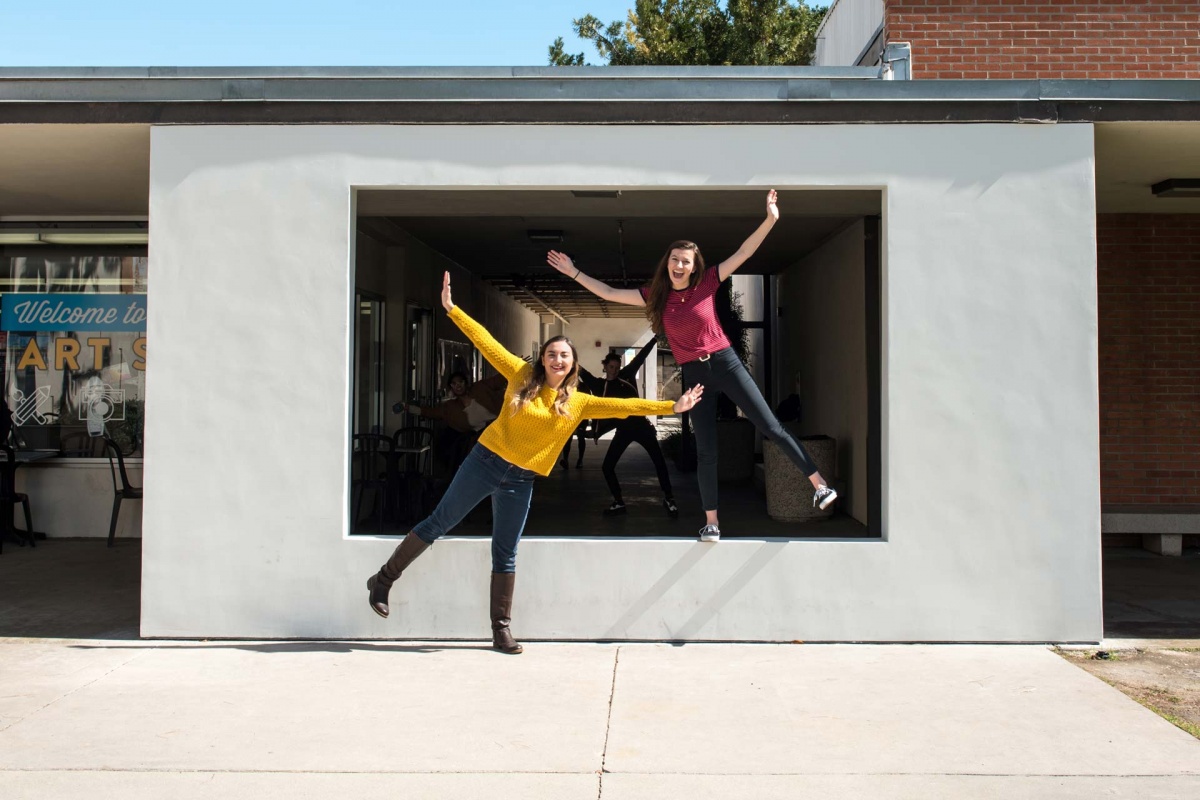 Window Wall
Go ahead, snap a picture inside the Window Wall that is part of the Robert Irwin: Site Determined exhibition. Frame included.
Image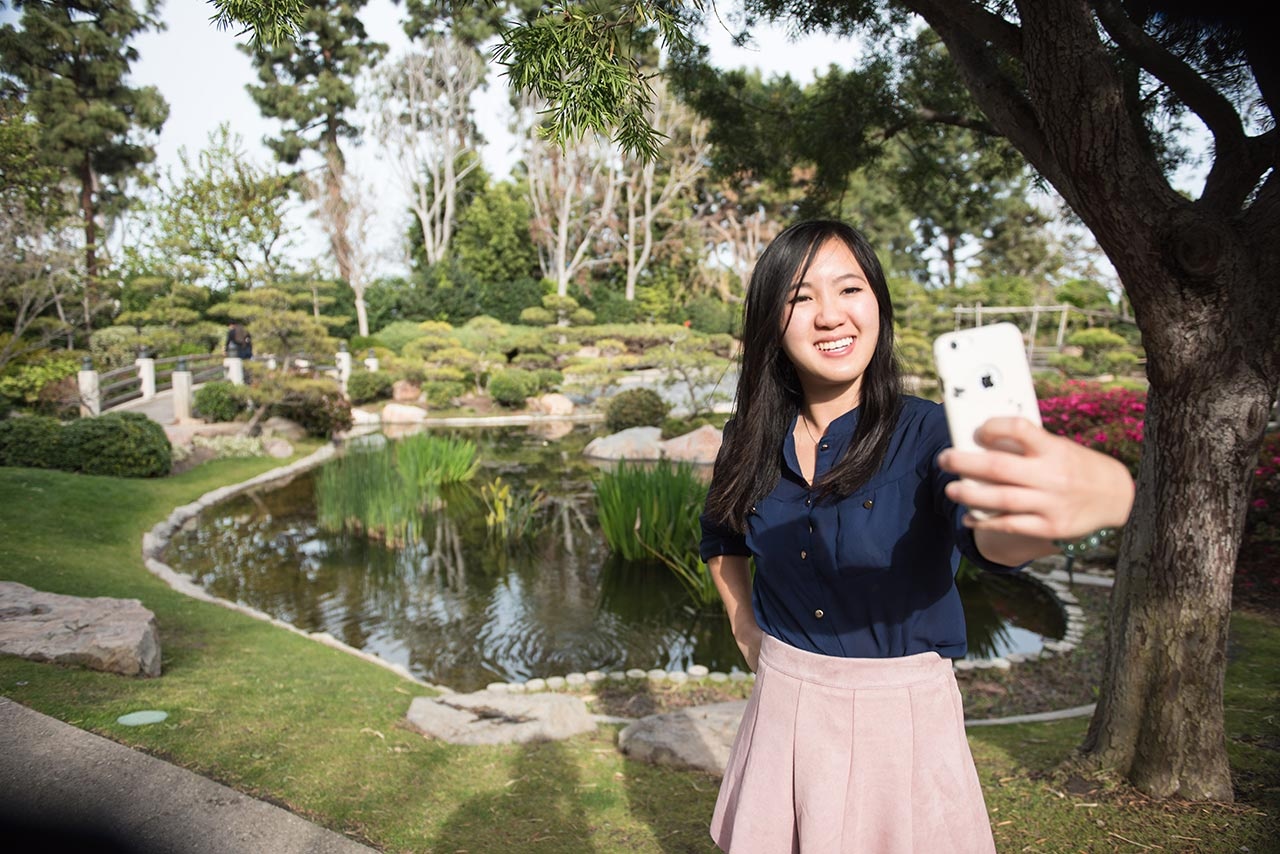 Earl Miller Japanese Garden
Our beautiful Japanese Garden is one of our hidden gems on campus. Make sure to take a selfie with the koi fish – maybe you can get them to do duck lips.
Image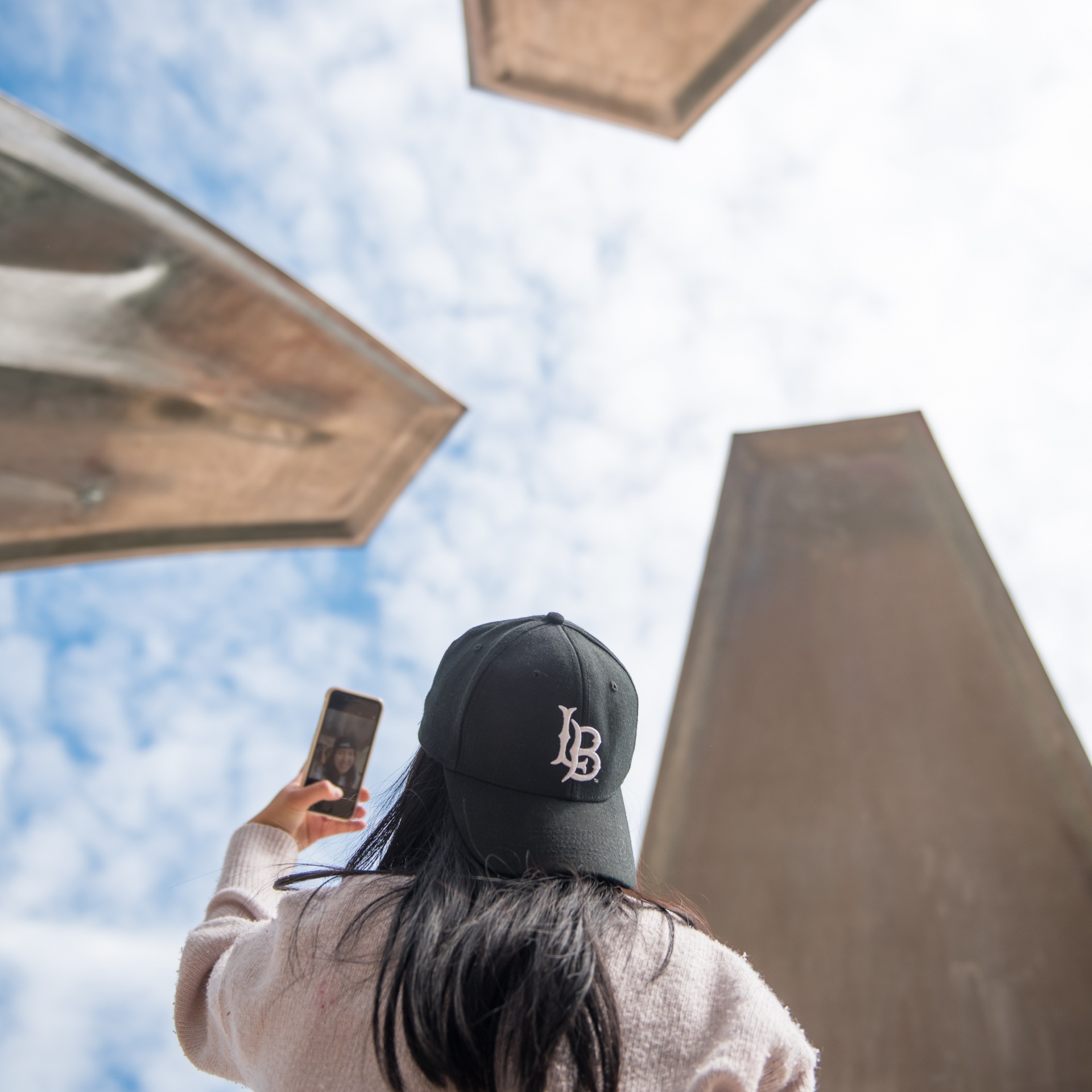 Now Sculpture
This interesting stainless-steel sculpture is also commonly referred to as the whale sculpture. Why? We don't know. But did you know that the Now sculpture was created using underwater explosion technology?
Image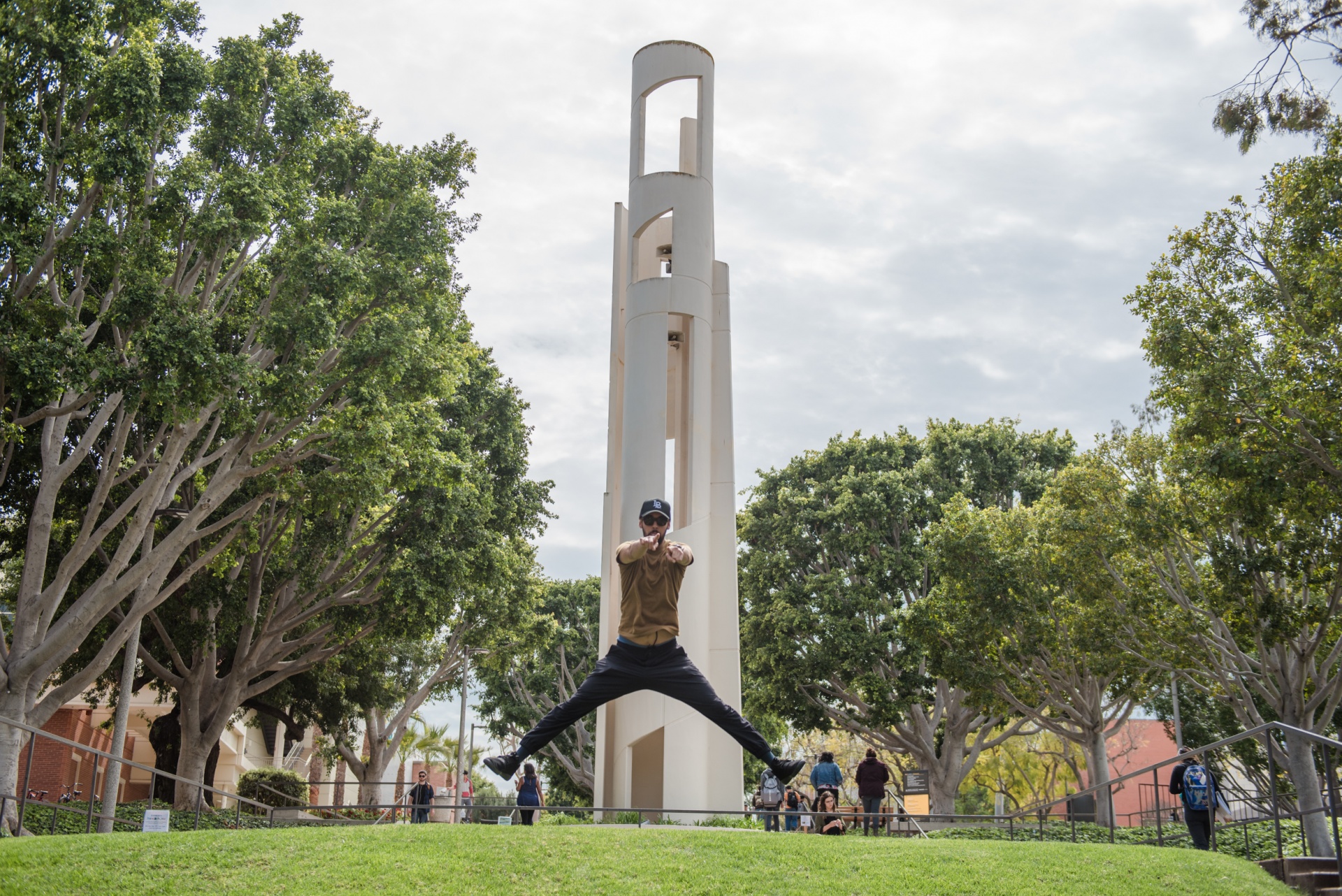 Carlson Bloc Bell Tower
At 65 feet tall, the Carlson Bloc Bell Tower can be seen from across campus –whether you're 5 feet or 11 feet tall. Music projected from the tower can be heard through speakers located at the top of the McIntosh Humanities building.
Image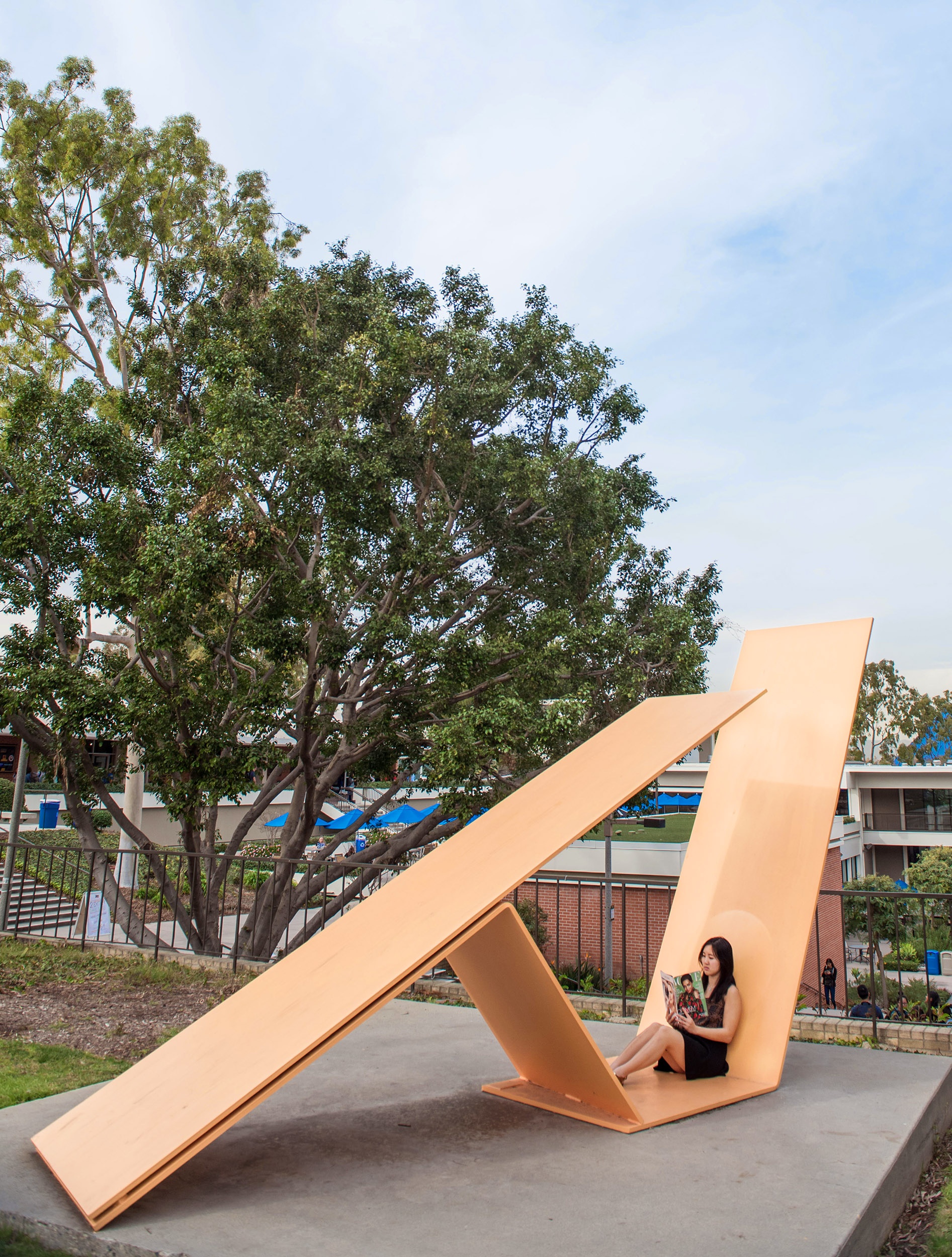 Duet Sculpture
Stand, sit or lay on the Duet sculpture for the picture-perfect Instagram shot! Who knows, maybe you can start the next viral social media challenge? #DuetChallenge