August Briefing | Introducing Beach XP: An all-new learning community program
Dear campus partners, 
I am thrilled to introduce CSULB's brand new learning community program, Beach XP, kicking off this fall 2023.
Designed to increase first-time, first-year student retention, Beach XP aims to foster long lasting connections and provide personalized learning opportunities during a time when nurturing a sense of belonging is critical to a student's long-term success and satisfaction.  
Image

Research has shown that when new learners forge strong networks in their first year, they are more successful in achieving their academic goals. Beach XP, short for Beach Experience, is about cultivating meaningful community, while enhancing learning outcomes for these students. 
At the same time, we are bridging partnerships across the university to create a holistic campus experience for learners at the beginning of their college journey. Taking the guesswork out of navigating their first year, Beach XP brings resources, exciting activities, and valuable skills directly to classrooms. 
A true interdisciplinary program, Beach XP serves as a remarkable opportunity to engage every level of CSULB. We are proud to launch this initiative with the critical support of so many dedicated members of our community from every college and division.  
Learn more about the program and expected outcomes by exploring the materials below. 
Thank you for joining us as we foster a community of belonging for incoming students!  
Go Beach! 
Image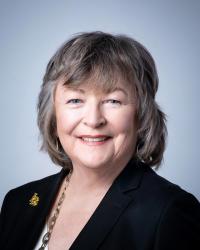 Jane Close Conoley
President
California State University, Long Beach
CSULB faculty, staff, XP coordinators, and peer mentors play an important role in the success of the Beach XP learning community experience for all students. A CANVAS site will be available this fall for participating campus partners to manage student activities and courses.
 
Students may connect with their college's Beach XP representative for the latest updates regarding their particular XP cohort.

Beach XP Peer Mentors will be available for students each step of the way and placed in each cohort.

Students are encouraged to download the Nearpeer app to connect with fellow Beach XP peers.

Toward the end of the month, students will receive email communications directly from the Beach XP team to help them prepare for a successful fall semester.