Jen Khor Wins 2020 Steelcase NEXT Competition Grand Prize; Design Students Earn Three Top Spots!
Published February 19, 2021
CSULB's Interior Design Junior Studio once again shines at the 2020 Steelcase Student Design Competition — NEXT.
In this eighth year there were more than 900 entries representing 65 nationwide programs at this annual invitation-only student design competition sponsored by Steelcase, Inc. The panel of judges independently reviewed entries over the course of a few weeks in an annonymous judging process, and spent two full days together virtually to make their final selections.
Our design students received 3 out of the 10 awards! Wendy Uriarte and Mei Han (Jen) Khor, were semi-finalists and continued on to the finals round, along with three other students from Virginia Tech, Miami International University of Art and Design, and George Washington University.
Jen Khor has won the Grand Prize!!
Both Wendy and Jen were students in Eduardo Perez' Jr Design Studio (DESN 341A), where an architectural concept is developed into a spatial and physical manifestation of the client's program, and in Britt Griffith's Design Presentation course (DESN 342). California State University, Long Beach was the only school to land two of the five semi-finalist spots. As a testimony to the power of remote learning, Jen was in Malaysia during the entire Fall 2020 semester. She communicated with her faculty via Zoom and email, representing truly international collaboration across multiple time zones.
As well, CSULB's Jaylen Mills was also recognized among the five Honorable Mentions and was a student of Von Dominguez' concurrently taught DESN 341A Jr Design Studio section.
Steelcase limited us to submit just 2 projects from each section. We had professionals from the architecture and interior design industries join the studios for mid- and final reviews to help us finalize our selections for the competition.
The program for this year's competition was for an 11,500sf office for NEXT, a global technology company specializing in all aspects of health and wellness to improve the general happiness of people all over the world. The company has several aspects of focus: guided meditation practices through their app, relaxation and sleep aids, and a host of newsletters, articles and research sources providing education on self-improvement. Because of the timing of the program, its parameters relied heavily on pandemic mandates. The students were asked to re-define the workplace with social distancing logistics, strategic air circulation, remote working, etc. The NEXT offices are located in Atlanta, Georgia.
Professional Judges (2020):
Betsy Nurse  |  HOK – Atlanta
Kim Scott  |  ZGF Architects – Seattle
Lina Murillo  |  Perkins&Will – Austin
Liz Sampson  |  Steelcase – New York
Scott Clement  |  Revel – San Francisco
Stephanie Martinez  |  Steelcase – Atlanta
Tom Krizmanic  |  Gensler – New York
---
Image

Mei Han (Jen) Khor, Grand Prize Winner!!!
Image

Wendy Uriarte, Semi-finalist
Image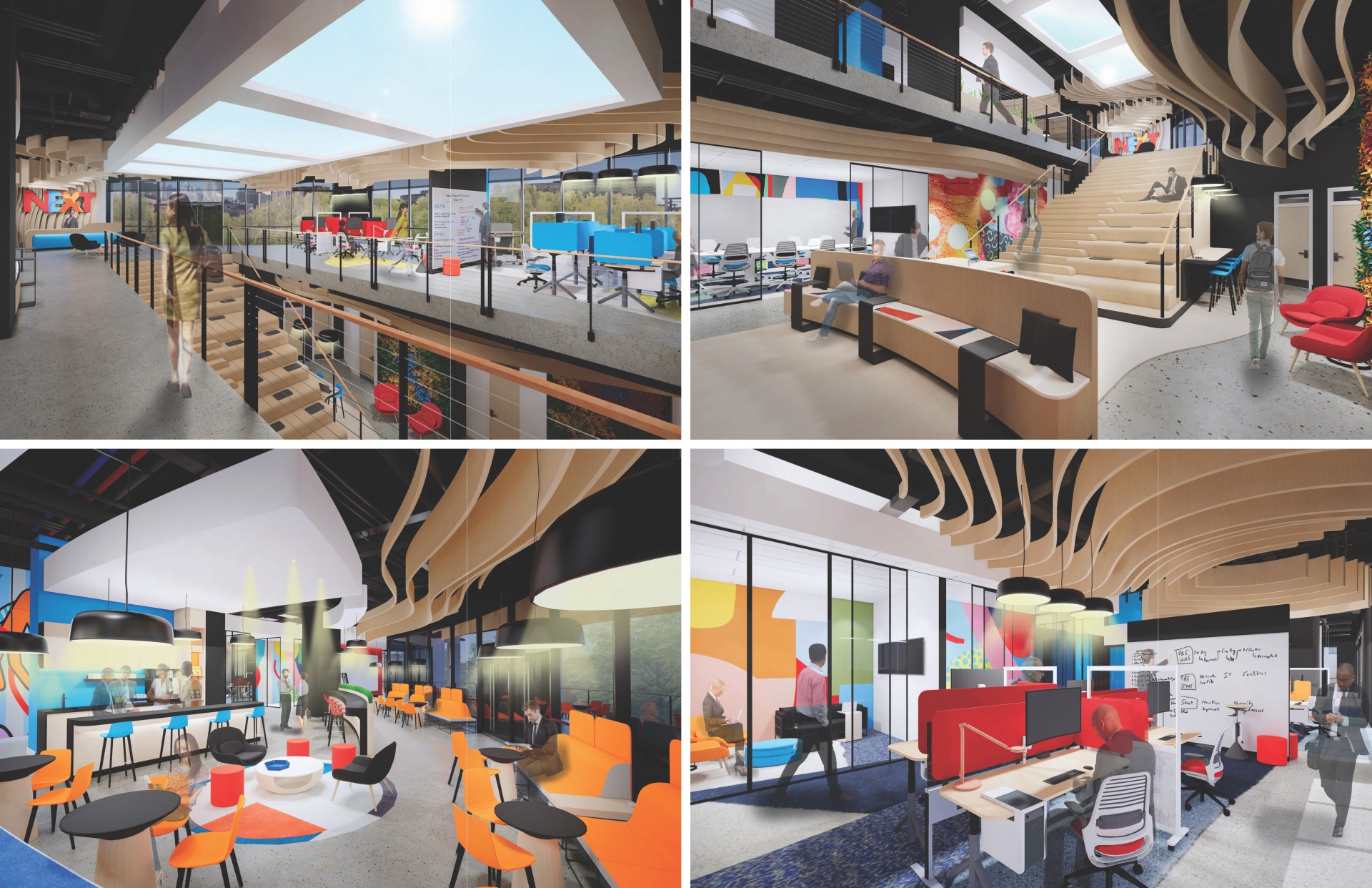 Jaylen Mills, Honorable Mention