Departments
Image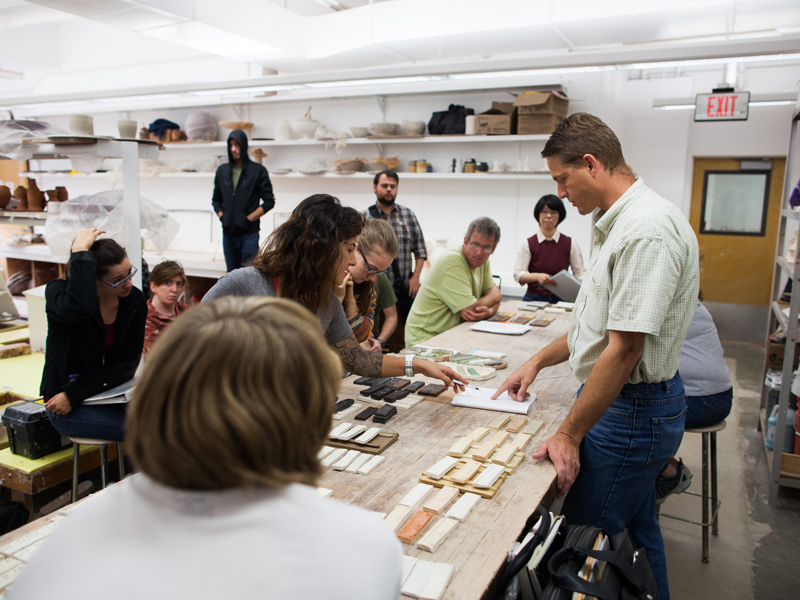 The College of the Arts is made up of six separate academic units focused on providing the very best arts education and training experience available. Additionally, the Carpenter Performing Arts Center offers the campus community as well as the greater Long Beach area access to world class performances and a top notch performing and meeting space. The Carolyn Campagna Kleefeld Contemporary Art Museum is a fully accredited museum that lives in the heart of the CSULB campus, and champions new and challenging ideas in the ever-evolving world of visual arts.
Bob Cole Conservatory of Music
Exceptional instruction offered by musicians and music scholars at the very top of their profession. More than twenty separate performance ensembles in musical genres ranging from baroque chamber to electronic music performed on laptops, from small jazz combos to full orchestra. Unprecedented opportunities and support for national and international travel, competition, and recognition. The Bob Cole Conservatory of Music at CSULB is the very best in university-situated music education for the most affordable price.
Dance
With facilities that are considered to be among the best in the nation, and a faculty of working professionals at the top of their game as choreographers/dancers/teachers/scholars - CSULB Dance is a rigorous, difficult program that challenges, excites, and engages the dancers who make it through a highly-competitive audition process and are granted admission to the program. Options in dance science, BFA and MFA degrees, along with a special MA program designed for dance teachers keep this program highly prized in the dance world.
Design
Three distinct degree programs – Bachelor of Science in Industrial Design (BS), Bachelor of Fine Arts in Interior Design (BFA) and a Bachelor of Arts in Design (BA) – provide undergraduate training in a diversity of design disciplines:  product design and making, interior design and space planning, environmental communication design, user experience design, sustainable design practices, and the history and theory of design. The Master of Arts in Human Experience Design Interactions is a new post-Baccaulaureate degree focused on developing expertise in the tools and methods of experience design as a strategy for making and adding value to systems, products, spaces, and services. CSULB Design students regularly take part in inter-departmental and inter-college collaborations, participate in sponsored projects and internships with professional firms, travel for project work, and compete (and win) in national and international competitions. 
Film and Electronic Arts
The Film & Electronic Arts Department offers two major options: Narrative Production with a specialization in Cinematography or Directing, or Theory & Practice of Cinema with a specialization in Broadcast Production, Creative Nonfiction, Post Production, Production Management, or Screenwriting. Our mission is to educate the next generation of filmmakers and scholars and facilitate opportunities for students to celebrate their diversity through compelling stories that speak directly to their individual communities and the society in which we live. Developing new filmmakers from highly diverse backgrounds with an emphasis on inclusive practices through writing, producing, editing, and more is what our program does best.  We proudly advocate for our students by providing platforms to elevate every student and train them to excel within their chosen areas of the industry and most importantly, share their unique stories with others. Our department celebrates offering a high quality and comprehensive film education that has also been ranked by College Values Online as the 4th most affordable film school in the country. To learn more, visit our department website, list of upcoming events, Instagram, Facebook, Twitter, or by contacting us at film@csulb.edu.
School of Art
The largest academic unit on the CSULB campus, the School of Art received its designation as a school in 2012 in recognition of not only its size, but - more importantly - of the scope, excellence, depth, and breadth of the programs offered. Its extraordinary facilities include some of the nation's top work spaces for printmaking, ceramics, metal work, and wood, along with seven separate and configurable galleries dedicated to the display, viewing, and critique of student work. School of Art students have unparalleled opportunities for displaying their work, international travel in support of their studies, and access to working artists currently exhibiting and accepting commissions.
Theatre Arts
Combining a large and diverse undergraduate training program with a graduate curriculum targeted toward working professionals interested in expanding their academic experiences and credentials allows for a joyous blending of generations in classes and productions, and a powerful ability to share a wide variety of human stories with audiences. That is one of the primary strengths of the CSULB Department of Theatre Arts. Undergraduate and graduate degrees are offered in acting/directing, technical theatre, and design, and a special MFA/MBA is offered in Theatre Management in collaboration with the CSULB School of Business.