COTA Administrators: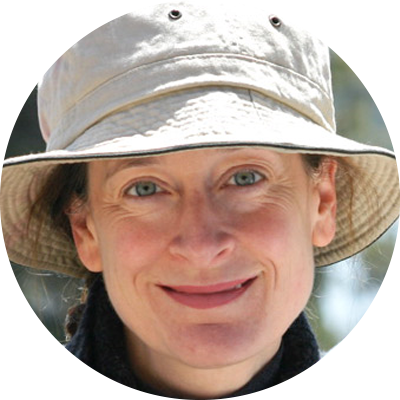 Anne Justine D'Zmura - Acting Dean
anne.dzmura@csulb.edu
562.985.4364
Since coming on campus in 2005, D'Zmura has served in various leadership roles. She is the former chair of both departments of Film and Electronic Arts and Theatre Arts. Additionally, she brings years of professional experience as a nationally recognized director and arts administrator.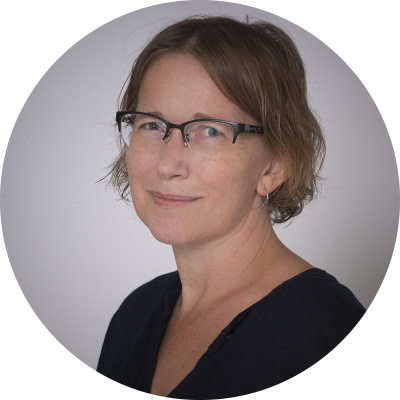 Colleen Dunagan - Acting Associate Dean
colleen.dunagan@csulb.edu
562.985.4364
Since joining the campus in 2002 as a faculty member in the Department of Dance, Dr. Colleen Dunagan has served the campus in various capacities over the years, including as Graduate Advisor, Director of the summer MA program in Dance, Assistant Chair of the Department of Dance, Chair of the General Education Governing Committee, Vice-Chair of the Graduate Writing Assessment Requirement Committee, Chair of the College of the Arts Curriculum Committee, and as a member of committees in Dance and at the college-level related to the retention, tenure, and promotion of faculty members. At the department level, she has contributed to the development of diversity, equity, and inclusivity initiatives in relation to curriculum and faculty searches. In addition, Colleen has served on the Board of Directors for the Society of Dance History Scholars and the Awards Committee for the Dance Studies Association. Her publications on dance in advertising, mass media, and popular culture appear in several edited collections, in addition to her monograph Consuming Dance: Choreography and Advertising (2018).
Johannes M. Stosch - Interim Associate Dean
johannes.stosch@csulb.edu
562.985.4364
Dr. Johannes Müller Stosch comes to the college office from the CSULB Bob Cole Conservatory of Music. As its director, he led the conservatory comprised of 26 tenure-track faculty, 70 adjunct instructors, 12 staff, and 550 students for five years. Important initiatives of his work were a renewed emphasis on community engagement, collaboration with partners in the arts and campus communities, an entrepreneurial initiative to enhance the conservatory's curriculum, and the growth of the conservatory's national recognition through sustained excellence. In addition to his work in administration, Johannes is an in-demand music director and conductor. In 2019 he was named Music Director and Conductor of the Orange County Youth Symphony, celebrating their 50th anniversary as the oldest and one of the largest and most prestigious youth orchestras in California. He has an active guest-conducting schedule when his duties permit and maintains his strong interest in performance practice and early music. 
COTA Staff: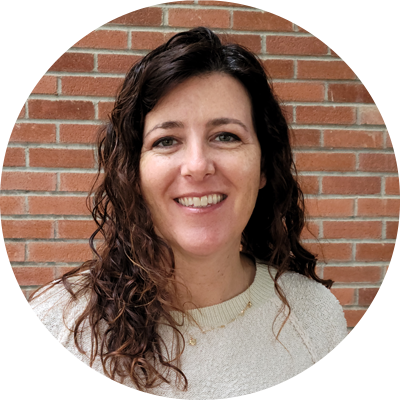 Jen White - Acting COTA HR & Finance Administrator
jen.white@csulb.edu
562.985.4365
Jen White arrived at CSULB in 2014 after working previously in the digital technology industry and taking several years to prioritize her home, children, and family. Two of her three children are current students in the CSU system. Previous to her position in the College of the Arts, Jen worked in the Theatre Arts Department and brought a sense of mission, helpfulness, and infectious joy to her position as the Department's Administrative Analyst. When not in the office, Jen can usually be found watching a movie or a volleyball game or walking through nature with her husband and dog. 
Roberta Bogart - Fiscal & HR Analyst
roberta.bogart@csulb.edu
562.985.8081
Roberta Bogart began her career at CSULB in 2009. She worked in the Controller's Office and with the departments of Religious Studies and Women's Gender and Sexuality prior to joining the College of the Arts staff in 2016. She is a CSULB alum, with a degree in Accountancy. Prior to working at CSULB, she worked in Terminal and Fiscal operations for a private company in the Port of Long Beach for 14 years and has accumulated more than 30 years experience in operations, human resources, and accounting. During the pandemic, Roberta adopted a dog she named Roxie Marie and she credits her puppy with helping to maintain her sanity during the lockdown. 
Pedro Castro - Scholarship and Curriculum Analyst
pedro.castro@csulb.edu
562.985.4366
Born and raised in Mexico City, Pedro Castro moved to California and learned English as a second language when he was 19. He is a CSULB alum with an MA in Educational Technology and Media Leadership and began working for the College of the Arts in August 2014. Prior to coming to CSULB Pedro worked at both CSU Los Angeles and CSU Dominguez Hills. Pedro was honored with the 2020 CSULB Outstanding Staff Award. He enjoys adventure – he has jumped off bridges and planes (bungee jumping and sky diving). He also very much enjoys ice cream!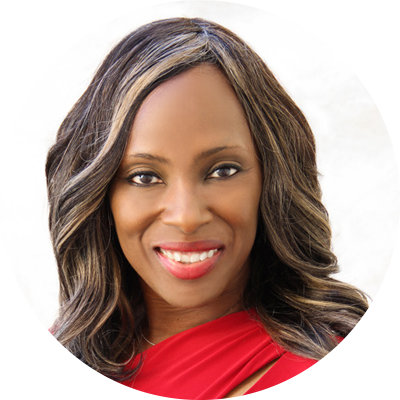 Dina Crow-Truedell - Development Associate
562.985.4365
Dina Truedell-Crow is the Development Associate for the College of the Arts (COTA) where she garners funds to support COTA while cultivating relationships with college alumni, volunteers, internal and external constituents. Before coming to CSULB Dina worked diligently for various local government organizations, community nonprofits and private industries where she specialized in Program Management, Art Program Offerings, Grants & Financial Management, and Fundraising. Dina has master's degrees in both Public Administration and Accounting, and her Bachelor of Art degree in Political Science is from Tuskegee University. She is a firm believer that hard work, perseverance, and integrity always leads to success. 
Peter Dinh - Computer Technician
peter.dinh@csulb.edu
562.985.4409
Peter Dinh has worked in Information Technology for more than 20 years. He started with SAIC and Kingston Technology and then moved to CSULB where he's worked for the College of the Arts for 15 years. Peter helps in computer support for both Windows and Mac hardware and software for COTA faculty and staff. Outside of work, Peter has been a dedicated Hot Yoga practitioner for more than 10 years.
Christina Hall - Director of Development
christina.hall@csulb.edu
562.985.7835
Christina Hall came to CSULB in January 2020 from the Los Angeles Philharmonic and has a background in the visual and performing arts. With more than two decades in fund development and non-profit work, she brings a passion for connecting individuals to mission and a track record of securing philanthropic investment. She is a proud Arizona State University alumna, moving to Southern California in 2013 to explore her interest in sailing. Her work here at the College of the Arts includes leading a successful fundraising campaign and unifying the college's fundraising vision and strategy through a community-centric lens. 
Noreen Kimura - Safety & Facilities Officer
noreen.kimura@csulb.edu
562.985.7671
Noreen Kimura was born and raised in the Los Angeles area and is an alumna of CSULA where she began her career. At CSULA she worked in various production management positions within the Theatre Arts & Dance and Music departments, at the Los Angeles County High School for the Arts, and in the Luckman Fine Arts Complex. She has also freelanced as a theatre technician. Noreen came to CSULB in 2015 starting in the Theatre Arts Department then moving to the College of the Arts office, where she enjoys working on the various facility projects with the many departments and people on campus.  She enjoys theatre, traveling, eating, and, thanks to her grandfather, is a lifelong L.A. Dodgers fan. 
Steven Luis - Chemical Hygiene Officer
steven.luis@csulb.edu
562.985.5246
Steven Luis received his bachelor's degree in Biochemistry and Molecular Biology from UCSC and started working at CSULB in late 2019. Prior to coming to the Dean's office, Steven worked at UCSC and CSULA in chemical and biological labs, working on chemical safety from students to employees. Steven enjoys trying new foods and experiencing new dining experiences whenever the opportunity is present.  
Natanya Nguyen - Administrative Assistant
natanya.nguyen@csulb.edu
562.985.5349
Natanya Nguyen received her bachelor's degree in Psychology, Anthropology from CSULB in 2019 and started work for the College of the Arts in 2020. In her role as Human Resources and Fiscal Coordinator she is involved with the payroll process, hiring contracts, and budgeting. Prior to working in the Dean's Office, she was a House Manager for the Carpenter Performing Arts Center, worked in the CSULB Physical Therapy Department, and for the College of Health and Human Services Administration. She enjoys live performances, puzzles, and photography and has a love of all animals. 
Bobby Phan - Lead Technology Consultant
bobby.phan@csulb.edu
562.985.4409
Bobby Phan was born and raised in San Diego. He began his career at CSULB in 2016. Prior to working at CSULB, he worked at San Diego State University and is also an alumni there. Bobby has played the piano for seven years and he enjoys traveling.
Joseph Phillips - Administrative Coordinator
joseph.phillips@csulb.edu
562.985.4366
Joe Phillips is both alumni & a current student of CSULB. During his time as an undergraduate student, he was elected and served as President of the Associated Students, Inc. He graduated with a bachelor's degree in International & American Studies and is currently working on his master's degree in Public Administration. He is an avid traveler and has been to 21 countries—with Berlin as his destination of choice, especially in December (The picture of Joe was taken in Berlin). Joe enjoys watching soccer and the NFL—he is a fan of Hertha BSC, OCSC, and the Los Angeles Rams. 
Bethany Price - Communications and Outreach Coordinator
bethany.price@csulb.edu
562.985.4326
Bethany Price received her bachelor's degree in Theatre Arts from CSULB and has used her public speaking, writing, and storytelling training throughout her career in arts management. She worked for the Long Beach Symphony immediately after graduation, as well as for the Long Beach Community Concert Association, and the Long Beach Business Journal. She came to CSULB as a staff member in 1998, starting in the Carpenter Center and then moving to the College of the Arts Dean's Office. Bethany is mother to 3 adult children (all CSULB students or alums) and loves theatre, Pilates, and the MCU.
Jonathan Torres - Graphic Designer
jonathan.torres@csulb.edu
562.985.5178
Torres is the Senior Graphic Designer and Media Communications Specialist for the College of the Arts. In this position, he helps COTA departments create posters, branding, and motion design along with a plethora of other projects. He is currently an MFA candidate in the CSULB School of Art where he earned his BFA in Graphic Design. He enjoys being challenged, asking challenging questions, and loves to contribute ideas in feedback and discussions. When not at work he enjoys illustration, visiting museums, nitpicking typography in restaurant menus, and watching any action movie with Jason Statham. 
Jessica Troncoso - Executive Assistant to the Dean
jessica.troncoso@csulb.edu
562.985.7758
Jessica Troncoso is a Long Beach native and CSULB alumna.  She joined the ranks of the CSULB staff in 2016, starting in the College of Education as the Executive Assistant to the Deans and a Fiscal Specialist before transitioning to the College of the Arts. Jessica is now continuing her studies at CSULB, working toward a Master's in Public Administration. Jessica's three children keep her very busy outside of work, but she tries to find time for her love of photography and scrapbooking and volunteering at a local veterinary clinic.  
Julie Woods - Fiscal Assistant
julie.woods@csulb.edu
562.985.1090
Julie Woods has been a part of the College of the Arts Dean's Office staff for more than 20 years and provides administrative oversight, auditing, and processing of fiscal and travel items for the entire college. Prior to working at CSULB she worked at LBCC as an Accounting Tech II for the V.P. Office of Academic Affairs. While at LBCC she obtained Associate degrees in Business and Business Management with a minor in Photography. Originally from the Santa Cruz Mountains, Julie's hobbies include photography, art, outdoor nature and adventure, and attending live music concerts.