Electrifying Skin Cells
Published October 21, 2020
Cosmetic Chemistry – Electrifying Skin Cells
Image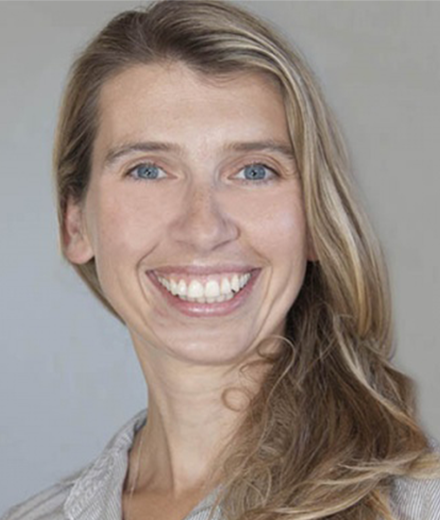 Katarzyna (Kasha) Slowinska is a chemistry and biochemistry professor at California State University, Long Beach. Her research focuses on the properties and behavior of collagen and collagen-inspired materials.
Two years ago, Dr. Slowinska and her team published a paper on how electric field (EF) could potentially be transmitted across the skin without damaging it, while increasing the collagen and elastin expression by Human Dermal Fibroblasts (HDF). Slowinska's lab emphasizes biomedical research and the team began a project to learn more about wound healing and excessive scar tissue deposition in burn victims.
This research gained the attention of the Japanese cosmetic company, Shiseido and a partnership was formed. Traditionally, the role of chemistry in the cosmetic industry is two-fold: (1) search for stimulating natural or synthetic compounds that would improve the health and look of the skin, hair, and nails; and (2) design he formulation to deliver these compounds.
Initially the goal of the partnership was to find a way to connect Slowinska's research and Shiseido's resources to develop methods to help with skin rejuvenation.
"The goal of the collaboration is to establish what type of electrical stimulation of skin cells will lead to increased production of collagen and elastin, without damage to the skin," said Slowinska.
Image

However, the mechanism of HDF cells electrical stimulation is still a mystery and the partnership continues work to find a way to discover how it works. The problem is that EF stimulation of HDF cells is not well understood.
"HDFs are not 'excitable' cells, like neurons or muscle cells, thus the mechanism of the electric field transmission into the cell and 'controlling' the protein expression is unknown," Slowinska said "Shiseido is as interested in discovering this mechanism as we are."
Our skin is designed to protect the body from outside elements, so it is difficult to make it "permeable" to stimulants that can potentially help with the rejuvenation process.
"The skin cannot distinguish between bad and good chemicals," said Slowinska, "so it simply tries to prevent all chemicals from entering the body."
Slowinska's research continues but because of the global pandemic, she and her team have had to slow down and hold off on testing some of their hypotheses. However, the team is still actively working on finding a way to stimulate the skin cells. She also hopes that they will go beyond the lab work and in the future will create a commercially available in-home EF device that will help people feel beautiful and strong.
Additionally, Slowinska said that many of the students working alongside her plan to work in the cosmetic industry, so this project is giving them valuable first-hand exposure to modern and exciting work as chemist in the cosmetic industry. Shiseido has also funded stipends to support student research on this project while they pursue their degrees.
---
Dr. Slowinska is a professor in the Department of Chemistry and Biochemistry.