CSULB Shark Lab featured in ABC7 Special Report Saturday 1/28
The CSULB Shark Lab will be featured on an ABC 7 News Special Report titled "Sea of Change: The New Sharks of SoCal." The segment examines new shark gathering spots along the southern California coast and what it means for humans who also enjoy these spaces.
"Sea of Change: The New Sharks of SoCal" will air on Saturday, January 28, 2023 at 10:30pm on ABC7 and on streaming services.
View ABC7 article: 'Sea of Change: The New Sharks of SoCal' examines new shark gathering spot
About the Shark Lab
The mission of the Shark Lab is to study the physiological and behavioral ecology of marine animals, emphasizing the effect of human activity on the ocean; to utilize and develop innovative technology to answer challenging questions important for the conservation and restoration of depleted populations; and to train the next generation of marine biologists.
Image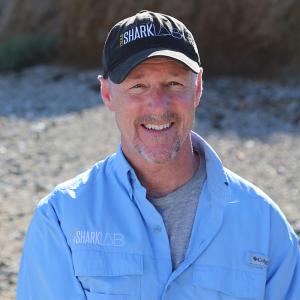 About Chris Lowe
Dr. Chris Lowe is a professor in marine biology and director of the Shark Lab at California State University, Long Beach (CSULB), where he and his students work with acoustic and satellite telemetry techniques to study the movement, behavior and physiology of sharks, rays and gamefishes.