It's All Connected! Innovative Solutions Found in Nature - Fellows Colloquium
Thursday, April 6, 2023
5:00pm via Zoom
Join us as Dr. Fangyuan Tian shares the exciting bio-inspired research from her Surface & Interface Lab that is looking at ways to improve the lives of all of us, from the use of more effective biodegradable materials for heart patients to the reduction of methane gases in landfills.
It may seem that these two disparate research areas have no relationship to one another, but Dr. Tian sees the connections that nature has already generously provided for us – we just need to look both on and below the surface of our natural environment to find new ways to address a wide variety of our problems whether it be within the human body or the environment.
Registration
This is a Zoom webinar event. The presentation will be followed by a Q&A.
Register for Event (registration now closed)
About the Research
Dr. Tian briefly explains her research of a biodegradable coating for stents:
VIDEO: Fangyuan Tian
Dr. Tian's research has also previously been featured in CSULB's Quest Magazine. Read article: Bio-Inspired Solutions.
About the Presenter
Image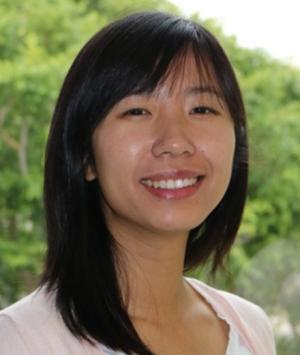 Dr. Fangyuan Tian is an Associate Professor in the Department of Chemistry & Biochemistry at the California State University Long Beach. She was born and raised in China and credits her nature-filled childhood as the source of much of her inspiration for her work.
She earned her Ph.D. in Analytical Chemistry at the University of Delaware and completed her postdoctoral work at the University of San Diego before joining CSULB in August 2015. Dr. Tian and her students have broad research interest in the interdisciplinary area of surface material chemistry, with a focus on environmental and biomedical related questions. Specifically, she studies the fundamental properties and chemical reactivities of nanostructured solid hybrid materials for applications in greenhouse gas capture, photocurrent conversion, water remediation, and drug delivery.