Shark Lab
The mission of the Shark Lab is to study the physiological and behavioral ecology of marine animals, emphasizing the effect of human activity on the ocean; to utilize and develop innovative technology to answer challenging questions important for the conservation and restoration of depleted populations; and to train the next generation of marine biologists.
---
Visit Our Shark Shacks
This summer Shark Lab members will be visiting multiple beaches across Southern California. During these events graduate, undergraduate students and lab staff will teach you interesting facts about sharks and the technology that the lab is using to study these amazing creatures. Kids will also learn how to enjoy the beach while being safe with our beach safety tips.
Come join us! For more information refer to our Shark Shack schedule.
Image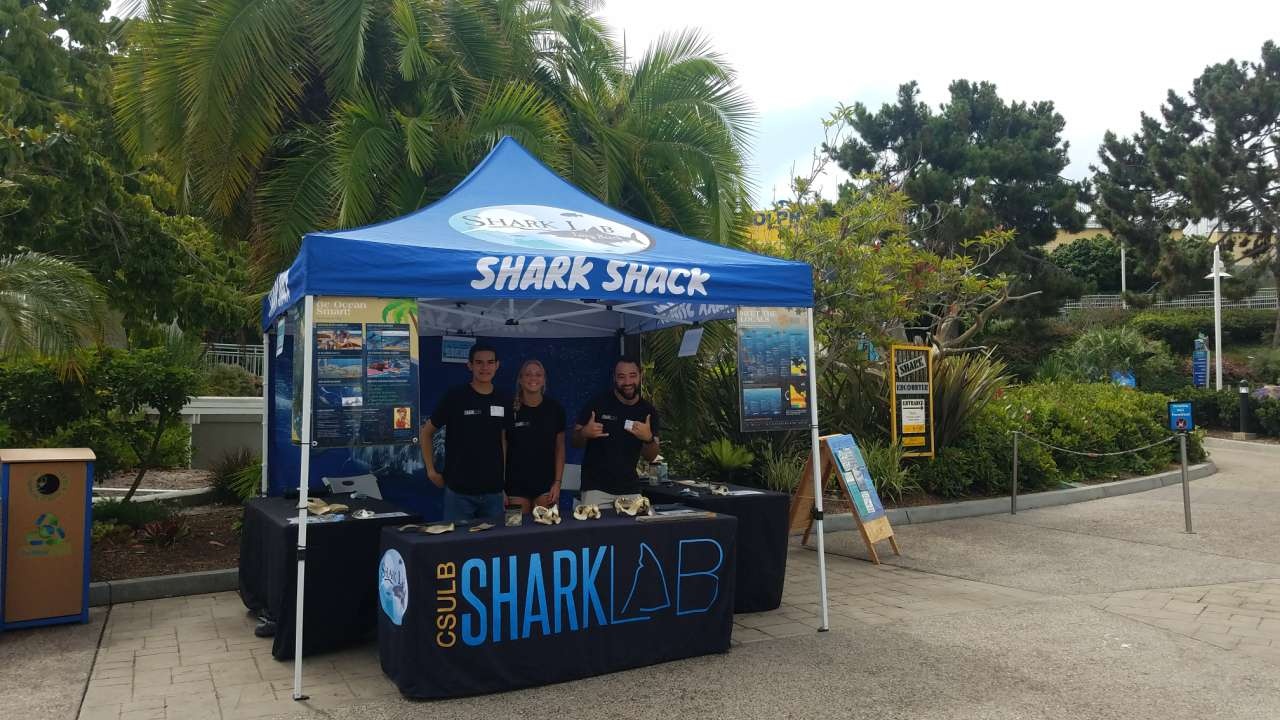 ---