Guadalupe Island White Shark Program
Image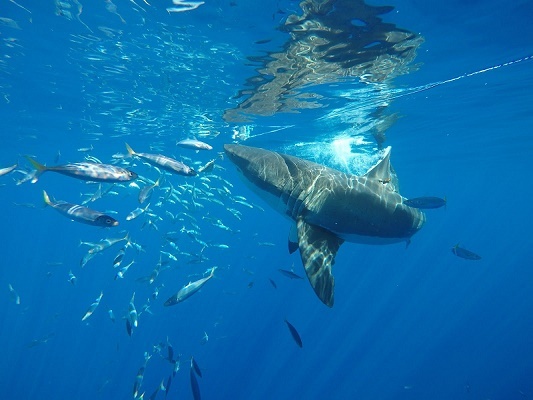 Guadalupe Island is located approximately 260 miles from San Diego and is a hotspot for large, adult white sharks. In recent years, some of the younger sharks tagged by the CSULB Shark Lab in southern California have been detected out at Guadalupe Island, as they get to over 3 years old. Beginning early 2018, the CSULB Shark Lab and Horizon Charters began a collaboration to help connect enthusiastic cage divers with the latest on shark research and technology.
A custom software, ​Shark Sonar,​ was created by Jennifer Luong (B.S. Computer Science, CSULB) that displays shark information to the guests and is synced to an acoustic receiver that listens for tagged sharks on the M.V. Horizon. When a tagged shark is detected near the boat, the guests see the alert on a TV monitor, and learn about that shark (e.g., where it was tagged, estimated size at tagging, when it was detected last).
Image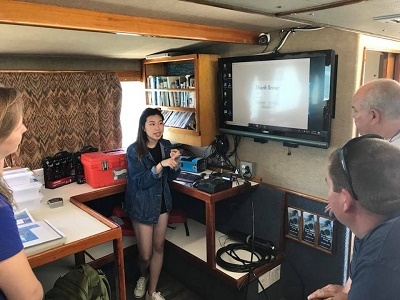 Image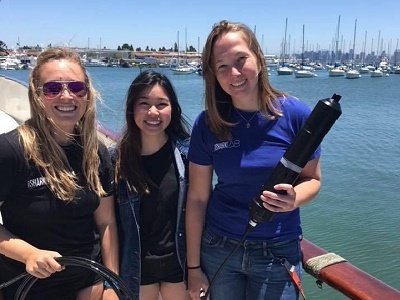 Additionally, a CSULB Shark Lab student participates as the on-board shark biologist and helps provide a further understanding for guests on shark biology and behavior. Over time, we hope to gain a better understanding of how many tagged sharks are encountered on a cage diving trip, and to help identify tagged sharks by their physical characteristics. We additionally hope to better understand the connections between the southern California and Guadalupe Island shark populations.
Image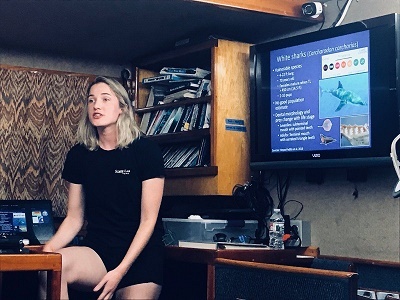 Image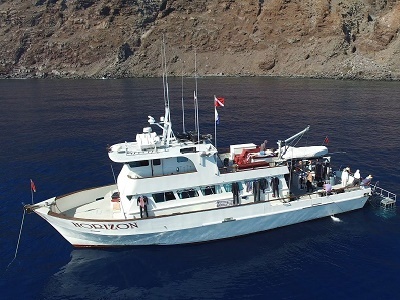 Image