K-12 Education Programs
Our new K-12 live education programs use sharks and technology as a way of getting students interested in STEM fields. In our curricula, we use content covering shark biology, technology used to study sharks, and how all of this can lead to varying careers in STEM fields. These NGSS-aligned programs will expose students to dynamic and interesting fields across disciplines and invoke excitement about marine science and beyond.
Currently, our programs are offered virtually and free of charge.
Virtual Program Requirements
The following are the requirements to participate in the Virtual Program.
Group Information
Maximum 40 students, minimum 10 students per live session.
Grade levels extending across program grade-band target may participate in one session.
Programs are designed for the students in the class. They are unable to accommodate the participation of siblings, other family members, or individuals in the household.
Tech Requirements
At this time, we are unable to offer programs on online learning software other than Zoom. The teacher and students should be prepared to join a CSULB Zoom link.​
For classes together in-person: the teacher will need a webcam, Wi-Fi and Zoom installed on their device. They may present from the front of the room or have each student use their own device with headphones.
If presenting from the front of the room, a webcam will need to be facing the class.
If learning from home: the teacher and each student will need to have Zoom installed on their device, a webcam, and a Wi-Fi connection.
The Lead Teacher
Must also be logged into the entire session on their own device.
The lead teacher must participate in the entire session.
The lead teacher can reserve multiple programs, but each program must be at a different date and time. A lead teacher must be present at all sessions.
Will receive an email after requesting a reservation with detailed instructions on how to participate.
---
Virtual Programs
We offer the following Virtual Programs.
Sharks are amazing animals with unique body parts that help them survive and thrive in their environment. Students will discover shark senses through investigation of the white shark, practicing observation skills and relating some of their own body parts to the shark. They will have the opportunity to engage with a Shark Lab Educator through asking and answering questions and developing their own explanations. The NGSS covered in this program will include Disciplinary Core Ideas LS1.A Structure and Function and LS1.D Information Processing, and Crosscutting Concept of Structure and Function.
Image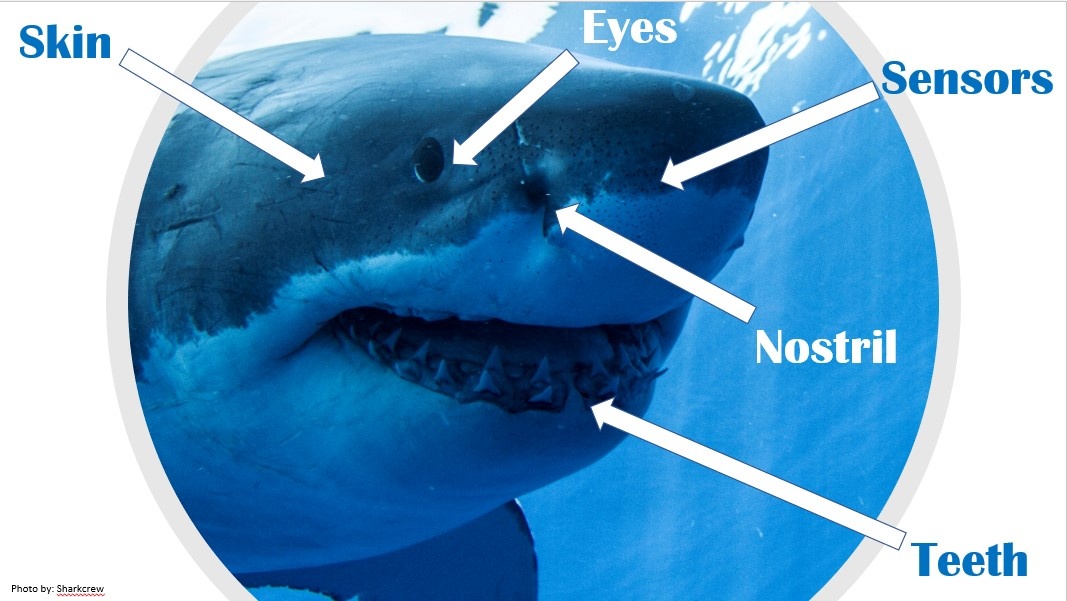 Elasmobranchs are a fascinating class of animal that includes sharks, skates, and rays. Students will explore four species encountered by the Shark Lab and how they are specialized to inhabit our local beaches and waters. Students will engage with a Shark Lab Educator in active investigation through scientific illustration, compare and contrast, and developing explanations. The NGSS covered in this program will include Disciplinary Core Ideas LS4.C Adaptations and LS4.B Natural Selection and Crosscutting Concepts of Structure and Function and Patterns.
Image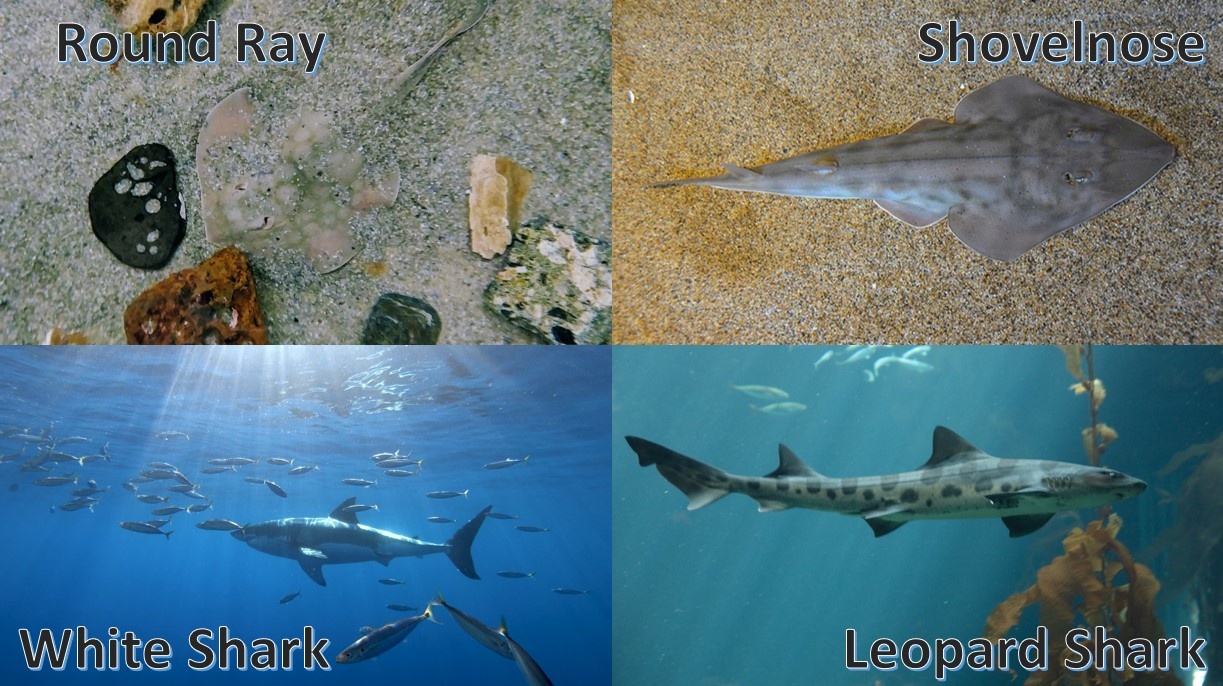 The Shark Lab utilizes and develops innovative technology to answer challenging questions important for shark conservation. Students will examine the importance of technology and engineering in scientific research and analyze it's use to develop their own ideas to better utilize technology. The NGSS covered in this program will include the Science and Engineering Practice of Asking Questions and Defining Problems, as well as Developing and Using Models. Disciplinary Core Idea of MS-ETS1-2. Crosscutting Concept of Structure and Function.
Image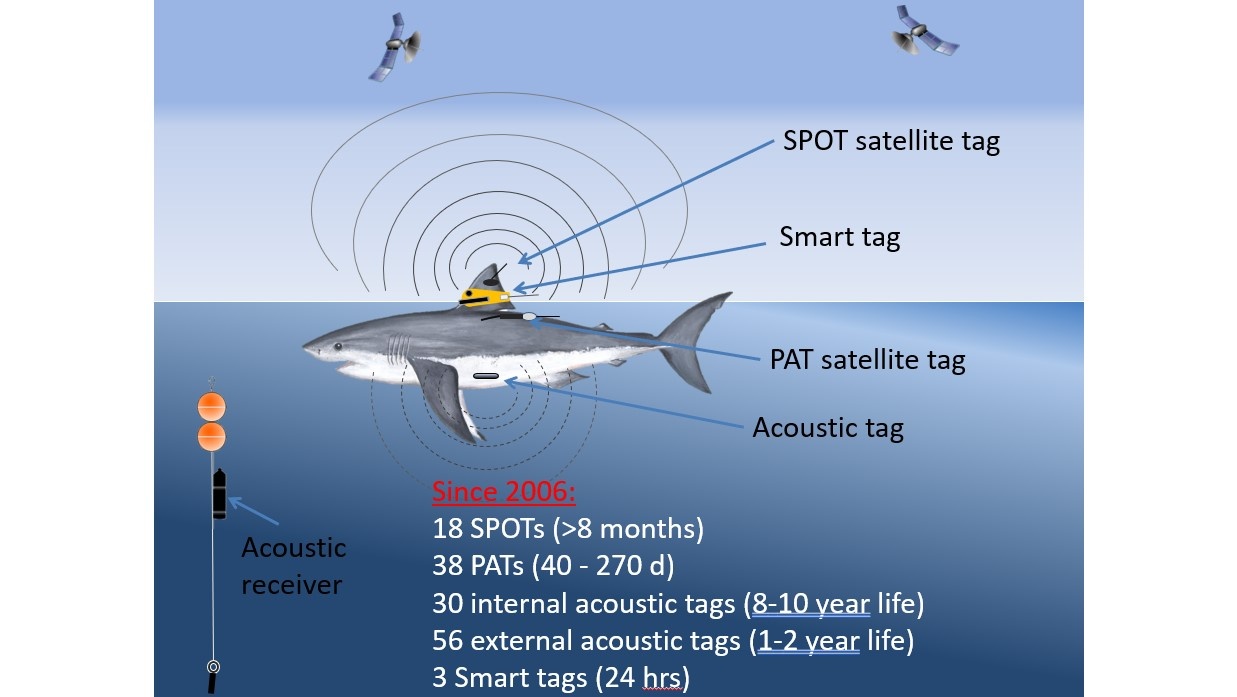 Marine Science today incorporates a broad range of disciplines across sciences, math, and engineering. Students will consider their own academic strengths and interests and uncover the measures to begin building basic skills needed to prepare for an exciting career. They will hear from current researchers in the field and learn about the steps they took to achieve their goals. Connections to the NGSS will touch on Science and Engineering Practices that describe what scientists do to investigate the natural world and what engineers do to design and build systems.
Image